Dress Up Like Bride of Chucky from Bride of Chucky
If you are looking for a good Bride of Chucky costume for Halloween or a big cosplay event, here's the winning formula for creating the most exciting outfit of the party! Let's see how to dress up as Bride of Chucky from Bride of Chucky.
Costume Guide For COSPLAY & HALLOWEEN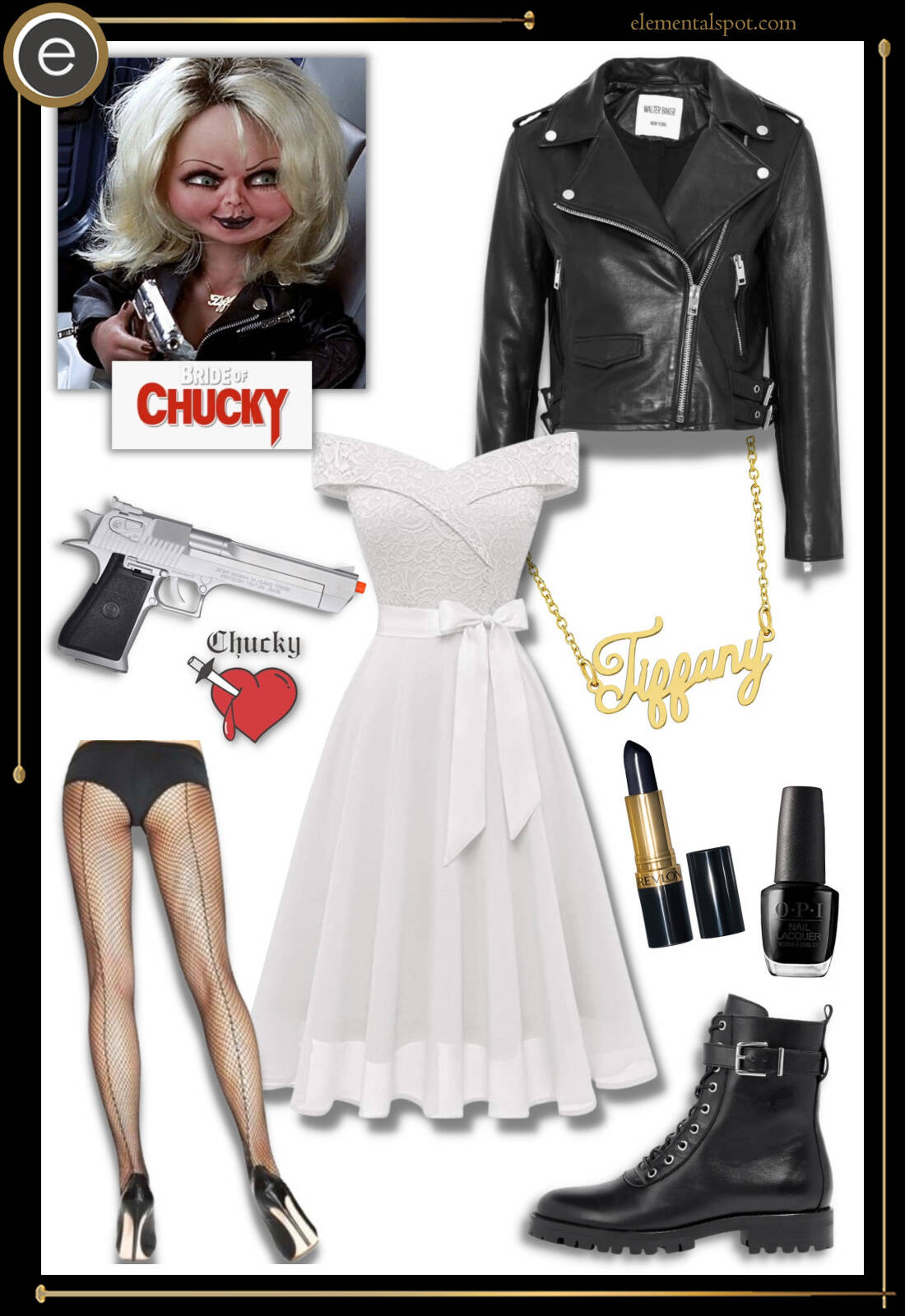 Bride of Chucky from Bride of Chucky Costume Guide
Shopping List for Bride of Chucky from Bride of Chucky Costume & Outfit
Ghouls, ghosts and murderous dolls might be the things of nightmares but it wouldn't be Halloween without at least one making an appearance at a dress-up party. The Child's Play horror movie series had already given us the terrifying serial killing doll Chucky, when in 1998 the movie Bride of Chucky hit theaters. It was costume designer Lynne MacKay that was given the responsibility of designing his perfect villainous sidekick Tiffany Valentine, and now you can create your own Bride of Chucky costume too.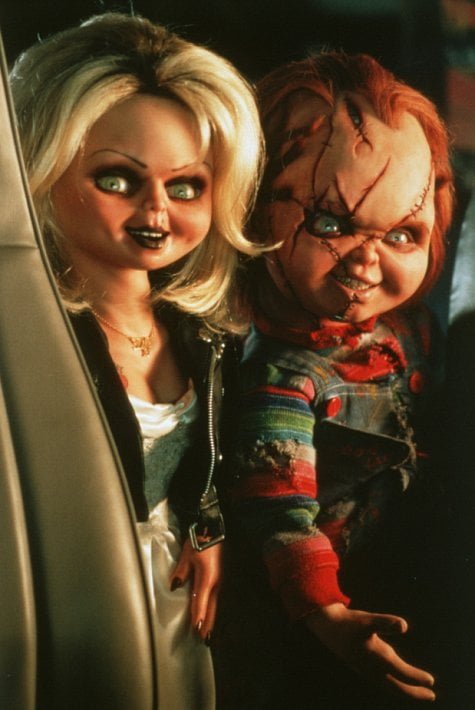 Who Is the Bride of Chucky
The 1998 American slasher film, Bride of Chucky, is the fourth movie in the Child's Play franchise. Following on from Chucky's demise in the third movie, after being sliced apart in a metal fan, the serial killing doll is brought back to live by his murder loving ex-girlfriend Tiffany Valentine. When tempers flare and Chucky kills her by electrocuting her in the bath, he transfers her soul into a bridal doll so she too can understand the horrors of being trapped in the body of a doll.
Getting the Bride of Chucky Look
To start your look for your murderous Bride of Chucky costume you will need to get a white dress. Since the doll used for the transfer of Tiffany's soul is a bridal doll, look for a gown that could be used as a wedding dress. Go for something that has a short hem sitting just below the knee and a lace off the shoulder bodice, then pair it with a set of black fishnet tights, black combat boots and a black leather jacket.
Ever the romantic Tiffany, the ex-girlfriend of Chucky's human serial killer form, has a heart and dagger tattoo with his name above it on her right breast. Buy a matching fake tattoo transfer and place it so it's just visible above the bodice of your dress.
Get Bride of Chucky 's Hair and Make-up
Finish your perfect Tiffany styling by getting a wig to replicate her shoulder length blond hair and dark black roots. As well as painting your fingernails in a glossy black polish and adding a gold 'Tiffany' necklace on a chain around your neck.
There is only one last accessory that your Bride of Chucky costume is in need of to complete your look, and that is a toy gun. Everyone's favorite murdering doll duo are scarily resourceful and would probably find a way to kill you without the gun. But when you're just doll sized, why take any chances.
If you loved the Bride of Chucky costume and want something equally spooky and iconic for Halloween, here are five recommendations to consider :
Annabelle Costume: Channel the eerie presence of Annabelle, the haunted doll from the horror movie series. Dress in a white, vintage-style dress, apply pale makeup with cracked lines on your face, and style your hair in two pigtails. This costume adds a chilling twist to the Bride of Chucky theme.
Corpse Bride Costume: Pay homage to Tim Burton's Corpse Bride with a tattered, light blue wedding gown, ghostly blue makeup, and messy, ethereal hair. This hauntingly beautiful costume captures the spirit of the Bride of Chucky while adding a touch of gothic romance.
By incorporating these additional costume ideas, such as the Annabelle and Corpse Bride costumes, you can expand the range of eerie and captivating characters that complement the Bride of Chucky theme.
Missing an Outfit Inspo? Submit your idea and we'll make it happen!
Monthly Newsletter
Subscribe and get your Halloween costume ideas from us each year.