Dress Up Like Emily from Corpse Bride
If you are looking for a good Emily costume for Halloween or a big cosplay event, here's the winning formula for creating the most exciting outfit of the party! Let's see how to dress up as Emily from Corpse Bride.
Costume Guide For COSPLAY & HALLOWEEN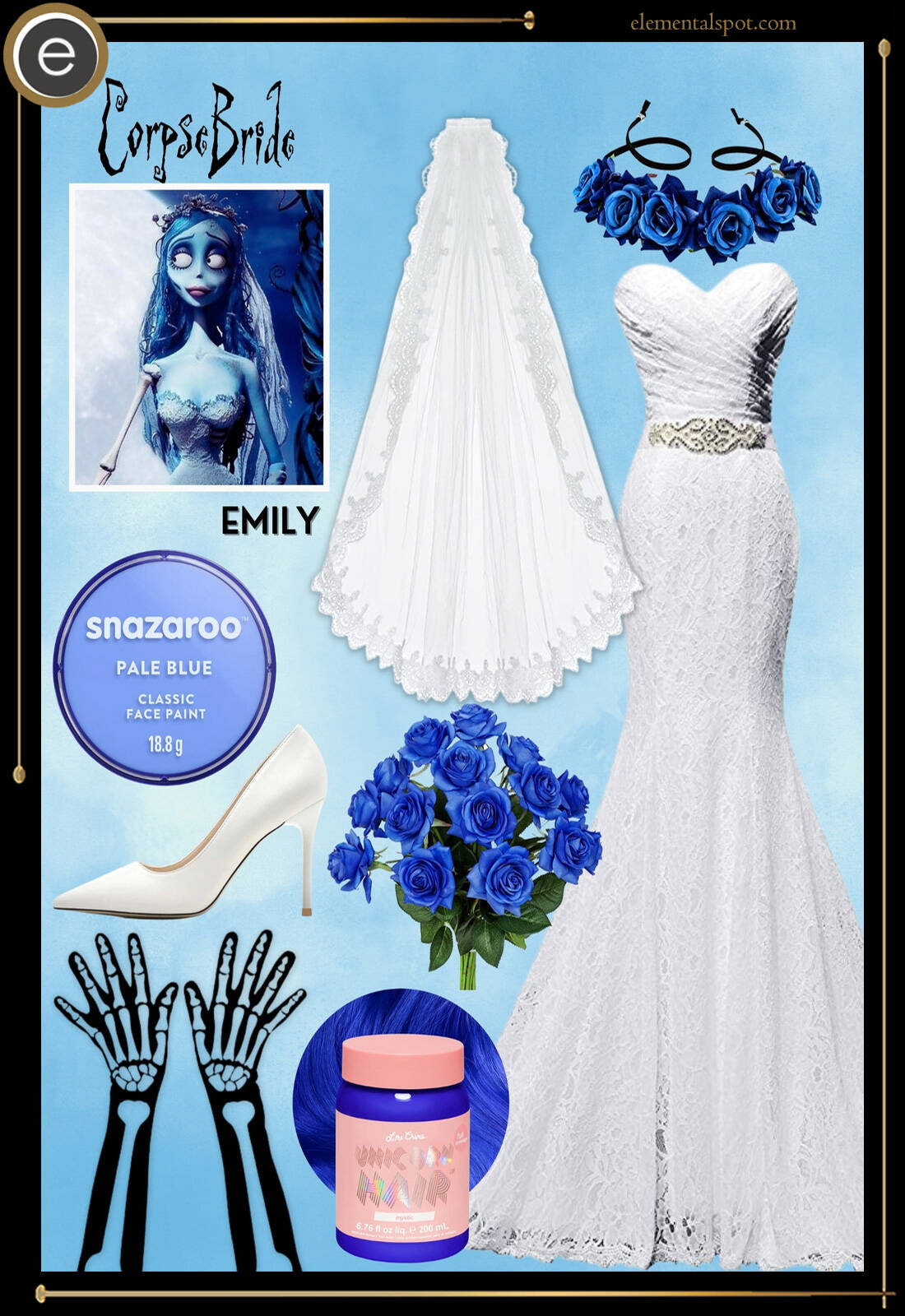 Emily from Corpse Bride Costume Guide
Shopping List for Emily from Corpse Bride Costume & Outfit
No Halloween or dress-up party is complete without at least one Tim Burton character, and today we look at the melancholic beauty of Emily from Corpse Bride (2005). The corpse bride costume is a very recognizable one, and it breathes beauty designed by no other than Tim Burton himself, alongside Carlos Grangel.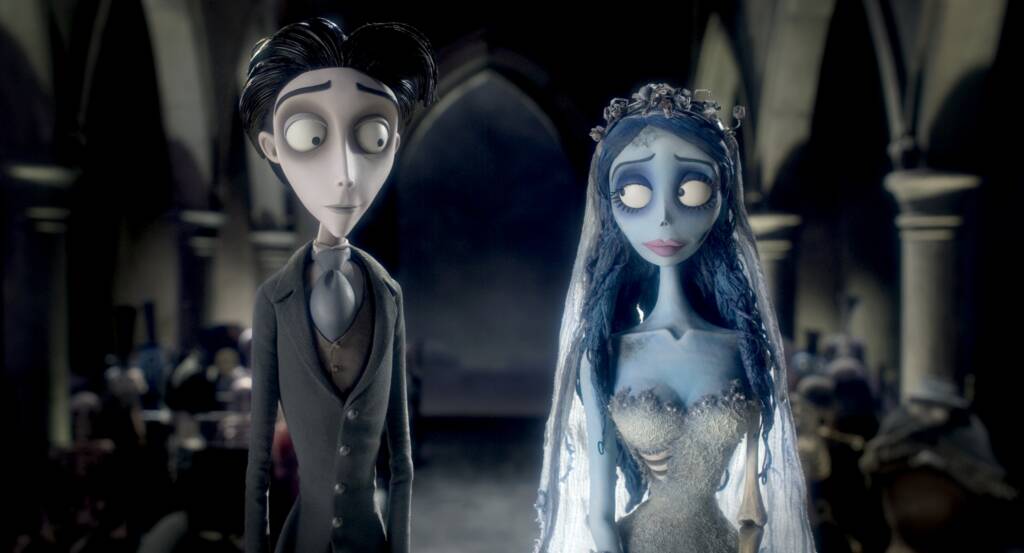 Emily met Victor under quite unusual circumstances, and although she had a tragic life and a sad death, she remains hopeful about love. Emily wears a wedding gown accompanied by a veil, since she was murdered on the very day of her wedding. When you buy clothes for your Emily costume, you shouldn't buy expensive and luxurious dresses or a real wedding dress, as you'll have to make them dirty and rip them anyway.
Everything she does is connected to death, and so she wears dried flowers on her head. Tim Burton decided to portray her as beautiful and enchanting, which is why she remains so elegant and feminine. The costume of the corpse bride is perfect for those who want to show their beauty and grace.
Since Emily's costume from Corpse Bride relies so heavily on the color blue, you'll have to dabble into the world of make-up. Emily's haunting, sad glare is what you'll be focusing on, as well as the thin eyebrows. Her face is very feminine and slim, so you might have to do some shading as well.
We see that Emily has open wounds and bones showing, which lets you play around with body make-up as well. White, blue, gray and black should be your color palette, and you should go for satin, silk, lace and tulle when it comes to materials. While some decide to sew their costumes together, you can surely buy and customize store-bought pieces as well.
The toughest part of the costume is managing the blue hair, but to fully emerge into the beautifully sorrowful Emily from Corpse Bride, you'll simply have to give it a shot with some temporary hair color. A puckered lip and a sad look on your face should be the final touches – don't forget to get some old flowers, too.
Missing an Outfit Inspo? Submit your idea and we'll make it happen!
Monthly Newsletter
Subscribe and get your Halloween costume ideas from us each year.