Dress Up Like Annabelle from The Conjuring
If you are looking for a good Annabelle costume for Halloween or a big cosplay event, here's the winning formula for creating the most exciting outfit of the party! Let's see how to dress up as Annabelle from Annabelle.
Costume Guide For COSPLAY & HALLOWEEN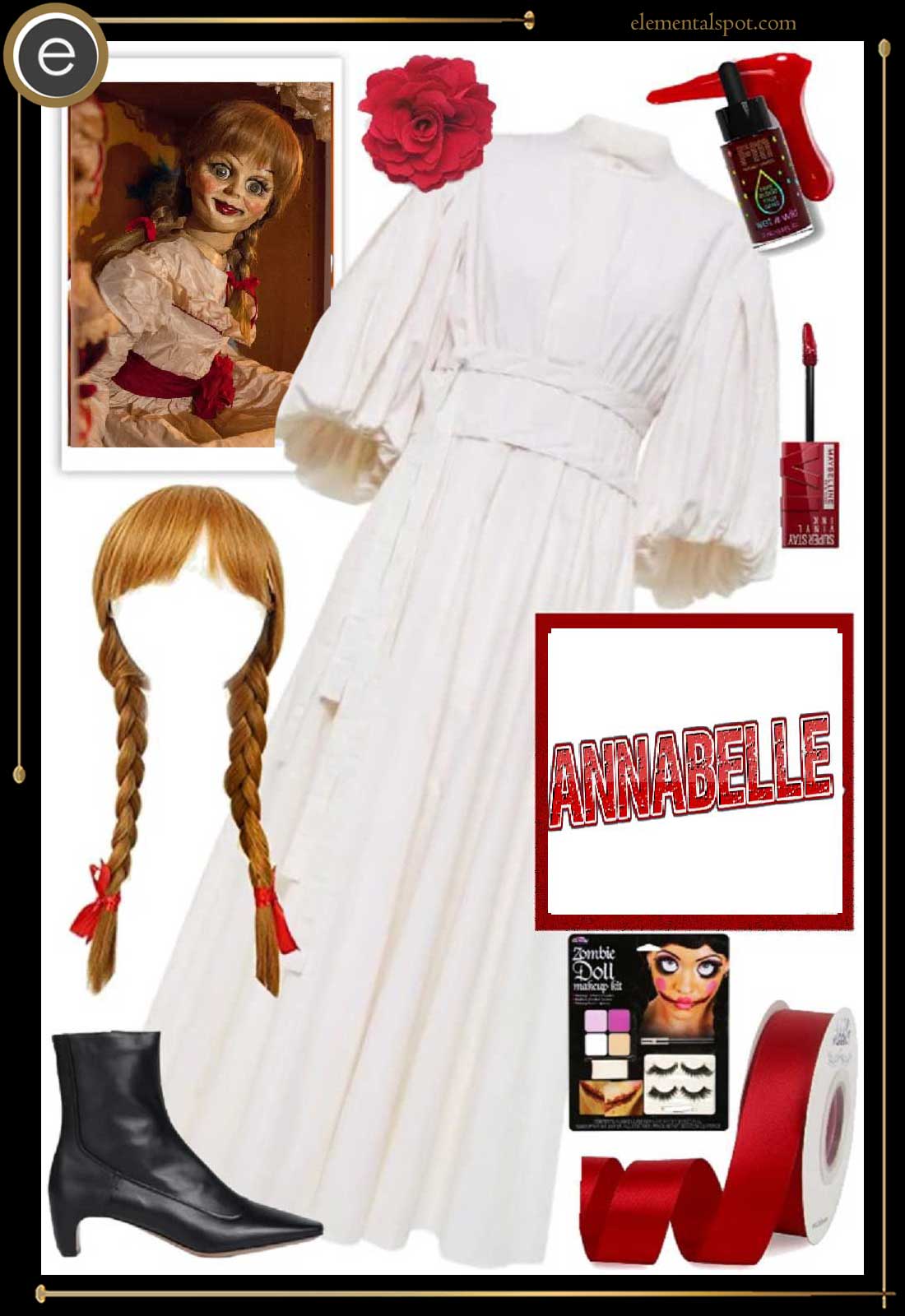 Annabelle from Annabelle Costume Guide
Shopping List for Annabelle from Annabelle Costume & Outfit
There is something very creepy about dolls and that is exactly why they are often main characters in horror movies. One of the most famous is Annabelle and today we will learn more about her and show you how to make a really good Annabelle from The Conjuring costume and how to do Anabelle makeup.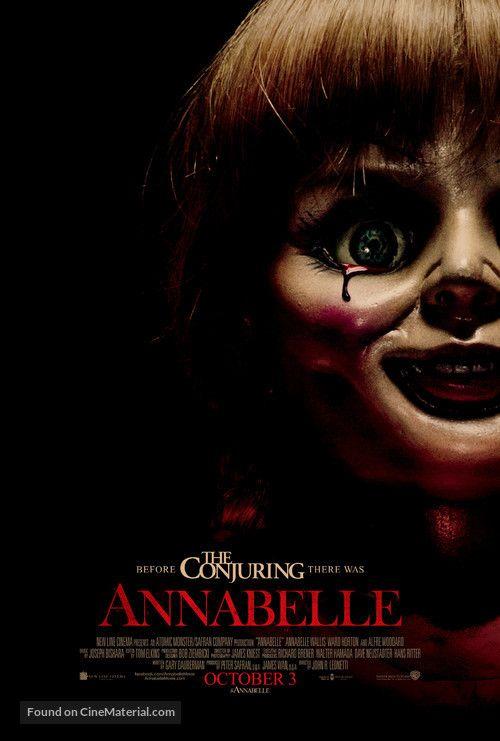 Let's first look at the Annabelles's origins before we move on to the costume
The 2014 American supernatural horror film Annabelle was written and produced by Peter Safran and James Wan, directed by John R. Leonetti, and stars Gary Dauberman. The story of a doll named Annabelle told by Ed and Lorraine Warren served as the basis for the movie. Alfre Woodard, Ward Horton, and Annabelle Wallis all appear in the movie. The costumes, which will be the main topic here in this article, were designed by Janet Stirner Ingram.
In multiple movies, including Annabelle, Annabelle: Creation, and Annabelle Comes Home, a porcelain doll named Annabelle is regarded as the major antagonist. Both movies claim that the doll was originally possessed following the murder-for-hire death of Annabelle Higgins, a seven-year-old girl. Despite the fact that she is supposed to be haunted by the spirit of a real girl, many demonologists believe she is actually under the influence of an evil spirit or demon. The unraveling of the Annabelle films has carried an increasingly evil Annabelle character.
In the movies, Annabelle is not possessed; instead, hostile spirits physically govern her by tilting her head, shaking her in a chair, and other means. The Annabelle doll does not speak, come alive on its own, or even hammer babysitters straight out of a high-rise window, unlike everyone's beloved killer doll Chucky from the Child's Play series. (here is the Chucky Costume Tutorial)
After James Wan and his team decided to include the Annabelle story in The Conjuring Universe, they attempted to obtain permission to use the Raggedy Ann doll but were unsuccessful. One may understand why Raggedy Ann's creators would not have wanted their creation to overnight become the source of countless children's nightmares.
Wan was directed to VFX artist Tony Rosen by a makeup artist working on the movie after having to explore elsewhere. In Wilmington, North Carolina, where The Conjuring had started production, some of Rosen's creations were on display at his wife's hair salon. Wan presented him with various Annabelle drawings, but none of them particularly impressed him. Wan and the production crew preferred something eerie and old-fashioned to something horrifying.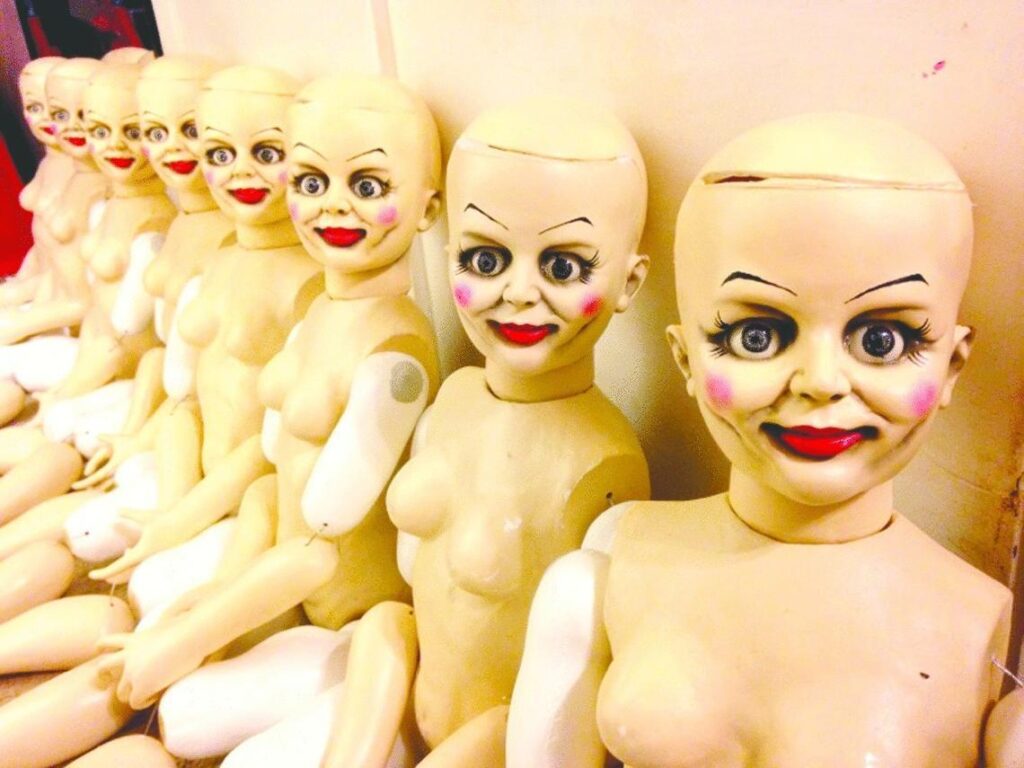 Rosen and his wife Melanie Dueck constructed 10 distinct designs for Annabelle in the allotted two days, with elements from several of them appearing in the finished article. The doll would later be created by the artist in a number of various variations and appear in both Annabelle and The Conjuring.
Of course, not only the clothes are important for a cosplay look, but also how you wear them. Now that you know what character you're going to play, it's time to make the Anabelle costume.
How do you create Annabelle's The Conjuring Costume ?
If you want to turn into a creepy doll, here is a makeup tutorial for ANNABELLE from the movie The Conjuring!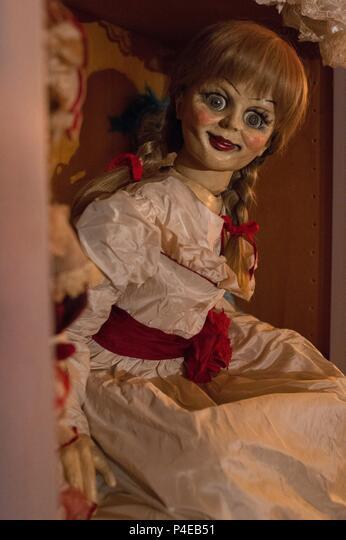 For the signature Annabelle costume, you can start with the dress. A reproduction of the original can be purchased online. Alternatively, a white vintage dress can be thrifted or vented. You can use a thick red ribbon around your waist to bring a closer resemblance. Any flat ballerina shoes could work with the costume. For the signature Annabelle hair, you need a blonde Annabelle wig in pigtails, tied with a red ribbon on each side. This can be purchased online or in your local fancy dress shop.
To finish the Annabelle look from the Conjuring Universe, you need to work with makeup. Follow the instructions in the tutorial video above on how to achieve the Annabelle doll makeup. Start with a bleak base, follow through to the bright red rouge on your cheeks and continue through with a red lipstick and enlargement of the eyes. Using a pair of eyelashes might be smart, as it will give you a proper porcelain doll look.
Alternatively, you can purchase an Anabelle mask online.
Missing an Outfit Inspo? Submit your idea and we'll make it happen!
Monthly Newsletter
Subscribe and get your Halloween costume ideas from us each year.