Dress Up Like Ed and Lorraine Warren from The Conjuring
If you are looking for a good Ed and Lorraine Warren costume for Halloween or a big cosplay event, here's the winning formula for creating the most exciting outfit of the party! Let's see how to dress up as Ed and Lorraine Warren from The Conjuring.
Costume Guide For COSPLAY & HALLOWEEN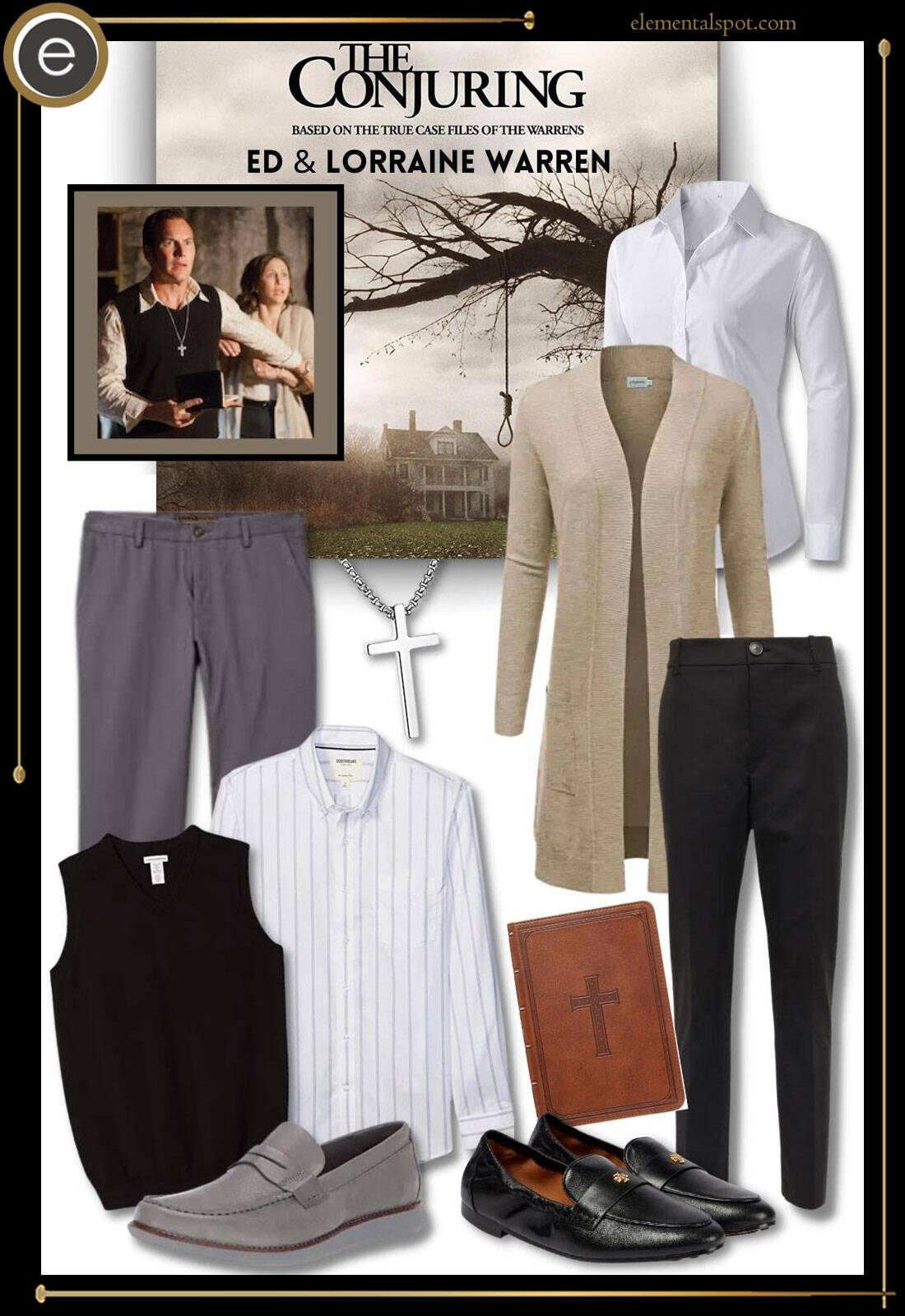 Ed and Lorraine Warren from The Conjuring Costume Guide
Shopping List for Ed and Lorraine Warren from The Conjuring Costume & Outfit
Finding a good couples costume can be tricky, especially one you both agree on. So for your next dress up event why not go as Ed and Lorraine Warren. The real life paranormal investigators whose case files were adapted into The Conjuring (2013) and its subsequent follow up movies. Continue reading and we will show you how to create your own Ed and Lorraine Warren costumes, and send a tingle down anyone's spine.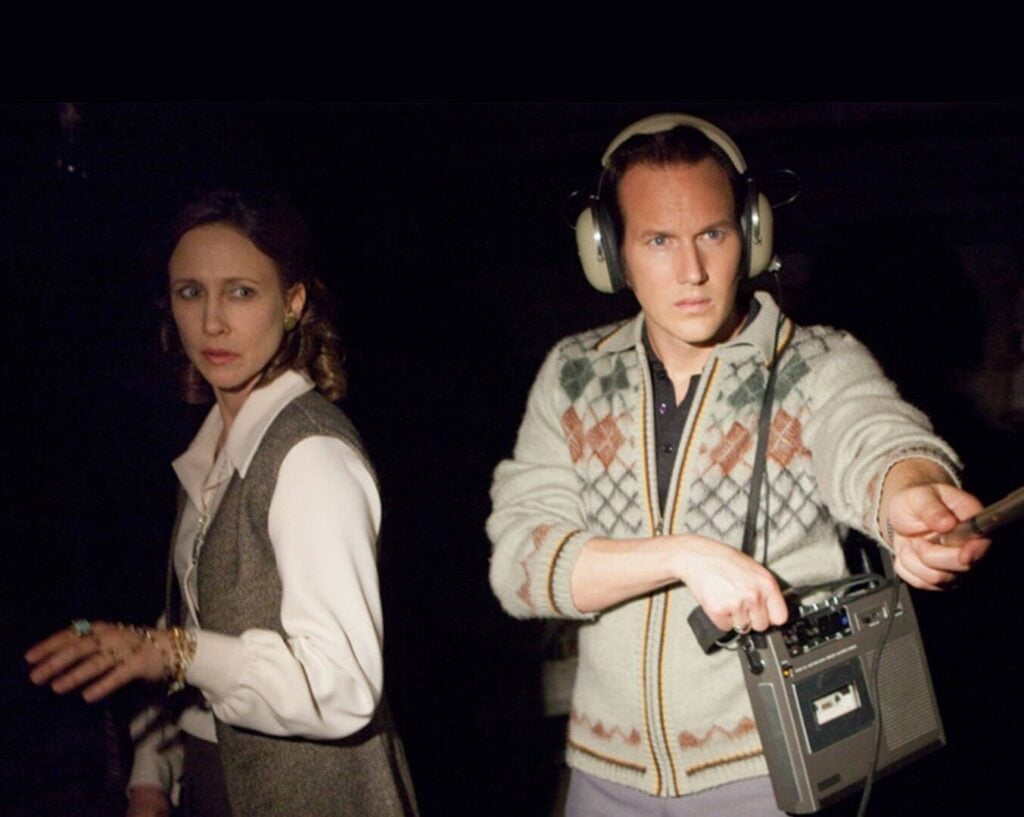 The first movie in the so called Conjuring Universe, The conjuring (2013), is where we meet Ed and Lorraine Warren for the first time. The true life case files of the paranormal investigators were used as the basis for the films. The 2013 supernatural horror movie tells the story of Ed and Lorrianes involvement in the Perron family haunting in their new Rhode Island home. The dilapidated farmhouse has plenty of secrets and tales of horror within its walls, but were the investigators able to rid the house of its evil spirits before things got too far and the Perrons were put in real danger.
How to Get Ed Warrens Look
In the movie costume designer, Kristin M. Burke was responsible for the looks created for both Ed and Lorraine Warren. So first let's have a look at how you can create your own Ed Warren Costume. Start by getting a pair of grey trousers and a white striped button-up long sleeved shirt. Throughout the movie Ed is seen wearing a number of different knitted garments, but for this look we are going to go for a black knitted pull on vest.
Add a pair of grey mens loafers, to go with your trousers, and don't forget to wear a silver cross necklace around your neck. Ed wears his cross quite low on his chest, over his knitted vest, so make sure and get a long chain. No need to worry about hair or make up for Ed as long as you look neat and tidy.
Now for Lorraine Warrens Look
As with Ed, Lorraine is also very simply dressed. Start your Lorraine costume with a pair of black ladies trousers and a white printed button-up long sleeved shirt. Go for a small and subtle print on the shirt, something like a delicate floral print would work. Add a longline cardigan in a light tan color, to finish the clothes needed for your costume.
Black flat shoes and a delicate cross necklace around your neck will be the only accessories you need. Do a very simple hair and make-up look, nothing fussy or elaborate. Keep your make-up simple and fresh faced and your hair neat, either down or in a simple updo.
The last thing you will need to finish off your Ed and Lorraine Warren costumes is a bible. Remember as a self taught demonologist and self proclaimed clairvoyant, respectively, you might come across a supernatural occurrence anywhere you go. So have your bible and crosses ready to protect you at a moment's notice.
Missing an Outfit Inspo? Submit your idea and we'll make it happen!
Monthly Newsletter
Subscribe and get your Halloween costume ideas from us each year.