Dress Up Like Tiffany – Bride of Chucky
If you are looking for a good Tiffany costume for Halloween or a big cosplay event, here's the winning formula for creating the most exciting outfit of the party! Let's see how to dress up as Tiffany from Bride of Chucky.
Costume Guide For COSPLAY & HALLOWEEN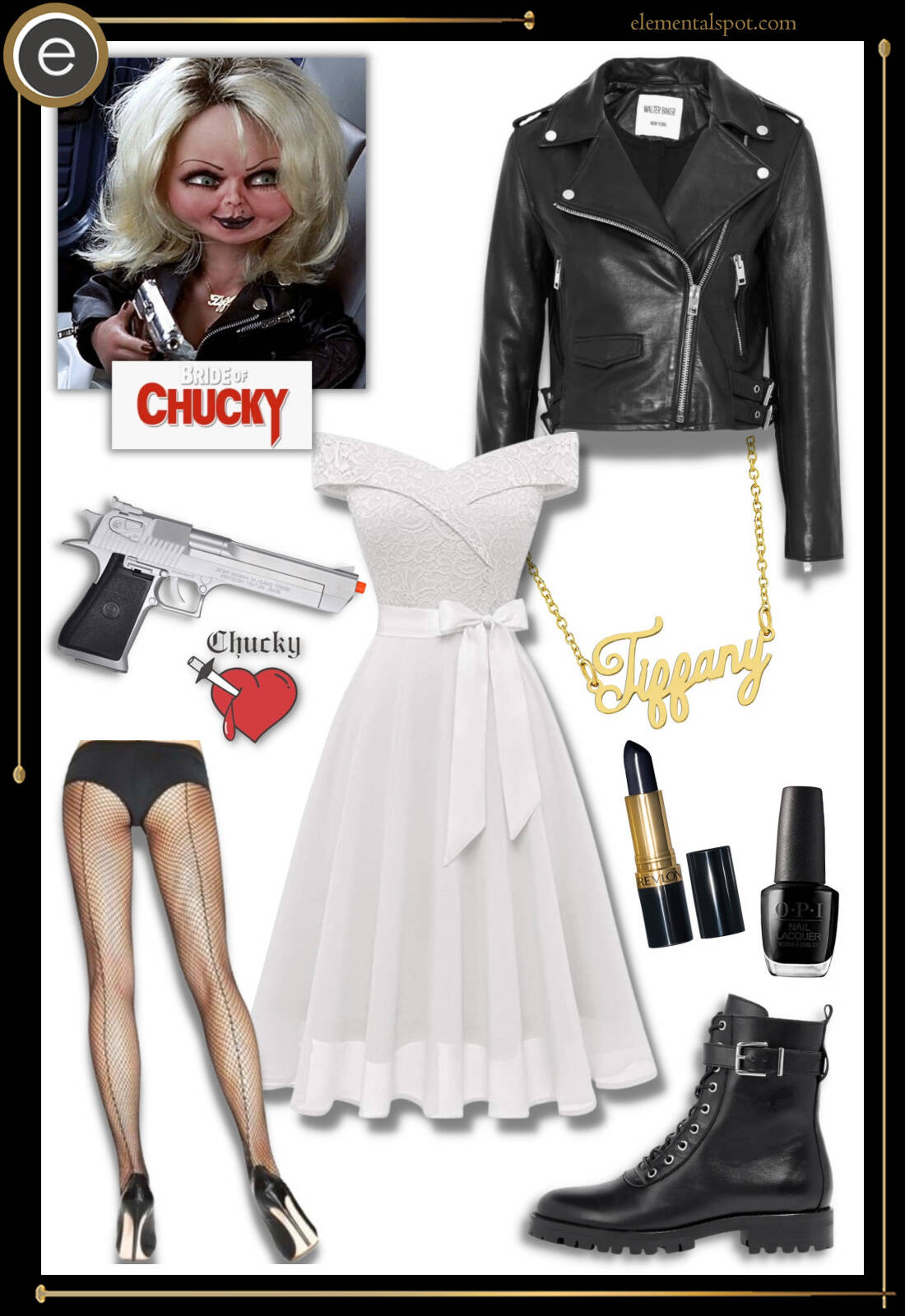 Tiffany from Bride of Chucky Costume Guide
Shopping List for Tiffany from Bride of Chucky Costume & Outfit
While some people find dolls eerie, many think they're cute – or they did, until they saw Bride of Chucky (1998). This American slasher movie gained a lot of attention because of the Tiffany costume. Creepy dolls were always a thing in the world of cinematography, but this particular film made them a hit, which is why we expect many costumes inspired by bride of Chucky every Halloween.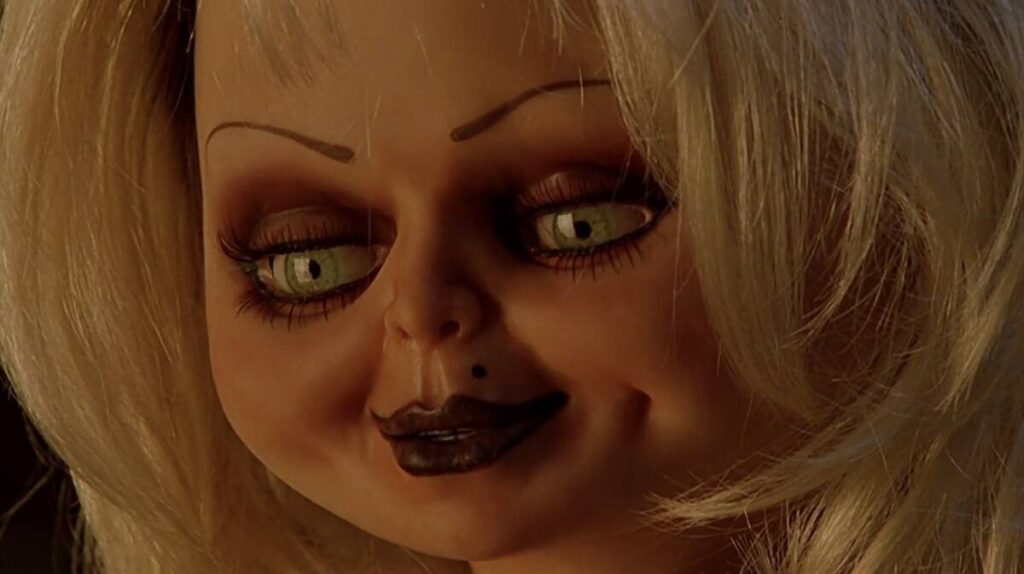 When Ronny Yu directed this film, he decided to finally give the spotlight to a female protagonist, a malicious doll named Tiffany. Without spoiling much of the movie, we can reveal that Chucky himself created Tiffany by transferring an immoral woman's soul to the creepy doll's body.
Although many different makeup artists worked on the dolls and the rest of the cast, we want to give special attention to the costume design done by Lynne MacKay. She managed to create a doll with a rebellious character without making her look trashy.
Forget about Bonnie and Clyde – Chucky and Tiffany are here. The dolls accompany a human couple on an interesting adventure that soon becomes a bloodbath. When we glance at Chucky and Tiffany, it's clear that the bride of Chucky costume remains more elegant than the Chucky costume itself.
Tiffany has no visible scars or tears, as her face is decorated only with dark, bold makeup. We certainly suggest an intense smokey eye look combined with some thin brows and a black lip. Our female puppet protagonist is a bit of a goth girl, so she enjoys chokers and leather too.
To embody Tiffany, the evil doll bride, you'll have to rely on dark colors, leather, and intense makeup. The Tiffany necklace is a must-have, as well as dark nail polish. Many compare the doll to the famous heartbreaker Pamela Anderson, but we think Tiffany has a much darker mind!
However, if you truly want to convince everyone you're a true Chucky bride, get some green contacts and make sure to look as if you're plotting something all the time. She is flirty, she is scary, she is merciless – it's Tiffany, the bride of Chucky.
Missing an Outfit Inspo? Submit your idea and we'll make it happen!
Monthly Newsletter
Subscribe and get your Halloween costume ideas from us each year.