Dress Up Like Aro from Twilight
If you are looking for a good Aro costume for Halloween or a big cosplay event, here's the winning formula for creating the most exciting outfit of the party! Let's see how to dress up as Aro from Twilight.
Costume Guide For COSPLAY & HALLOWEEN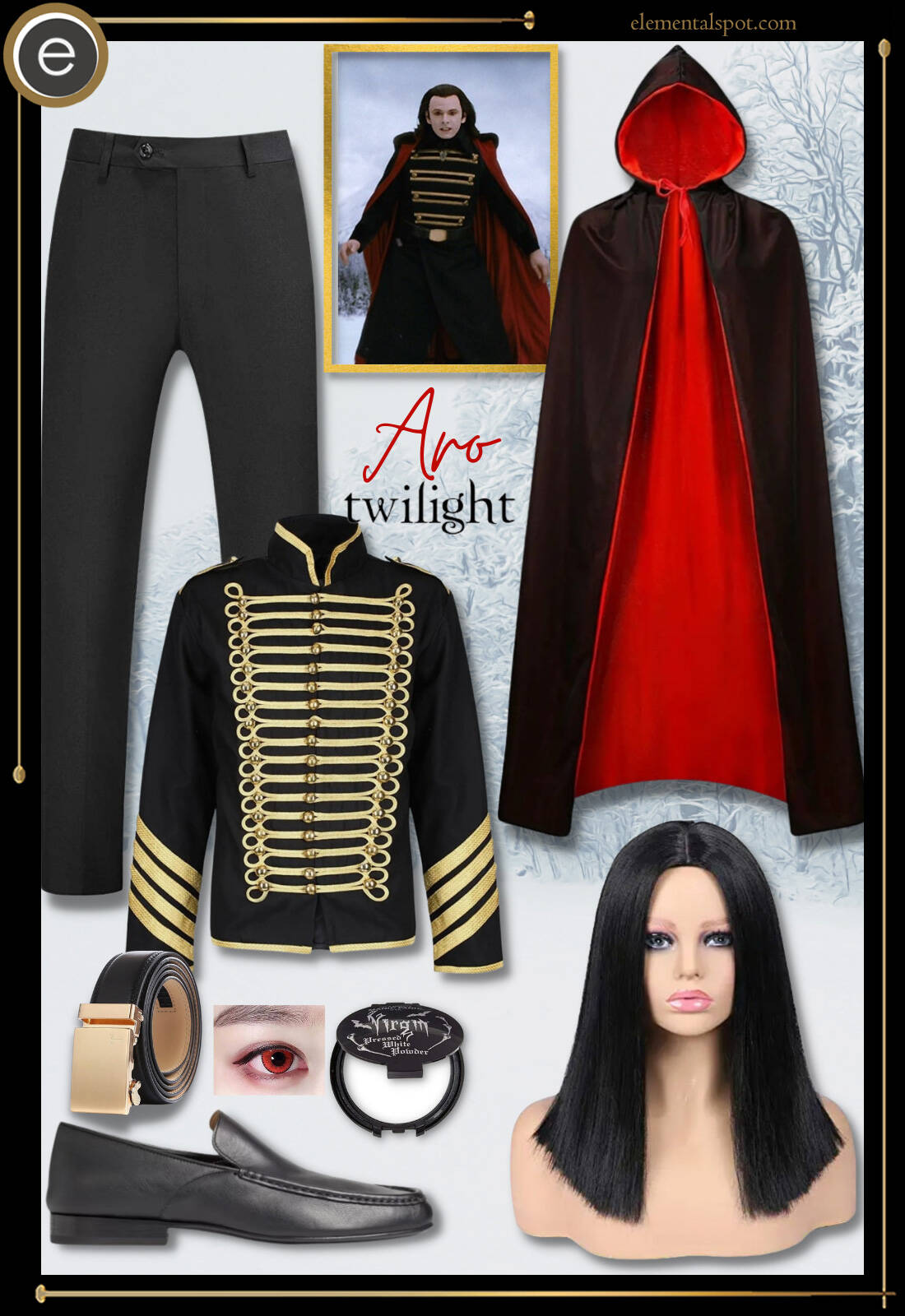 Aro from Twilight Costume Guide
Shopping List for Aro from Twilight Costume & Outfit
Are you a fan of the Twilight series and looking to dress up as Aro, one of the most iconic characters in the franchise? Aro, the leader of the Volturi, is known for his distinctive outfit and creepy demeanor. In this article, we will provide you with a shopping list and a DIY tutorial on how to create the perfect Aro costume for your next cosplay event or dress-up party.
Who is Aro from Twilight?
Aro is a character from the Twilight series of novels and films. He is a member of the Volturi, a powerful coven of vampires who enforce the laws of the vampire world. Aro is known for his ability to read minds and his willingness to use violence to maintain order. He is also known for his distinctive outfit, which includes a black and gold military jacket, a black belt with a gold buckle, a black wig, and red eye contacts.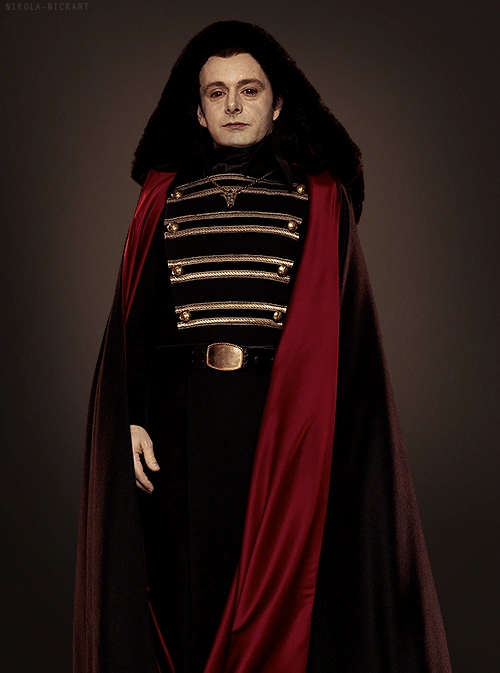 All Items you need for an Aro Twilight Costume
To create an Aro costume, you will need the following items:
Black and Gold Military Jacket – Aro's jacket is the centerpiece of his outfit. Look for a jacket that has a black base with gold details, such as gold buttons or gold piping.
Black Belt with Gold Buckle – Aro's belt should be black and feature a large gold buckle in the center.
Straight Black Wig – Aro's hair is long, straight, and black. Look for a wig that matches this description.
Red Eye Contacts – Aro's eyes are red, which signifies that he is a vampire. You can purchase red contacts online or at a costume shop.
White Face Powder – Aro's skin is pale white. Use a white face powder to achieve this look.
Black Dress Pants – Aro wears black dress pants that are tapered at the ankle.
Black Dress Shoes – Look for a pair of black dress shoes that are simple and elegant.
Black and Red Hooded Cloak – Aro wears a black and red hooded cloak over his jacket. Look for a cloak that features these colors.
We have already explained in detail how to
In the following, we will show you how to create a convincing Arfo from Twilight look. Have fun!
DIY Costume Tutorial
Start by putting on the black dress pants and dress shoes.
Next, put on the black and gold military jacket. Make sure that it fits well and that the gold details are prominent.
Add the black belt with the gold buckle around your waist.
Put on the straight black wig and adjust it as needed.
Use white face powder to make your skin look pale.
Insert the red eye contacts into your eyes.
Finally, add the black and red hooded cloak over your jacket. Make sure that the hood is up and that the cloak drapes elegantly over your shoulders.
Congratulations! You now have a complete Aro costume (designed by Wendy Chuck) that is sure to turn heads at your next cosplay event or dress-up party.
Dazzle in Your Aro From Twilight Costume at Your Next Cosplay Event!
Transforming into Aro from Twilight is a thrilling experience for any fan of the series. By following this step-by-step guide, you can create your own Aro costume with ease. Whether you're attending a Halloween party or a cosplay event, you'll be the center of attention with your stunning outfit. Remember to have fun and let your imagination run wild as you create your own unique Aro costume!
So what are you waiting for? Grab your shopping list, get your creative juices flowing, and become the enigmatic vampire leader Aro from Twilight today!
Missing an Outfit Inspo? Submit your idea and we'll make it happen!
Monthly Newsletter
Subscribe and get your Halloween costume ideas from us each year.