Dress Up Like Sherri Cherry Valance from The Outsiders
If you are looking for a good Sherri Cherry Valance costume for Halloween or a big cosplay event, here's the winning formula for creating the most exciting outfit of the party! Let's see how to dress up as Sherri Cherry Valance from The Outsiders.
Costume or Outfit Guide For COSPLAY & HALLOWEEN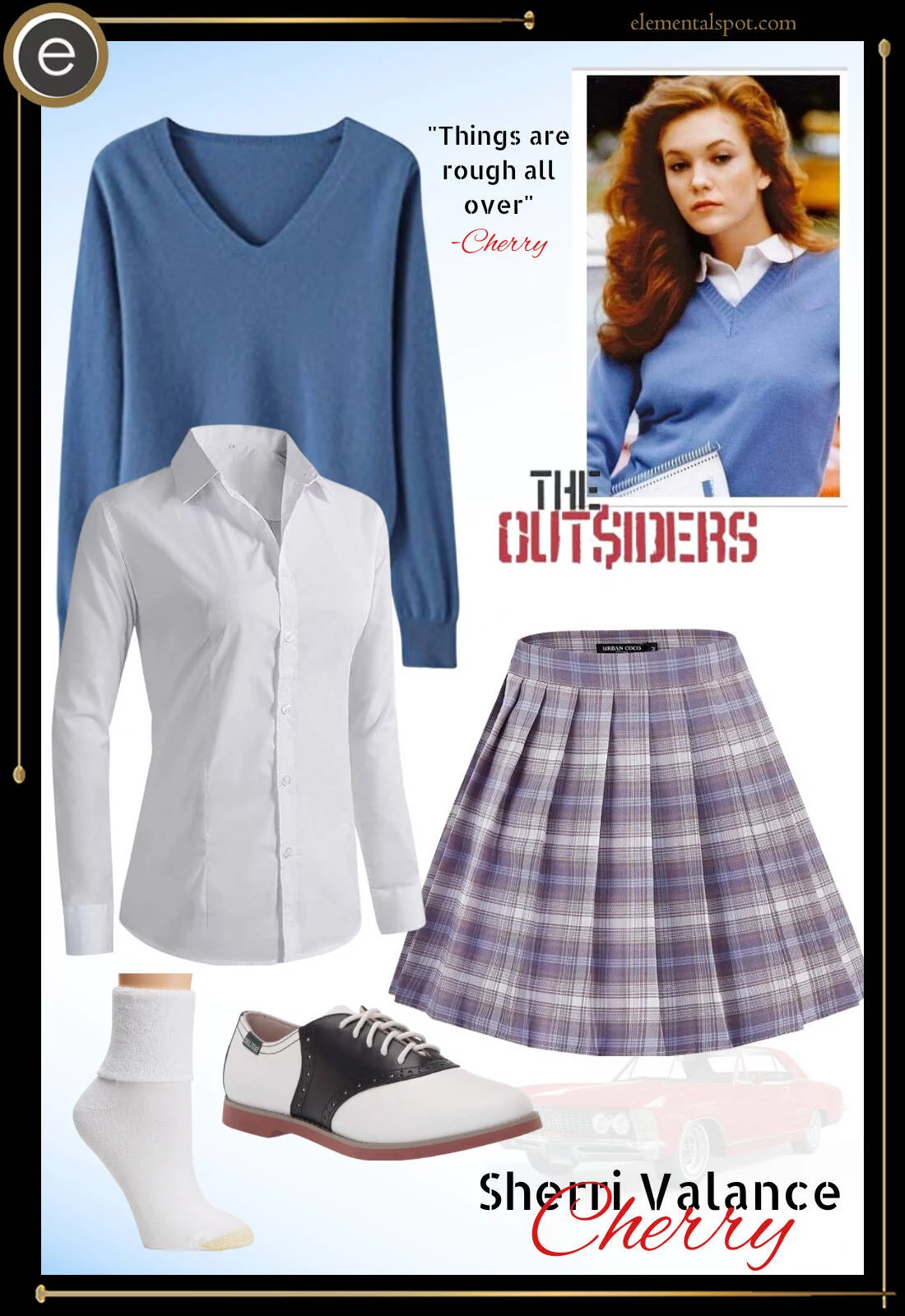 Sherri Cherry Valance from The Outsiders Costume or Outfit Guide
Shopping List for Sherri Cherry Valance from The Outsiders Costume & Outfit
So, you want to dress like a "Soc" from The Outsiders? In this post you'll find what it takes to dress like Sherri "Cherry" Valance from The Outsiders for your next costume party or dress up event.
The Outsiders is the first book written by S.E. Hinton who was only 18 years old when the book was published in 1967. In 1983 a film adaptation of the novel was released with Diane Lane playing the lead female role of Sherri "Cherry" Valance, a popular cheerleader known as a "Soc", a person from a higher social class than the "Greasers."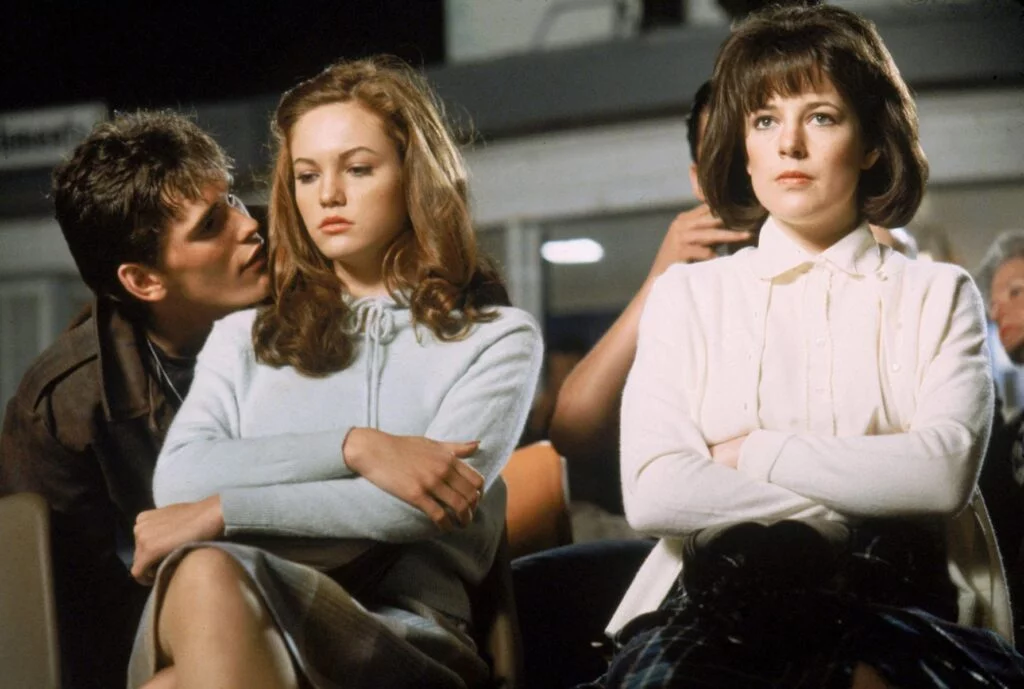 "It's not just money. Part of it is, but not all. You greasers have a different set of values. You're more emotional. We're sophisticated— cool to the point of not feeling anything. Nothing is real with us. You know, sometimes I'll catch myself talking to a girl-friend, and realize I don't mean half of what I'm saying. I don't really think a beer blast on the river bottom is super-cool, but I'll rave about one to a girl-friend just to be saying something. I never told anyone that. I think you're the first person I've ever really gotten through to."

Cherry to Ponyboy. Source The Outsiders Fandom
If you're attending a costume event with a friend, consider dressing up as Ponyboy from The Outsiders. Cherry's outfit is just as iconic as Ponyboy's, and together, you and your friend can recreate some of the movie's most memorable scenes.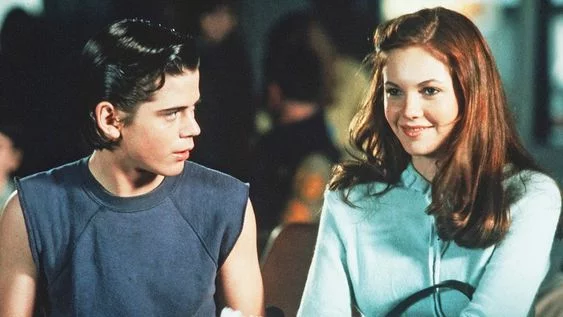 How to get the Soc's Look
The Outsiders' Costume Designer, Marjorie Bowers, dressed Sherri "Cherry" Valance in preppy colors and patterns of clothing that fit nicely and accomplished a clean, put together look appropriate for a teenager in the upper social class.
To achieve this look you will want to find a great wavy, red colored wig unless you are already blessed with the beautiful locks of Sherri. A crisp white button down shirt under a pale blue v neck sweater along with a pleated blue and tan plaid skirt (similar to that one from Elle Evans from Kissing Booth )and brown flats or lace up oxford shoes is the perfect ensemble to create the ladylike look of Sherri "Cherry" Valance from The Outsiders for your costume needs or to adapt as your new daily look. 
Missing an Outfit Inspo? Submit your idea and we'll make it happen!
Monthly Newsletter
Subscribe and get your Halloween costume ideas from us each year.