Dress Up Like Ponyboy from The Outsiders
If you are looking for a good Ponyboy costume for Halloween or a big cosplay event, here's the winning formula for creating the most exciting outfit of the party! Let's see how to dress up as Ponyboy from The Outsiders.
Costume or Outfit Guide For COSPLAY & HALLOWEEN
Ponyboy from The Outsiders Costume or Outfit Guide
Shopping List for Ponyboy from The Outsiders Costume & Outfit
If you're a fan of The Outsiders, you'll know that Ponyboy Curtis is one of the most memorable characters from the book and movie. Whether you're getting ready for a cosplay event or a dress-up party, dressing up as Ponyboy is a fun and easy way to pay homage to this classic coming-of-age tale. In this article, we'll show you how to create your own Ponyboy Curtis costume using simple items you can find in your wardrobe or online.
Let's first look at who Ponyboy Curtis is before we move on to the costume.
Who is Ponyboy Curtis?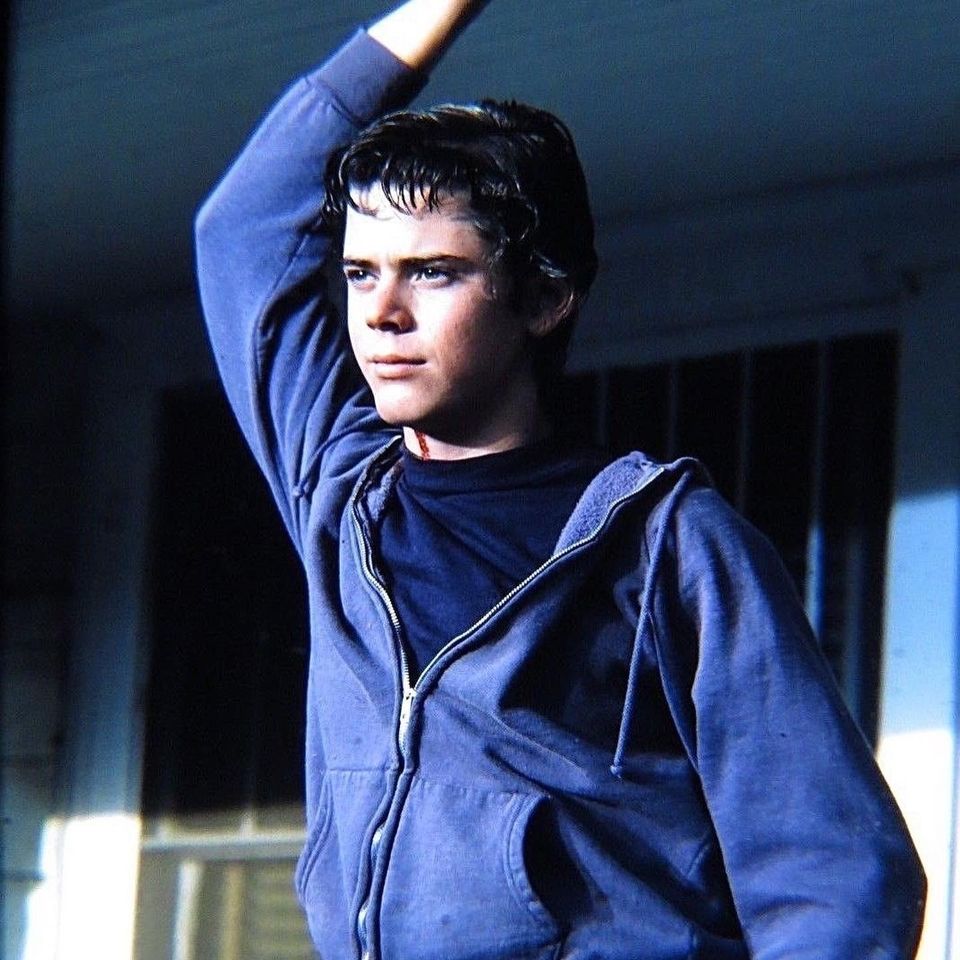 Ponyboy Curtis is a young, sensitive member of the Greasers gang in Tulsa, Oklahoma. He's a smart, bookish kid who loves to write and who is trying to find his place in the world. Ponyboy's world is turned upside down after the tragic death of his friend Johnny, and he struggles to come to terms with the violent reality of his life on the streets.
Ponyboy is a relatable character for many people, and his outfit is equally iconic. Here's how to create your own Ponyboy Curtis costume:
The Ponyboy Curtis Outfit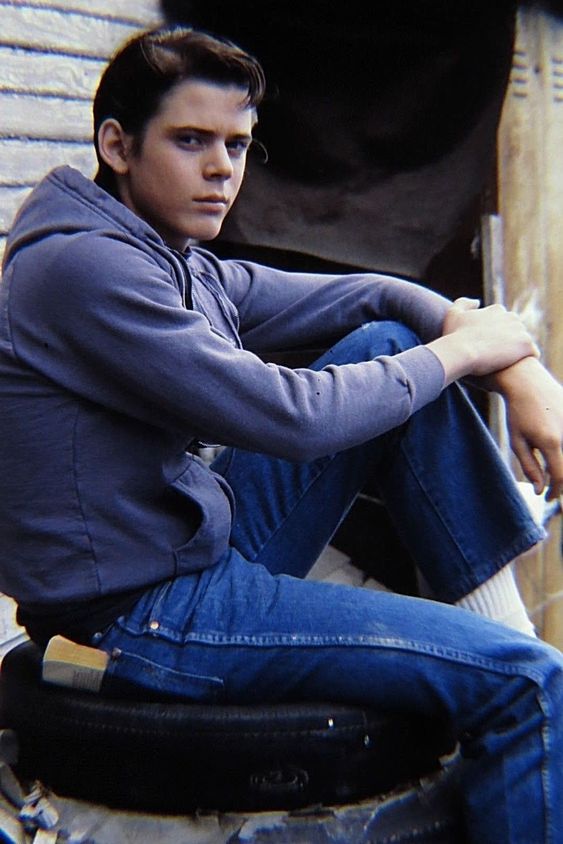 The key to a great Ponyboy costume is to keep it simple and authentic. Here are the items you'll need to create your own outfit:
Full-Zip Blue Hoodie: A blue hoodie is a must-have for any Ponyboy costume. This simple and comfortable piece is perfect for portraying his laid-back style.
Blue Men's Cotton T-Shirt: A basic blue cotton t-shirt is a staple in Ponyboy's wardrobe. It's comfortable and easy to move around in, which is essential for a young man on the go.
Men's Slim-Fit Stretch Jean: Ponyboy is always wearing jeans in the movie, and slim-fit jeans are a perfect choice for recreating his style. Make sure to wear a pair that fit snugly and comfortably.
Men's Chuck Taylor Converse Sneakers: Chuck Taylor sneakers are a classic choice for any teenager, and they're an essential part of Ponyboy's look. Opt for a black or white pair to complete the look.
Extreme Hold Pomade For Men: For a finishing touch, style your hair with an extreme hold pomade. This will give you the sleek, slicked-back hairstyle that Ponyboy is known for.
Connecting Ponyboy and Cherry's Outfits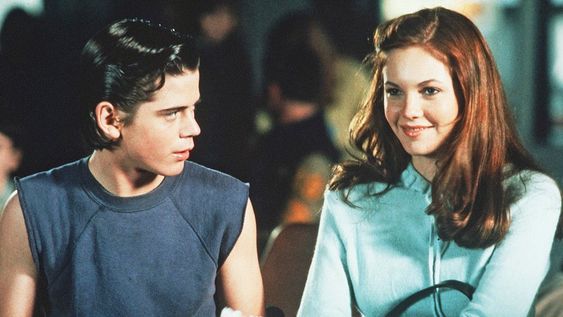 If you're attending a costume event with a friend, consider dressing up as Cherry Valance, Ponyboy's love interest in The Outsiders. Cherry's outfit is just as iconic as Ponyboy's, and together, you and your friend can recreate some of the movie's most memorable scenes.
Cherry's outfit includes a blue sweater, a white shirt, and a plaid skirt. To complete the look, wear white cuff socks and a pair of Oxford shoes. Cherry's outfit is a great complement to Ponyboy's, and the two outfits work well together.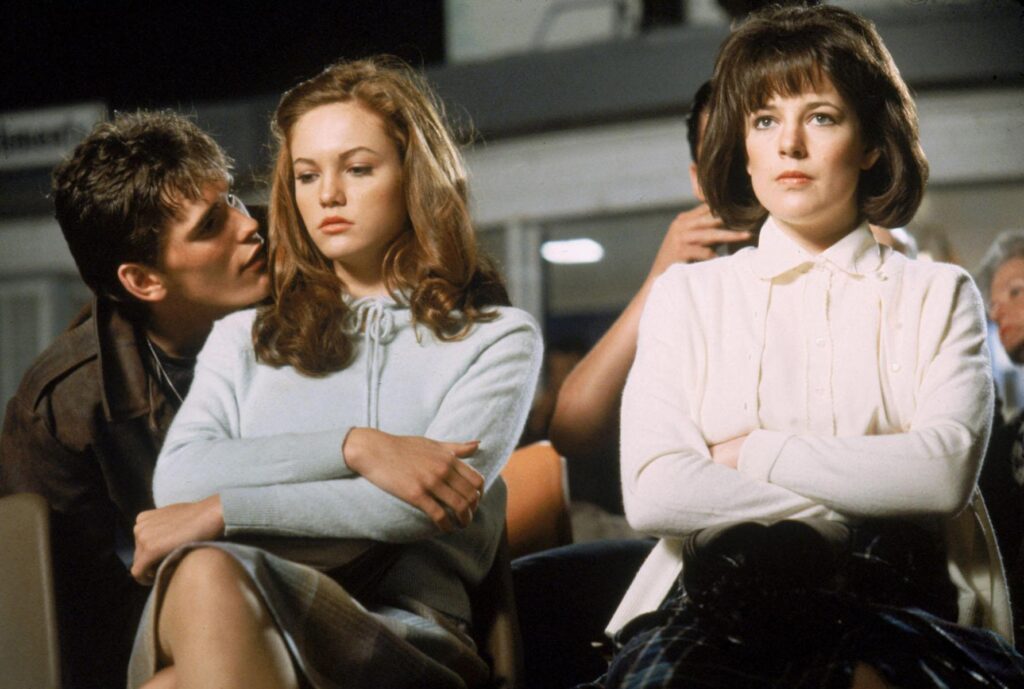 The Outsiders was directed by Francis Ford Coppola, and the costume designer for the movie was Marjorie Bowers. Bowers did an excellent job of capturing the essence of the characters in their outfits, and the costumes are a great way to pay tribute to this iconic movie.
In conclusion, dressing up as Ponyboy Curtis from The Outsiders is a fun and easy way to pay homage to this classic movie. With a few simple items, you can recreate his iconic outfit and become the character for a day. Consider dressing up as Cherry Valance to create an even more memorable duo costume with a friend. Happy costuming!
Missing an Outfit Inspo? Submit your idea and we'll make it happen!
Monthly Newsletter
Subscribe and get your Halloween costume ideas from us each year.