Dress Up Like Rosalie Hale from Twilight
If you are looking for a good Rosalie Hale costume for Halloween or a big cosplay event, here's the winning formula for creating the most exciting outfit of the party! Let's see how to dress up as Rosalie Hale from Twilight.
Costume Guide For COSPLAY & HALLOWEEN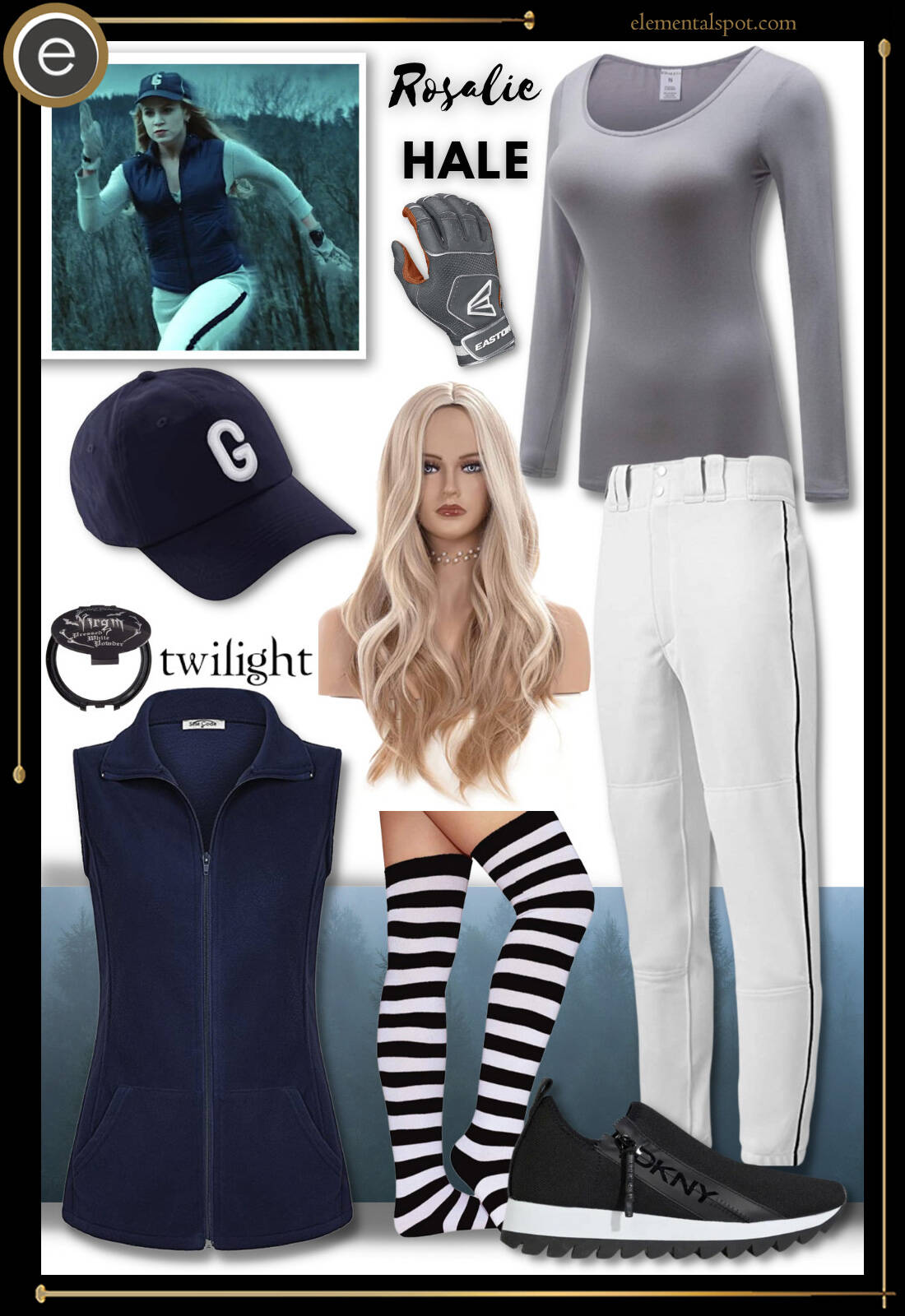 Rosalie Hale from Twilight Costume Guide
Shopping List for Rosalie Hale from Twilight Costume & Outfit
Looking to create a stunning Rosalie Hale costume for your next cosplay event or dress-up party? Look no further! In this guide, we'll break down everything you need to know to recreate Rosalie's iconic baseball scene outfit from Twilight. From the striped socks to the navy blue vest, we've got you covered.
Part 1: Getting to Know Rosalie Hale
Before we dive into the costume details, let's take a moment to learn more about Rosalie Hale, one of the key characters from the Twilight series. Rosalie is a beautiful and confident vampire who has a complicated relationship with the series' protagonist, Bella Swan. Throughout the series, Rosalie's fashion sense is always on point, and her baseball scene outfit is no exception.
Part 2: Shopping for the Costume
The iconic baseball scene in Twilight introduced us to the stylish and athletic Rosalie Hale, played by Nikki Reed. Costume designer Wendy Chuck brought the character to life with a unique outfit that combines sporty and chic elements. Here's what you'll need to recreate the look:
Black And White Striped Tall Socks: These socks add a sporty touch to the outfit while also serving as a statement accessory.
White Baseball Pants: Rosalie wears white baseball pants, which are comfortable and allow for ease of movement during the game.
Grey Long Sleeve T-Shirt: A simple grey long sleeve t-shirt serves as the base of the outfit and complements the other pieces.
Navy Letter G Hat: Rosalie wears a navy baseball cap with a "G" for "Grizzlies" to represent her high school team.
Grey Batting Gloves: For a touch of authenticity, grey batting gloves are a must-have to complete the look.
Black Sneakers: Comfortable and stylish black sneakers are the perfect finishing touch to the sporty outfit.
White Face Powder: Apply white face powder to your face and body to mimic Rosalie's pale vampire complexion.
Long Blonde Wig: Rosalie has long, flowing blonde hair that can be replicated with a wig.
Navy Blue Vest: Although it's only seen briefly in the scene, Rosalie wears a navy blue vest that adds an extra layer to the outfit and ties it all together.
By putting these pieces together, you'll have a costume that looks just like Rosalie's baseball outfit. With some creativity and DIY skills, you can put together a look that stays true to the character while also showcasing your own personal style.
Part 3: Putting Together the Costume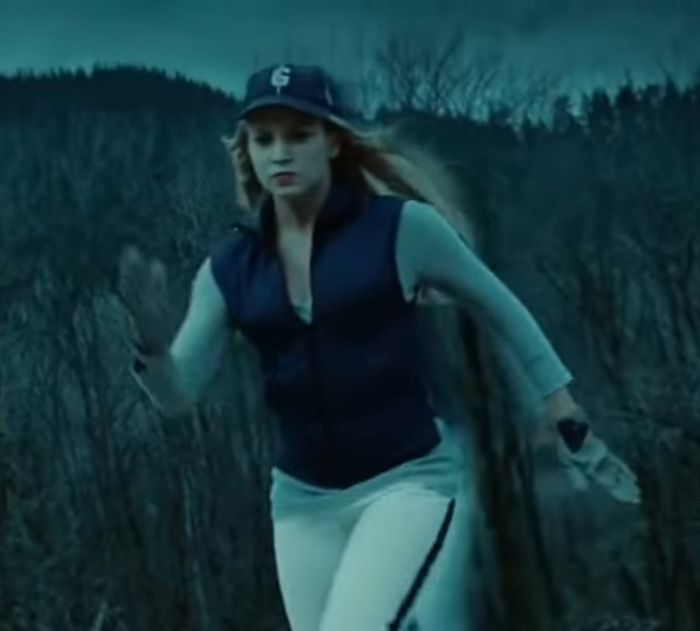 Now that you've got your shopping list ready, it's time to put everything together. Here's a step-by-step guide to help you create your Rosalie Hale costume:
Start by putting on the white baseball pants, black sneakers, and black and white striped tall socks.
Put on the grey long sleeve t-shirt and layer the navy blue vest on top.
Add the navy letter G hat to your outfit.
Slip on the grey batting gloves to complete the look.
Finish off your costume by putting on a long blonde wig and applying white face powder to your skin.
Part 4: Tips for the Perfect Rosalie Hale Costume
Creating the perfect Rosalie Hale costume takes a bit of attention to detail. Here are a few tips to make sure your costume looks stunning:
Make sure to choose pants that fit well and are the right length to create the perfect baseball player look.
If you have trouble finding the exact navy blue vest, consider using a similar style or color as a substitute.
When applying white face powder, make sure to blend it well to create an even complexion.
Consider adding additional baseball accessories, such as a baseball bat or catcher's mitt, to enhance your costume.
Part 5: Show Off Your Rosalie Hale Twilight Costume!
Now that you've created your Rosalie Hale costume, it's time to show it off at your next cosplay event or dress-up party. Take plenty of pictures and have fun showcasing your stunning outfit. With attention to detail and a little creativity, your Rosalie Hale costume is sure to be a hit.
Final Thoughts: Creating a Rosalie Hale costume is a fun and exciting project for any Twilight fan. By following this guide and paying attention to the details, you can create an outfit that captures Rosalie's unique style and beauty. So gather your shopping list and get started today!
Missing an Outfit Inspo? Submit your idea and we'll make it happen!
Monthly Newsletter
Subscribe and get your Halloween costume ideas from us each year.