Dress Up Like Raoul Duke from Fear and Loathing in Las Vegas
If you are looking for a good Raoul Duke costume for Halloween or a big cosplay event, here's the winning formula for creating the most exciting outfit of the party! Let's see how to dress up as Raoul Duke from Fear and Loathing in Las Vegas.
Costume Guide For COSPLAY & HALLOWEEN
Raoul Duke from Fear and Loathing in Las Vegas Costume Guide
Shopping List for Raoul Duke from Fear and Loathing in Las Vegas Costume & Outfit
Looking to channel the eccentric energy of Raoul Duke? Then you've come to the right place! In this article, we'll guide you through creating an unforgettable Raoul Duke costume that captures the essence of this iconic character. Whether you're a fan of Hunter S. Thompson's literary work or a movie enthusiast, the Raoul Duke costume is a fantastic choice for Halloween, themed parties, or simply embracing your inner wild side.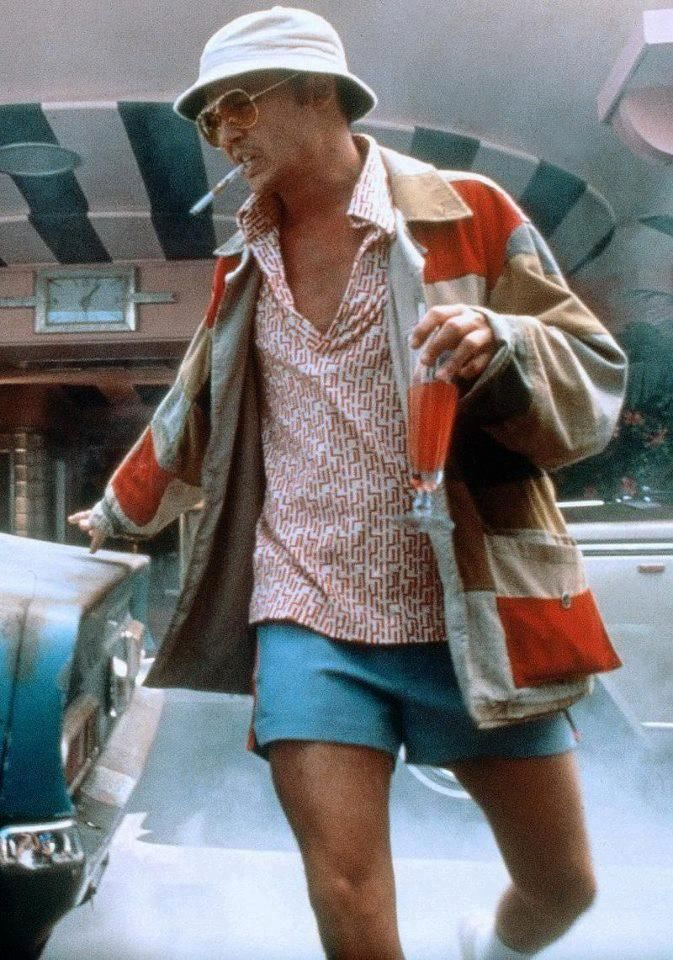 Short About Raoul Duke
Raoul Duke, the alter ego of the legendary gonzo journalist Hunter S. Thompson, burst onto the scene in the cult classic "Fear and Loathing in Las Vegas." Duke, played by Johnny Depp is a charismatic, audacious, and often drug-fueled character known for his unapologetic pursuit of freedom and adventure. With his signature wild hair, aviator sunglasses, and unique fashion sense, Duke has become an enduring symbol of counterculture and unconventional style.
Recreating Raoul Duke's Style
To truly embody Raoul Duke's unforgettable style, it's essential to pay attention to every detail. The key lies in capturing his disheveled appearance and mix of eccentric clothing items. A fantastic resource for understanding Duke's mannerisms and style is trailer video :
In this video, you'll gain valuable insights into Duke's mannerisms, speech patterns, and the overall vibe that make up his character.
How to Get the Raoul Duke Costume
To recreate Raoul Duke's distinctive look, you'll need the following items:
Colorblock Field Jacket: Look for a colorblock field jacket that incorporates vibrant shades like red, blue, and yellow. This jacket captures Duke's rebellious spirit and instantly adds flair to the ensemble.
Blue Shorts: Find a pair of casual blue shorts that hit above the knee. Duke's relaxed style is synonymous with comfortable and effortless clothing choices.
Converse Sneakers: Opt for a pair of classic Converse sneakers in a neutral color. They're versatile, comfortable, and perfectly complement Duke's laid-back style.
The Accessories That Complete Raoul Duke's Look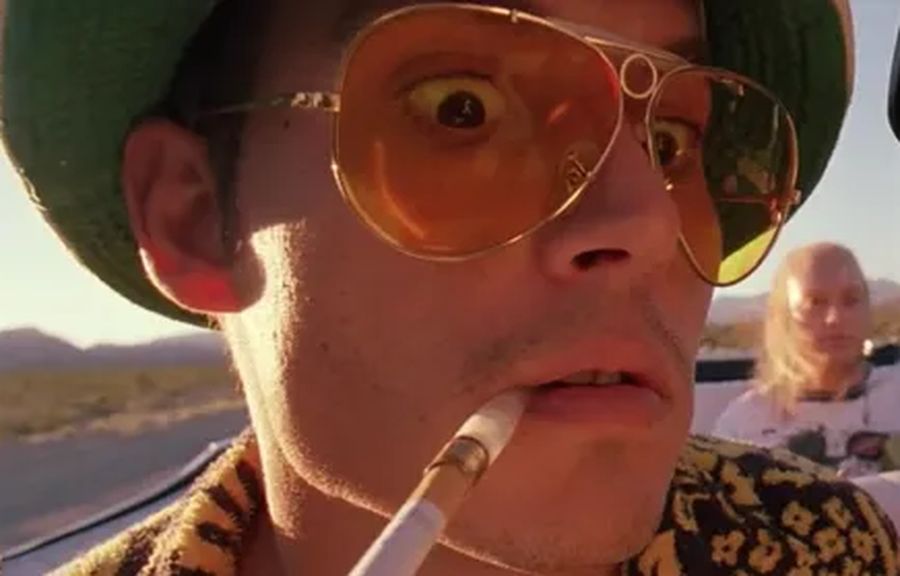 Raoul Duke's unforgettable style goes beyond his clothing choices. To truly capture the essence of this iconic character, it's essential to pay attention to the accessories that complete his ensemble. Here are the key accessories to consider:
Dark Brown Leather Studded Bracelet: Duke sports a dark brown leather studded bracelet on his right wrist, adding a touch of edginess to his overall look. You can find replicas of this bracelet to complement your costume.
Off-White Canvas Bucket Hat: Duke completes his outfit with an off-white bucket hat. This classic accessory not only adds a practical element by protecting him from the sun but also contributes to his unique appearance. Look for a bucket hat with a green canvas under the brim to achieve an accurate representation.
Ray-Ban Aviator Sunglasses: Duke's gold-framed aviator sunglasses with yellow-tinted lenses are an iconic part of his look. While the exact model may be challenging to find, there are alternative options available that feature the yellow-tinted lenses and the characteristic sweat bar. These sunglasses perfectly embody Duke's rebellious and visionary spirit.
Cigarettes: While smoking is discouraged for health reasons, replicating Duke's cigarette habit with a non-functional prop can contribute to the authenticity of the costume. Remember, it's crucial to prioritize your health and the well-being of those around you.
Alsta Nautoscaph Dive Watch: Duke's stainless steel dive watch with a black dial and black bezel adds a touch of ruggedness to his attire. While finding the exact watch may be difficult, you can explore vintage or modern dive watch options to find a suitable alternative that captures the essence of Duke's timepiece.
Remember, paying attention to these accessories will enhance the authenticity of your Raoul Duke costume and ensure you stand out as the embodiment of this fearless character.
Conclusion
In conclusion, stepping into the shoes of Raoul Duke is an exhilarating experience that allows you to embrace his unapologetic individuality. By carefully assembling the yellow-tinted sunglasses, colorblock field jacket, blue shorts, white bucket hat, Converse sneakers, and incorporating a prop cigarette, you'll transform into this iconic character and turn heads at any event.
If you're seeking another intriguing costume option, we recommend exploring the world of cinema with a costume inspired by Tyler Durden from "Fight Club." Like Raoul Duke, Tyler Durden is a complex character with a distinct style that's sure to make a statement. Discover the rebellious allure of Tyler Durden's wardrobe and demeanor, and prepare to captivate those around you.
Missing an Outfit Inspo? Submit your idea and we'll make it happen!
Monthly Newsletter
Subscribe and get your Halloween costume ideas from us each year.