Dress Up Like Tyler Durden from Fight Club
If you are looking for a good Tyler Durden costume for Halloween or a big cosplay event, here's the winning formula for creating the most exciting outfit of the party! Let's see how to dress up as Tyler Durden from Fight Club.
Outfit Guide For COSPLAY & HALLOWEEN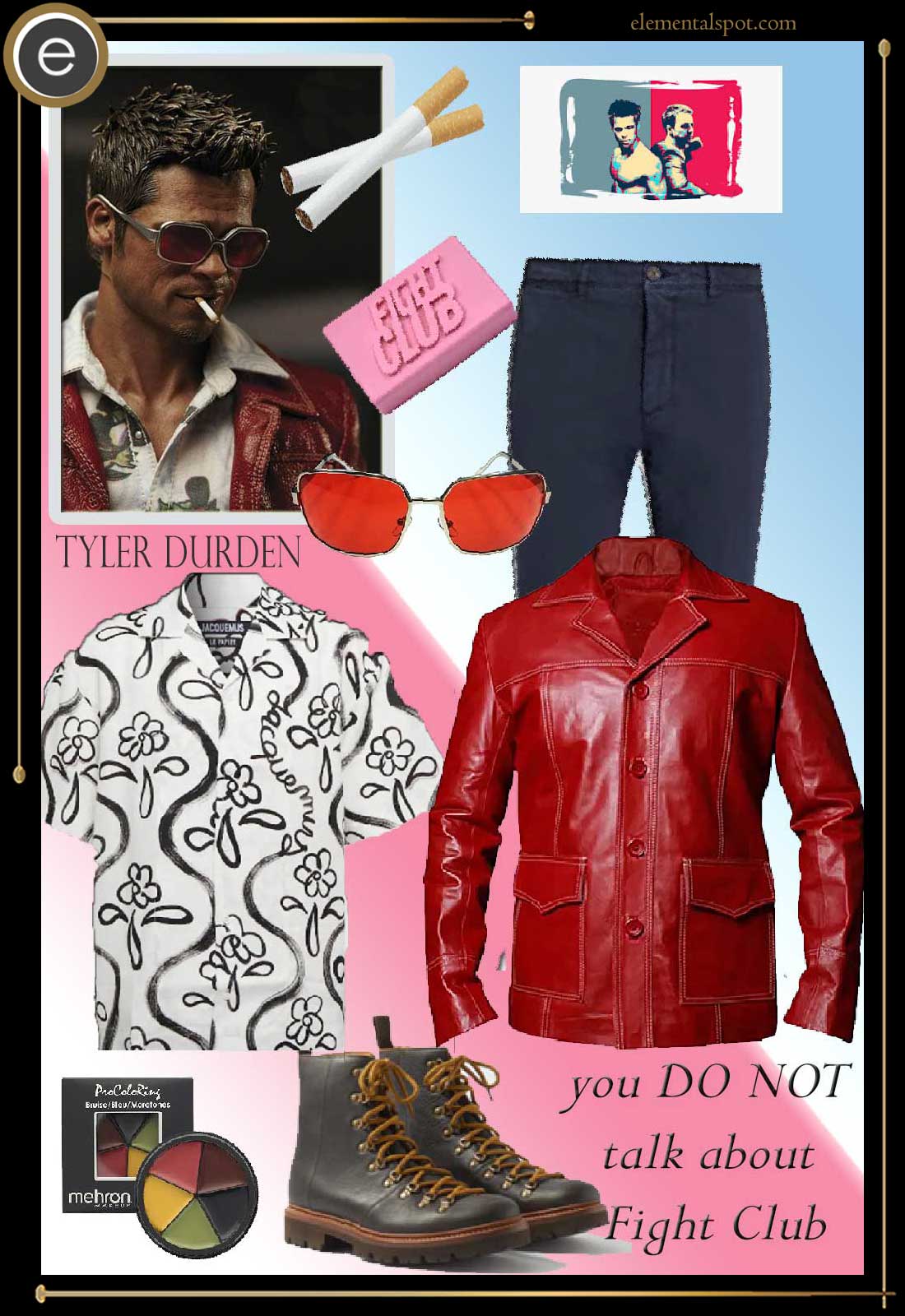 Tyler Durden from Fight Club Outfit Guide
Shopping List for Tyler Durden from Fight Club Costume & Outfit
Tyler Durden is everyone's favorite Fight Club character. The iconic figure played by Brad Pitt has numerous famous one-liners and a signature look that has gained him a cult following. A Tyler Durden costume is a very unique and original choice for Halloween!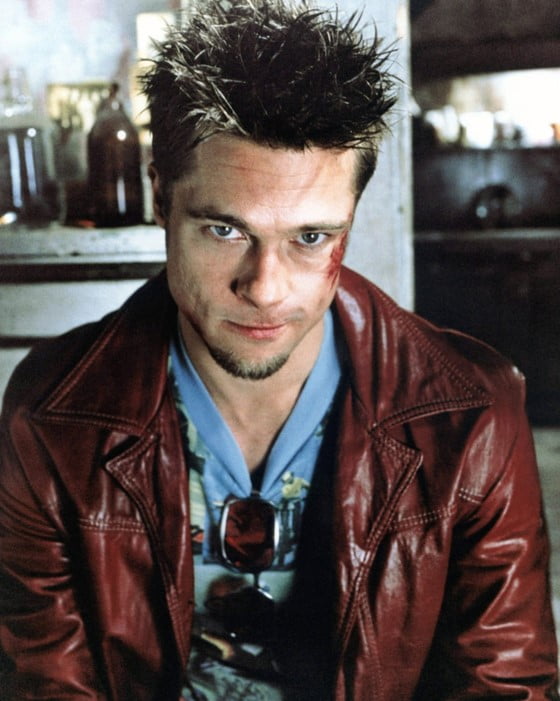 Who is Tyler Durden?
Tyler Durden is the main antagonist in Chuck Palahniuk's novel Fight Club and its eponymous 1999 film adaptation. Played by Brad Pitt in the movie, he is the Narrator's split personality and was created by the Narrator's insomniac madness and frustration. He is the manifestation of the totally free person the Narrator wishes to be. Tyler is a mix of extremes: he is hot, confident, strong, brave, violent, impulsive, and charming. We slowly discover that he's just a little unhinged, and ready to fall apart.
Costume designer Michael Kaplan created an eclectic wardrobe to showcase Tyler Durden's complex personality. His clothes were mostly all vintage pieces that were sourced in thrift shops all over California by Michael Kaplan.
"I knew he had no money," says Kaplan. "So I made him this mad-cap character who dressed out of thrift shops, but with a very discerning eye."

Kaplan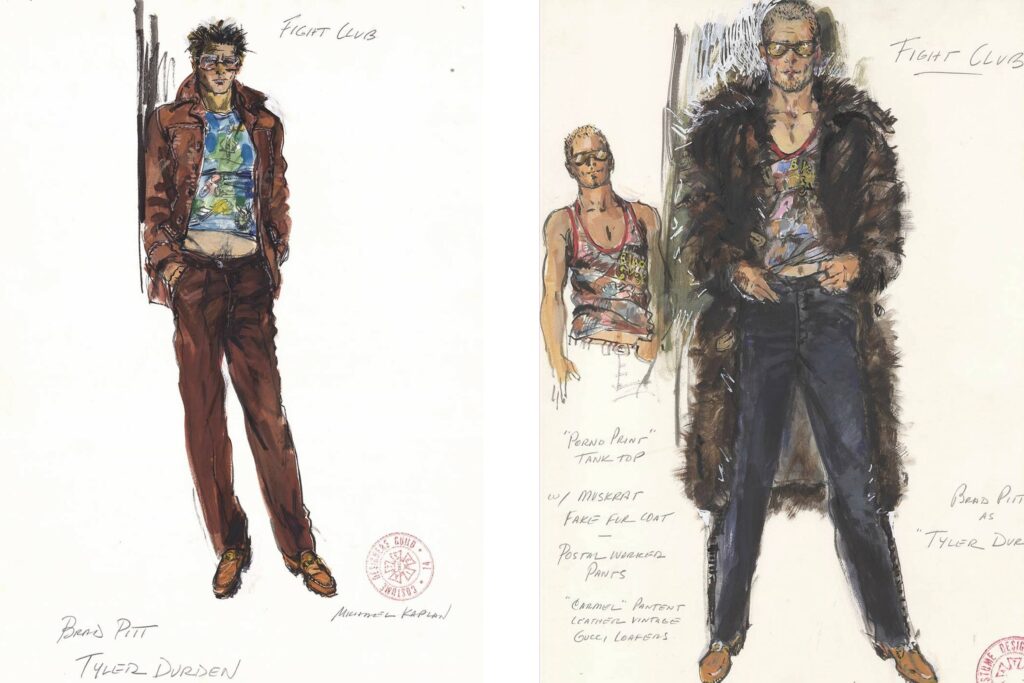 The Outfits of Fight Club: A Closer Look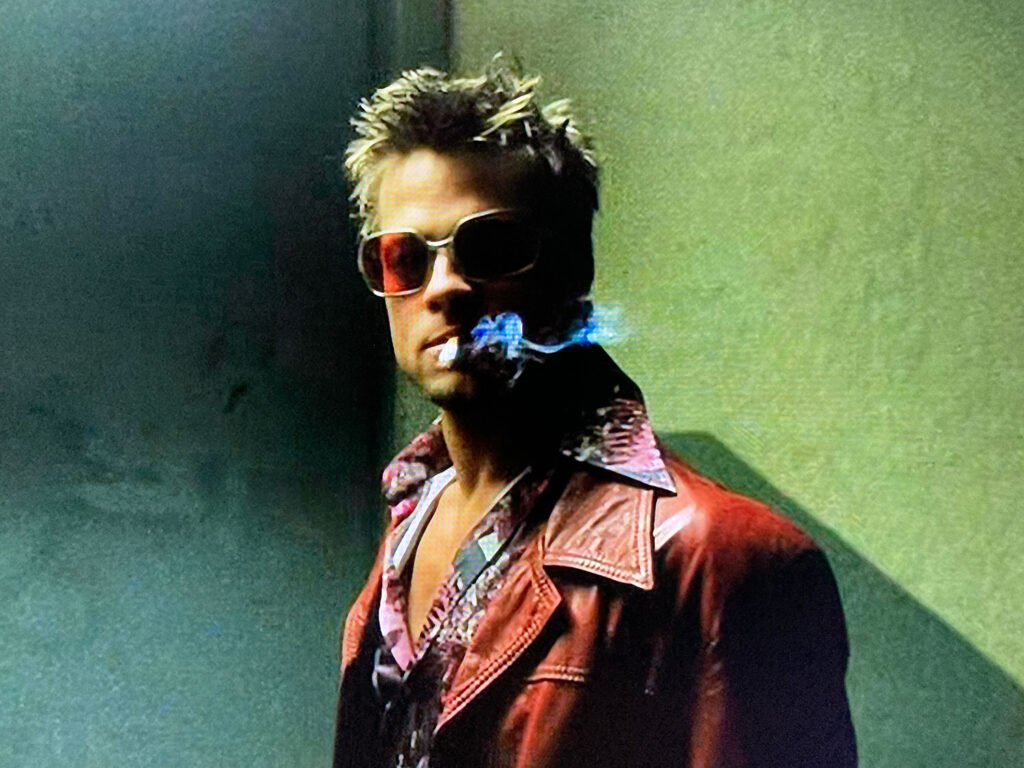 Directed by David Fincher and based on the book by Chuck Palahniuk, Fight Club starring Brad Pitt and Edward Norton, is a cult classic known for its gritty and raw portrayal of masculinity, consumerism, and mental health. One aspect of the film that stands out is the costumes, designed by Michael Kaplan, whose filmography includes Mission Impossible Ghost Protocol, The Game, and Bladerunner.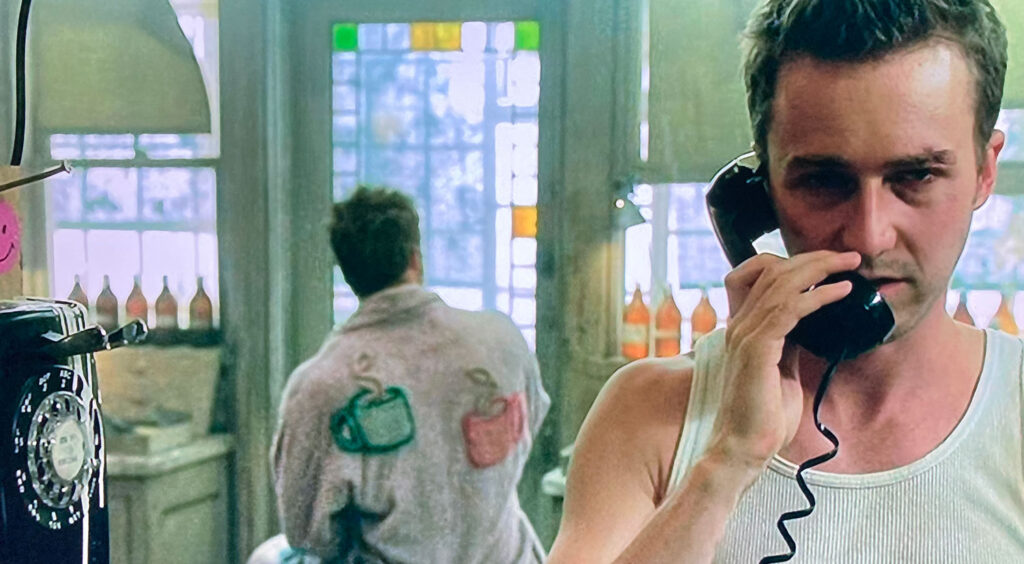 Tyler Durden's look is a key element of the film, representing his character's rebellion against societal norms and consumerism. His wardrobe is a mix of vintage and custom-made pieces, many of which were sourced from thrift shops all over California by Kaplan. The vintage pieces are highly rare and highly sought after, with some being one-off pieces. If extras were needed, duplicates were made.
So How to recreate this Tyler Durden look?
To embody everyone's favorite nihilistic character, prepare for wild patterns and crazy colors
Put on a Hawaiian shirt, blue jeans, a good pair of boots and Tyler's iconic red leather jacket.
For this costume, accessories are essential. Invest in a pair of red sunglasses, dangle a cigarette from your fingers, and carry around a little pink Fight Club soap prop to really nail this character's look.
Of course, no Tyler Durden costume would be complete without this erratic character's bruises on full display. We might not be able to talk about Fight Club, but we can still join it! To create some realistic bruising, use a specific wound makeup palette with red, yellow, blue, purple, and green colors.
Using a ripped makeup sponge, apply the red and purple colors unevenly. You can also put some alcohol solution on your sponge and dab it in the middle of the wound to give it a more realistic look. Another bruise technique is to put some yellow color and then apply some red on top of it. Just play around with color combination and cover your body in Fight Club bruises for this hyper realistic Tyler Durden costume!
Missing an Outfit Inspo? Submit your idea and we'll make it happen!
Monthly Newsletter
Subscribe and get your Halloween costume ideas from us each year.