Dress Up Like Pyro from Team Fortress 2
If you are looking for a good Pyro costume for Halloween or a big cosplay event, here's the winning formula for creating the most exciting outfit of the party! Let's see how to dress up as Pyro from Team Fortress 2.
Costume Guide For COSPLAY & HALLOWEEN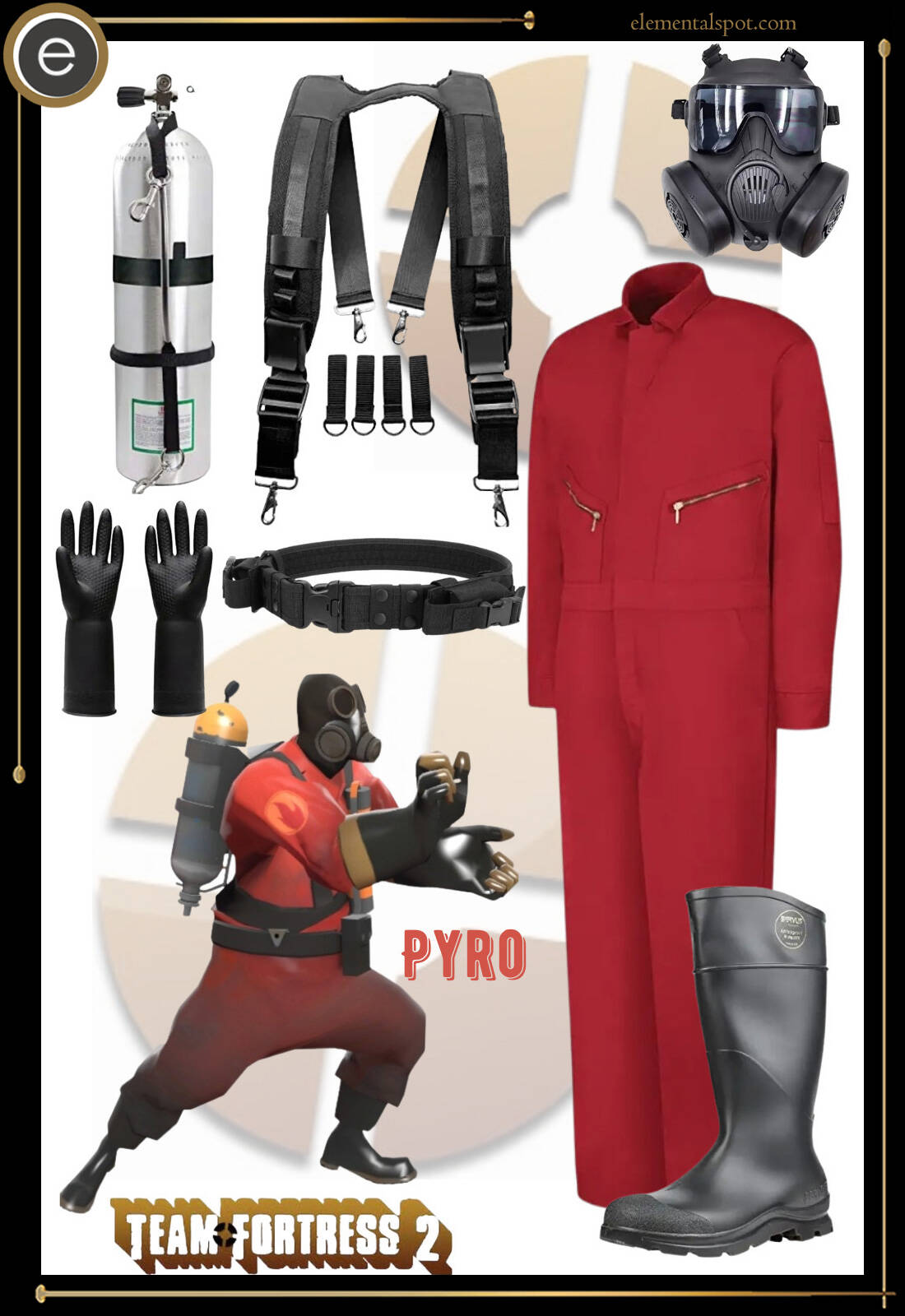 Get!
Get!
Get!
Get!
Get!
Get!
Get!
Pyro from Team Fortress 2 Costume Guide
Shopping List for Pyro from Team Fortress 2 Costume & Outfit
It's time to burn the house down.

Team Fortress 2 was one of the biggest games in 2007 that grew far beyond what anyone would have expected today. From the gameplay to the characters, there were simply too many elements that caught the attention of the masses. Pyro, a most unusual personality, definitely stands out from the crowd but in order to put together this costume it's important to know how it all started.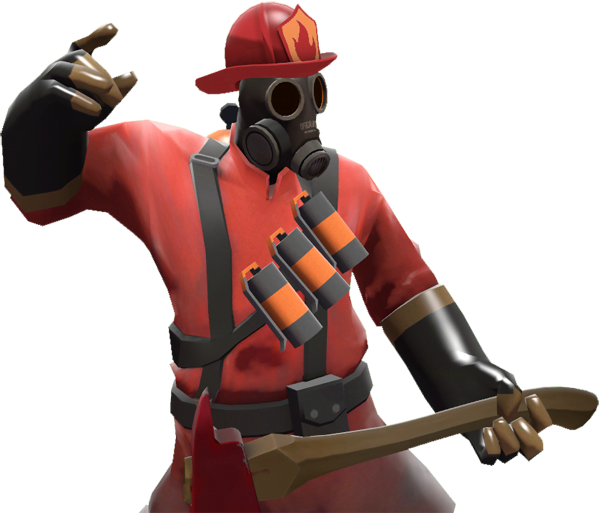 Ready to learn about the origins of Pyro?
Before we move on to the costume tutorial, we wanted to learn more about Pyro, right?
To be completely honest, there isn't a lot that's known about Pyro, and what we do know is still mostly just speculation from the fans and what little Valve is given in small increments of information.
No one's entirely certain where Pyro came from but in the Meet the Pyro video, they're shown to be delusional, often believing themselves to be in a fantasy world called Pyroland. In this magical land that they've convinced themselves is real, they see enemies as small, round, flying babies, and killing them is nothing more than playing with them, in Pyro's eyes.
Who is under the Pyro's "Optical Mask"?
On Pyro's mask, it says "Optical Mask", which may be the result of the illusions that they're destined to see so often.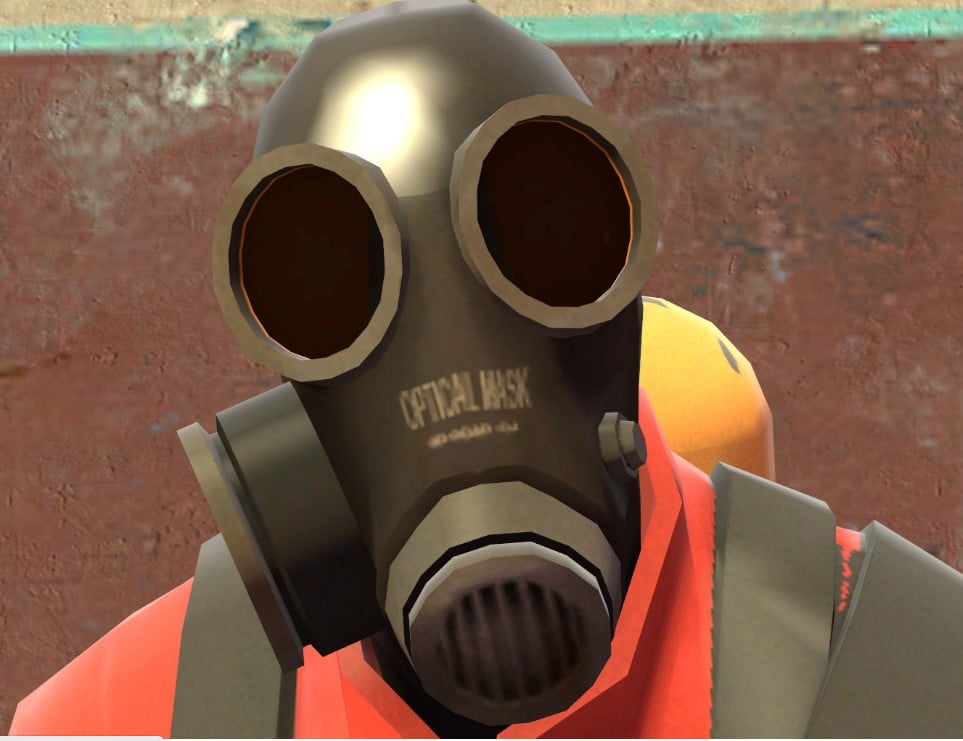 In 2008, Valve danced around the Pyro's gender, possibly hinting that they could be female or not even human. There are even lines in the game that push this point along, for instance, the Spy's line "When Pyro hears about this, she'll be inconsolable." Which was later changed to be "Pyro's going to be inconsolable now."
No one knows why the line was changed other than to add to the speculation and get fans talking about the mysteries hiding beneath that mask but to this day, nothing has been confirmed or denied.
So how do you replicate this interesting mystery? Read below our Pyro costume guide.
How to create TF2 Pyro's costume etc?
TF2 Pyro Homemade Cosplay Video:
Start with a pair of red coveralls with a few pockets.
Then, add some black boots that stop at around knee height.
Hope you aren't afraid to lift or carry anything because you'll need some black, tool belt suspenders and a black tool belt to wrap around your shoulders and waist respectfully.
Hook up a diver tank to the back of that and slip on a gas mask.
Finally, add some black gloves and you've officially become the Pyro!
It's thanks to Valve that we have this simple, yet mysterious character design and now you're ready to frolic in Pyroland as Pyro!
Missing an Outfit Inspo? Submit your idea and we'll make it happen!
Monthly Newsletter
Subscribe and get your Halloween costume ideas from us each year.