Dress Up Like Purple Man from Five Nights at Freddie's
If you are looking for a good Purple Man costume for Halloween or a big cosplay event, here's the winning formula for creating the most exciting outfit of the party! Let's see how to dress up as Purple Man from Five Nights at Freddie's.
Costume Guide For COSPLAY & HALLOWEEN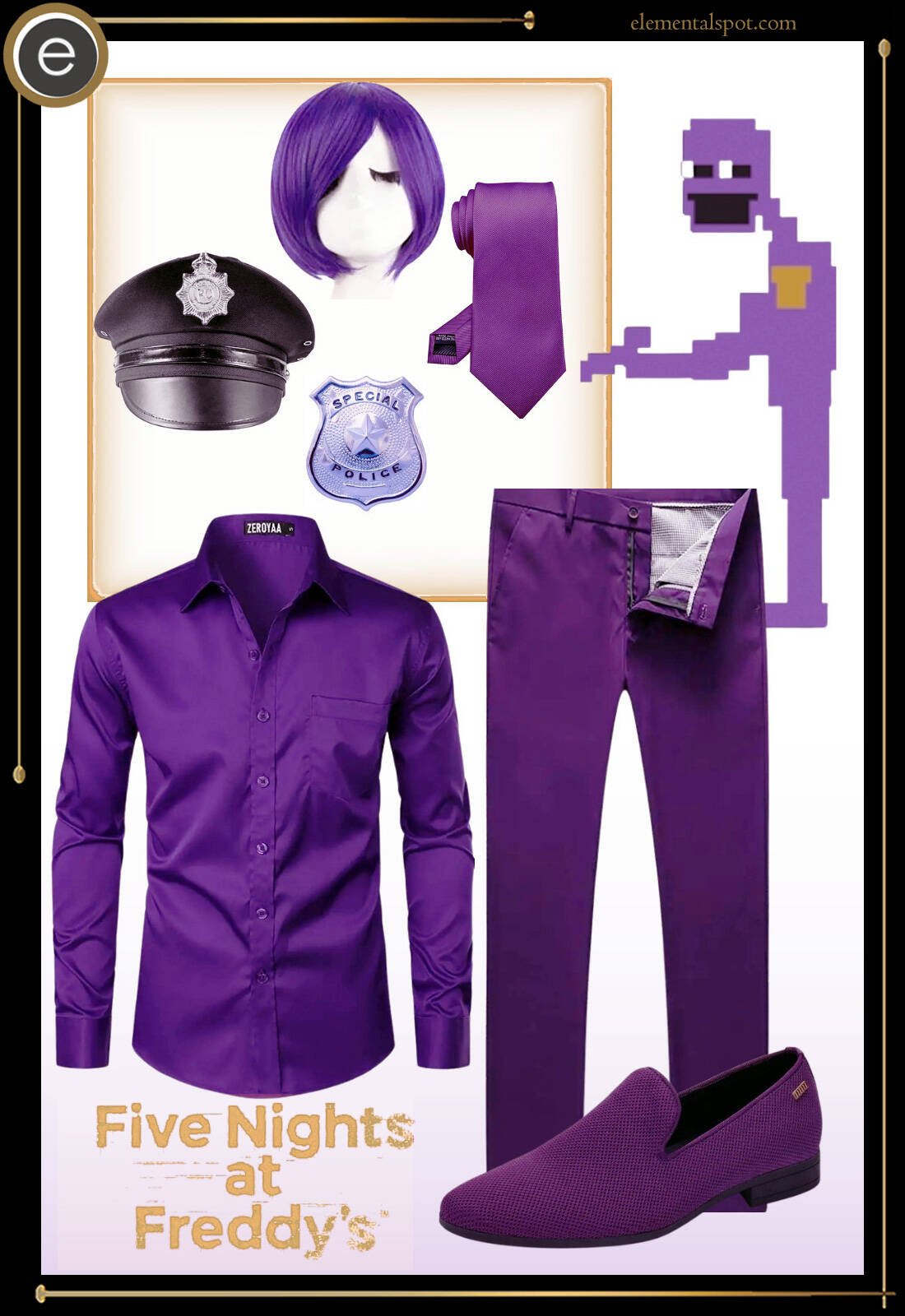 Purple Man from Five Nights at Freddie's Costume Guide
Shopping List for Purple Man from Five Nights at Freddie's Costume & Outfit
The Purple Guy, better known as William Afton, is someone that took the world of Five Nights at Freddy's theorists by storm. For years, people have been obsessed with the history and the background of the mysterious voice on the phones and later, the purple man represented in the mini-games later deemed "purple guy". This cosplay is sure to stir up rumors!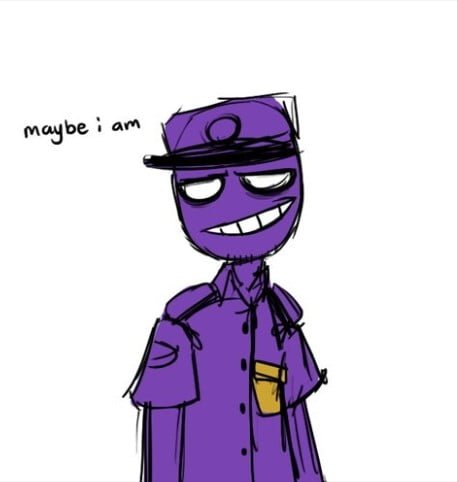 Get to know Purple Guy before making the costume
William was originally a businessman, entrepreneur, and robotics engineer that would later co-found Fazbear Entertainment Inc. with Henry Emily. Each of the men was married with children and decided to work together in order to open establishments geared towards children. The first location that they opened together was Fredbear's Family Diner and their second in 1983, was Freddy Fazbear's Pizza. For reasons that still stump theorists today, William murdered Henry's daughter Charlotte and William's oldest son, Michael, accidentally killed his younger brother over an awful prank. This made the first location, Fredbear's Family Diner close and ultimately made William turn on his son.
In 1985, William killed five children dressed as Spring Bonnie but was caught on camera and arrested. However, due to the lack of discovery of the bodies, he was later released. The spirits of these murdered children would later possess the animatronics known as Freddy Fazbear, Bonnie, Chica, Foxy, and Golden Freddy, whom we're introduced to in the first game. The spirits would seek vengeance against their murderer but unfortunately became confused in their naive state as children and this led to them attacking any adult in the Pizzeria after dark.
William later opens his own private restaurant called Circus Baby's Pizza World after Freddy Fazbear's Pizza closes due to health concerns and makes a whole new set of animatronics known as the Funtime animatronics but with a twist. These animatronics were made with the intent to kill children that wandered too close, including his own daughter, who ultimately met her fate and later became and possessed the animatronic Circus Baby. It was from this moment forward that William continued his violent spree of killings for some time.
How to get the Purple Guy's Look
Now as the name entails, this costume is about a whole lot of purple.
So start with a pair of purple dress pants and a purple button-up shirt with longer sleeves.
A plain, purple tie and purple loafers complete the outfit and by the end of this, you just might be sick of the color for a while.
Add a purple or gold police badge and a purple police hat to match over a short-styled purple wig.
That's really all you need to make a scare in this notable Purple Guy cosplay, which was made by Scott Cawthon!
Explore More FNAF Cosplays
If you're a fan of the Five Nights at Freddy's universe, there are other captivating characters you can bring to life through cosplay. Check out these additional costume tutorials:
Unleash your creativity and immerse yourself further into the eerie world of Five Nights at Freddy's with these captivating costume ideas.
Missing an Outfit Inspo? Submit your idea and we'll make it happen!
Monthly Newsletter
Subscribe and get your Halloween costume ideas from us each year.