Dress Up Like Pennywise from IT2
If you are looking for a good Pennywise costume for Halloween or a big cosplay event, here's the winning formula for creating the most exciting outfit of the party! Let's see how to dress up as Pennywise from IT2.
Costume Guide For COSPLAY & HALLOWEEN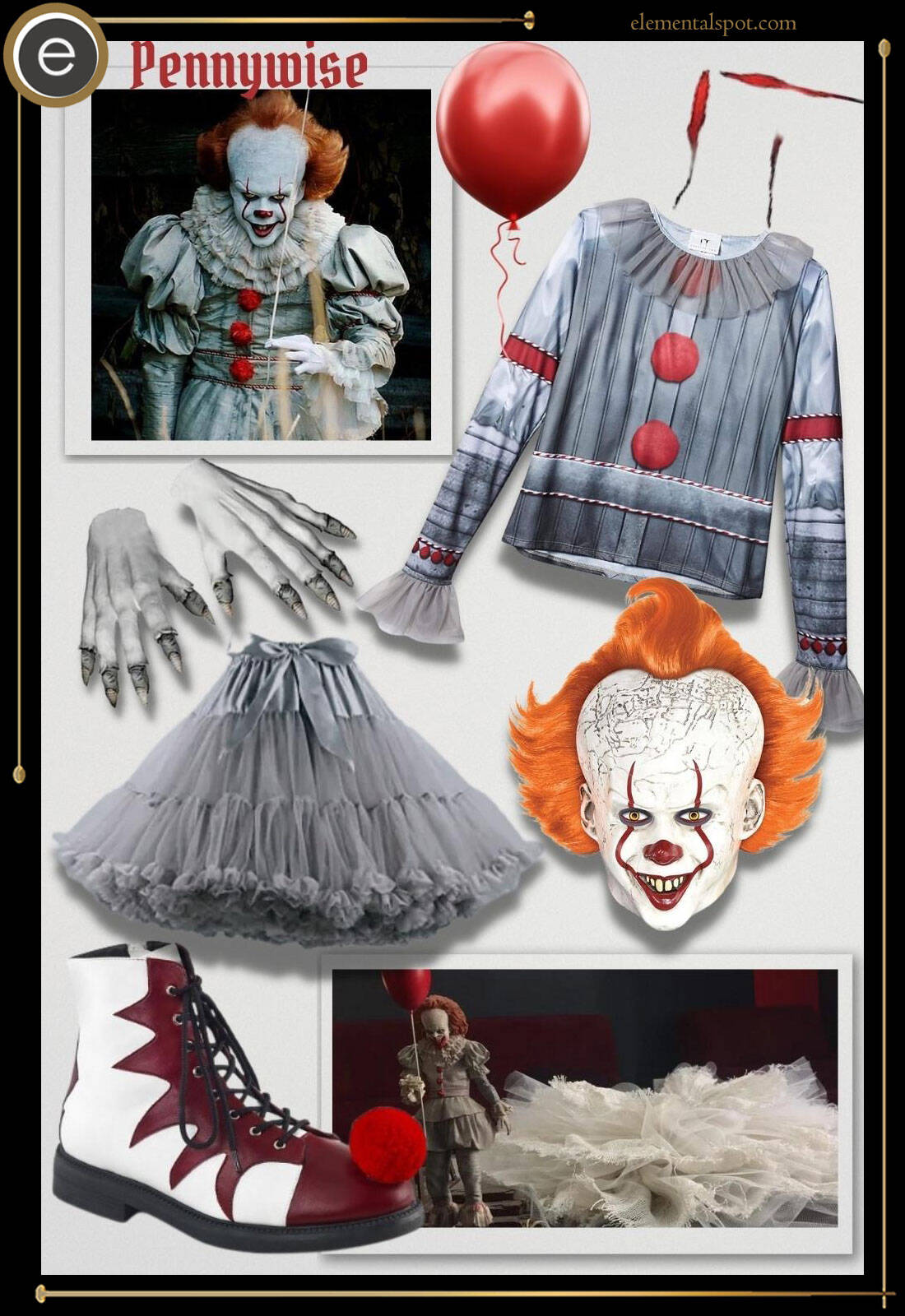 Pennywise from IT2 Costume Guide
Shopping List for Pennywise from IT2 Costume & Outfit
Pennywise from It Chapter Two Costume Design
Do you think you are brave enough to wear the iconic costume of Pennywise from It Chapter Two? This DIY costume guide will help you create the look of Stephen King's Pennywise The Dancing Clown for your next cosplay event, dress-up party, or Halloween. The horror films, IT (2017), and IT Chapter Two (2019), are film adaptations of the 1986 Stephen King novel, IT, featuring an ancient evil entity who takes on the form of Pennywise The Dancing Clown and preys on children's deepest fears.  In the film, IT Chapter Two, costume designer, Luis Sequeria and makeup designer, Tom Woodruff Jr create an even more horrifying monster than the previous version.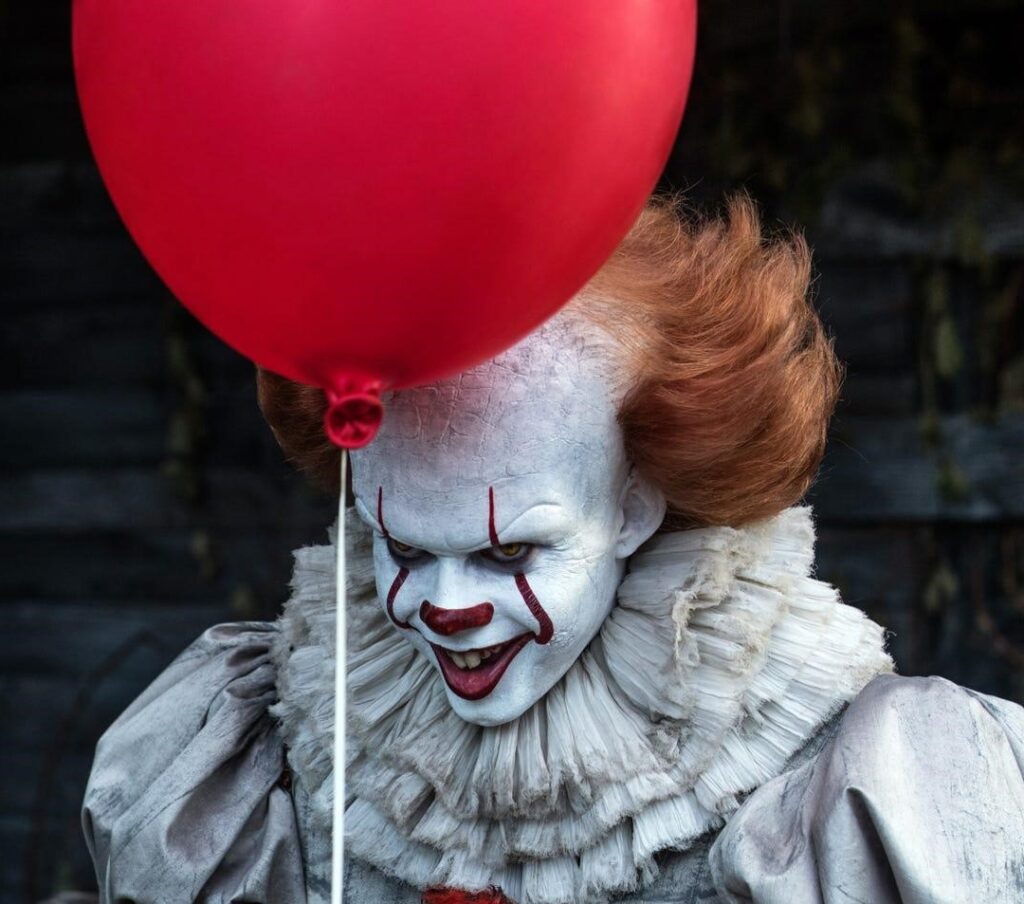 Twenty seven years after Pennywise is defeated by a group of childhood friends, the Losers Club, he returns to Derry, Maine to terrorize the town once more. The now adult friends, who have all gone in separate directions in life, have reunited to take another stand against a more powerful Pennywise who forces them to face their innermost fears and relive the terror from years before. 
How to create the evil Pennywise's look for a costume that's a horror in itself
The Pennywise costume can be recreated by adding red craft pom poms to a Victorian style gray or silver blouse that has puffy sleeves and lots of ruffles then adding a layered white clown collar that looks dingy and ragged or you can find a ready made Pennywise costume shirt if you prefer. Then find a pair of ruffle trim pants to match.
For a female version of the costume just substitute a tulle tutu or layered ruffle skirt for the pants. Add a pair of evil clown shoes and white gloves to finish the outfit portion of the costume. To achieve that scary face you can buy a great Pennywise full face mask or you can buy an orange wig, some red, white and black face makeup, and a set of razor sharp costume teeth and create the popular clown face yourself. Don't forget the red balloon.
You're now the monster seen in deepest fears and the evil embodiment of Pennywise from IT Chapter Two for a costume party, cosplay event or some evil Halloween thrills. 
Read also: Dress Up Like Pennywise from IT
Monthly Newsletter
Subscribe and get your Halloween costume ideas from us each year.