Dress Up Like Old School Dwayne
If you are looking for a good Old School Dwayne costume for Halloween or a big cosplay event, here's the winning formula for creating the most exciting outfit of the party! Let's see how to dress up as Old School Dwayne from .
Outfit Guide For COSPLAY & HALLOWEEN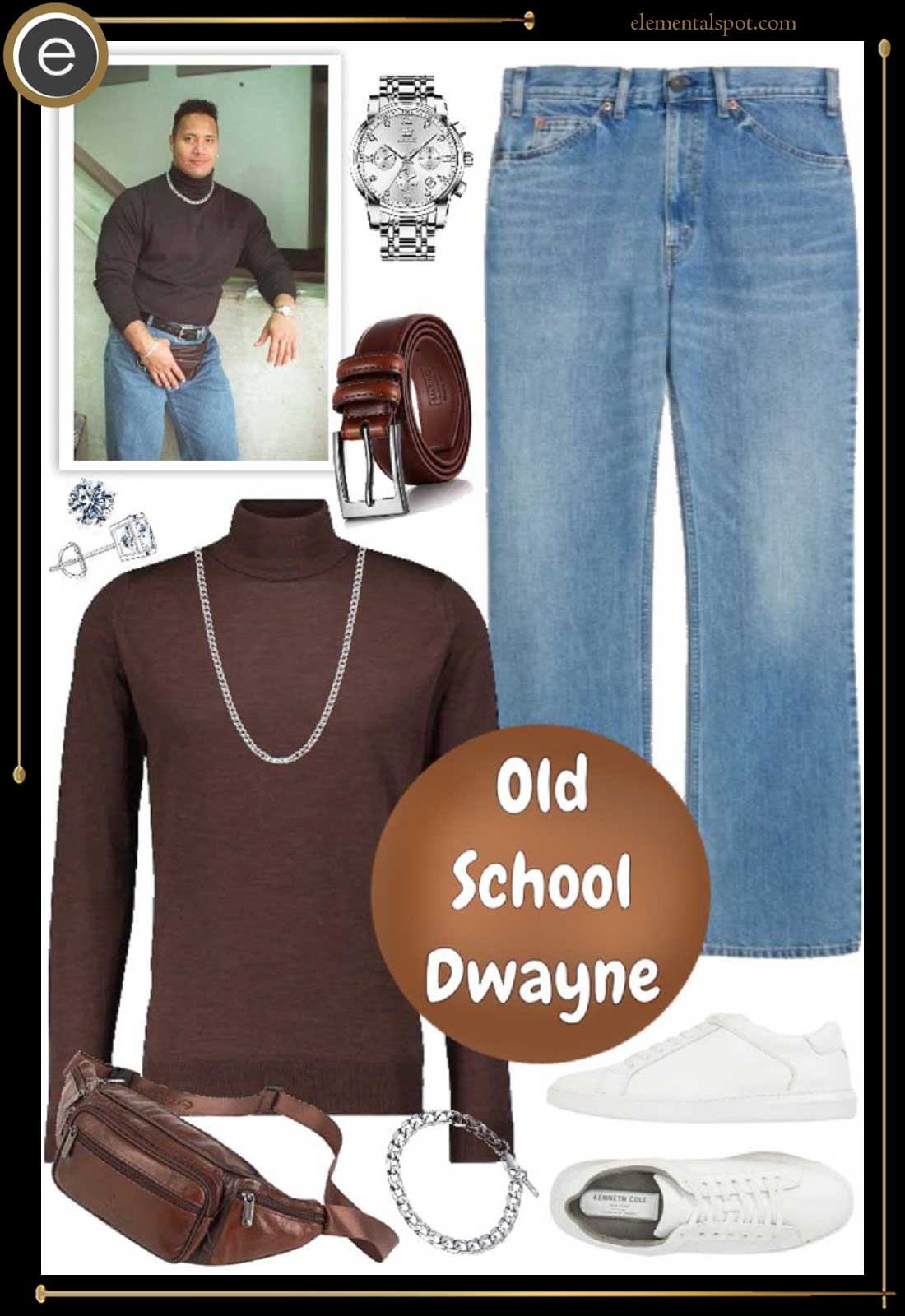 Old School Dwayne from Outfit Guide
Shopping List for Old School Dwayne from Costume & Outfit
Most of our greatest dress-up ideas and costumes have come to us from the world of film and television, but now and again a gem of a look finds its way into the halloween wardrobes of the masses with one innocent, if questionable, celebrity photograph. None more iconic than The Rock, and his now very famous look from that 1996 photograph. So why not create your own Old School Dwayne Johnson costume for your next dress-up event.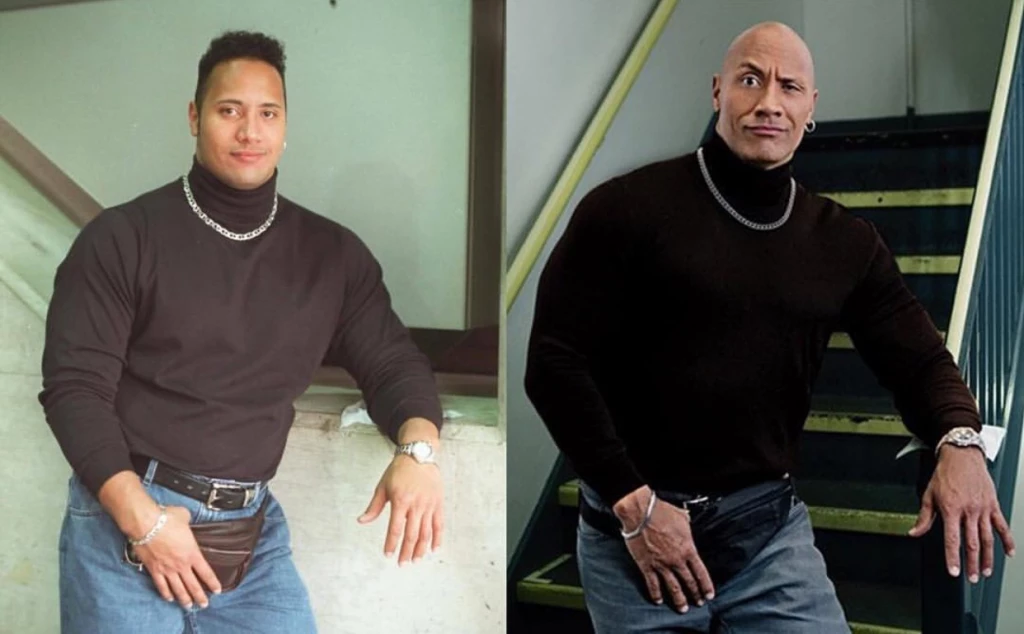 Dwayne Johnson, better known as WWE Wrestling royalty The Rock, has forged a successful career as an actor, producer and businessman outside the ring. But even he would admit, that 1996 photograph that went viral a few years back, probably gets him just as much attention as any of his other work. Even though the now famous photograph wasn't at the time intended to be a joke or a parody, as Johnson explained to People. 
Get the Old School Dwayne Look
It isn't hard to imagine how to start your old School Dwayne Johnson costume, all you need is that turtleneck sweater. You could go for black or brown, the original was black, but as the accessories are brown you could keep the look matching and go for one in a dark brown. Tuck your turtleneck into a pair of light blue straight leg denim jeans and add a pair of white lace up sneakers.
The accessories are just as important to this look, so make sure to get yourself a brown leather belt to add to your jeans. Sticking with the leather accessories, go for a brown leather fanny pack around your waist to really help recreate that iconic photograph. Styling wise, take the advice of the icon himself and tuck your thumb in;
Don't Forget the Bling
Your Old School Dwayne Johnson costume is going to need quite a lot of bling to really recreate the look. Start on one wrist with a large silver watch, while on the other wrist you want to add a chunky silver chain bracelet. Don't stop there though, if you have your ears pierced pop a large diamond stud earring in one ear. Then to finish off the look, it's time for a chunky silver chain necklace, make sure to wear it on the outside of your turtleneck though so that it's on full show.
Lastly don't forget your tissue for placing under your arm to protect your 'expensive' turtleneck from getting dirty. Find the nearest low wall, pop down your tissue and give your best arm leaning pose and smoldering look. Nobody who sees you will be able to resist pointing out your Old School Dwayne Johnson costume to their friends and other party goers. 
Check out our article on Red Notice outfits to discoverr Ryan Reynolds outfits, including Dwayne Johnson's stylish ensembles in the action-packed film.
Missing an Outfit Inspo? Submit your idea and we'll make it happen!
Monthly Newsletter
Subscribe and get your Halloween costume ideas from us each year.