Dress Up Like Michael Kelso from That 70s Show
If you are looking for a good Michael Kelso costume for Halloween or a big cosplay event, here's the winning formula for creating the most exciting outfit of the party! Let's see how to dress up as Michael Kelso from That 70s Show.
Costume Guide For COSPLAY & HALLOWEEN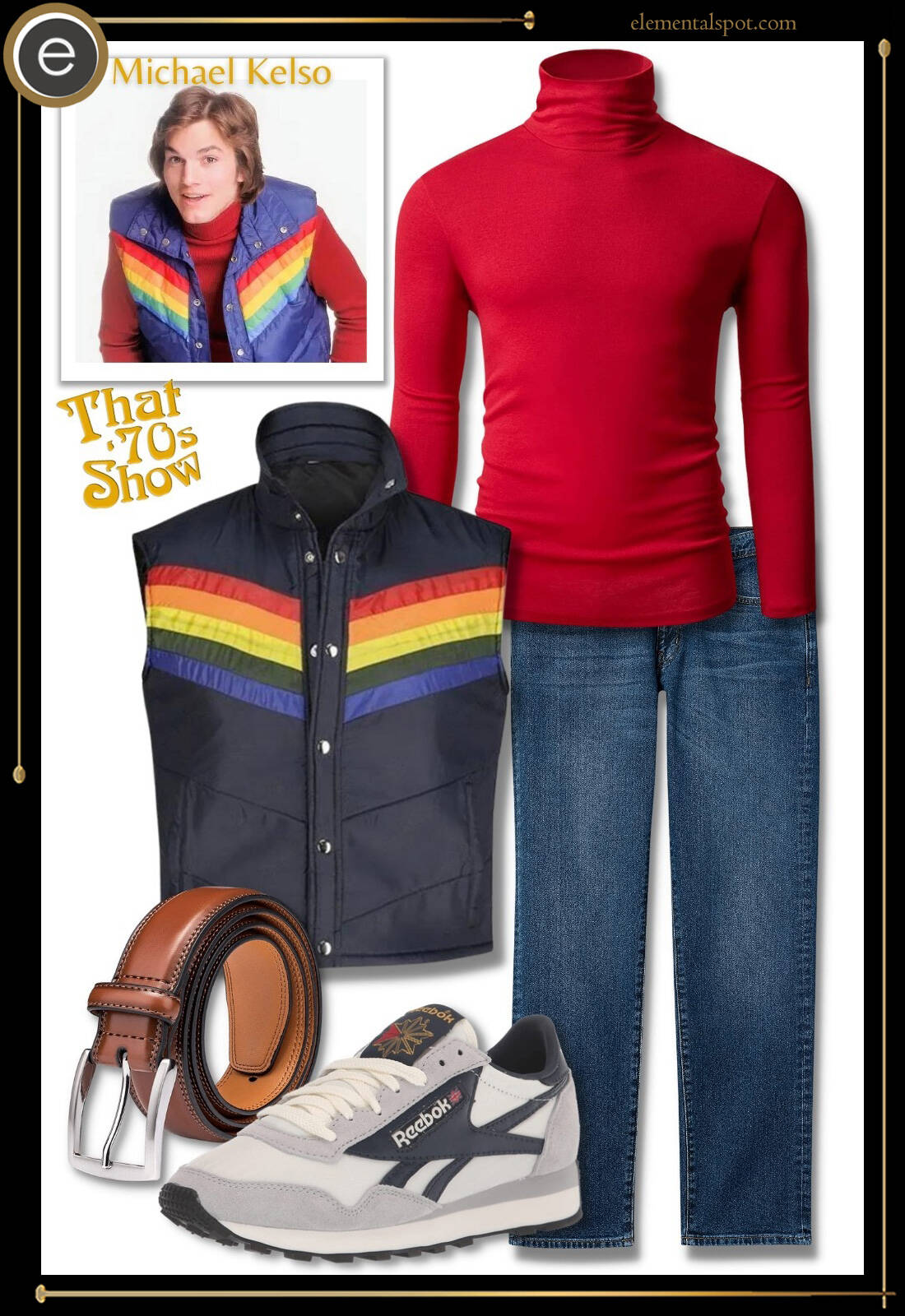 Michael Kelso from That 70s Show Costume Guide
Shopping List for Michael Kelso from That 70s Show Costume & Outfit
Dress up like Michael Kelso!
Michael Kelso is the pretty boy from That '70s Show. Played by Ashton Kutcher, this funny character is a great pick for a cosplay or Halloween costume. Here's how to create the perfect Michael Kelso costume!
Who is Michael Kelso?
Michael Kelso is a fictional character from the FOX series That '70s Show. He is played by Ashton Kutcher. Michael is Jackie's boyfriend during the first three seasons, but he breaks up with her after she asks him to marry her. He decides to run away with Donna, who had been dumped and rejected by Michael's brother.
This tall and lanky character is known to be quite dim-witted and sensitive. A womanizer, he has commitment issues and struggles with infidelity in his relationships with women.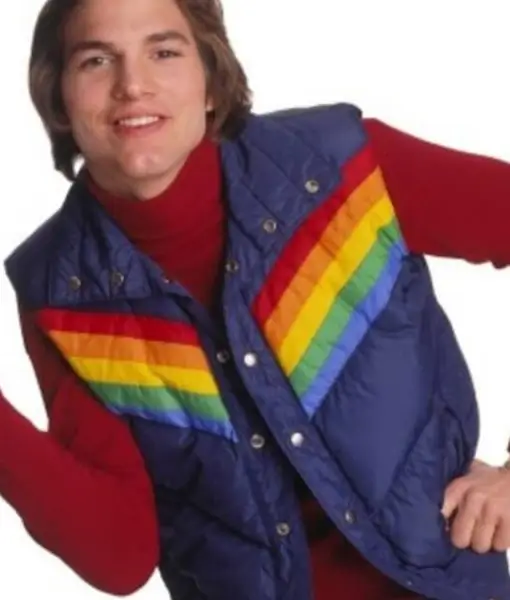 Michael mostly wears sporty outfits on That '70s Show, highlighting his fit body. The show's costume designer, Melina Root,
"put together the looks for the show by scouring high school yearbooks in Wisconsin (where the show takes place) to find the perfect fashions of yesteryear. They were able to buy 19 racks of clothes from a warehouse sale at Sony. By the third season, they had an entire warehouse of vintage clothing, and Root made sure that they could recreate any '70s look. "I've been buying up a lot of vintage fabric, so whatever we don't have in stock or we can't find, we can manufacture," Root said at the time."

Melina Root, Costume designer
Michael Kelso costume and accessories
To dress like Michael Kelso, put on a pair of jeans and a red turtleneck, as well as a brown leather belt. Add on the character's iconic rainbow puffer vest, and of course, a pair of vintage rebook sneakers. This great costume is so easy to put together!
The final touch is Michael's hair. To create a perfectly realistic costume, buy a baldcap, and carefully apply it over your hair. Once it covers all your hair, put on a wig with short brown hair, cut in the same style as Ashton Kutcher in the show. This will help you fully become this handsome and loveable character!
With this stylish retro look, and realistic wig, we're sure that everyone will immediately recognize your Michael Kelso costume! Now you just have to go around the room yelling "Burn!" every few minutes. 
Explore more iconic outfits from That '70s Show and dive into the nostalgic fashion of the era with our guide on That '70s Show outfits.
Missing an Outfit Inspo? Submit your idea and we'll make it happen!
Monthly Newsletter
Subscribe and get your Halloween costume ideas from us each year.