Dress Up Like Marty Mcfly from Back To The Future
If you are looking for a good Marty Mcfly costume for Halloween or a big cosplay event, here's the winning formula for creating the most exciting outfit of the party! Let's see how to dress up as Marty Mcfly from Back To The Future.
Outfit Guide For COSPLAY & HALLOWEEN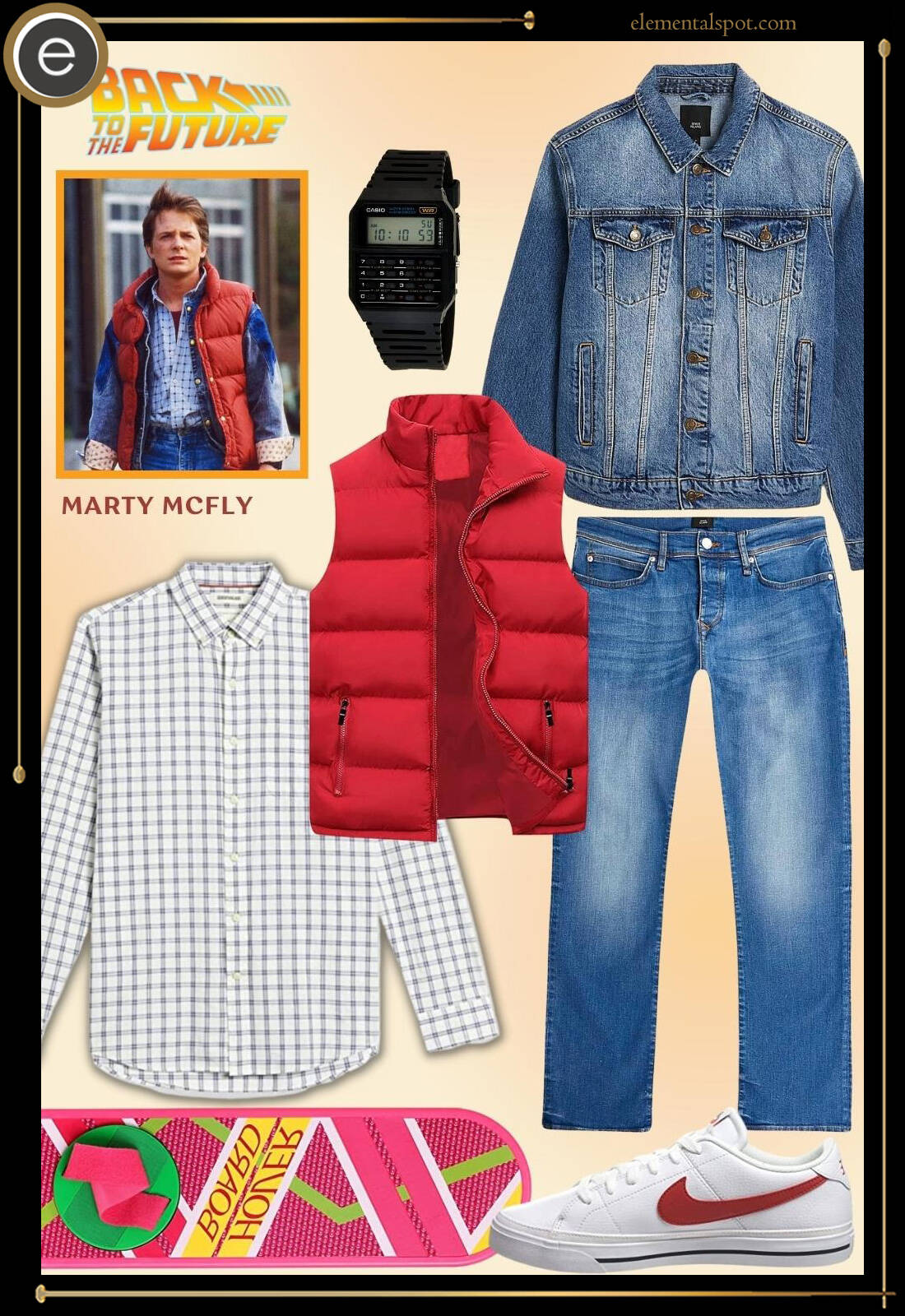 Marty Mcfly from Back To The Future Outfit Guide
Shopping List for Marty Mcfly from Back To The Future Costume & Outfit
As one of the greatest science-fiction movies, if not just one of the greatest movies of all time, is there any better inspiration for your next dress-up or cosplay costume than 1985's Back to the Future. Between eccentric scientists, unhappy parents and school bullies there are no shortage of classic characters you could use as your muse. But forget about them, and follow our guide to create the perfect Marty McFly costume, and you too can transform into the time-traveling high school student and aspiring musician.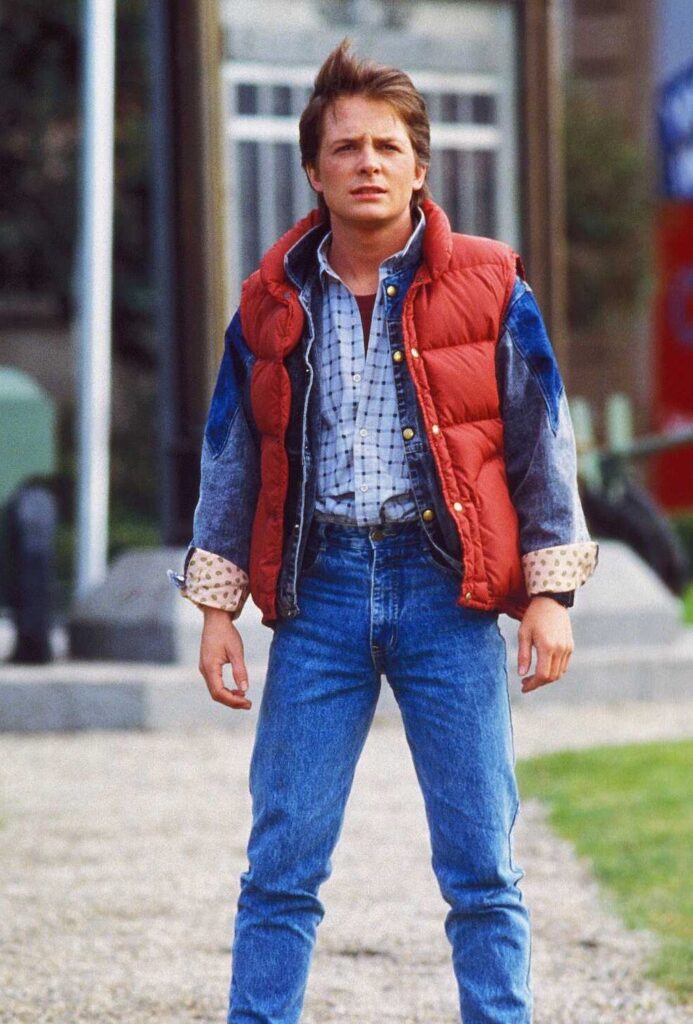 Who is Marty McFly
The American science-fiction movie might have gone on to have two sequels and a selection of video games, theme park rides and even a musical, but the story really started in 1985 with the original Back to the Future and our protagonist Marty McFly, played by a young Michael J. Fox.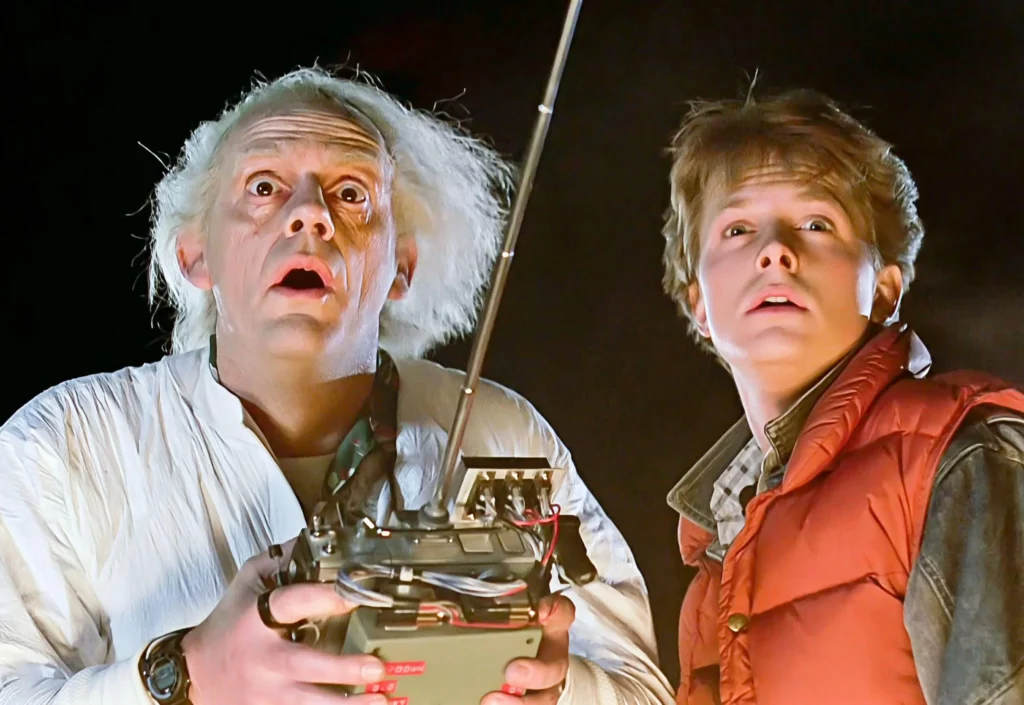 Set in Hill Valley, California the story follows typical 80's teenager Marty, who just happens to be friends with an eccentric scientist. When Marty accidentally gets sent back in time to 1955 in the plutonium-powered DeLorean time machine of Doc Brown, he unintentionally stops his future parents falling in love. As he slowly disappears from existence the resourceful teen has to try and reunite them while finding enough plutonium to travel Back to the Future.
Get the Marty McFly Look
With Deborah L. Scott running the wardrobe department on the original Back to the Future, it was her job to create the look for our typical 80's denim wearing teenager, Marty McFly.
So for your dress-up or cosplay event you will want to start your Marty McFly costume by getting a long sleeved button-up shirt with a grid checked pattern on it. Keep the colors muted in whites and light blues, then add to your shirt with a pair of blue straight leg denim jeans and a matching denim jacket.
Before you can go on to finish your Marty look you will want to add his signature red vest from the movie over the top of your shirt and denim jacket. You are looking for a bright red quilted puffer vest with a high collar and either a zipper or stud front closure.
A pair of red and white Nike sneakers along with a black Casio digital watch will complete his look with just one last accessory needed.
The Hoverboard
Technically Marty's most memorable accessory is actually from Back to the Future 2 but if you are cosplaying as him you wouldn't want to miss out on the opportunity to have your own hoverboard. Replica hoverboards are available to buy online, but if you are feeling creative you could follow the Youtube tutorial above and create your own. It isn't going to actually hover or fly but your Marty McFly costume just isn't going to look right without one. 
From Marty McFly to Jack Dawson: Uniting Iconic Movie Costumes Across Generations
Costume designer Deborah Lynn Scott masterfully brings characters to life through her creative vision. Witness her remarkable talent in crafting Marty McFly's unforgettable ensemble in Back to the Future and Jack Dawson's exquisite Titanic costume. Explore the intriguing contrast between these two beloved characters and their iconic costumes that span different eras. While Marty McFly's retro '80s attire in Back to the Future remains etched in pop culture, Jack Dawson's exquisite Titanic outfit arrivesfrom the early 20th century.
Missing an Outfit Inspo? Submit your idea and we'll make it happen!
Monthly Newsletter
Subscribe and get your Halloween costume ideas from us each year.