Dress Up Like Marie from The Aristocats
If you are looking for a good Marie costume for Halloween or a big cosplay event, here's the winning formula for creating the most exciting outfit of the party! Let's see how to dress up as Marie from The Aristocats.
Costume or Outfit Guide For COSPLAY & HALLOWEEN
Marie from The Aristocats Costume or Outfit Guide
Shopping List for Marie from The Aristocats Costume & Outfit
Who doesn't love this tiny white kitten from The Aristocats? Marie's grace and spunky personality have made her a beloved character from the iconic Disney movie. Here's how to perfectly create a Marie from the Aristocats costume!
Who is Marie?
Marie is one of the main characters in Walt Disney's animated film, The Aristocats, released in 1970.  She is a white kitten with blue eyes and is part of a feline family living in a Parisian mansion. She lives with her mother, Duchess, and her siblings, Toulouse and Berlioz. She is an aspiring little lady who believes she is a princess. She often gets lost in her thoughts, and somehow managed to lands herself in dangerous situations quite often.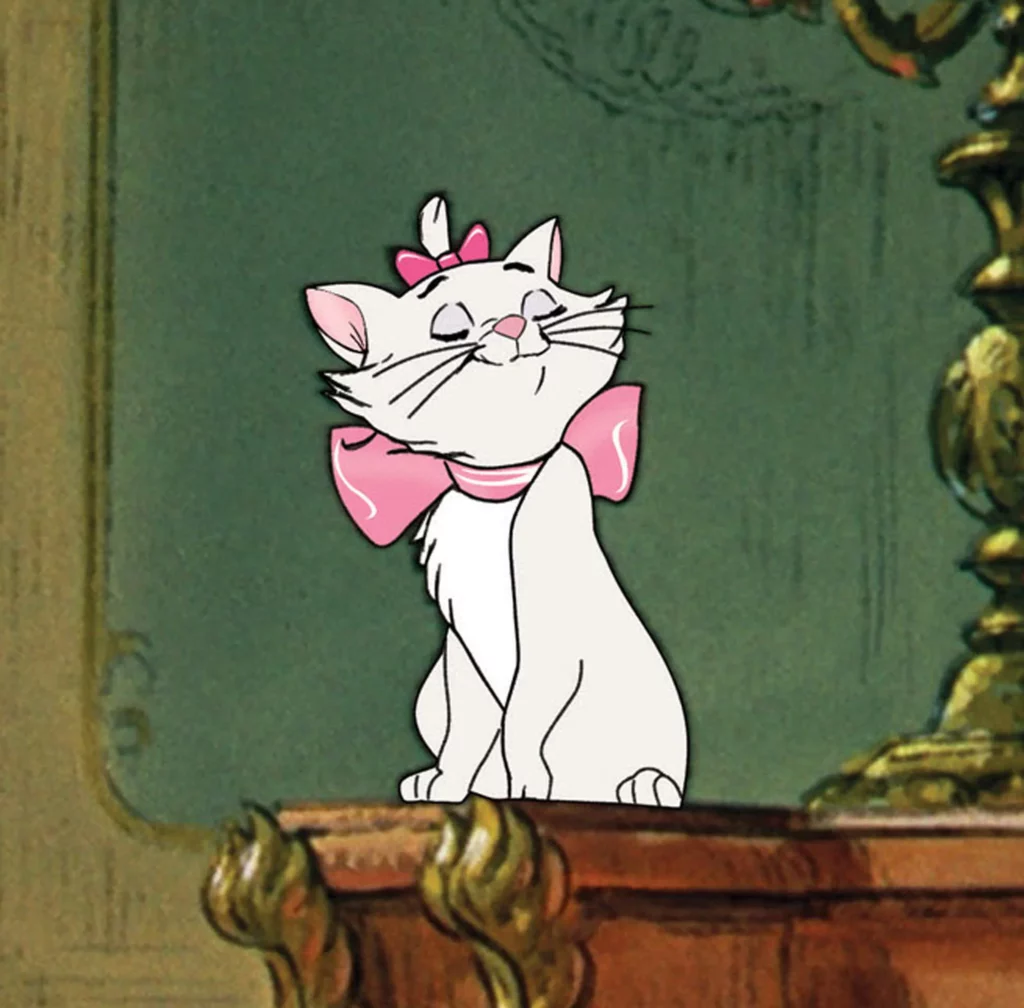 Marie Costume and Accessories: Embrace Your Inner Aristocat
To become Marie from the Aristocats, you will first have to slip on a flowy white dress and matching white heels. Follow it up with an adorable pair of white cat ears, a little pink collar with a bow, and a white fluffy cat tail. 
The tricky part of this costume is to get the cat makeup done right! Start by applying some white concealer to your eyelids, creating a beautiful elongated cat eye. Follow it up with a silvery white eyeshadow to make the color pop. Use an eyeliner pen and some dark eyeshadow to define the cut crease and contour the shape you've already drawn. Carefully use a black eyeliner and create a cat eye over the white, then apply the eyeliner over the inner lash line as well. 
Creating the Perfect Cat Makeup: Transforming into Marie
Moving on from the eyes, apply some light powder to the center of your forehead, nose, and chin. Contour these areas with a darker shade of foundation. Contour your cheekbones as well to make sure they're really defined. For your nose, use a pink lipstick or liner to apply on the color to the tip of your nose. Highlight your cheekbones and nose with a silvery sheen highlighter to define these areas, then add a pinkish blush.
For the whiskers, you can either draw them on with black eyeliner, or create whiskers out of some black plastic and glue them on your face. Add some black dots to the area above your lips. Then use a black lipstick to create a cat lip shape on the upper lip, using pink lipstick on the bottom lip. And you're done! We're sure you're going to look absolutely adorable with this costume of Marie from the Aristocats.
Explore other delightful character costumes like Sharpay Evans from High School Musical or Marnie Piper from Halloweentown for more fun-filled costume inspiration.
Missing an Outfit Inspo? Submit your idea and we'll make it happen!
Monthly Newsletter
Subscribe and get your Halloween costume ideas from us each year.