Dress Up Like Lincoln Loud from The Loud House
If you are looking for a good Lincoln Loud costume for Halloween or a big cosplay event, here's the winning formula for creating the most exciting outfit of the party! Let's see how to dress up as Lincoln Loud from The Loud House.
Costume or Outfit Guide For COSPLAY & HALLOWEEN
Lincoln Loud from The Loud House Costume or Outfit Guide
Shopping List for Lincoln Loud from The Loud House Costume & Outfit
Lincoln's Cosplay: Stepping into the Loud House
Are you a fan of the hit Nickelodeon series The Loud House? If so, you'll love this cosplay inspiration for Lincoln Loud's outfit, cause it is simple yet iconic. In this article, we'll show you how to recreate this look for your next cosplay or costume party. Whether you're an experienced cosplayer or more of a beginner, this simple and affordable outfit is perfect for bringing Lincoln to life.
On May 2, 2016, a new show emerged on Nickelodeon called Loud House, which consists of the Loud Household that contains eleven children, ten girls, and one boy. The only boy, Lincoln, is in the middle of all of the chaos and is often the focal point of the show since he's the only boy.
Meet Lincoln, the Only Boy in the Loud Household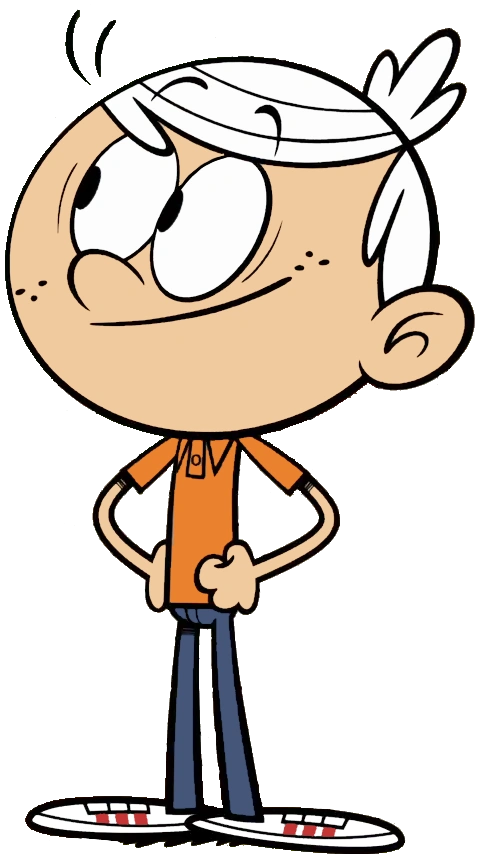 Lincoln's an eleven-year-old boy attending the sixth grade and is the only son of the Loud Family. Born into a strange circumstance, Lincoln was delivered in the President's limo by the first lady of the United States, the little brother of five older sisters. After this, his parents would proceed to have four other five other girls, putting him in the very center of eleven kids.
Following his birth were a few interesting events in anyone's childhood. At some point as a toddler, he chipped his tooth, giving him the very notable chip in his character art. At age six, Lincoln celebrated his birthday at a bowling alley and his fingers got stuck in one of the balls, causing him to fly down the lane with it. Making embarrassing but silly memories like this one just came naturally with the Loud house and as Lincoln grew older he would continue to create many new strange and entertaining memories with his sisters to rehash in the future. Like all family stories, they always start with innocent but silly intentions, especially between siblings.
What about dressing up like Lincoln?
Dressing up as an eleven-year-old boy usually means it'll be rather simple since all of the fashion back then was usually picked out by mom. Lincoln's wardrobe isn't anything too fancy, consisting of a pair of blue jeans, straight cut and an orange collared shirt with short sleeves and two buttons.
Add a pair of low-top white sneakers with orange stripes and feel free to add a few freckles onto your cheeks if they haven't already been blessed with the freckle gene. Thankfully, it's pretty easy to add a few fake ones to look convincing enough.
Finally, a white wig styled with swooping bangs that hangs just a little bit in the back to finish off the look completely and you're all finished!
Chris Savino's Timeless Creation
Chris Savino brought us the Loud House from what seems like forever ago but the characters live on today as the series is still going on with a seventh season on the way. Its starring character Lincoln will always keep us updated on the family's chaos and now it's time to embody him with this amazing cosplay!
Salvino worked also on The Powerpuff Girls , and we already explained how to Dress Up Like Bubbles from Powerpuff Girls.
Missing an Outfit Inspo? Submit your idea and we'll make it happen!
Monthly Newsletter
Subscribe and get your Halloween costume ideas from us each year.