Dress Up Like Jack Sparrow from Pirates of the Caribbean
If you are looking for a good Jack Sparrow costume for Halloween or a big cosplay event, here's the winning formula for creating the most exciting outfit of the party! Let's see how to dress up as Jack Sparrow from Pirates of the Caribbean.
Costume Guide For COSPLAY & HALLOWEEN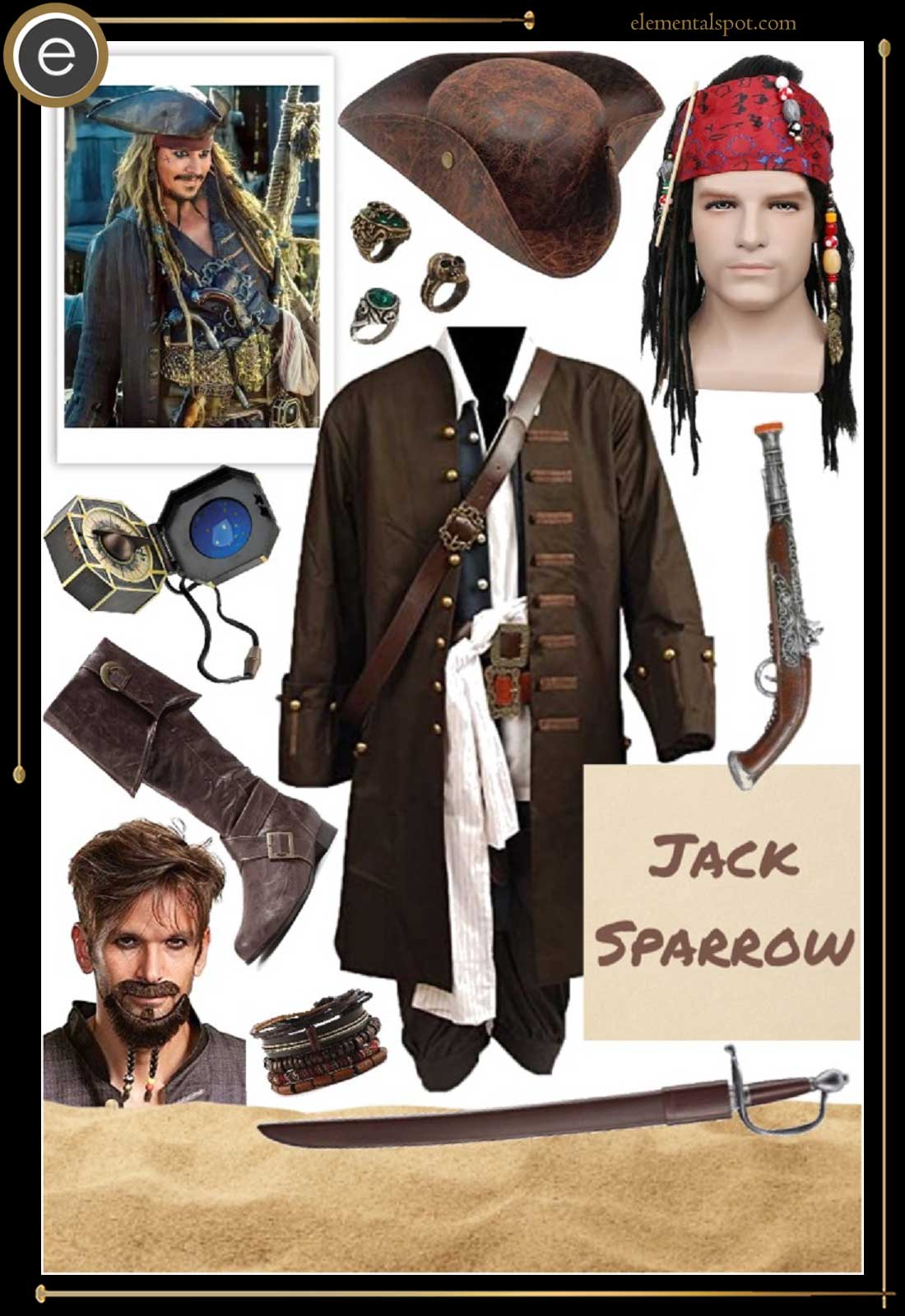 Jack Sparrow from Pirates of the Caribbean Costume Guide
Shopping List for Jack Sparrow from Pirates of the Caribbean Costume & Outfit
Jack Sparrow is a name that most people have at least heard of by now, belonging to the infamous Pirates of the Caribbean series made by Walt Disney. There's plenty to this lovable character and looking incredibly cool is just one of them. Let's create Jack Sparrow Pirates of the Caribbean Costume.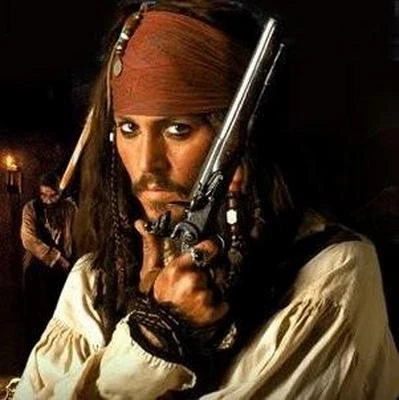 The Origins of Jack Sparrow
Jack Sparrow was born to Edward Teague, who named his son after his brother, Jack. Born on a pirate ship in the middle of a typhoon, Jack was already brought into the world with interesting circumstances and his life would prove he would never have a dull moment in it as he grew older.
Jack Sparrow's Adventures
Jack sought to become a captain of his own ship, much like his father, and even served as a cabin boy on his ship for a little while, where he visited plenty of countries along the way. However, Jack grew fed up with the circumstances, specifically the mistreatment he suffered from his grandmother, and snuck into the study to consult the Pirata Codex, which justified his idea to run away. He snuck aboard a merchant ship and met Arbella, who joins him in the search for the Sword of Cortes.
The Costume: Get Jack Sparrow's Look
So let's copy Captain Jack Sparrow's look! As always, we're starting off with the basics. A pair of brown cut pants that are tucked under a white collared shirt, not buttoned. The layers that Jack wears are a lot, so hopefully, it isn't too hot outside.
Next, you want a navy blue vest with silver buttons. Jack wears an excessive amount of belts, one brown and one red belt with gold patterned buckles that should rest along your waist, along with a tied white, long-sleeved, lined shirt. Next is the brown overcoat, adorned with gold buttons along the side and the cuffs, followed by one final brown belt resting across your shoulder, across your body. Go ahead and rejoice after putting on all of those belts and layers but we still aren't finished.
The Accessories: Details That Matter
You'll need some leather brown boots with gold buckles and three rings: one gold with a skull, another gold with a green gem, and one silver with a green gem in its middle. If you aren't already equipped with facial hair, go ahead and get yourself a fake brown mustache and beard but don't forget to make two braids out of your beard! You should be able to find a nice dark brown wig representing his dreads along with the patterned red bandana he wears around his head.
A fake brown gun and sword to rest at either side of your hips should keep you plenty defended and a brown pirate hat to rest on top of your head. Finally, add a little more style with an assortment of brown and red bracelets on your wrist as well as the infamous compass Captain Jack Sparrow uses to find his way. This pirate look was brought to life by the costume designers Penny Rose, John Norster, and Alexa M. Stone.
Conclusion
After all of that, you're set to start your own pirate adventure with your very own Jack Sparrow Pirates of the Caribbean Costume!
If you'd like to avoid the obvious choice of dressing as Jack Sparrow, or you need a couple costume create a Will Turner costume.
And if you're looking to channel the essence of unforgettable and charismatic characters, our guide on creating an authentic Captain Jack Sparrow costume from Pirates of the Caribbean is a treasure trove of tips. And for those seeking to embody the captivating allure of villains, delve into our comprehensive Sephiroth costume guide and discover how to exude power and intensity
Missing an Outfit Inspo? Submit your idea and we'll make it happen!
Monthly Newsletter
Subscribe and get your Halloween costume ideas from us each year.