Dress Up Like Harry Styles from Fine Line
If you are looking for a good Harry Styles costume for Halloween or a big cosplay event, here's the winning formula for creating the most exciting outfit of the party! Let's see how to dress up as Harry Styles from Fine Line.
Outfit Guide For COSPLAY & HALLOWEEN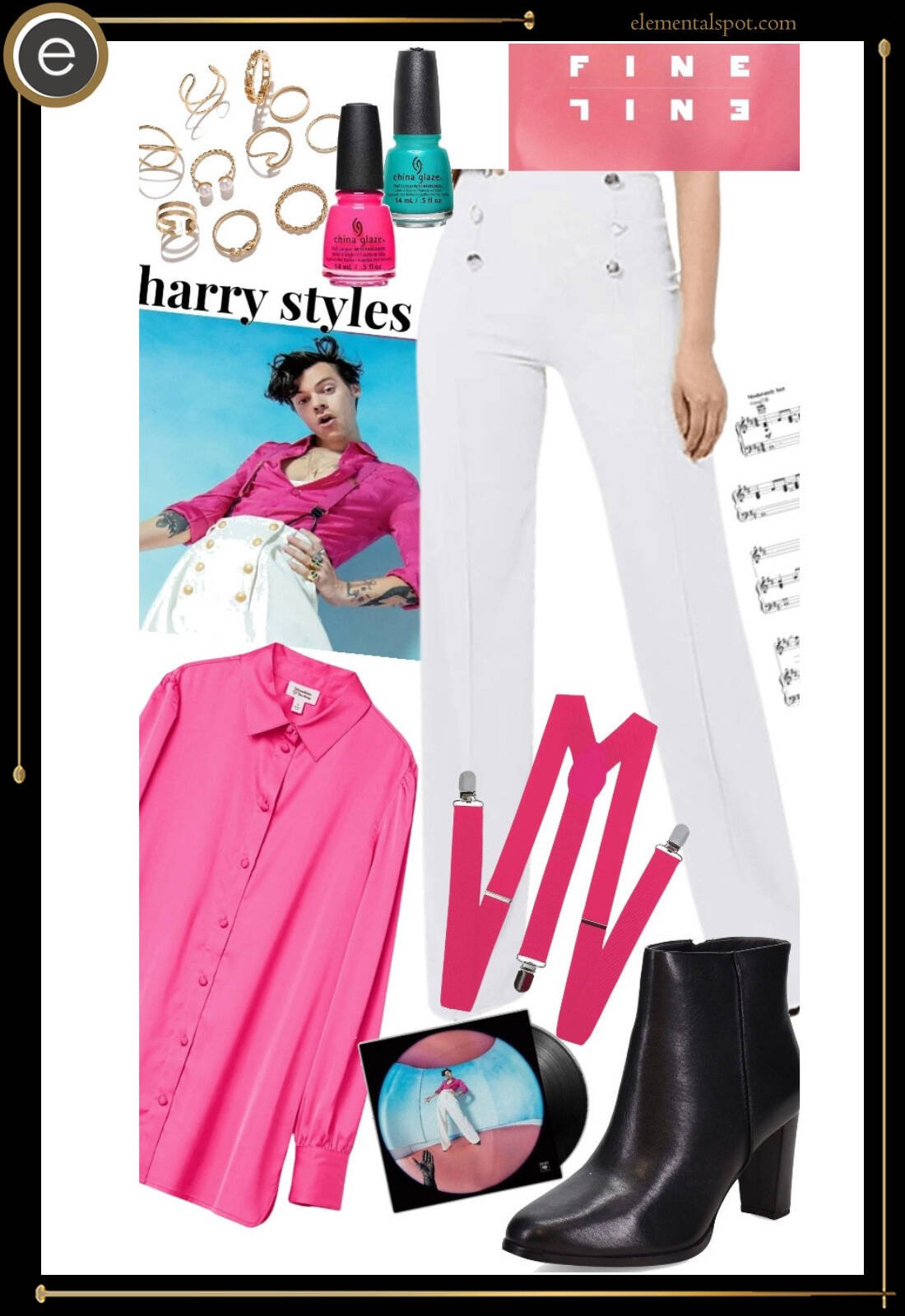 Harry Styles from Fine Line Outfit Guide
Shopping List for Harry Styles from Fine Line Costume & Outfit
For your next cosplay event or costume party you should consider dressing as pop superstar, Harry Styles. Continue reading to learn all you need to know to create the unforgettable look of Harry Styles.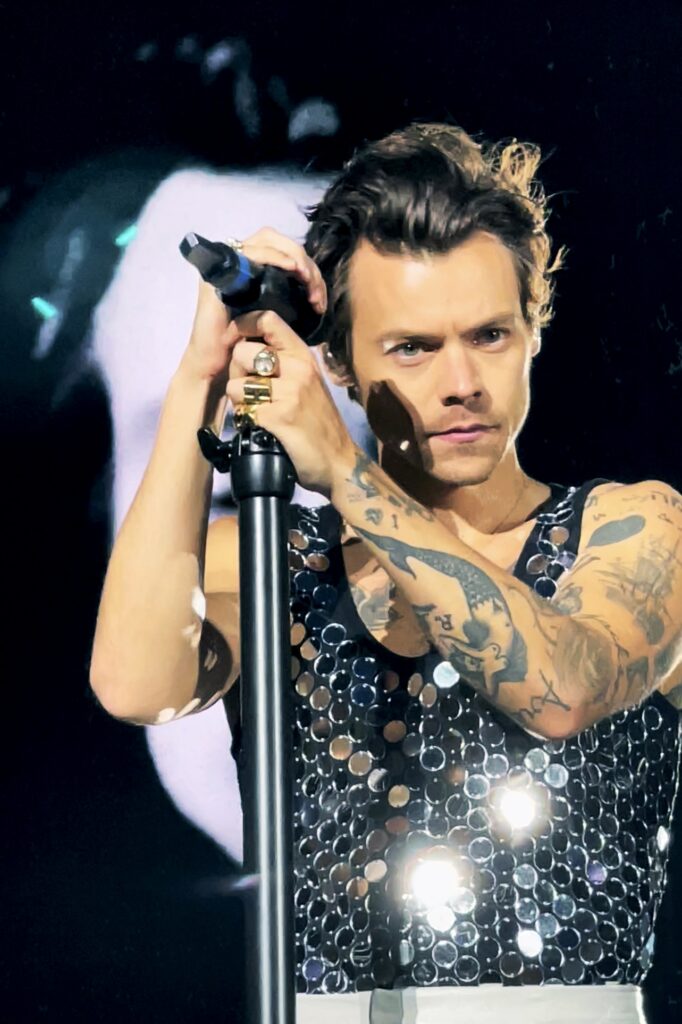 Harry Styles' Musical Journey
It's hard to imagine that there might be people who have never heard the name Harry Styles but just to be sure, here is a quick rundown of who Harry Styles is. Harry Edward Styles is an English singer, songwriter and actor whose singing career began with his solo competition on the British music competition The X Factor. After being eliminated from the competition Styles was brought back to join the boy band One Direction who became one of the best selling boy bands of all time.
After the group stopped performing together Styles went on to release his self titled solo album through Columbia Records in 2017 and he became an instant superstar. In 2019 his second album, Fine Line, was released which broke records and further solidified his mega superstar status. His energetic on stage presence has been compared to that of Freddie Mercury (here more about his costume) and Mick Jagger. (Craig McClean, The Face, May 25, 2020)
Harry Styles' Impact on Fashion
The pop icon is not only a talented singer, songwriter and actor but has also made his mark as a fashion icon as well. Harry Styles is known for wearing satin prints, sequins and plenty of custom pink suites. In an article by Cameron Crowe in Rolling Stone on April 18, 2017, when asked about his pink clothing, Styles quoted Paul Simonon from The Clash by saying, "Pink is the only true rock and roll colour." His sense of fashion is fun and outrageous while still being classy and luxurious.
Fine Line: A Breakthrough Album
Styles won the British Style Award at the 2013 Fashion Awards. He placed 4th on British GQ's 2018 list of the 50 best dressed men and in 2020 Harry Styles was voted as GQ's most stylish man of the year. In December 2020 he became the first man to ever appear solo on the cover of Vogue. Harry Styles is definitely a very influential man in fashion and is an awesome inspiration for your next costume.q
Fine Line, Harry Styles' second album, was a record breaker. It set in stone his superstar status and the cover was an excellent example of his fun colorful style.
Creating an Awesome Harry Styles Outfit
You can create an awesome Harry Styles costume by gathering up the following items
White wide leg pants with double front buttons
Bright fuschia pink satin shirt worn half buttoned and matching suspenders
Black ankle boots with a small heel
Several gold rings for both hands
To finish the look you'll need to wear lots of temporary tattoos on your chest and arms. Paint your fingernails in pink and turquoise for extra appeal. Your Harry Styles costume is sure to be a number one hit.
Looking for more costume inspiration? Check out our article on how to dress up like My Chemical Romance from "Black Parade" for another epic transformation! And don't forget to explore our Enema of the State costume guide for a punk-rock ensemble.
Missing an Outfit Inspo? Submit your idea and we'll make it happen!
Monthly Newsletter
Subscribe and get your Halloween costume ideas from us each year.