Dress Up Like ET and Elliot from ET
If you are looking for a good ET and Elliot costume for Halloween or a big cosplay event, here's the winning formula for creating the most exciting outfit of the party! Let's see how to dress up as ET and Elliot from ET.
Costume Guide For COSPLAY & HALLOWEEN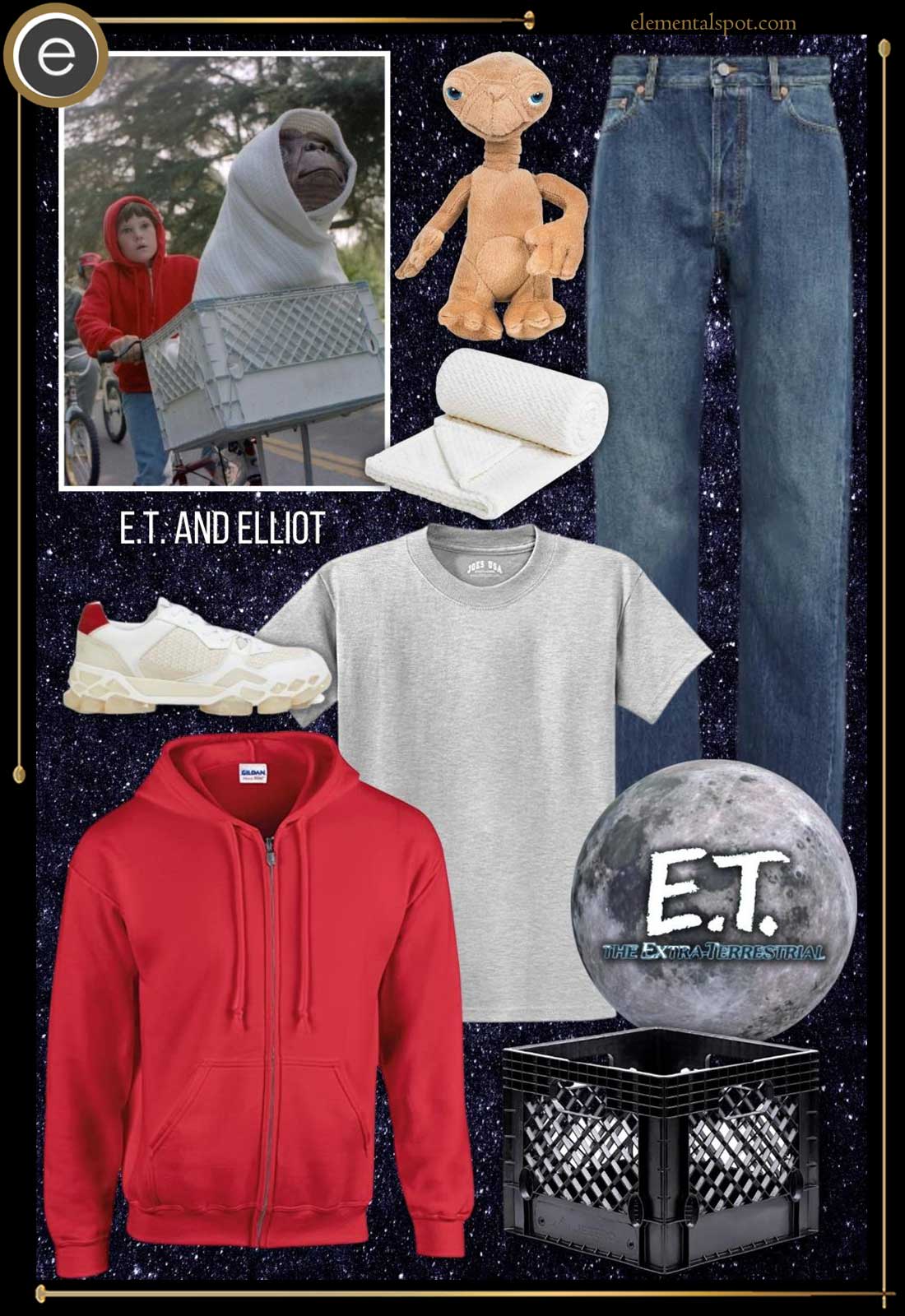 ET and Elliot from ET Costume Guide
Shopping List for ET and Elliot from ET Costume & Outfit
Cosplaying as the beloved alien ET and his friend Elliot is the perfect costume idea for any retro 80s themed dress-up party. Follow this tutorial to recreate their iconic outfits.
Get to Know the Characters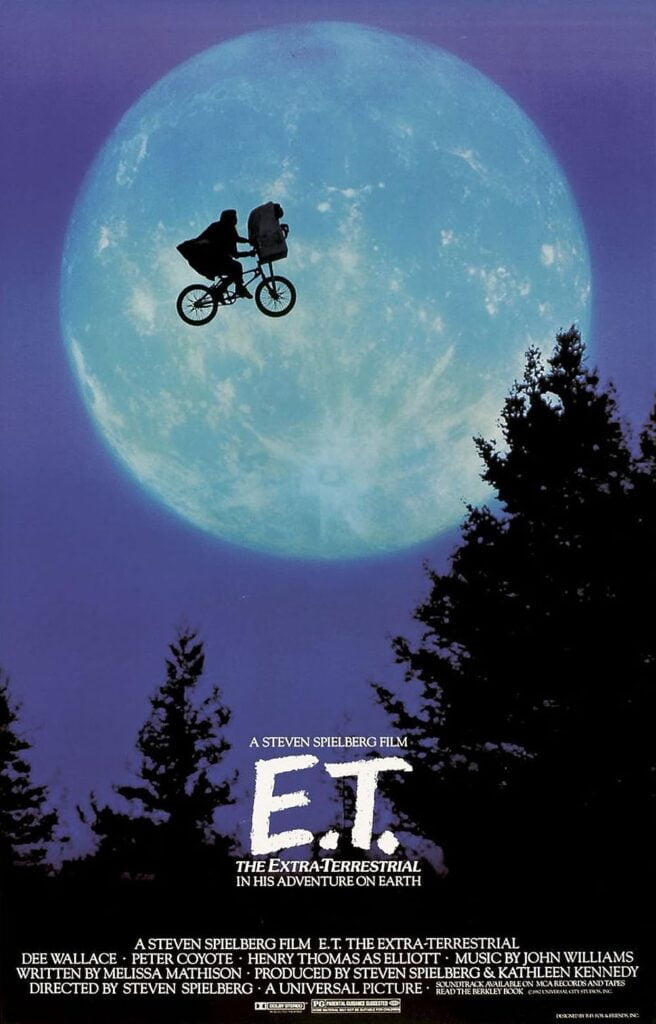 Directed by Steven Spielberg, E.T. the Extra-Terrestrial tells the story of Elliott, a young boy who befriends an extraterrestrial named E.T. stranded on Earth. With a heart of gold, Elliott helps E.T. attempt to phone home by contacting his fellow aliens. Let's explore their key character traits to authentically capture their looks.
Elliott is a 10-year-old boy who loves science and nature. He often wears a red hooded sweatshirt over a gray t-shirt paired with jeans. E.T. is a short, alien creature with oversized head and fingers. He communicates through guttural sounds and lights up when happy.
This iconic scene from E.T. the Extra-Terrestrial shows Elliott helping the stranded alien. Video by Universal Pictures.
The film's director Steven Spielberg brought Elliott and E.T.'s heartwarming friendship to life. Academy Award-winning composer John Williams also contributed to the film's success with his memorable score.

First up is Elliott's outfit:
Red hoodie (This hoodie has managed to be included in our list of the most iconic hoodies ever.)
Gray t-shirt
Denim jeans
White sneakers
For the hoodie and shirt, thrift stores are a great resource. Distress the jeans for an authentically worn look. Add white Puma Suede sneakers to complete his signature style. Carry a milk crate to represent his trusty companion.
Craft E.T.'s Costume
E.T. plush toy or self-made costume
White blanket
Dress the plush toy in a simple white cloth to represent E.T.'s skin. Cut arm and leg holes so it can be worn. Or make your own costume using fabric, stuffing and googly eyes. Drape a soft blanket over E.T. for his iconic missing finger moment with Elliott.
With these simple items, you'll be ready to embark on an magical adventure just like Elliott and the extraterrestrial in the memorable 1982 film. Have fun at your next dress-up party channelling these iconic characters!
Missing an Outfit Inspo? Submit your idea and we'll make it happen!
Monthly Newsletter
Subscribe and get your Halloween costume ideas from us each year.