Dress Up Like Deadshot from Suicide Squad
If you are looking for a good Deadshot costume for Halloween or a big cosplay event, here's the winning formula for creating the most exciting outfit of the party! Let's see how to dress up as Deadshot from Suicide Squad.
Outfit Guide For COSPLAY & HALLOWEEN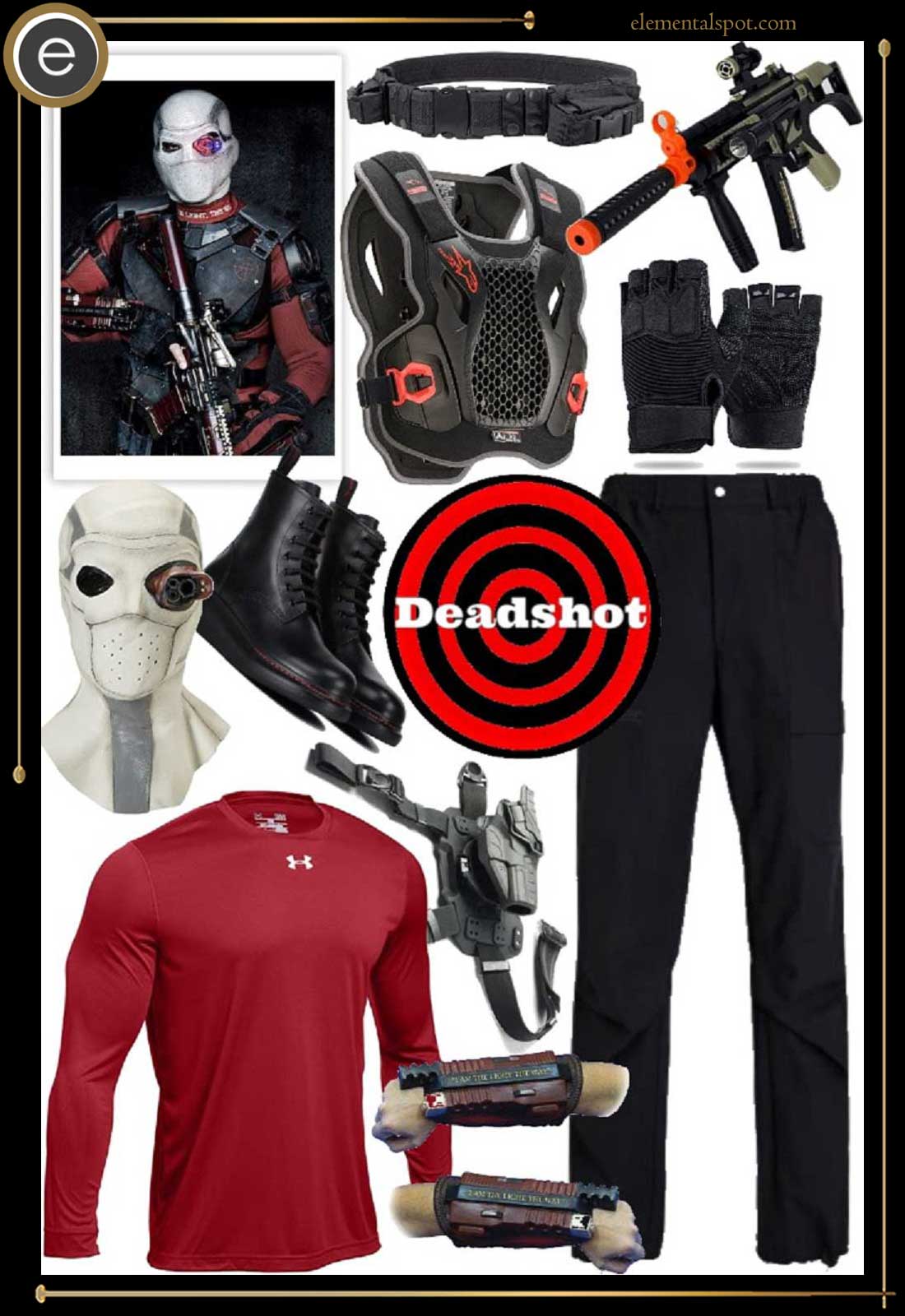 Deadshot from Suicide Squad Outfit Guide
Shopping List for Deadshot from Suicide Squad Costume & Outfit
Dress up like Deadshot!
This villain is instantly recognizable by his armor. Looking for a Deadshot costume? Here's how to slip into the skin of one of Batman's deadliest enemies.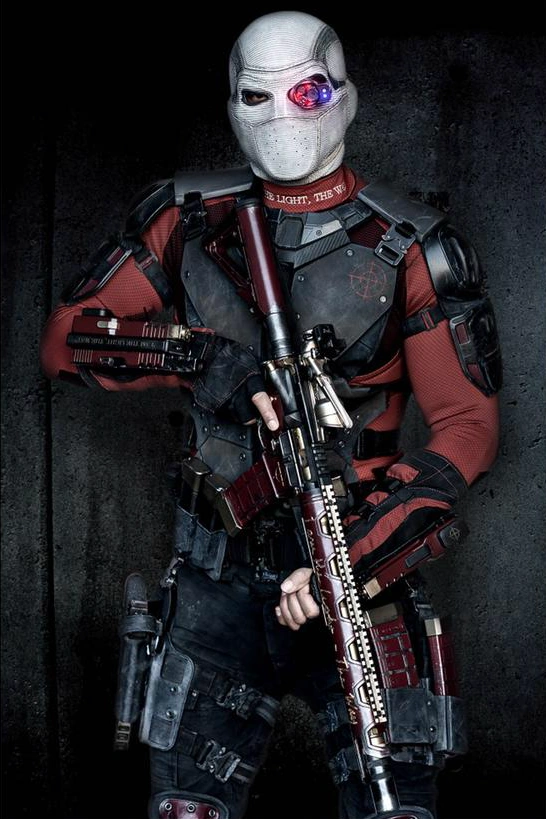 Who is Deadshot?
Deadshot is a character from the Batman comics who also appeared in Suicide Squad: Kill the Justice League. Deadshot, whose real name is Floyd Lawton, is one of the best assassins in the DC Comics universe, he is well known for his near-perfect shooting performance. The villain was created by Bob Kane, David Vern Reed and Lew Sayre Schwartz, debuting in Batman #59 (June 1950). He is an enemy of the Dark Knight. He doesn't have any supernatural abilities, but he is an excellent killer who doesn't feel any shame or remorse for his actions. He wears an armor that has often allowed him to survive explosions and shots, even to the head. 
Deadshot Suicide Squad Costume and accessories 
To become this fearsome assassin, you will have to invest in his armor and weapons. Start with a pair of black cargo shorts and a red under armour shirt, along with a pair of black combat boots. Slip on some dark fingerless gloves, a leg holster, and a tactical belt. Then comes the time to load up on weapons! Put on Deadshot's signature armbands and chest protection, then grab a toy rifle. Finish up the look by putting on a Deadshot mask.
To make your Deadshot costume look more realistic, you can use makeup. Start by putting on a bald cap and painting it with white face paint. Completely cover the bald cap and your face in white paint. Using a nude pencil, draw on the shapes that usually appear on Deadshot's mask. With a thin brush, apply black face paint to the lines around the eyes, then use it to go over the nude lines you previously created. Grab a dark eyeshadow to shade in the shapes on either side of your head. Create some dark lines and dots on your face following the pattern of the mask.
Finally, use a thin brush to recreate the mask's colorful red and blue details near the eye, as outlined in the video. Apply the red color to your neck and write out "The Light The Way" across your neck, finishing up your incredibly realistic Deadshot costume!
If you're looking for more Suicide Squad character costumes, check out our guides on transforming into the fierce and skilled Katana or the quirky and unpredictable Harley Quinn
Missing an Outfit Inspo? Submit your idea and we'll make it happen!
Monthly Newsletter
Subscribe and get your Halloween costume ideas from us each year.