Dress Up Like Yukon Cornelius from Rudolf the Red Nose Reindeer
If you are looking for a good Yukon Cornelius costume for Halloween or a big cosplay event, here's the winning formula for creating the most exciting outfit of the party! Let's see how to dress up as Yukon Cornelius from Rudolf the Red Nose Reindeer.
Costume Guide For COSPLAY & HALLOWEEN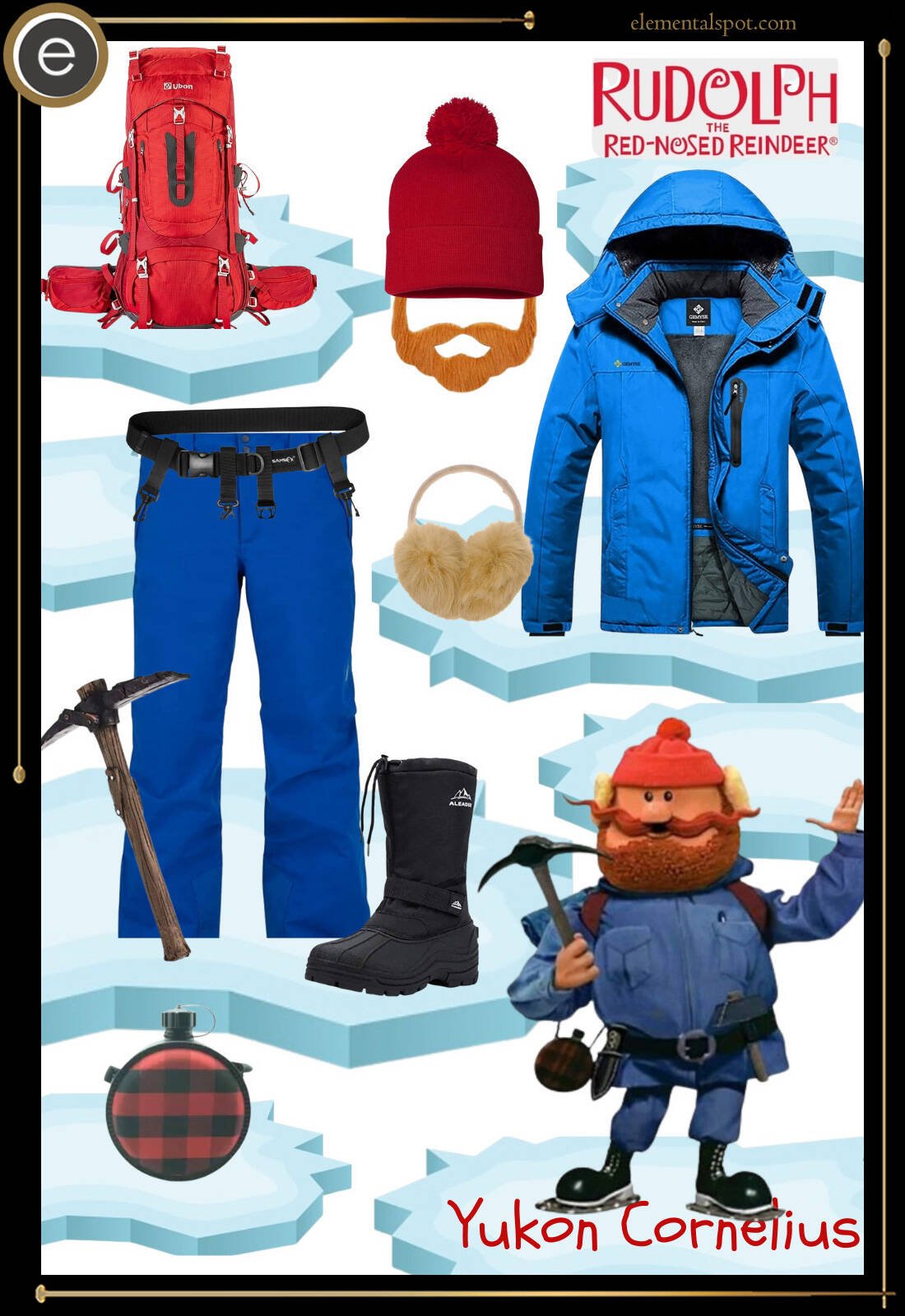 Yukon Cornelius from Rudolf the Red Nose Reindeer Costume Guide
Shopping List for Yukon Cornelius from Rudolf the Red Nose Reindeer Costume & Outfit
The 1964 TV special Rudolph the Red-Nosed Reindeer might not seem like the most likely movie to find your next dress-up or cosplay costume inspiration from. But over the years this yule-tide classic, based on the Johnny Marks song of the same name, has found its way onto everyone's favorite list along with its cast of animated characters. This year to really create a unique look, take inspiration from the holiday favorite and dress-up in a Yukon Cornelius costume.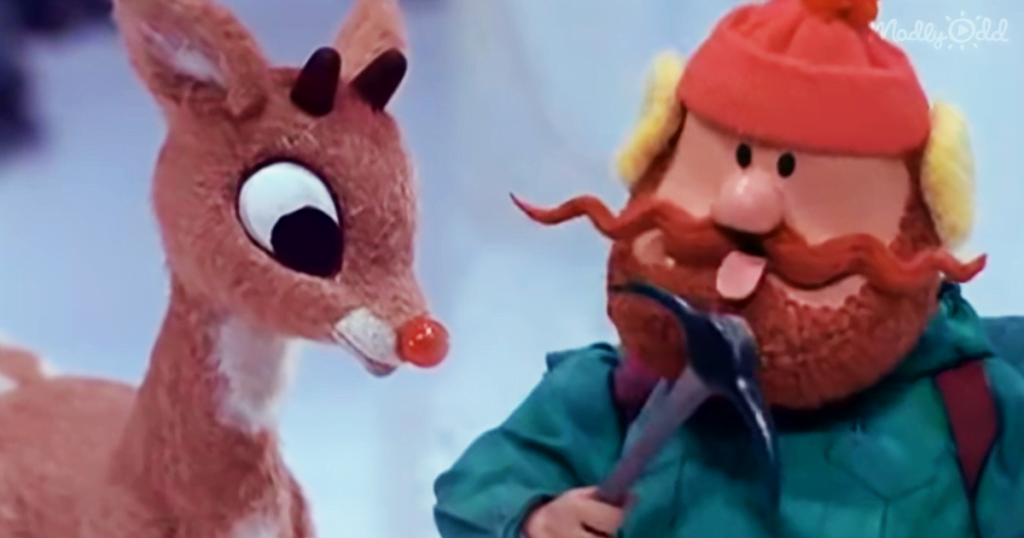 The Christmas stop motion animated television movie has been aired in the United States every year since its release in 1964. Voiced by Larry Mann, Yukon Cornelius is an arctic prospector who throughout the movie is believed to be searching for silver and gold when he throws his pickaxe in the air, and licks the end that has landed in the snow. While out in his sled, pulled by an unusual selection of dogs including a dachshund, he meets our movie protagonist Rudolph and his new misfit friend Hermey the elf. Accompanying them on their journey and eventually ending up at Santa's workshop, where we find out that Yukon has actually been searching for a peppermint mine.
How to Get the Yukon Cornelius Look
In the TV special our arctic prospector needs to be all wrapped up while searching for that peppermint mine in the snow.
So to start your Yukon Cornelius costume you will want to get yourself a two piece ski suit, in a nice bright blue. Go for a hooded ski jacket and matching pair of ski pants, finishing off with a pair of black snow boots perfect for tucking your pants into.
As Yukon is always wearing his hat, you won't need to worry about styling your hair for your costume. Instead you will just need a red beanie and a pair of tan colored fluffy ear muffs to wear. However Yukon does have a distinctive red beard and mustache. But if you don't already have a bushy red beard it should be easy enough to buy a fake one from a dress-up shop that you can wear while in your costume.
Yukon Cornelius' Accessories
Every prospector needs their accessories and your Yukon costume is no exception. Add to your look with a large red backpack, black work belt and a red and black checked water canteen. Though instead of placing your work belt around your trouser waistband, wear it at waist level on top of your ski jacket so that you have easy access to all your tools of the trade.  A Peter Reindeer mug if you like to trinket would also be a good idea.
There is only one item left to finish off your Yukon Cornelius costume and that is his trusty pickaxe. For safety reasons you will want to get a fake replica pickaxe rather than going for a real one. It is also not advisable to throw it in the air, but that doesn't stop you from licking the end and exclaiming in your best Yukon impression "nothing" when you don't find peppermint.
Missing an Outfit Inspo? Submit your idea and we'll make it happen!
Monthly Newsletter
Subscribe and get your Halloween costume ideas from us each year.