Dress Up Like Tom Lucitor from Star vs. The Forces of Evil
If you are looking for a good Tom Lucitor costume for Halloween or a big cosplay event, here's the winning formula for creating the most exciting outfit of the party! Let's see how to dress up as Tom Lucitor from Star vs. The Forces of Evil.
Costume Guide For COSPLAY & HALLOWEEN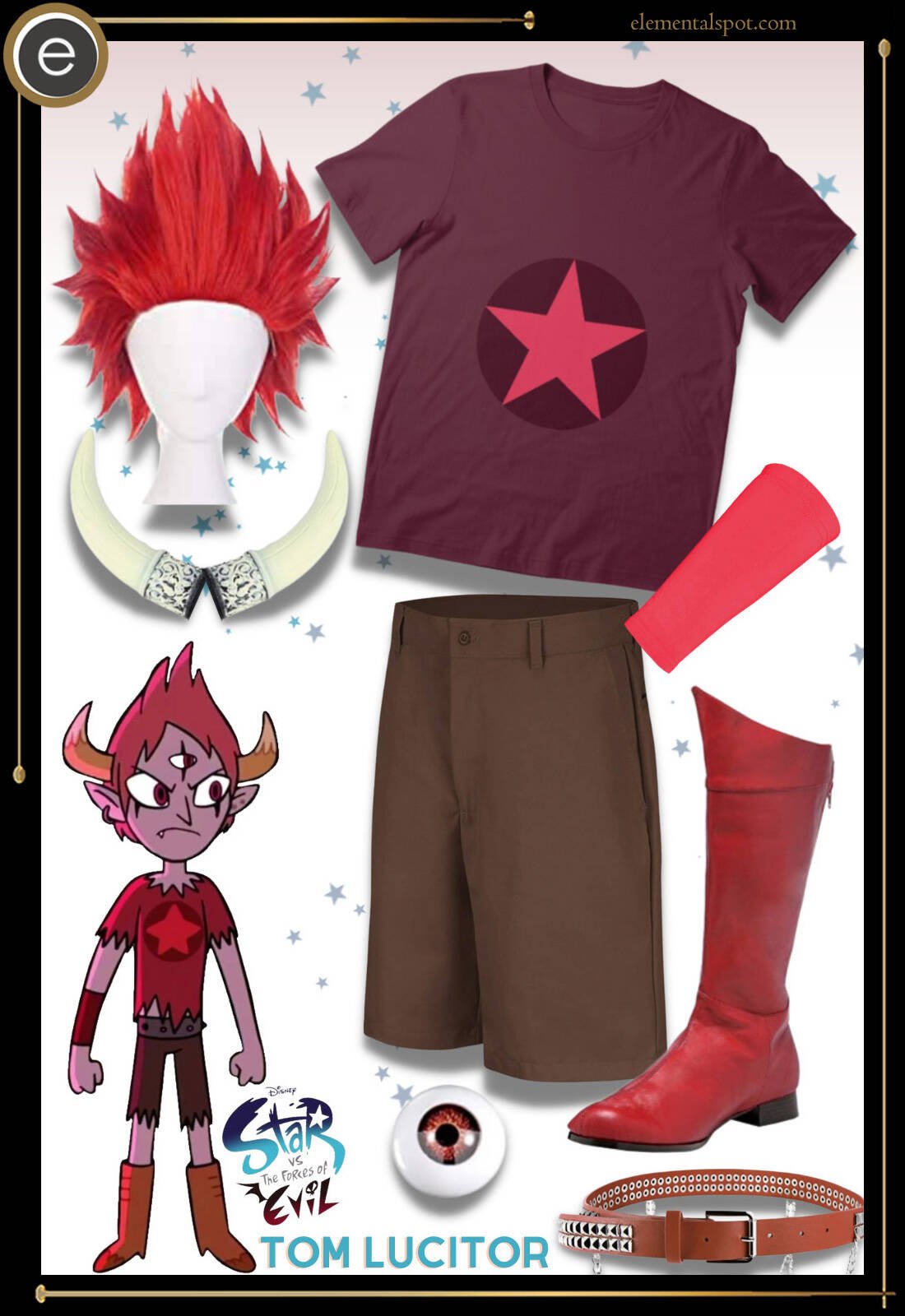 Tom Lucitor from Star vs. The Forces of Evil Costume Guide
Shopping List for Tom Lucitor from Star vs. The Forces of Evil Costume & Outfit
If you are a fan of the Disney XD animated series Star vs. the Forces of Evil, you might want to dress up like one of its most popular characters, Tom Lucitor. Tom is the demon prince of the Underworld and Star Butterfly's ex-boyfriend. He has a fiery personality and a devilish charm that make him an interesting and fun character to cosplay. In this article, we will show you how to create your own Tom Lucitor costume with some simple items and tips.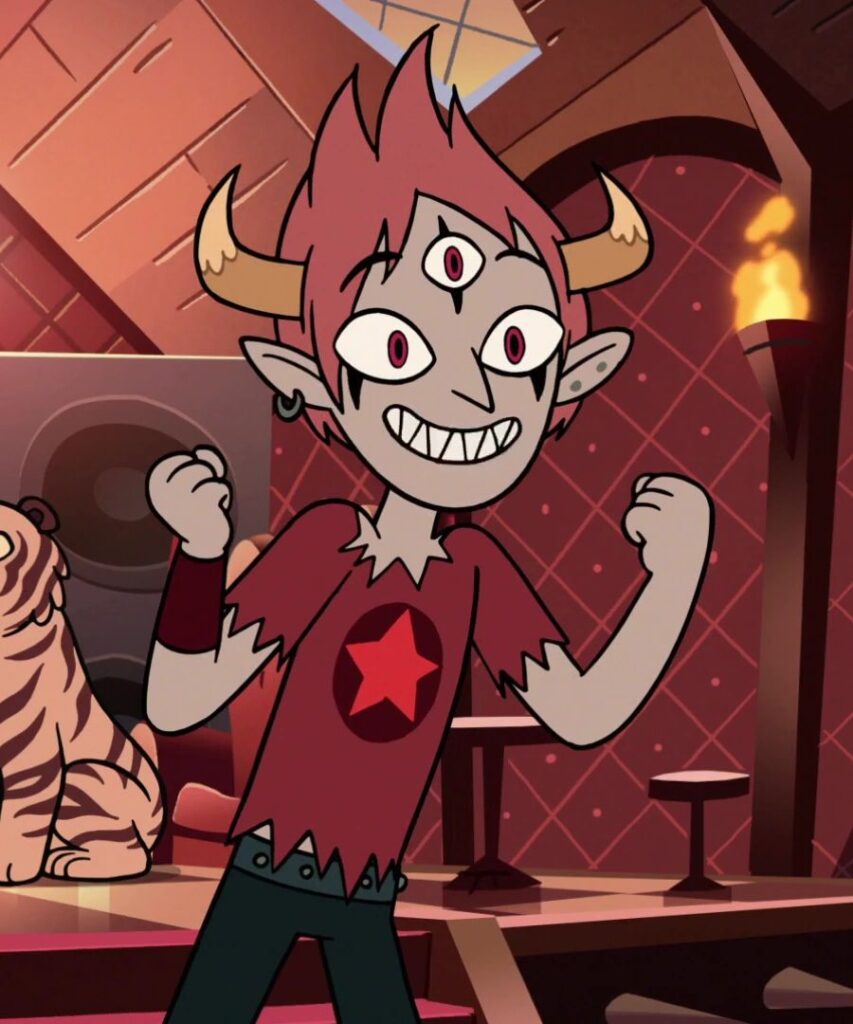 Who is Tom Lucitor?
Before we move on to the cosplay, let's first get to know Tom Lucitor a little better. Tom is a tall, purple-skinned teenager with light red hair done up in a fire-like hairdo. He has two horns sticking out of his head and possesses three eyes with red irises and black mascara. He has sharp teeth and pointy ears with several piercings. He wears a dark red shirt with ripped edges and a star in the center, a matching red wrist band on his right arm, black pants with ripped leggings and belt, and brown boots.
Tom is considerably short-tempered. When he gets angry, his eyes glow bright red, and sometimes he speaks in a low-pitched demonic voice. He has a very controlling personality, wanting things to go exactly the way he wants them; anything that deviates from his plans can set off his temper, even small things like Star not wanting to wear a spider on her head. When not enraged, Tom can be rather easygoing, as he understands that Star might not want to go to the ball in "Blood Moon Ball" and is later willing to listen to Marco in "Mr. Candle Cares". In addition, he makes a genuine effort to overcome his anger issues in "Friendenemies", and he can be generous and compromising.
Over time, Tom has grown to be an extremely understanding and respectful prince, determined to be a better person to his friends and subjects. He behaves gentlemanly and polite toward his fellow royals at the Silver Bell Ball in "Club Snubbed", and does his best to give Star her space. In "Demoncism", he tries to rid himself of his inner demons. These developments help Tom reconcile his relationship with Star again.
Tom has various demonic abilities, such as pyrokinesis, regeneration, cursing, and summoning demonic forces. He also has a pet rabbit that he loves very much.
Tom is voiced by actor and singer Rider Strong, who is best known for his role as Shawn Hunter in Boy Meets World. You can watch some of Tom's best moments in this video:
How to Create Your Own Tom Lucitor Costume
Now that you have learned more about Tom Lucitor, you are ready to create your own costume based on his appearance and personality. Here are some items that you will need for your cosplay:
Stick On Eyeball: One of Tom's most distinctive features is his third eye in the middle of his forehead. You can use a stick on eyeball or a fake eye tattoo to create this effect. Make sure that the eye color matches Tom's red irises.
Red Spiked Wig: Another characteristic feature of Tom is his fiery hairdo. You can use a red spiked wig or style your own hair with gel and spray paint to achieve this look.
Costume Horns: To complete Tom's demonic look, you will need a pair of costume horns that you can attach to your head with clips or glue. You can also make your own horns with clay or paper mache and paint them red.
Forearm Sleeve: Tom wears a red wrist band on his right arm that covers most of his forearm. You can use a forearm sleeve or a long sock that you can cut and dye red for this purpose.
Red Lucitor Tshirt: Tom's shirt is dark red with ripped edges and a star in the center. You can use a plain red t-shirt that you can cut and distress for this effect. You can also draw or iron on a star on the front of the shirt.
Brown Shorts: Tom wears black pants with ripped leggings underneath them. You can use brown shorts or cut off some old jeans for this part of the costume.
Red Costume Tall Boots: To match Tom's shirt and wrist band, you will need a pair of red boots that reach up to your knees. You can use red costume tall boots or cover some regular boots with red fabric or duct tape.
Brown Studded Belt: Tom wears a brown belt with studs around his right waist. You can use a brown studded belt or make your own.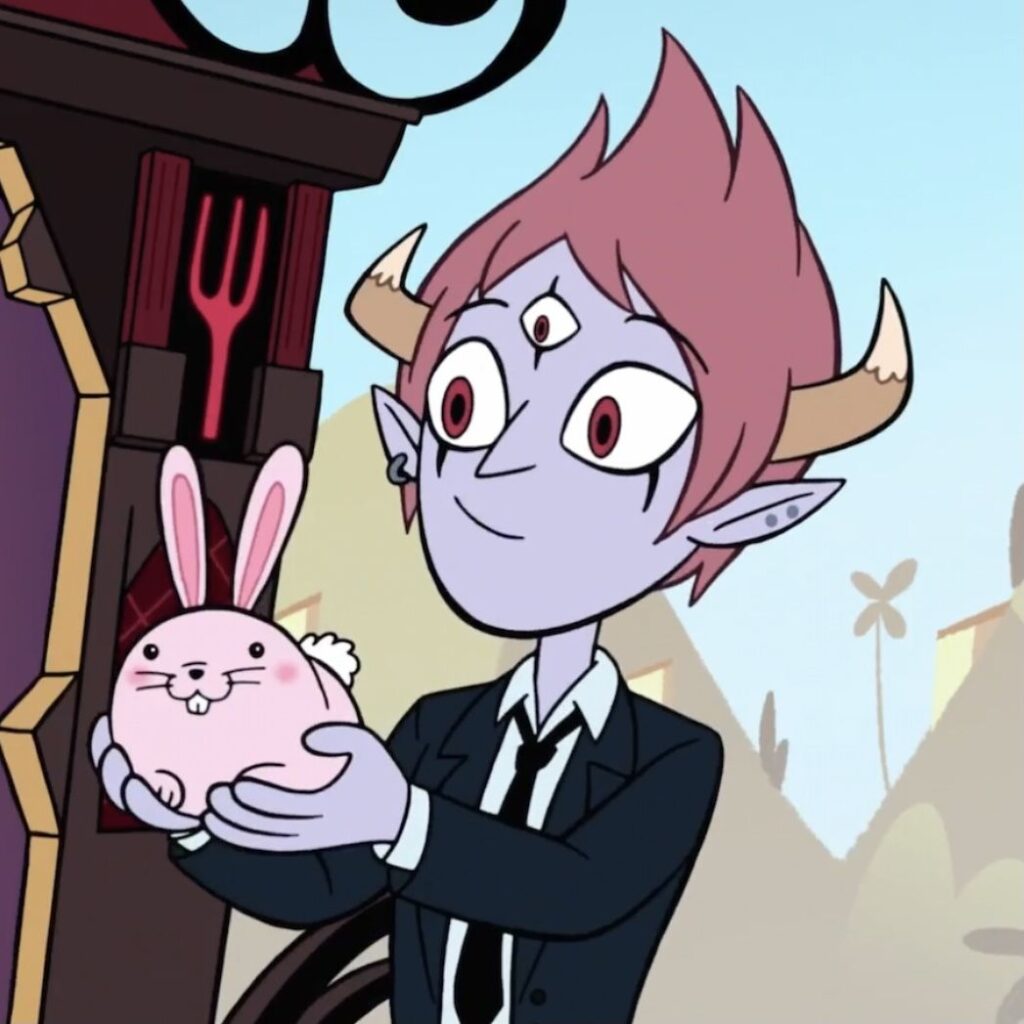 With these items, you are ready to dress up like Tom Lucitor from Star vs. the Forces of Evil. You can also add some accessories to enhance your cosplay, such as a pet rabbit, a spider hat, or a Love Sentence CD. Have fun and enjoy your costume!
Missing an Outfit Inspo? Submit your idea and we'll make it happen!
Monthly Newsletter
Subscribe and get your Halloween costume ideas from us each year.