Dress Up Like Alfredo Linguini from Ratatouille
If you are looking for a good Ratatouille costume for Halloween or a big cosplay event, here's the winning formula for creating the most exciting outfit of the party! Let's see how to dress up as Ratatouille from Ratatouille.
Costume Guide For COSPLAY & HALLOWEEN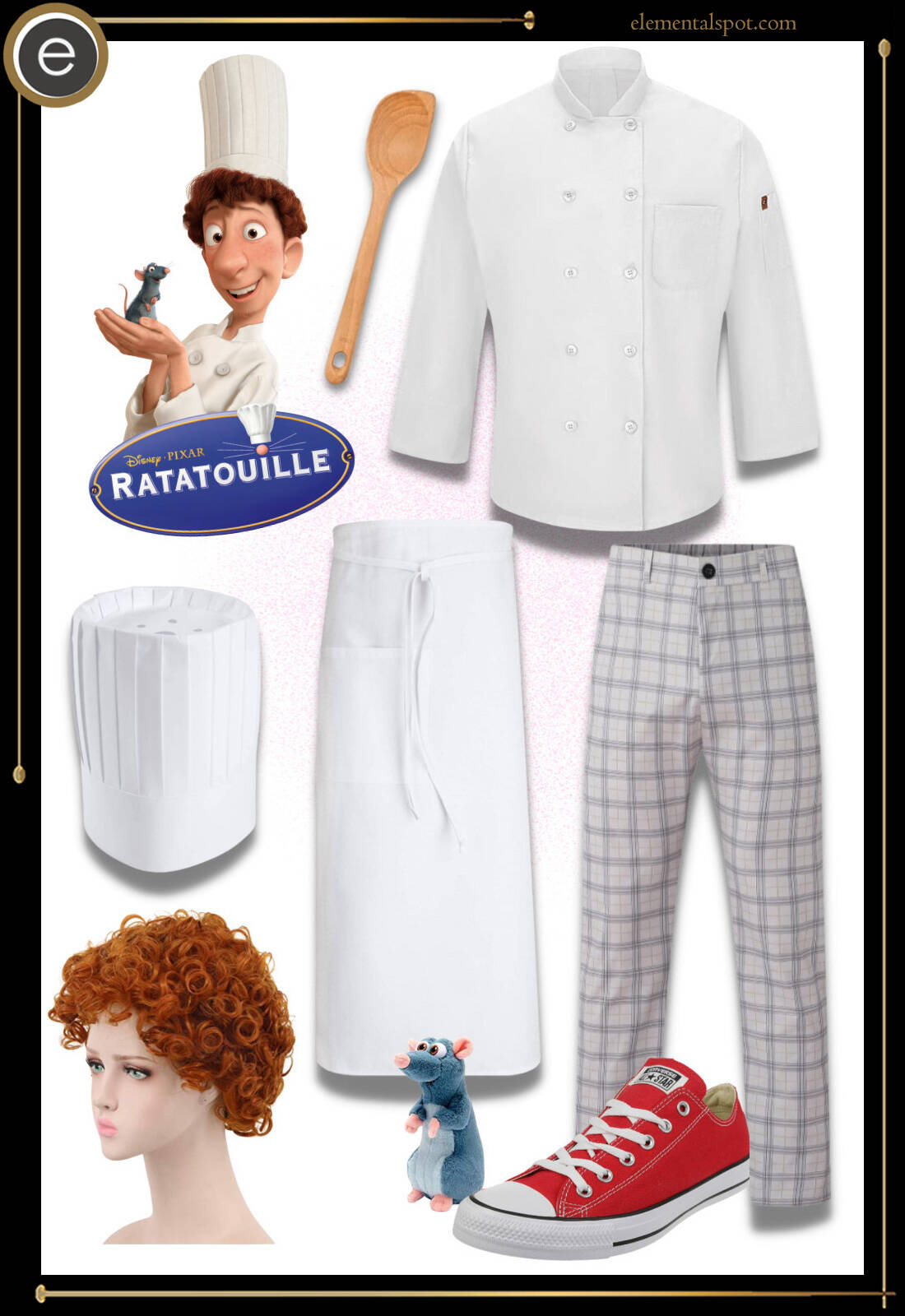 Ratatouille from Ratatouille Costume Guide
Shopping List for Ratatouille from Ratatouille Costume & Outfit
The world of Disney Pixar has never had a shortage of characters that are perfect for your next dress-up or cosplay event. Their stories tug at the heart strings and have you believing anything is possible, even if in the case of 2007's Ratatouille, it is that a rat can follow his dreams of becoming a chef. So use the movie's protagonists Remy and Linguini as your inspiration to create your own Ratatouille costume, and become the perfect chef duo.
Ratatouille: What is the Story
The 2007 computer animated movie is named for not only the French dish of ratatouille that becomes a pivotal plot point in the end, but also as a subtle reference to the main character Remy's species. Set in Paris, the story follows a rat and restaurant garbage boy who form an unlikely partnership to work in the kitchen of the famous and deceased Auguste Gusteau.
Remy, voiced by Patton Oswalt, is an anthropomorphic rat who has a perfect sense of taste and smell. He dreams of becoming a chef, like his idol Gusteau, but clashes with his family and colony who believe food to be merely a source of sustenance. However when a chance meeting over a ruined soup finds Remy face to face with the garbage boy, Alfredo Linguini, at Gusteau's restaurant he sees a way to make his dream come true at last.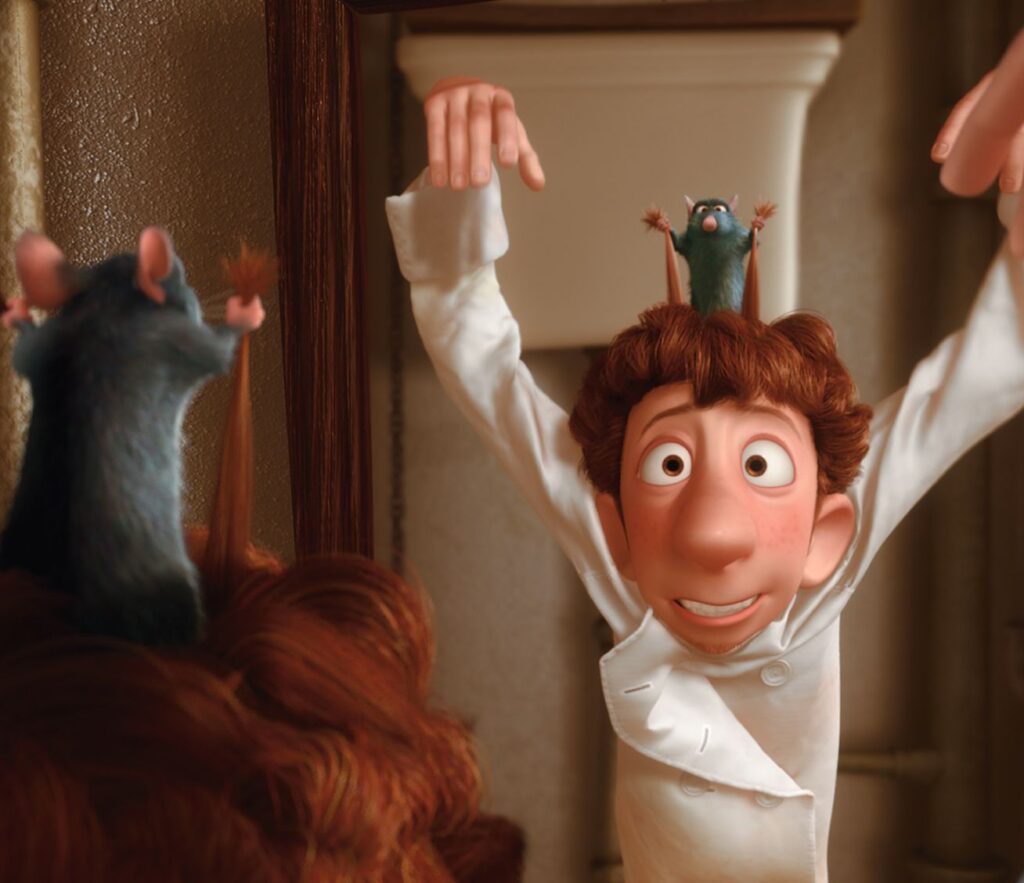 Get the Ratatouille Look
The Ratatouille costume is a combination of both the character of Linguini, our garbage boy and trainee chef, and Remy, or 'little chef' who actually does all the cooking. By pulling Linguini's hair while hiding under his chef hat, he is able to control him like a marionette and perfect the dishes he is working on.
To start your own Ratatouille costume you will want to get a pair of white and gray checked pants that you can wear with your white double breasted, long sleeved chef jacket and some red converse just like our hapless trainee chef.
Tie a long white chef's apron around your waist, with the knot at the front and finish your chef's outfit by getting a toque. The official name of the tall white, pleated chef's hat that was always traditionally worn in kitchens. But don't put it on just yet. 
Finding a Place for Remy
When it comes to styling yourself into your Ratatouille costume you will want to pay special attention to Linguini's hair. The red, unruly curls can be seen under his hat, so to easily replicate the look without messing with your own hair you can purchase a short red curly haired wig to wear.
Now you have your linguini part of the costume complete, it is time to add Remy. Any rat toy would do, but to really accurately represent Remy you would be better looking for an official Disney toy, which will be designed to sit in the right position. Get your Remy, and place him on your head, in amongst your curly wig (securing him in place if you think he will slip) then pop on your toque.
To complete your Ratatouille costume all you need is to add one last tool of the trade and get a wooden spoon. Remember to hold it up to your hat every so often to let Remy check you are cooking up a storm, but just be careful of any light shining through your hat. You wouldn't want anyone suspecting that you might have brought a rat into the kitchen.
For a playful and nostalgic character costume, consider dressing up as Andy from Disney-Pixar's Toy Story series.
Missing an Outfit Inspo? Submit your idea and we'll make it happen!
Monthly Newsletter
Subscribe and get your Halloween costume ideas from us each year.