Dress Up Like Skeletor from Masters of the Universe
If you are looking for a good Skeletor costume for Halloween or a big cosplay event, here's the winning formula for creating the most exciting outfit of the party! Let's see how to dress up as Skeletor from Masters of the Universe.
Costume Guide For COSPLAY & HALLOWEEN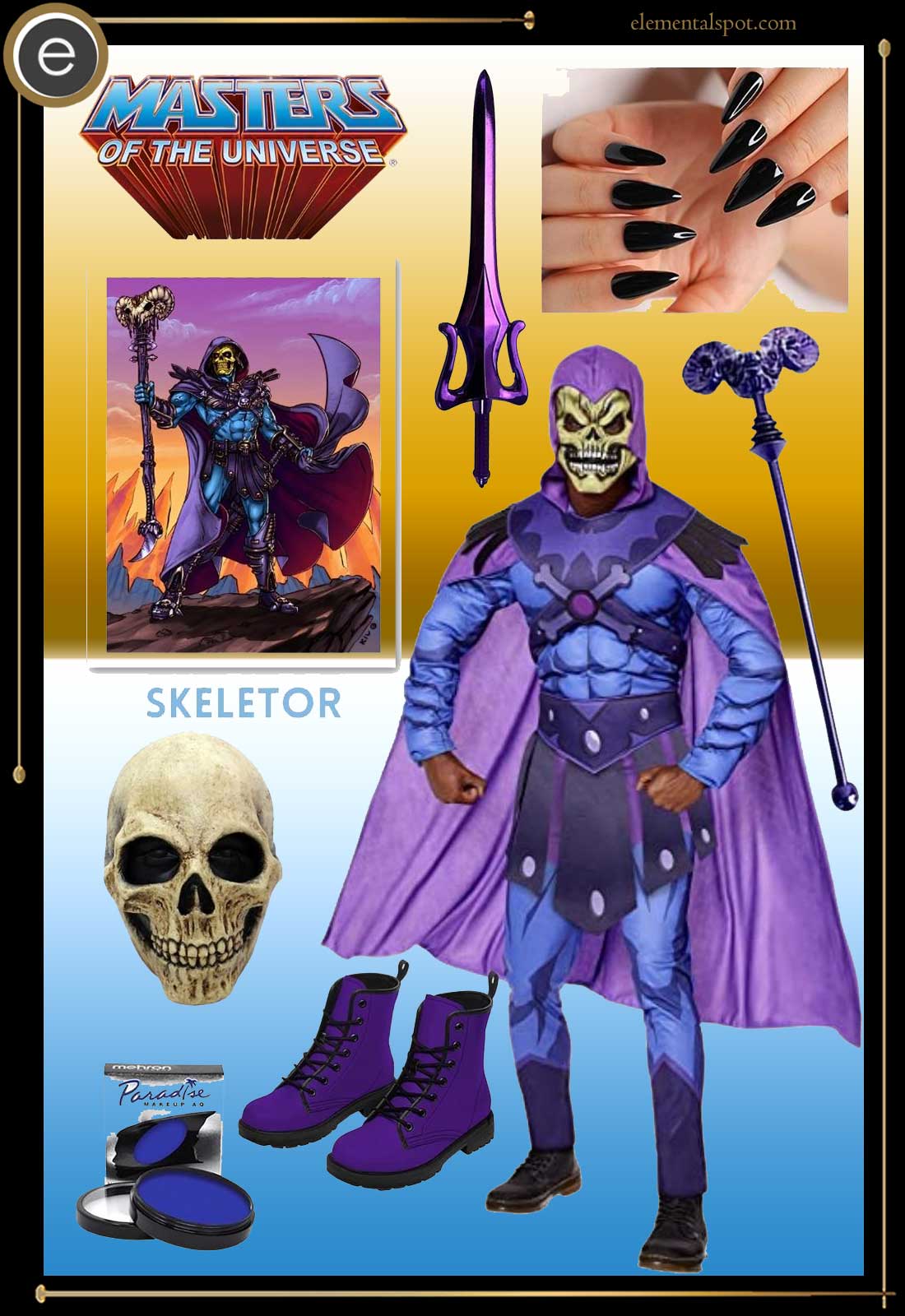 Skeletor from Masters of the Universe Costume Guide
Shopping List for Skeletor from Masters of the Universe Costume & Outfit
Step into the dark and mystical world of Masters of the Universe with a spine-chilling Skeletor costume. Whether you're a fan of the iconic 80s animated series or the recent live-action adaptation, embracing the essence of Skeletor will transport you to Eternia in style. Let's create Skeletor Masters of the Universe Costume!
Who is Skeletor?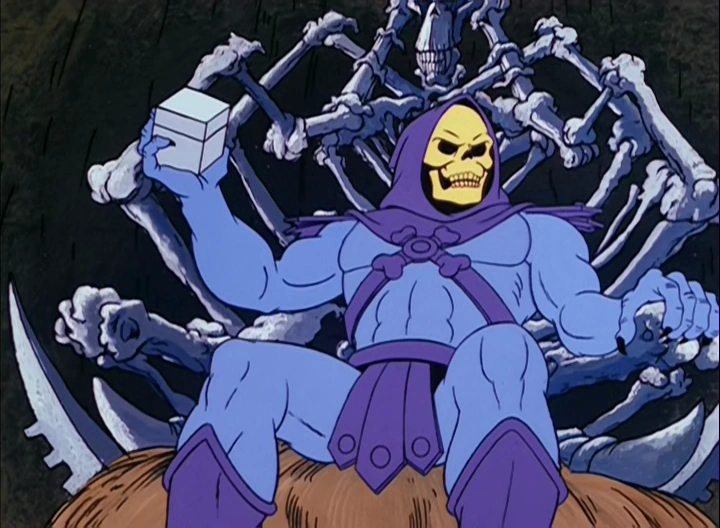 Skeletor, the primary antagonist in the Masters of the Universe franchise, is a malevolent and power-hungry sorcerer. With his distinct skull-like face and eerie blue complexion, Skeletor strikes fear into the hearts of both heroes and fans alike. His relentless pursuit of Castle Grayskull and the secrets within makes him an unforgettable character.
Recreating Skeletor's Style
To capture the essence of Skeletor, watch some YouTube videos or tutorials.
This one guides you through the process of transforming yourself into the iconic villain. The video offers valuable tips on applying makeup, creating the skull-like appearance
This one is a great inspiration too:
Skeletor Cosplay Showcase – Unleashing Evil at Stuttgart ComicCon 2018
Step into a world where fantasy meets reality as this captivating video takes you back to the unforgettable Stuttgart ComicCon 2018. Brace yourself as you bear witness to an extraordinary encounter with none other than Skeletor himself, the malevolent Lord of Destruction from Eternia. While not victorious in the cosplay contest, this awe-inspiring performance by a dedicated cosplayer showcases an astonishing costume that is bound to leave you in awe.
Immerse yourself in the captivating remix of his spellbinding performance, capturing the essence of Skeletor's malevolence and power. Prepare to be mesmerized by the attention to detail and the undeniable passion that brings this iconic character to life.
How to Get the Skeletor Costume
To bring Skeletor to life, you'll need, besides the Skeletor suit, the following items:
a) Sword, Staff Skeletor Replica Prop: No Skeletor costume is complete without his iconic weapons. Invest in a high-quality replica of Skeletor's sword and staff to showcase his dominance and power.
b) Skull Mask: For the bone-chilling visage, acquire a detailed skull mask that closely resembles Skeletor's distinctive facial features. Look for a mask that offers comfort and a close resemblance to capture the essence of this nefarious character.
c) Purple Boots: Skeletor's boots are an integral part of his signature look. Opt for purple boots with a dark and menacing design to complement the rest of your costume.
d) Blue Body Paint: Achieving Skeletor's bluish complexion is crucial for an authentic appearance. Use high-quality, non-toxic body paint in a shade that accurately represents Skeletor's skin tone.
e) Black Claw Nails: Emphasize Skeletor's menacing presence with black claw-like nails. Obtain a set of nail extensions or apply black nail polish to complete the look.
Crafting Skeletor's Havoc Staff – A Step-by-Step Guide
The other option is to DIY the complete Skeletor costume. And here is how to do that:
In this captivating video, witness the remarkable craftsmanship as an expert prop maker unveils their latest creation from the Masters of the Universe realm. Join them as they reveal the intricately designed Skeletor's Havoc Staff, meticulously crafted using EVA foam and PVC. Prepare to be enthralled as they guide you through each step, demonstrating how to recreate this iconic prop without relying on extensive power tools.
A heartfelt acknowledgment goes to professormojave for graciously lending the real skull and horns from their esteemed collection, elevating the authenticity of this magnificent replica.
Conclusion and Recommendations
Embrace your inner villain and become Skeletor, the embodiment of evil and power from Masters of the Universe. By recreating Skeletor's style using the recommended items, you'll undoubtedly make a lasting impression at any costume party, convention, or Halloween gathering. To explore more exciting costume ideas, check out our article on the wickedly cool outfit of Dress Up Like Error Sans from Undertale
With an eye for detail and a touch of creativity, you can unleash the power of Skeletor and leave an indelible mark on the world of Masters of the Universe.
Missing an Outfit Inspo? Submit your idea and we'll make it happen!
Monthly Newsletter
Subscribe and get your Halloween costume ideas from us each year.