Dress Up Like Error Sans from Undertale
If you are looking for a good Error Sans costume for Halloween or a big cosplay event, here's the winning formula for creating the most exciting outfit of the party! Let's see how to dress up as Error Sans from Undertale.
Costume Guide For COSPLAY & HALLOWEEN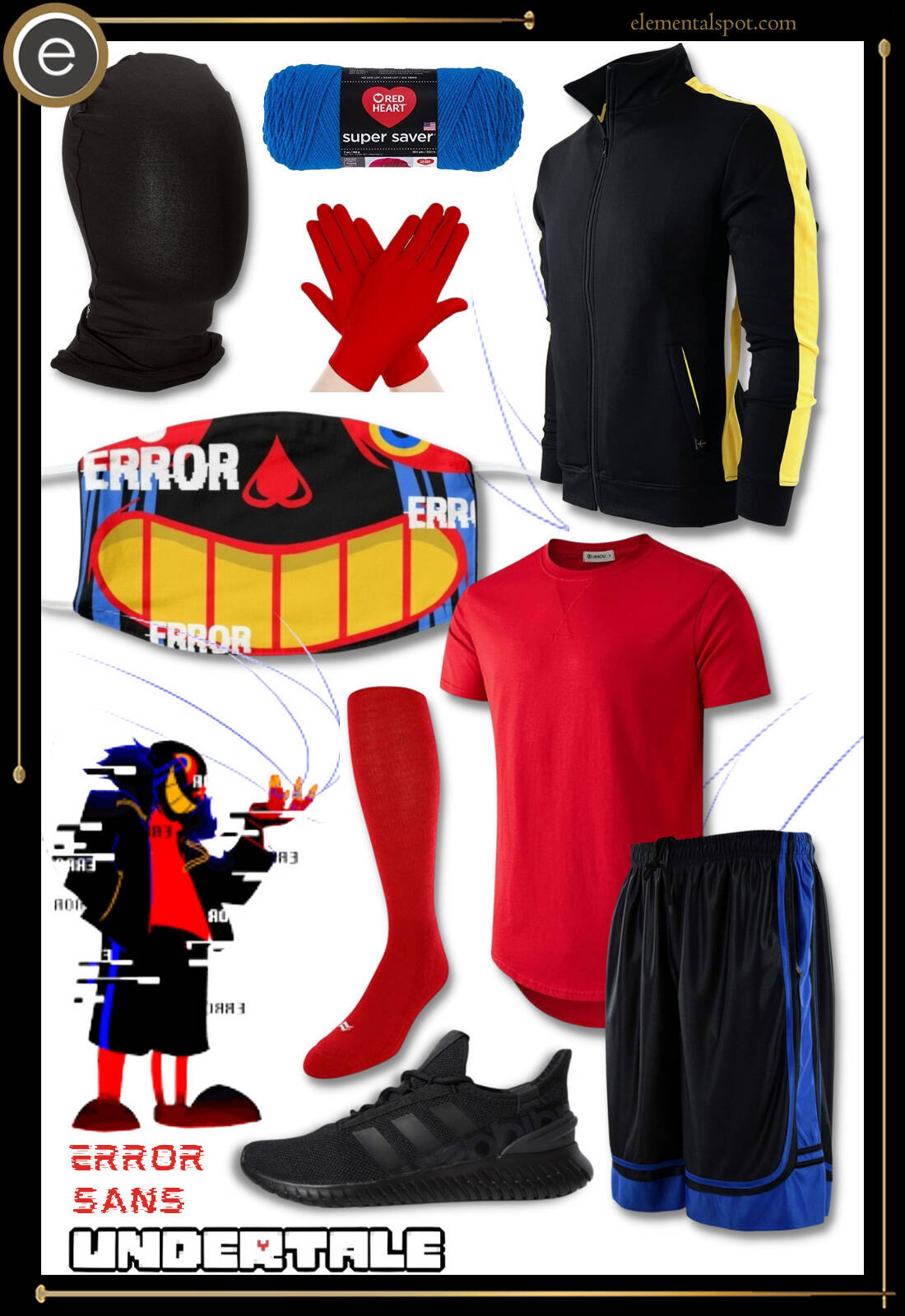 Error Sans from Undertale Costume Guide
Shopping List for Error Sans from Undertale Costume & Outfit
Take a wrong turn?
Almost everyone is familiar with the popular game Undertale, especially with the huge splash that it made in 2015 and took the internet by storm rather quickly. It gained traction and even ended up winning quite a few awards. If you haven't seen it on your Youtube front page by now, you may be living under a very heavy rock. Although from that, came a few fandom-inspired alternate universes. These universes led to new characters and of those characters came Error!Sans, a glitchy mess that makes for an excellent cosplay. Let's create Error Sans Undertale costume!
Who is Error!Sans?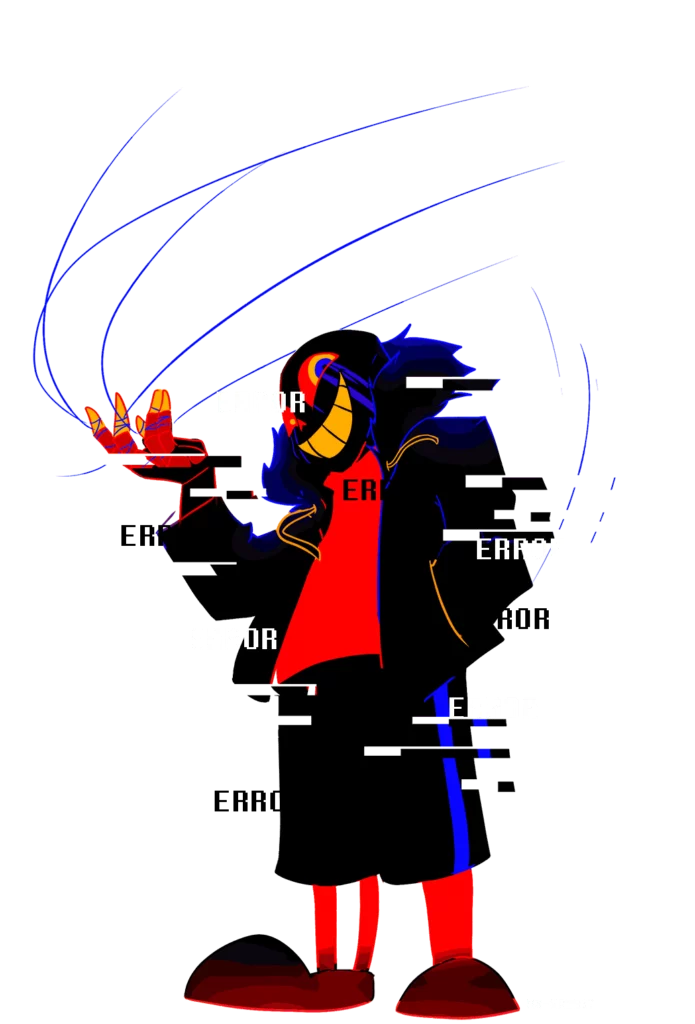 Just like the regular Sans, Error!Sans is a skeleton that lives in the same universe, or at least, he did at some point. However, Error!Sans happens to be a version of Aftertale Sans from the Genocide route. Playing with dangerous determination magic even after hearing warnings about the complications that it can cause, he eventually messed with the wrong set of magic and was ultimately sent to the anti-void as punishment. This led to him slipping between dimensions and becoming completely damaged beyond repair.
Error Sans Undertale costume: Taking that colorful look
Now as anyone could have guessed, you'll have to be the skeleton in the closet this time. Alright for as many times as that joke is made with any Undertale-related reference, you'll have to add a new color to this interesting color scheme. Error!Sans really isn't that hard to capture since he's composed of just a few colors that help create his theme.
Start with a plain red t-shirt, short-sleeved, with no collar. Then, a pair of bright red knee-high socks to match and of course, the same color pair of gloves. After this, the cosplay gets even easier. Just throw on a pair of black shorts that come down to about knee-length with a blue stripe on the side. Then, a black, long-sleeved jacket that's unzipped and yellow stripes on the sides of the sleeves. To capture that skeleton smile, wear an Error!Sans face mask and finally, a pair of black sneakers.
Explore More Costume Ideas
Undertale was created by Toby Fox but Error!Sans was created by CrayonQueen. The story imprinted itself into everyone's minds from the start. It was so iconic that it was still remembered years later and with your Error Sans Undertale costume , you'll only do it justice.
For a wide range of costume ideas and inspiration for various characters, check out our main costume page featuring a diverse collection of costumes for every occasion.
Missing an Outfit Inspo? Submit your idea and we'll make it happen!
Monthly Newsletter
Subscribe and get your Halloween costume ideas from us each year.