If you are looking for a good She Hulk costume for Halloween or a big cosplay event, here's the winning formula for creating the most exciting outfit of the party! Let's see how to dress up as She Hulk from She Hulk.
Costume Guide For COSPLAY & HALLOWEEN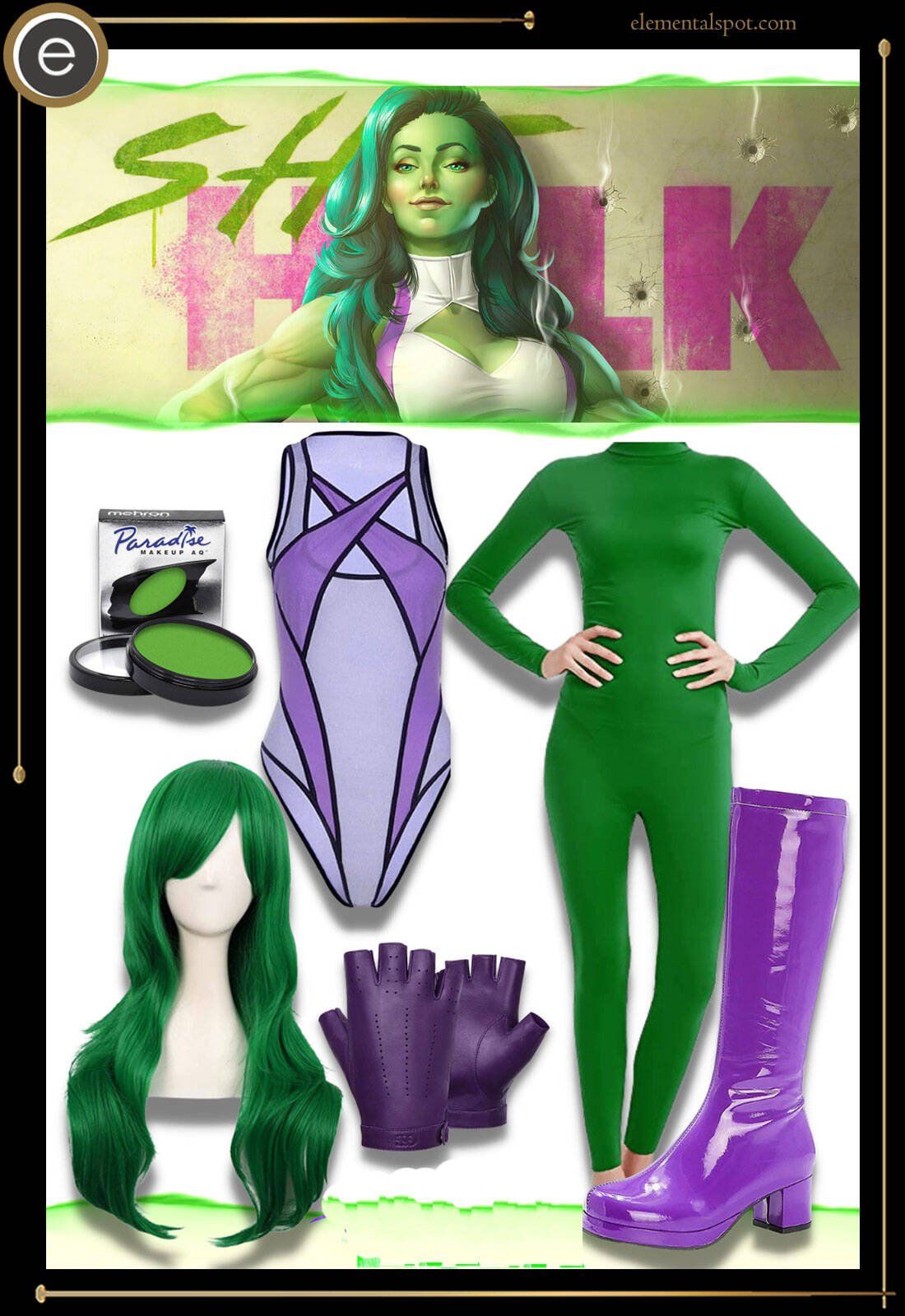 She Hulk from She Hulk Costume Guide
Shopping List for She Hulk from She Hulk Costume & Outfit
Looking for a great costume for your next cosplay event or costume party? We've got just the character for you. This DIY guide will help you create the look of She-Hulk: Attorney At Law.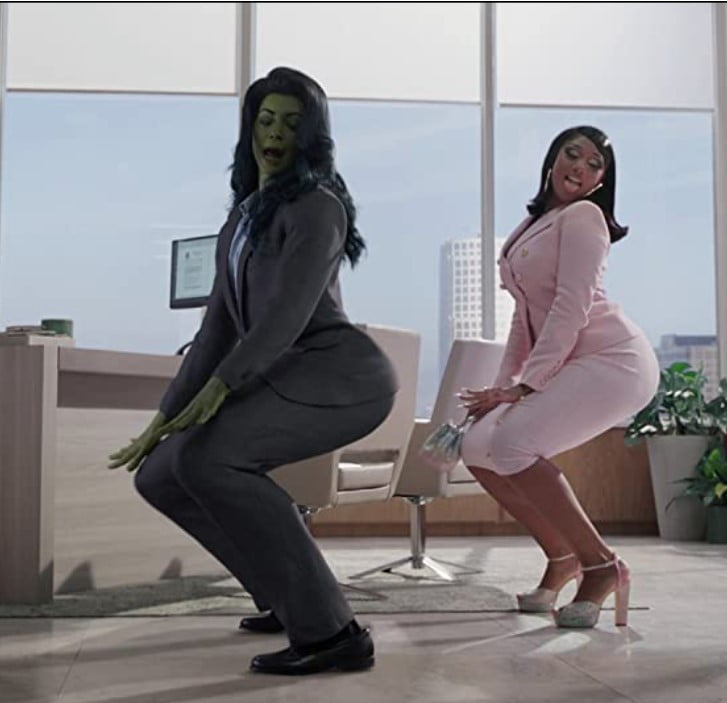 About She-Hulk
She-Hulk, the super-powered star of the 2022 television series is based on the comic book character, who was created by Stan Lee and artist, John Buscema in 1980. The series was created for television by Jessica Gao. Costume designer, Ann Foley along with the talented makeup department and special effects crew transform actress, Tatiana Malslany into the unforgettable green lawyer.
The original She-Hulk, who is also known as Jennifer Walters, is the cousin of the popular character of the Hulk, Bruce Banner. After an emergency blood transfusion from Banner, Jennifer receives a minor strand of his Hulk condition which turns her green. In the new series, she and Banner are in a car accident and some of his gamma-radiated blood drips into a cut of hers causing her Hulk condition. Regardless of how she got the condition she has only a minor version of it and is able to control it whereas Banner struggles to no avail to keep from turning into the Hulk.
Jennifer Walters can go about predominantly normal life. She is a lawyer who specializes in superhuman legal matters. She is seen in the courtroom dressed as neatly as other lawyers and is just as smart as other lawyers. The difference that sets her apart is the green hue of her skin and her massive 6-foot 7-inch frame (plus that gorgeous hair).
How to get the She-Hulk Look?
Have fun recreating the look of She-Hulk for any costume event coming up.
If a confident, intelligent, green-skinned, superheroine lawyer is your idea of a great character to recreate, then a She-Hulk costume is the one for you. There are many looks you can go for. A business suit or an evening gown would make excellent costumes but today we are going to focus on She-Hulk in her fighting attire, her super suit.
First and foremost, you've gotta be green, and here is how to achieve this:
You can get a green full bodysuit and paint your face with green stage makeup or you can get a good quality green body paint and paint your entire body, the choice is yours.
Next, a matching green long, full wig.
You'll need to have a form-fitted purple and silver leotard such as what dancers or gymnasts wear. Iridescent purple and silver would look great.
Add a pair of knee-high purple gogo boots or a pair of purple and silver high-top sneakers and purple fingerless gloves and your costume is complete.
Enjoy fighting the bad guys on the street as well as in the courtroom in your DIY She-Hulk costume. 
For a wide range of costume ideas and inspiration for various characters, check out our main costume page featuring a diverse collection of costumes for every occasion.
Missing an Outfit Inspo? Submit your idea and we'll make it happen!
Monthly Newsletter
Subscribe and get your Halloween costume ideas from us each year.