Dress Up Like Ricky Bobby from Talladega Nights
If you are looking for a good Ricky Bobby costume for Halloween or a big cosplay event, here's the winning formula for creating the most exciting outfit of the party! Let's see how to dress up as Ricky Bobby from Talladega Nights.
Outfit Guide For COSPLAY & HALLOWEEN
Ricky Bobby from Talladega Nights Outfit Guide
Shopping List for Ricky Bobby from Talladega Nights Costume & Outfit
Are you ready to rev up your outfit game and channel your inner Ricky Bobby from the legendary comedy "Talladega Nights"? Whether it's a costume party, cosplay event, or just for the thrill of embodying this iconic character, we've got you covered. In this DIY costume tutorial, we'll break down every essential element you need to nail the Ricky Bobby look. So, put on your racing gloves, fasten your seatbelts, and let's hit the gas on this fashion adventure.
Let's First Look at Ricky Bobby's Origins
Before we dive into crafting the perfect Ricky Bobby costume, let's get to know the man behind the wheel. Ricky Bobby, portrayed by the hilarious Will Ferrell, is the charismatic and slightly clueless NASCAR driver at the heart of "Talladega Nights: The Ballad of Ricky Bobby." Directed by Adam McKay, this sports comedy film takes a satirical spin on the world of professional racing, and Ricky Bobby is at the center of all the chaos.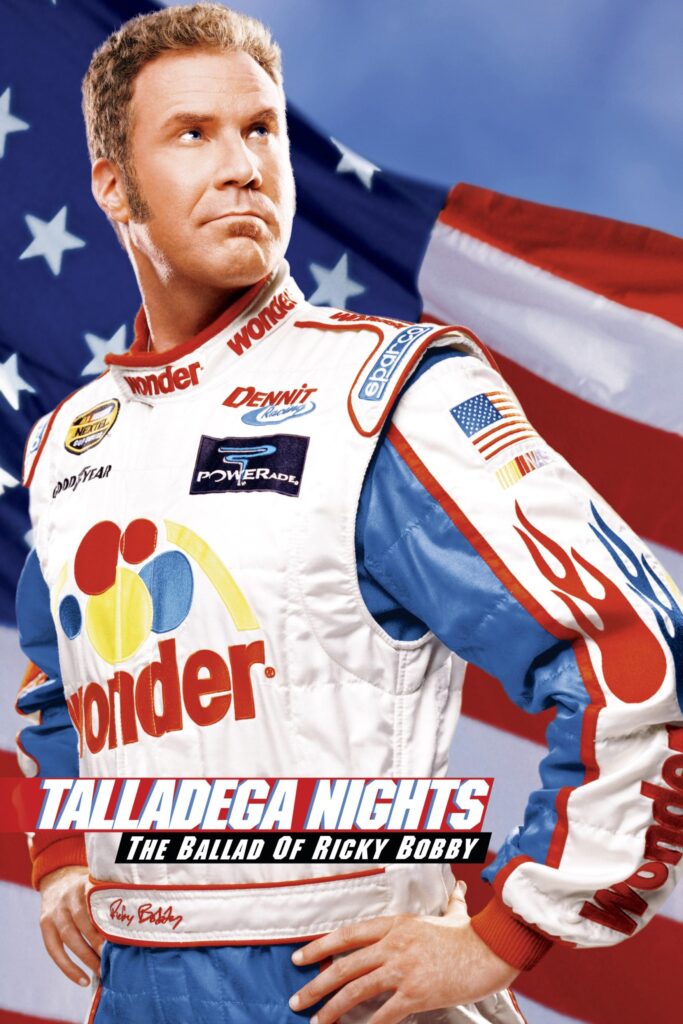 Getting to Know Ricky Bobby's Personality
To pull off the Ricky Bobby look convincingly, it's crucial to understand his personality. Ricky is a lovable, albeit somewhat dim-witted, character who's fiercely competitive on the racetrack but often hilariously misguided in his personal life. He's known for his unwavering self-confidence and his catchphrase, "If you ain't first, you're last." This over-the-top confidence, along with his flashy racing attire, makes Ricky Bobby an unforgettable character.
Crafting the Ricky Bobby Costume
Now that we've explored the essence of Ricky Bobby, let's transform you into this iconic character step by step.
Racing Gloves: Ricky Bobby wouldn't be caught without his signature racing gloves. Look for a pair of black leather gloves with a sleek design.
Racing Ballcap: Top your look with a classic racing ballcap. Opt for one with a prominent sponsor logo, just like Ricky's.
Black Sunglasses: Ricky Bobby's black sunglasses add a dash of coolness to his ensemble. Find a similar pair to complete the look.
Racing Jumpsuit: The centerpiece of your Ricky Bobby costume is the racing jumpsuit. You can either purchase one online or visit a thrift store for a retro racing suit. Don't forget to customize it with Ricky's name and racing number.
Blue Sneakers: Ricky sports blue sneakers with lightning bolt details. Find a pair that matches the style and color of his shoes.
Gold Lightning Bolt Necklace: Add a flashy gold lightning bolt necklace to capture Ricky's flamboyant style.
Black Sports Watch: Ricky Bobby is all about precision timing. Find a sleek black sports watch to wear on your wrist.
Cougar Stuffed Animal: Don't forget to carry around a plush cougar stuffed animal as a humorous nod to Ricky's wild encounter in the film.
Now that you've gathered all the necessary elements for your Ricky Bobby costume, it's time to assemble them and bring the character to life. Remember to pay attention to the details, from the hairstyle to the attitude, to fully embody this unforgettable NASCAR superstar.
Adam McKay played a significant role in shaping the characters' distinctive styles. You can learn more about him on his Wikipedia page.
Now that you have all the tools to become the life of the party as Ricky Bobby, rev up your outfit and let your inner NASCAR superstar shine. With your racing gloves, jumpsuit, and fearless attitude, you're ready to hit the costume party circuit in style. So, embrace the spirit of Ricky Bobby, and remember, "If you ain't first, you're last!"
Missing an Outfit Inspo? Submit your idea and we'll make it happen!
Monthly Newsletter
Subscribe and get your Halloween costume ideas from us each year.