Dress Up Like Patrick Bateman from American Psycho
If you are looking for a good Patrick Bateman costume for Halloween or a big cosplay event, here's the winning formula for creating the most exciting outfit of the party! Let's see how to dress up as Patrick Bateman from American Psycho.
Costume Guide For COSPLAY & HALLOWEEN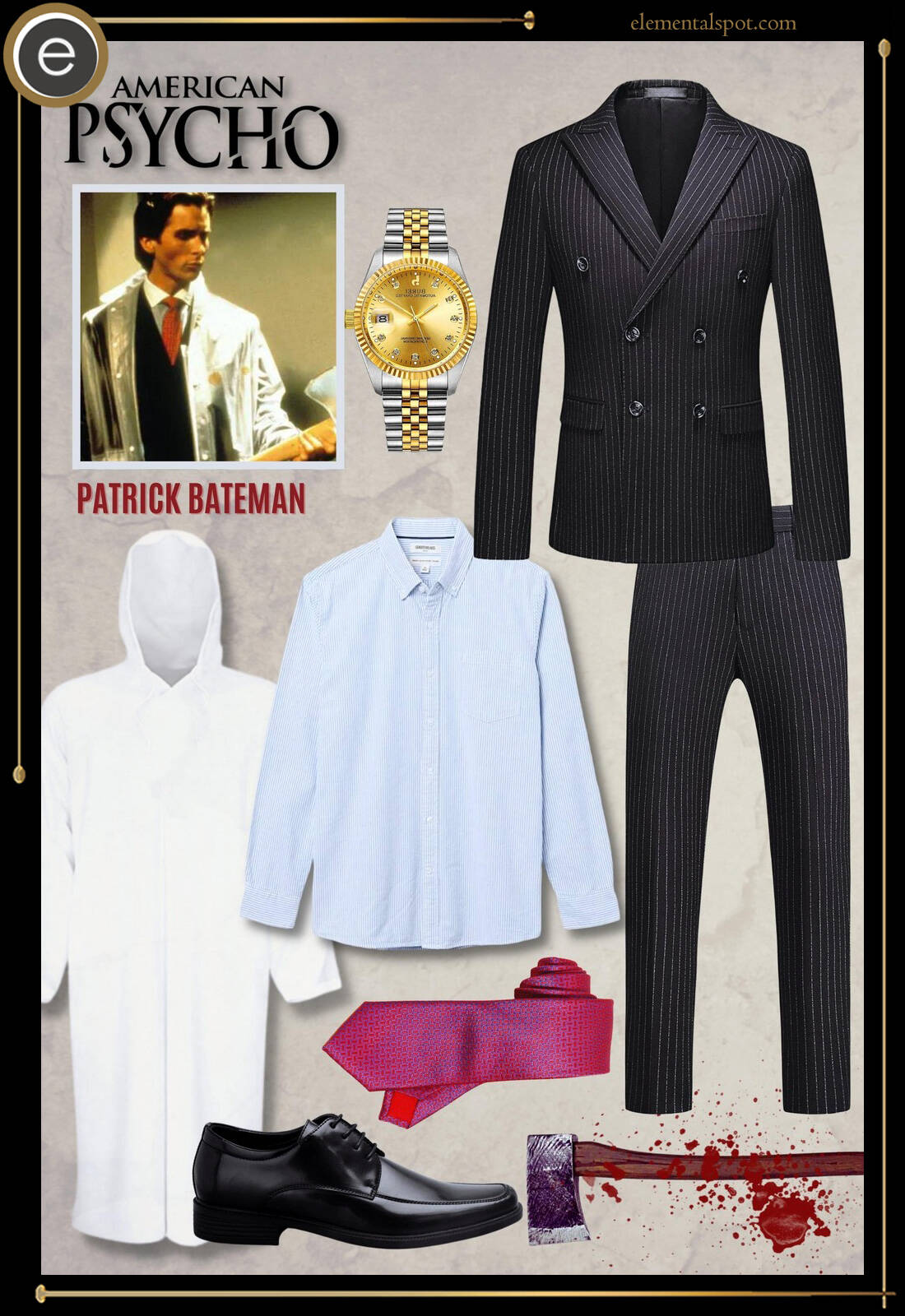 Patrick Bateman from American Psycho Costume Guide
Shopping List for Patrick Bateman from American Psycho Costume & Outfit
Very little movies leave us as disturbed as the American Psycho (2000) left us. Mass murder and jump scares might be scary, but psychopaths and silent, sneaky killers are scarier! Mary Harron created the character of Christian Bale, but the American Psycho costume is courtesy of Isis Mussenden.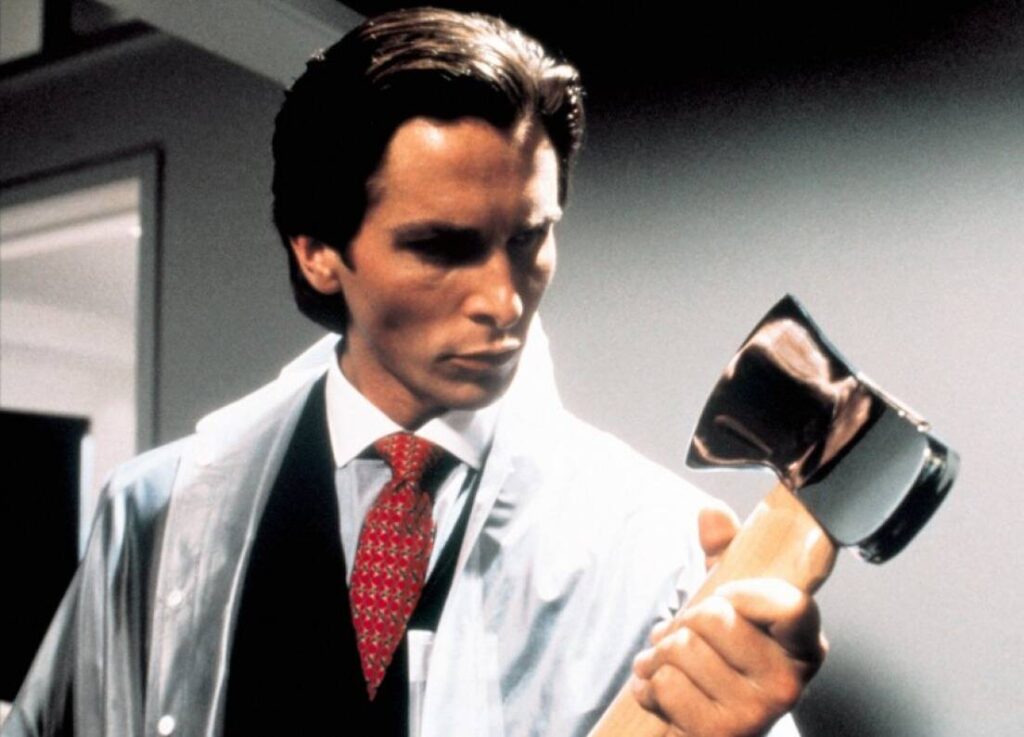 Patrick Bateman is, at least from the outside, a person you wouldn't glance twice on the street. This wealthy banking executive spends most of his days embracing obsessive routines and feeding his narcissistic behavior with more and more additions to his beauty and fitness regimens.
Bateman is essentially a greedy psychopath, which is a fun character to play – we'll have to ask Christian Bale about that. From the outside, he is well put together, but from the inside, he is simply a shell of what a human being is supposed to be.
To embrace the Patrick Bateman costume, you have to get into the mindset of an emotionless person who cares only about materialistic values. Well-ironed suits, fancy suits, expensive watches, and tidy hair is what you'll be focusing on, at least when you're "acting normal".
Our protagonist thinks of himself as the world's most important judge, and so he decides to kill those that he is disgusted with. These people are unimportant, insignificant, and a slight inconvenience in his daily life.
To begin your preparation for the costume of Patrick Bateman from American Psycho, you need to get into the chilling mindset of the cold-blooded murderer. His morning routine includes a complex shower routine, a skincare routine, as well as a workout. Only the most dedicated Halloween and cosplay enthusiasts will reenact the whole thing!
Make sure that your costume looks very well put together – Patrick would never leave the house looking anything less than perfect. A suit and a tie might be your regular banking executive equipment, but an axe surely isn't what you'd think of as the main accessory.
Our top advice is to take great care of your hair, and slick it back with some gel, so it stays in place. Bateman is obsessed with perfection and stability, so make sure your costume has no flaws! Don't forget to keep a straight face – psychopaths don't smile, and when they do, they sound crazy!
Missing an Outfit Inspo? Submit your idea and we'll make it happen!
Monthly Newsletter
Subscribe and get your Halloween costume ideas from us each year.