Dress Up Like Mrs. Peacock from Clue
If you are looking for a good Mrs. Peacock costume for Halloween or a big cosplay event, here's the winning formula for creating the most exciting outfit of the party! Let's see how to dress up as Mrs. Peacock from Clue.
Costume Guide For COSPLAY & HALLOWEEN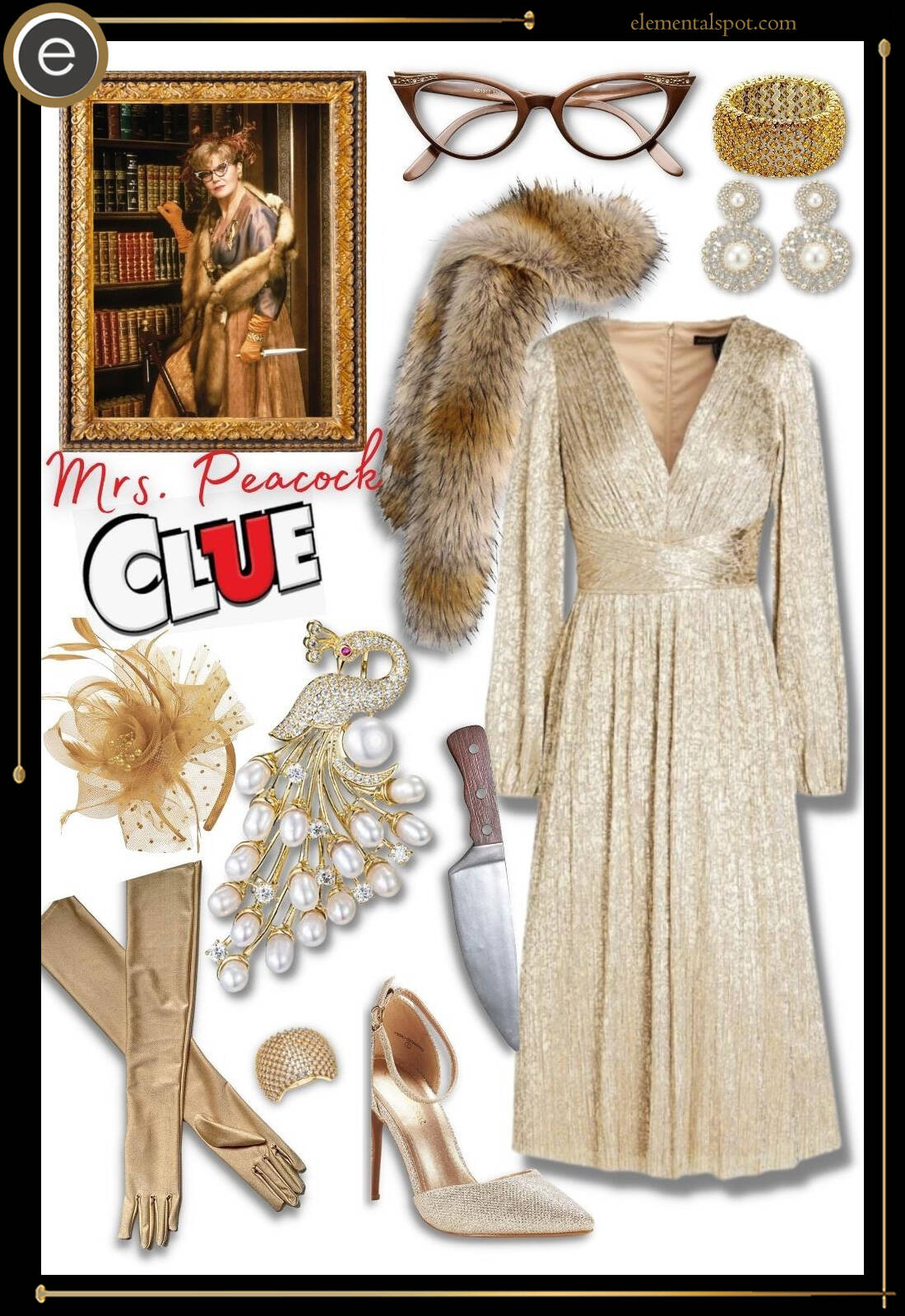 Mrs. Peacock from Clue Costume Guide
Shopping List for Mrs. Peacock from Clue Costume & Outfit
Halloween or your next dress up party is the perfect time to recreate one of the looks from the cult classic movie Clue (1985) and none more so than the cunning Mrs Peacock. The Mrs Peacock costume might not instantly be recognisable, but just as the films costume designer Michael Kaplan did, you don't want to be too obvious or draw too much attention to yourself when a murder occurs.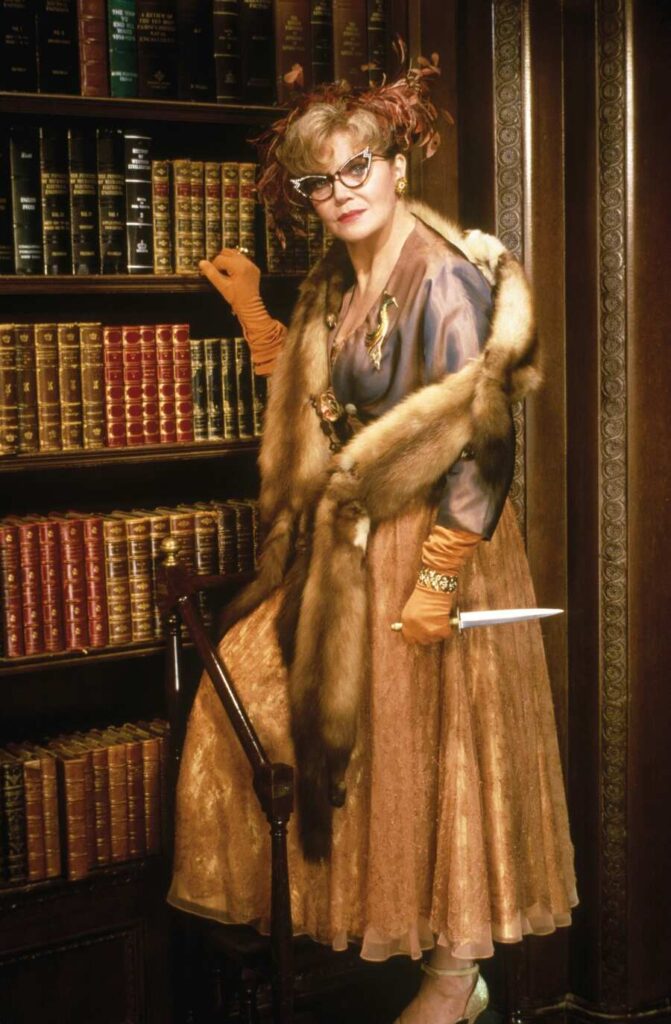 The mystery black comedy movie is based on the 1949 board game, designed by Anthony E. Pratt, of the same name. The character of Mrs Peacock is the wife of a U.S senator who is accused of taking bribes for her husband. So to carry off the Mrs Peacock costume you want to look sophisticated, and elegant.
How To get the Mrs. Peacock Look?
Go for a gold evening dress, something classy with a vintage feel to fit in with the 1950's era that the movie is set in, and of course make sure to pair this with a faux fur stole wrapped around your shoulders and sparkling gold high heeled shoes.
A lot of the Mrs Peacock costume will rely heavily on her jewelry and other accessories to hint at her identity. Firstly make sure to find a beautiful jeweled peacock brooch to give an unspoken nod to the character pseudonym, followed by some large jeweled earrings and a gold cuff bracelet that look expensive.
Ever the lady, Mrs Peacock would not have been seen without her evening gloves on. Perfect for reminding everyone you are in fact of high class, and for not leaving any fingerprints. Throw your hair up into a suitable evening updo and finish with a beautiful feather fascinator or feather embellished hair clip.
The make-up for the Mrs Peacock costume shouldn't be difficult, go for a classic party look in soft tones to fit the character and the beautiful gold dress you are wearing. Instead focusing on her cat eye rimmed glasses, a brown or gold frame will blend in with the outfit while really setting the costume off.
Spoiler, but if you want to stay true to the original board game then Mrs Peacock killed the cook in the kitchen with a knife. So adding a fake knife to your outfit will give your Mrs Peacock costume some authenticity, but don't make your knife too obvious; you don't want the blame for the crime to fall on you too soon into the party.   
So now all there is left to do is pair up with a friend who can dress up as Mrs. White from Clue.
Missing an Outfit Inspo? Submit your idea and we'll make it happen!
Monthly Newsletter
Subscribe and get your Halloween costume ideas from us each year.