Dress Up Like Milo Thatch from Atlantis
If you are looking for a good Milo Thatch costume for Halloween or a big cosplay event, here's the winning formula for creating the most exciting outfit of the party! Let's see how to dress up as Milo Thatch from Atlantis.
Outfit Guide For COSPLAY & HALLOWEEN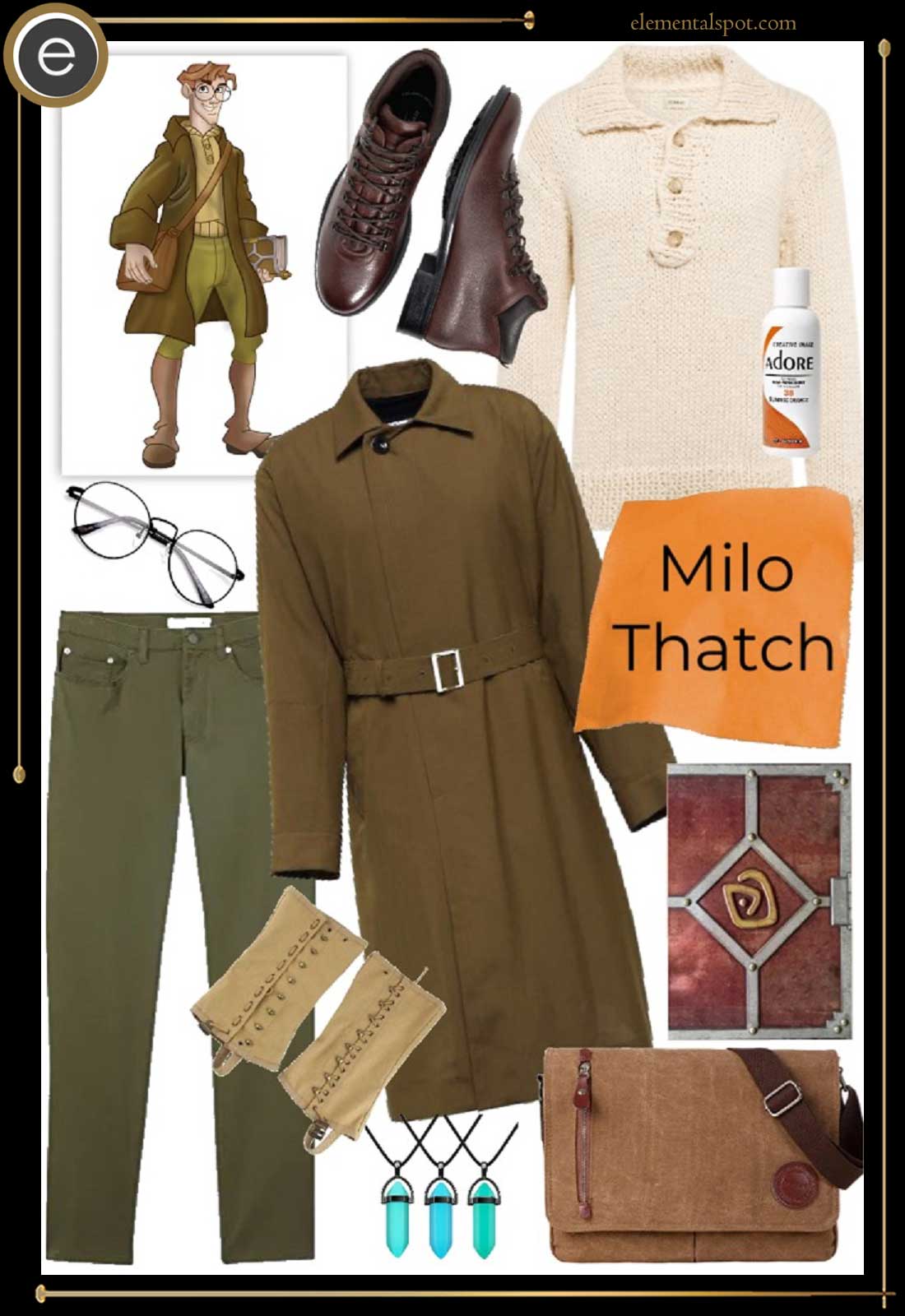 Milo Thatch from Atlantis Outfit Guide
Shopping List for Milo Thatch from Atlantis Costume & Outfit
The world of Disney has always produced a great selection of animated characters that you could use as inspiration for your next dress-up or cosplay event. But if you are looking for a character who is a bit less well known than the usual Disney favorites, how about creating a Milo Thatch costume from 2001's Atlantis: The Lost Empire. Designed and animated by John Pomeroy and his team, our unlikely hero will be perfect for all you aspiring explorers out there.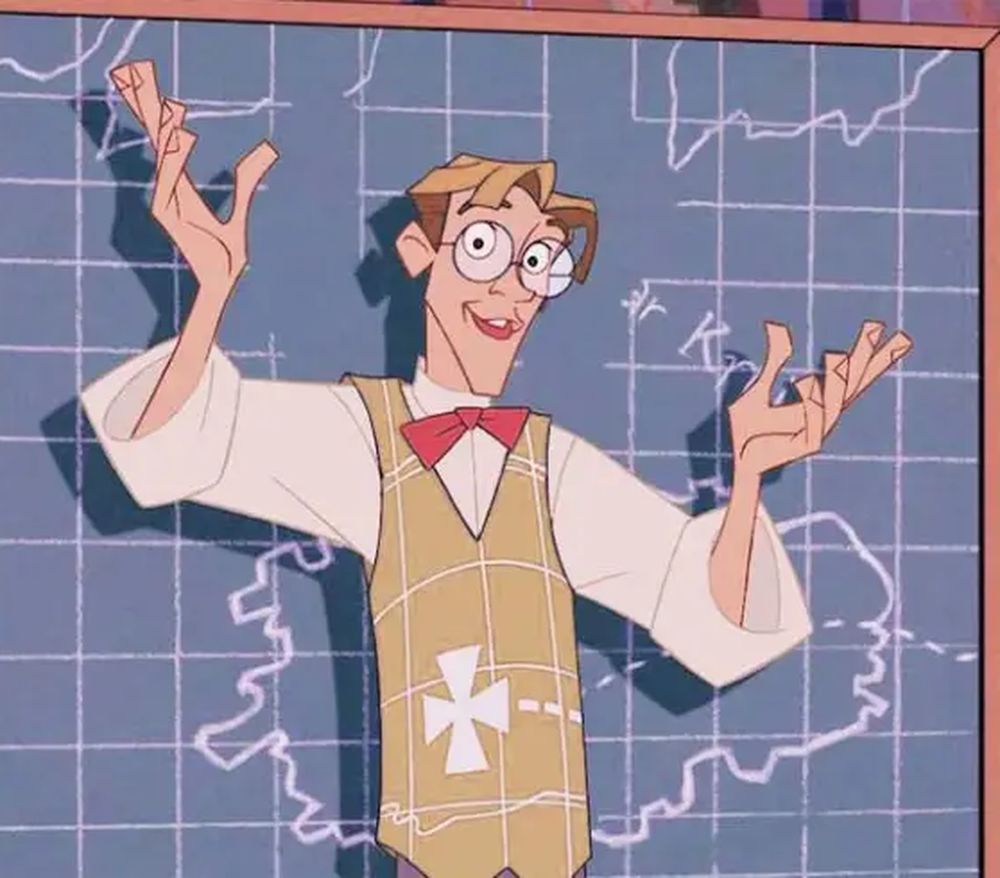 The Adventurous Milo Thatch
Set in 1914, our movie protagonist Milo Thatch, voiced by the wonderful Michael J. Fox, (btw. here you can see how to dress up as Marty McFly) works at the Smithsonian as a linguist and cartographer. Milo is certain that the lost city of Atlantis is real and is desperate to get the chance to go on the adventure of a lifetime to find it. When he is introduced to Preston B. Whitmore, a friend of his grandfather, Whitmore gives him the mysterious Shepard's Journal, and offers transport and a crew for Milo to lead an expedition to Atlantis, to find the lost city. 
Get Milo Thatch's Look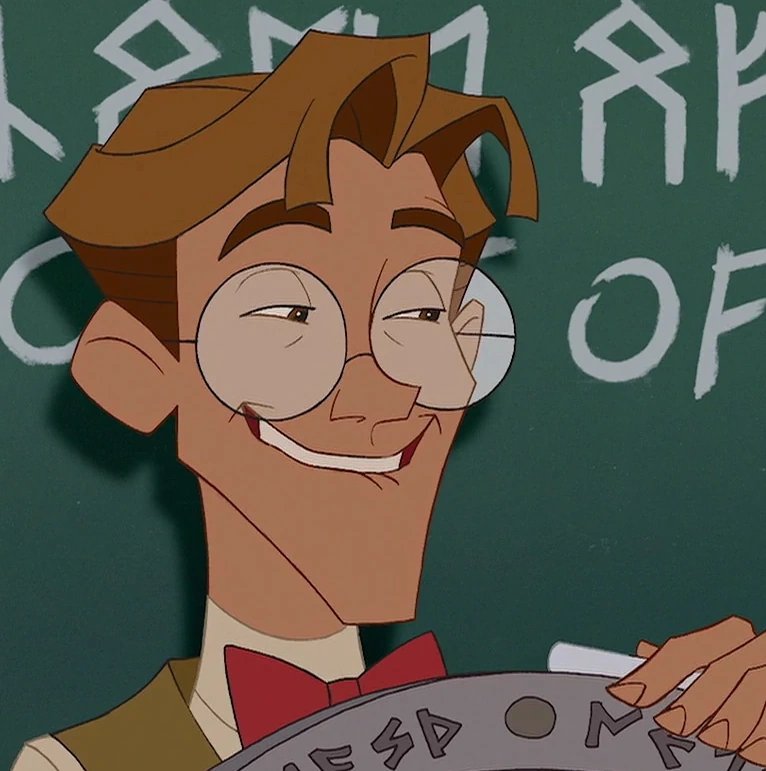 To dress-up like the unlikely hero, start your Milo Thatch costume with a cream long sleeved cotton polo sweater, with a collar and button opening, and a pair of drab olive colored chino pants. On top of which you want to add one of Milo's most recognisable pieces of clothing, a military style trench coat. Look for a trench in a slightly darker olive brown color than you bought your chino trousers in, and wear it undone and open over the rest of your costume.
Brown lace up boots will be perfect for the look you are going for, but to fully replicate Milo's explorer attire you will have to add a pair of vintage style light brown boot gaiters. The gaiters will act as a fabric guard to cover the gap between the hem of your trousers and the top of your boots, by wrapping round your ankles and being secured by the thin strap that hooks under your boots heel.
Perfecting the Milo Thatch Transformation
With your costume coming together it is time to focus on getting your hair right. In the movie Milo's hair is a mix of a very light brown with a tinge of orange, so to give your hair a similar color why not use a semi permanent orange dye. Or if dying your hair isn't possible you could always buy a wig, which would also help you replicate his floppy bangs and short haircut. Add a pair of round wire-rimmed glasses and your transformation is nearly complete.
The only pieces left to accessorize your Milo Thatch costume are a replica of the Shepherd's Journal, which you will be able to buy online, a brown messenger bag to store everything in and a shard of the Heart of Atlantis around your neck. The glowing blue Atlantean crystal gives its wearer and the people of Atlantis an abnormally longlife and was gifted to Milo by the dying King, so make sure to add it to your look to really finish your Milo costume off perfectly.
Missing an Outfit Inspo? Submit your idea and we'll make it happen!
Monthly Newsletter
Subscribe and get your Halloween costume ideas from us each year.