Dress Up Like McLovin from Superbad
If you are looking for a good McLovin costume for Halloween or a big cosplay event, here's the winning formula for creating the most exciting outfit of the party! Let's see how to dress up as McLovin from Superbad.
Outfit Guide For COSPLAY & HALLOWEEN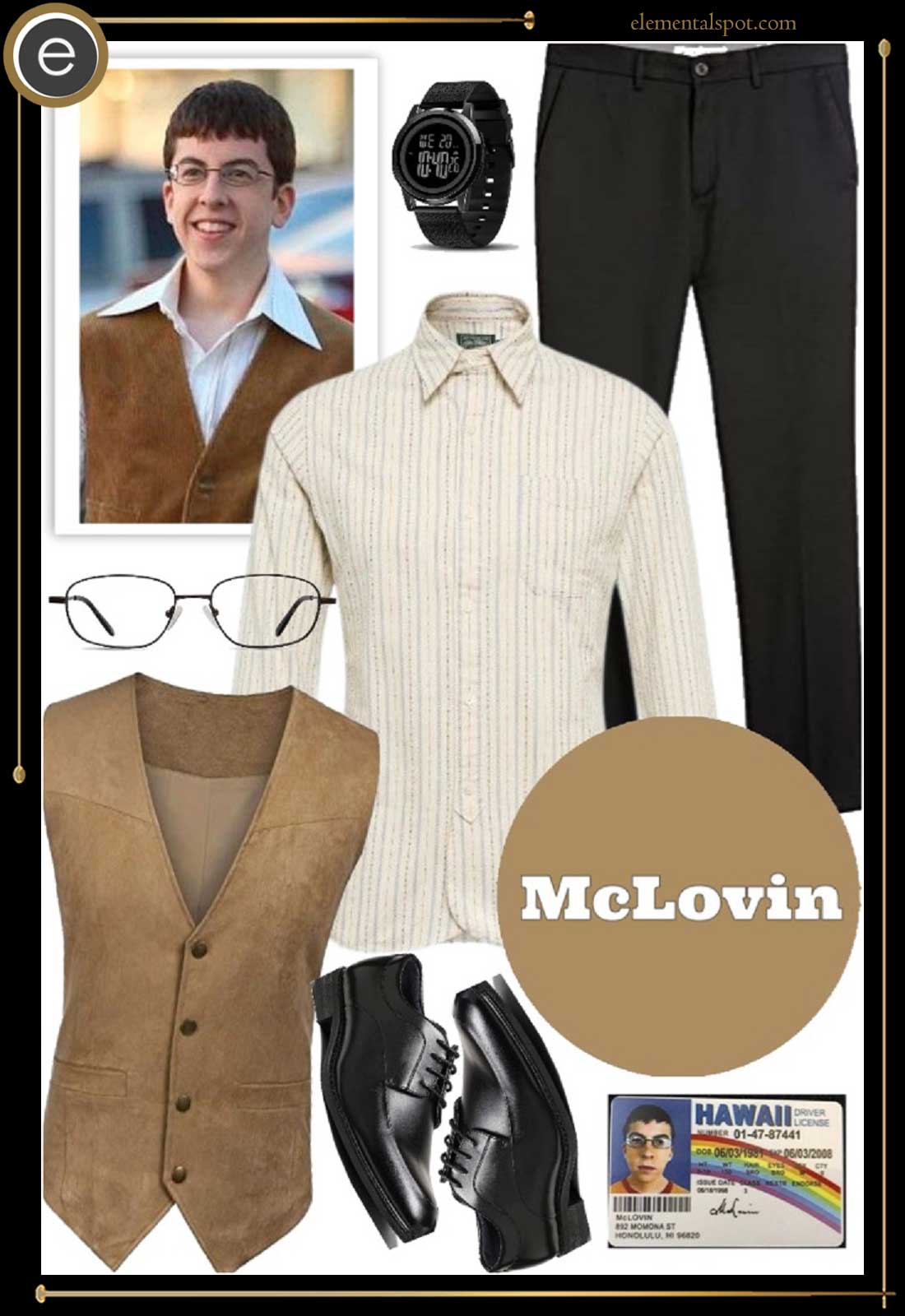 McLovin from Superbad Outfit Guide
Shopping List for McLovin from Superbad Costume & Outfit
Can there be a better movie to take inspiration from for your next dress-up or cosplay event than 2007's Superbad. Debra McGuire, worked on the movie as the costume designer and has created a whole wardrobe of awkward teen outfits to choose from. But this time forget about not being cool or popular and instead dress-up in a McLovin costume in homage to the teen movie legend.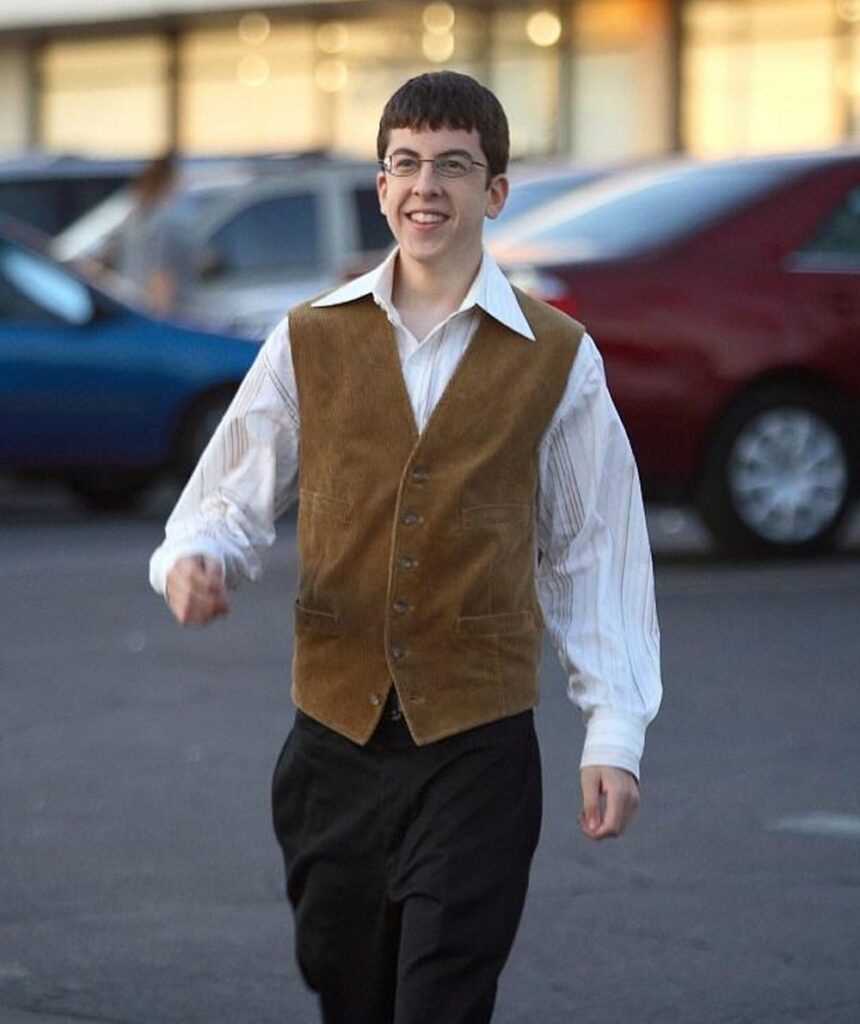 The 2007 American coming-of-age comedy, Superbad, tells the story of Seth and Evan who are about to graduate high school but first want to party and lose their virginity. Somehow the unpopular duo and their friend Fogell get the party invitation of the year, but accidentally volunteer to bring the alcohol. With his fake ID, Fogell can't believe anyone would doubt his ability to get served, but one look at his ID with his new self-appointed nickname McLovin is enough to make anyone nervous, especially when two hapless cops take an interest in him.
How to Get the McLovin Costume
To get the right look for your McLovin costume you want to appear like you might have just raided your dad's wardrobe and picked anything you thought would make you look 25. The nerdy teen made some unusual choices, so to start your costume you will need a cream striped long sleeved button up shirt, a pair of black dress pants and a set of black formal dress shoes. Go for a loose fit on your shirt as in the movie we can see that Fogells shirt doesn't fit and is baggy and way too big on his arms.
But his most controversial wardrobe choice is his dodgy vest, which cruelly gets him compared to Pinocchio and Aladdin by friends Seth and Evan. To make sure that your costume replicates his look perfectly you will need to get a vest that is light brown in color and made of suede. Add a black sports watch to your wrist and you are ready to add your accessories to finish off your costume.   
Before you get to the most important accessory for your McLovin costume you will need to get your outfit styling right. He wears his dark brown hair in a simple short cut, so you can afford to just leave your hair natural as this won't impact the overall look. However his oval wire-framed glasses are a big part of the costume so you will need to buy some to wear.
The Perfect Accessories
Even though getting your McLovin outfit with your vest, oversized shirt and glasses right will play a big part in people recognising you, the one thing your McLovin costume can't do without is his fake ID. Look online and you will find plenty of replicas of the ID for sale, which means that you can finish off your McLovin costume in style and get out there and see what crazy drama you can get into.    
Looking to expand your Superbad cosplay? Check out our guide on how to dress up like Seth from Superbad and complete the iconic duo
Missing an Outfit Inspo? Submit your idea and we'll make it happen!
Monthly Newsletter
Subscribe and get your Halloween costume ideas from us each year.