Dress Up Like Lavagirl from The Adventure of Sharkboy and Lavagirl
If you are looking for a good Lavagirl costume for Halloween or a big cosplay event, here's the winning formula for creating the most exciting outfit of the party! Let's see how to dress up as Lavagirl from The Adventure of Sharkboy and Lavagirl.
Costume Guide For COSPLAY & HALLOWEEN
Are you ready to ignite your inner superhero at a dress-up extravaganza? If you're seeking a character who's not just a costume but a vibrant persona, Lavagirl is your answer! Step into the fiery world of "The Adventures of Sharkboy and Lavagirl " and let's unravel the magic of crafting a Lavagirl costume that truly embodies her extraordinary spirit.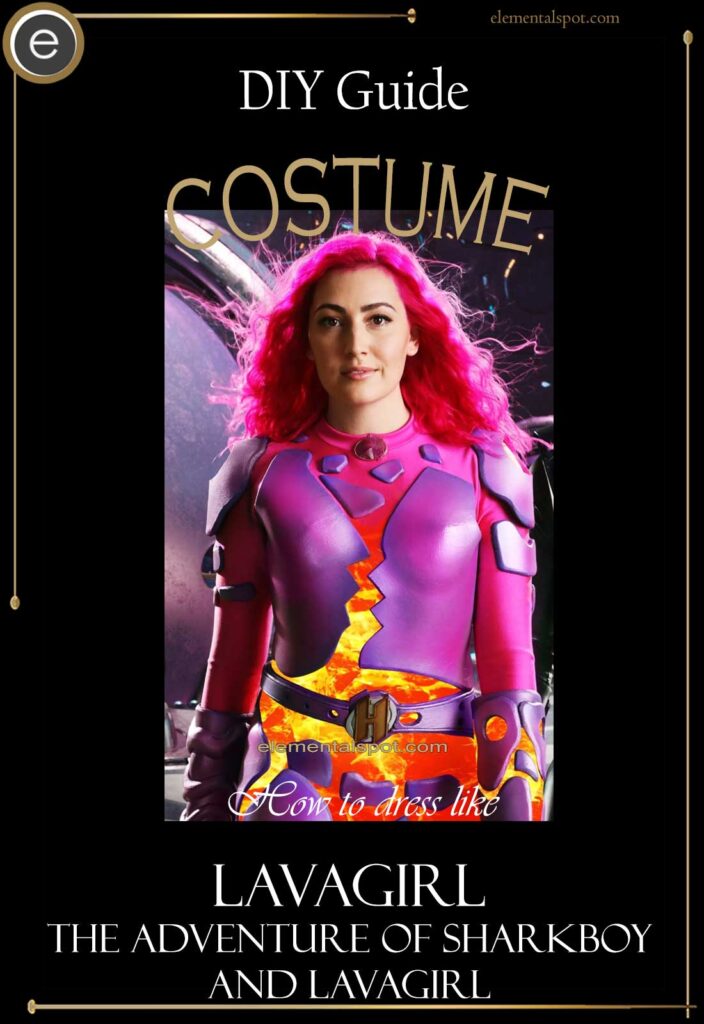 Getting to Know Lavagirl
Lavagirl is a character who is known for her caring, compassionate, and selfless personality. Her warm heart and willingness to help others make her an excellent choice for a costume, allowing you to embody these admirable traits at your next event. She also possesses an explosive temper, much like Sharkboy, but she's better at controlling it.
If you want to delve deeper into her character and learn more about her, you can explore her profile on the Heroes Wiki.
Creating the Lavagirl Costume
Now, let's get into the fun part – creating your Lavagirl costume. To truly transform into this fiery heroine, you'll need a few key items:
Lavagirl Costume with Boots Cover: This is the heart of your outfit. The costume typically includes a fiery design that represents Lavagirl's powers.
Pink Wig: Lavagirl is known for her flaming pink hair, which adds a striking visual element to your outfit.
Pink Boots: Complete the look with pink boots that match her overall appearance.
To make your transformation even more exciting, you can add some additional accessories like lava-themed makeup or props that mimic her powers.
Watch and Learn
For a more detailed guide on creating your Lavagirl costume, check out this YouTube tutorial:
Nina Proctor: The Costume Designer behing Lavagirl Costume
Nina Proctor, the creative mind behind Lavagirl's captivating costume design, may not be as widely recognized as some of Hollywood's big names. Her outstanding work in "The Adventures of Sharkboy and Lavagirl in 3-D" showcases her talent for bringing characters to life. Besides this film, Proctor has left her mark on various other movies, including "Sin City," "Spy Kids," "From Dusk Till Dawn: The Series" and other collaborations with director Robert Rodriguez. Her contributions to these films demonstrate her remarkable ability to create visually stunning and memorable costumes, making her an essential figure in the world of costume design. The 2005 movie "The Adventures of Sharkboy and Lavagirl " was directed by Robert Rodriguez and is based on a story created by Racer Rodriguez. Both played a significant role in shaping the world of Lavagirl.
Get Inspired
Embracing characters like Lavagirl allows us to explore their unique qualities and characteristics. If you're passionate about dressing up and enjoy stepping into the shoes of different characters, consider checking out our main costume page for more creative ideas: ElementalSpot Costumes. For a couple costume, we recommend the tutorial: Dress Up Like Sharkboy from The Adventures of Sharkboy and Lavagirl
For those intrigued by the works of Robert Rodriguez and the world of spy adventures, learn more about the Spy Kids franchise in our detailed article here: Spy Kids: All the Time in the World. It's another opportunity to dive into the imaginative realm crafted by this talented director.
So, whether you're ready to transform into Lavagirl with a stunning Lavagirl costume or explore other exciting character choices, let your creativity shine at your next dress-up event.
Missing an Outfit Inspo? Submit your idea and we'll make it happen!
Monthly Newsletter
Subscribe and get your Halloween costume ideas from us each year.