Dress Up Like Lady Liberty from The Purge
If you are looking for a good Lady Liberty costume for Halloween or a big cosplay event, here's the winning formula for creating the most exciting outfit of the party! Let's see how to dress up as Lady Liberty from The Purge.
Costume Guide For COSPLAY & HALLOWEEN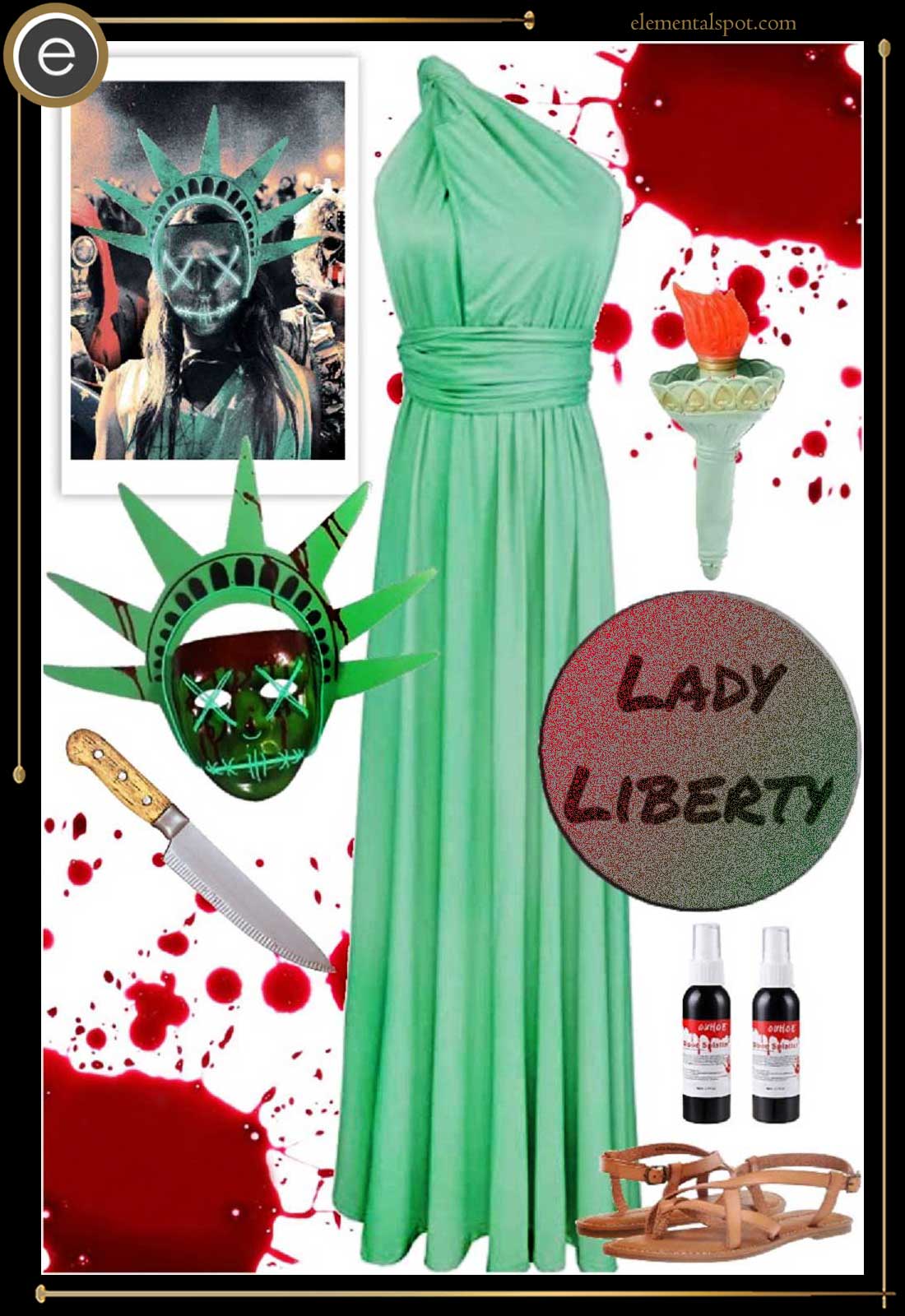 Lady Liberty from The Purge Costume Guide
Shopping List for Lady Liberty from The Purge Costume & Outfit
Lady Liberty from The Purge is a terrifying character with a very dramatic look, making her a perfect figure to embody for Halloween. You're sure to frighten all your friends in this Lady Liberty costume.
Who is Lady Liberty?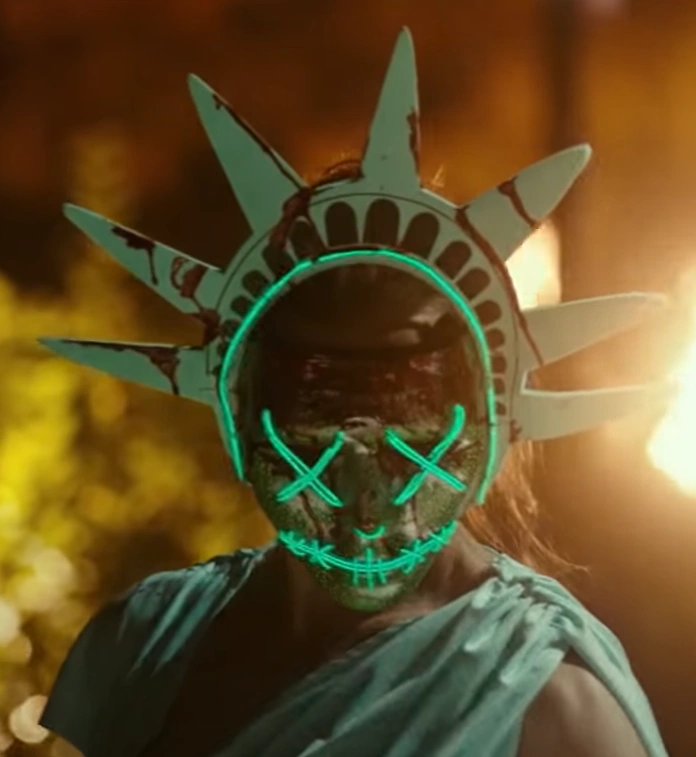 Lady Liberty is a character from the 2016 movie The Purge: Election Year. She is portrayed by American stunt actresses Kachina Dechert and Becca GT.
Lady Liberty's character has become iconic among Purge fans, since the costume designer Elisabeth Vastola designed her costume to resemble the Statue of Liberty. This makes the scenes in which she violently murders people alongside her group particularly meaningful. 
statue of liberty purge costume and accessories 
To become this fashionable yet bloodthirsty character, you will first have to slip on a long green gown and a pair of brown sandals. Additionally, you will have to carry around a little torch prop, and Lady Liberty's signature mask, that resembles the original Statue of Liberty in a creepy, disturbing way. To complete the look and really drive in the fact that this character is a killer, grab a fake knife and douse yourself in fake blood. 
Lady Liberty's mask and make-up
If you want to create your own Lady Liberty mask with makeup, that is entirely possible. You will need teal paint and a brush. Paint your entire face with the teal, then apply dark eyeliner and eyeshadow around your eyes, creating a dark circle. Using a darker green color, contour your cheekbones to make them stand out. With a little Q-tip, apply some fake blood to your face, making them look like tears of blood coming from your eyes.
Finally, using a lighter teal, draw out Lady Liberty's large disturbing smile, then use some string and latex to create a creepy 3D effect. To make the makeup even spookier, use the string again to loop two little X symbols across your eyes, following Lady Liberty's crossed out eyes.
This makeup looks incredibly realistic and is a lot scarier than the pre-made mask you can buy online, and it is relatively easy to do if you follow the instructions closely. With this terrifying mask on, you will have the most horrifying Lady Liberty The Purge costume at the Halloween party! 
Missing an Outfit Inspo? Submit your idea and we'll make it happen!
Monthly Newsletter
Subscribe and get your Halloween costume ideas from us each year.