Dress Up Like Candy Girl from The Purge
If you are looking for a good Candy Girl costume for Halloween or a big cosplay event, here's the winning formula for creating the most exciting outfit of the party! Let's see how to dress up as Candy Girl from The Purge.
Costume Guide For COSPLAY & HALLOWEEN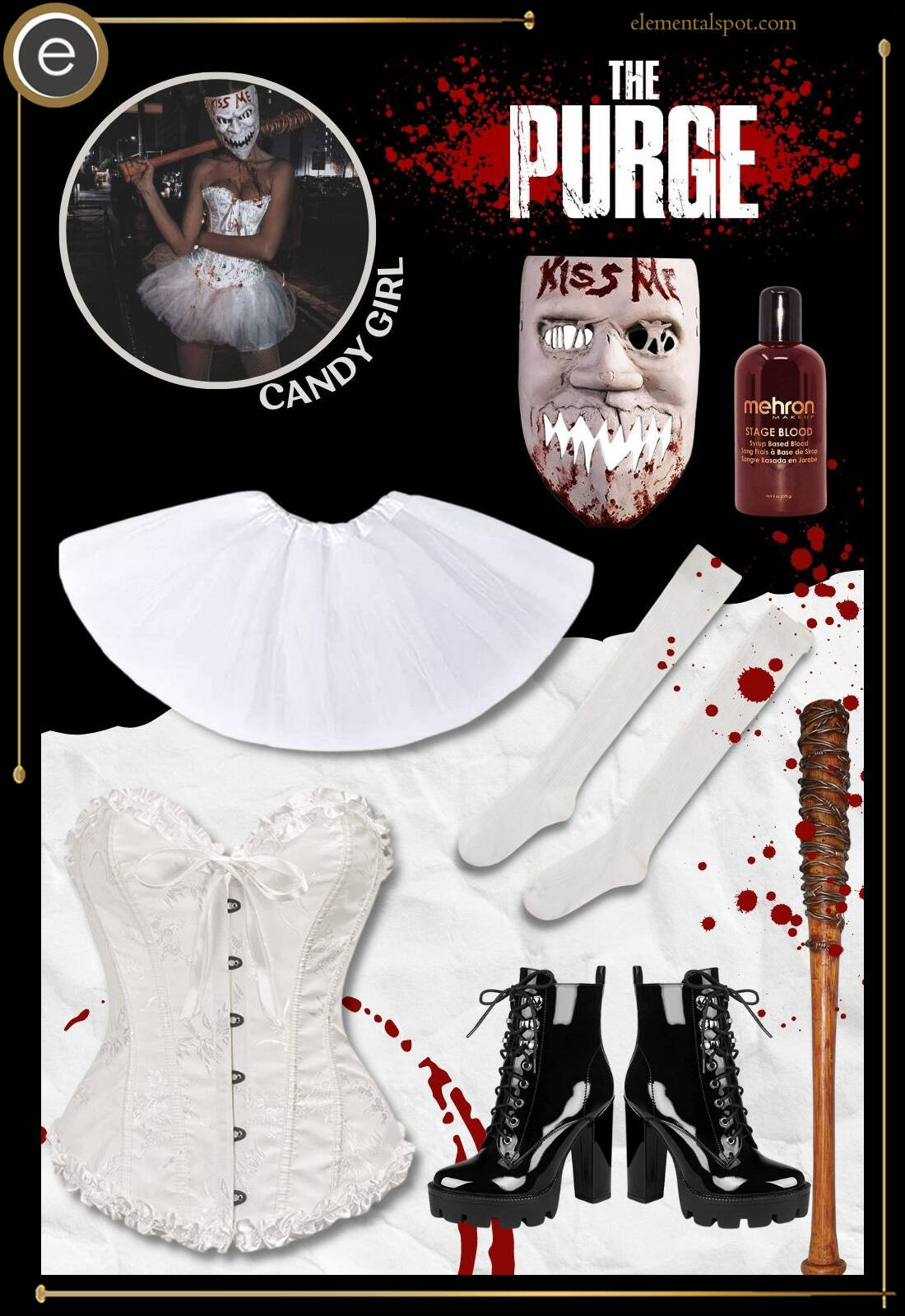 Candy Girl from The Purge Costume Guide
Shopping List for Candy Girl from The Purge Costume & Outfit
If you're inspired by the candy girl costume from The Purge: Election Year (2016), you should check out other work done by Elisabeth Vastola, the costume designer! Dystopian horror movies such as these are perfect for Halloween costumes, since you get to be creative and adapt the style as you wish.
A Halloween party might not be like the annual Purge, an event where even murder is legal, but you can most certainly "kill it" when it comes to your clothes and make-up. Since the movie became a franchise, it's very recognizable, and you ought to get some compliments for your creativity.
Kimmy's Costume as a Reflection of Her Character
We have already explained in detail how to get the purge lady liberty costume
In the following, we will show you how to create a convincing Candy Girl The Purge costume. Have fun!
The candy girl costume is a fun one – you get to wear a tulle skirt, a pretty white corset, and an assault rifle. That's certainly an interesting combination of props, right? If we wish to take a peek under the costume of the candy girl, we meet Kimmy. Kimmy is played by Brittany Mirabile, and her story is quite interesting.
Exploring the Symbolism Behind the Candy Girl's Outfit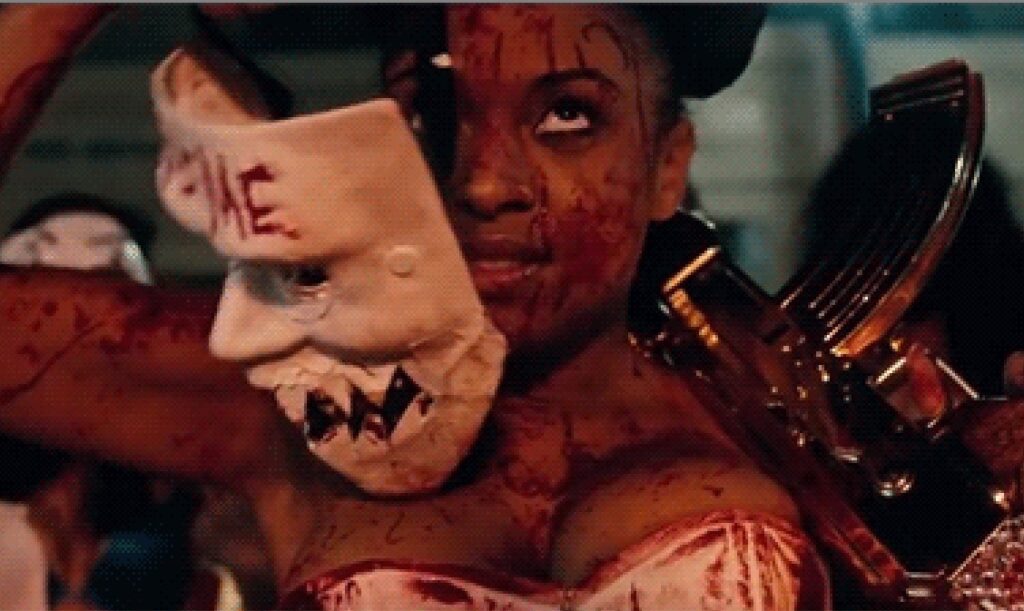 Kimmy used to be a regular teenage girl with a few vices, and one of them was candy. She tried to steal some from Joe Dixon's store, and then offered immoral services to get away when she got caught. This rebellious stance of hers is shown through her costume, as she wears provocative clothes and uses her feminine attributes to earn mercy points.
When the annual Purge begins, Kimmy grabs the chance to get revenge and equips herself with weapons. She goes back to the store, confesses her previous killings, and enters a bloody conflict. Her faith was tragic, but so was her story, which is great for the costume, as it gives us more of a dramatic flair.
Candy Girl Hair and Mask
Kimmy's hair is tied into two space buns, and she wears a big, white mask with distorted eyes and mouth openings. Her famous "KISS ME" mask is a great DIY project you can embrace for fun.
Our best advice is to keep the make-up relatively minimal, as you'll be wearing a mask anyway. Get a white corset, a white tulle skirt, some white stockings, and make sure to bedazzle your mockup rifle. You can customize it with spray paint! Have fun being the candy girl – but, you know, not too much fun.
Missing an Outfit Inspo? Submit your idea and we'll make it happen!
Monthly Newsletter
Subscribe and get your Halloween costume ideas from us each year.