Dress Up Like Indiana Jones from Raiders of the Lost Ark
If you are looking for a good Indiana Jones costume for Halloween or a big cosplay event, here's the winning formula for creating the most exciting outfit of the party! Let's see how to dress up as Indiana Jones from Raiders of the Lost Ark.
Outfit Guide For COSPLAY & HALLOWEEN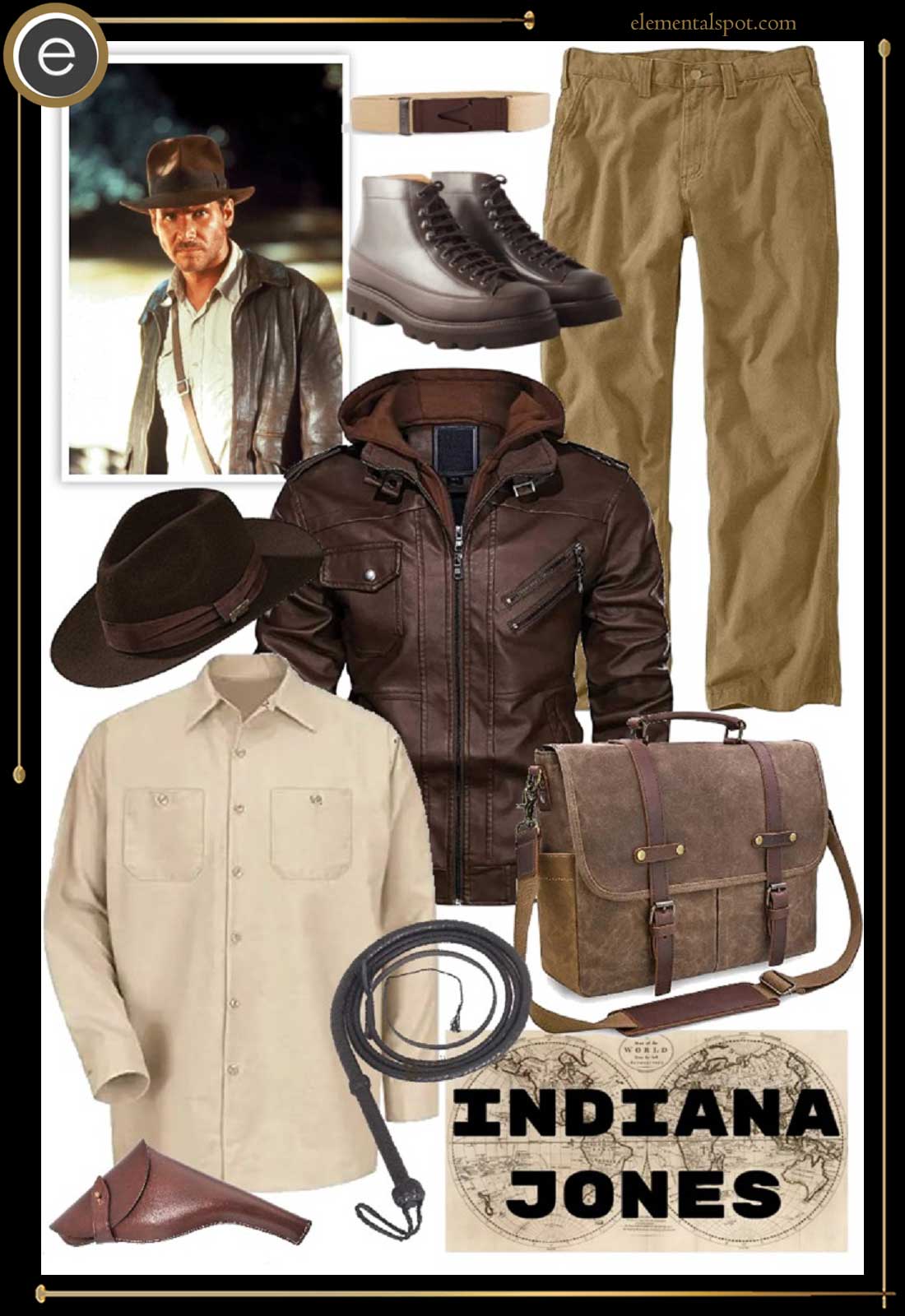 Indiana Jones from Raiders of the Lost Ark Outfit Guide
Shopping List for Indiana Jones from Raiders of the Lost Ark Costume & Outfit
As one of Hollywood's biggest film heroes, who wouldn't want to step out at Halloween or for their next cosplay event dressed in an Indiana Jones costume. Our favorite snake hating archeologist, also known as Dr. Henry Jones Jr, has gone on to be dressed by many different designers over the course of his movies. However the initial vision was all down to the creative mind of Deborah Nadoolman, with a little bit of direction from Stephen Speilberg.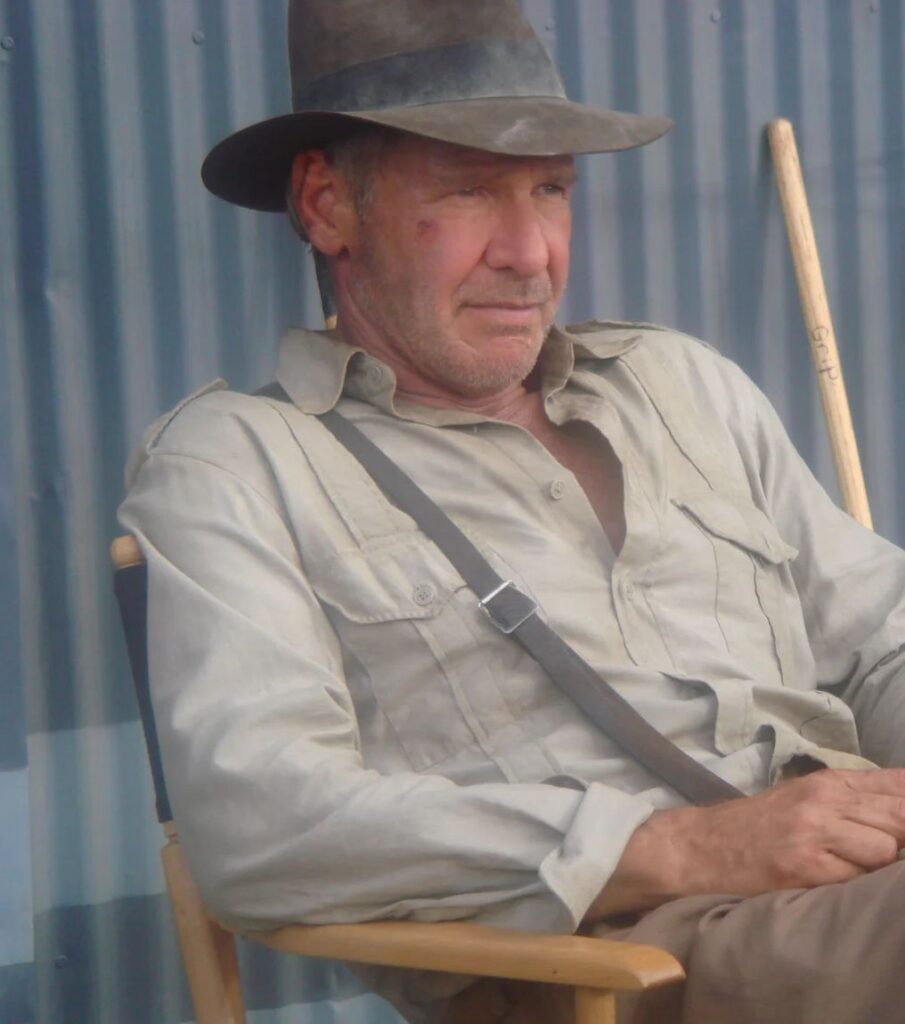 The Indiana Jones franchise began in 1981 with the release of the first film Raiders of the Lost Ark, and has gone on to produce many sequels and spin-offs. The first movie sees our archeologist, adventurer and movie protagonist face off against the Nazis' in a race against time to stop them gaining the power of the Ark of the Covenant, which they believe will make their armies invincible.
Getting the Indiana Jones Look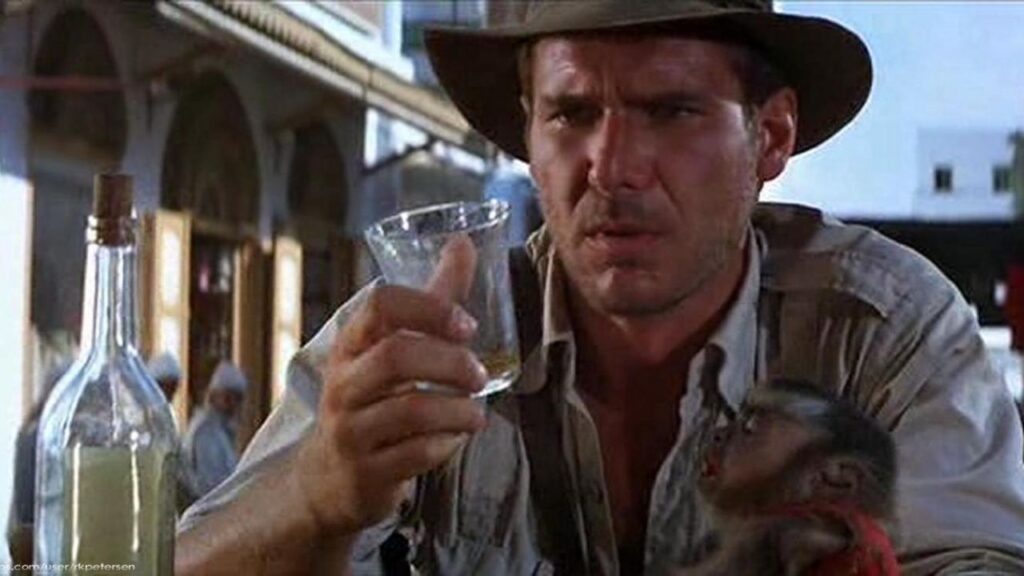 As much as the movies are about Indy's adventures, sarcastic sense of humor and the ancient artifacts he pursues, we can't forget how important a role his costume plays. Start your iconic Indiana Jones costume with a khaki long sleeve button up shirt and matching straight leg khaki trousers. Go for something in the style that you might expect to wear if you were going on safari, adding a tan woven belt to the trousers and finishing with a pair of brown lace up boots.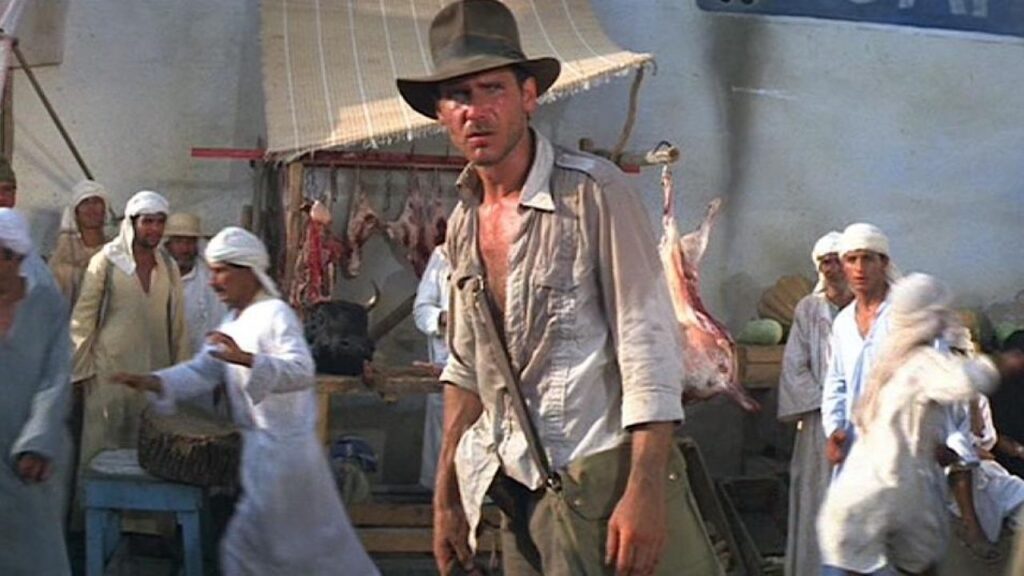 Our movie protagonist is rarely seen without his leather jacket, and since we are sticking to a khaki and brown color palette, go for a jacket in a dark brown. The original jacket design from the movie was based on a military style flight jacket, so you are looking for something with a bit of ease of movement. Style your leather jacket with the addition of a brown messenger bag or satchel for keeping all your important archaeological research in.
Accessorizing Your Indiana Jones Costume
Indy comes up against his fair share of foes throughout his adventuring, but he always comes prepared. To make sure you are prepared, get yourself a brown gun holster to attach to your tan woven belt and add a World War I style revolver, for movie authenticity. Lastly don't forget about your bullwhip, Indy was a dab hand with his but if you've never used one before maybe just wind it up and strap it to your belt instead.
There is only one more piece to add to complete your Indiana Jones costume, but it is the most important one of all, his fedora. The style of fedora hat you want has a tall crown, wide-brim and is in a matching brown shade like the rest of your costume. Indy's fedora was so important to his look on screen that if it fell off during filming the scenes would be reshot. So do not let that fedora fall off, it's what gives the character his distinctive silhouette.
Discover the remarkable costumes from Steven Spielberg's cinematic universe. Explore articles showcasing the iconic attire of characters like Chief Brody from Jaws delving into the captivating world of Spielberg's film wardrobe.
Missing an Outfit Inspo? Submit your idea and we'll make it happen!
Monthly Newsletter
Subscribe and get your Halloween costume ideas from us each year.