Dress Up Like Hotline Miami Jacket
If you are looking for a good Hotline Miami Jacket costume for Halloween or a big cosplay event, here's the winning formula for creating the most exciting outfit of the party! Let's see how to dress up as Hotline Miami Jacket from .
Costume Guide For COSPLAY & HALLOWEEN
Hotline Miami Jacket from Costume Guide
Shopping List for Hotline Miami Jacket from Costume & Outfit
Jacket from Hotline Miami is a great character to recreate for your next cosplay event, costume party, or Halloween. You'll find all you need to know in this DIY guide to dress as this killing machine. Let's create the ultimate Hotline Miami Jacket Costume!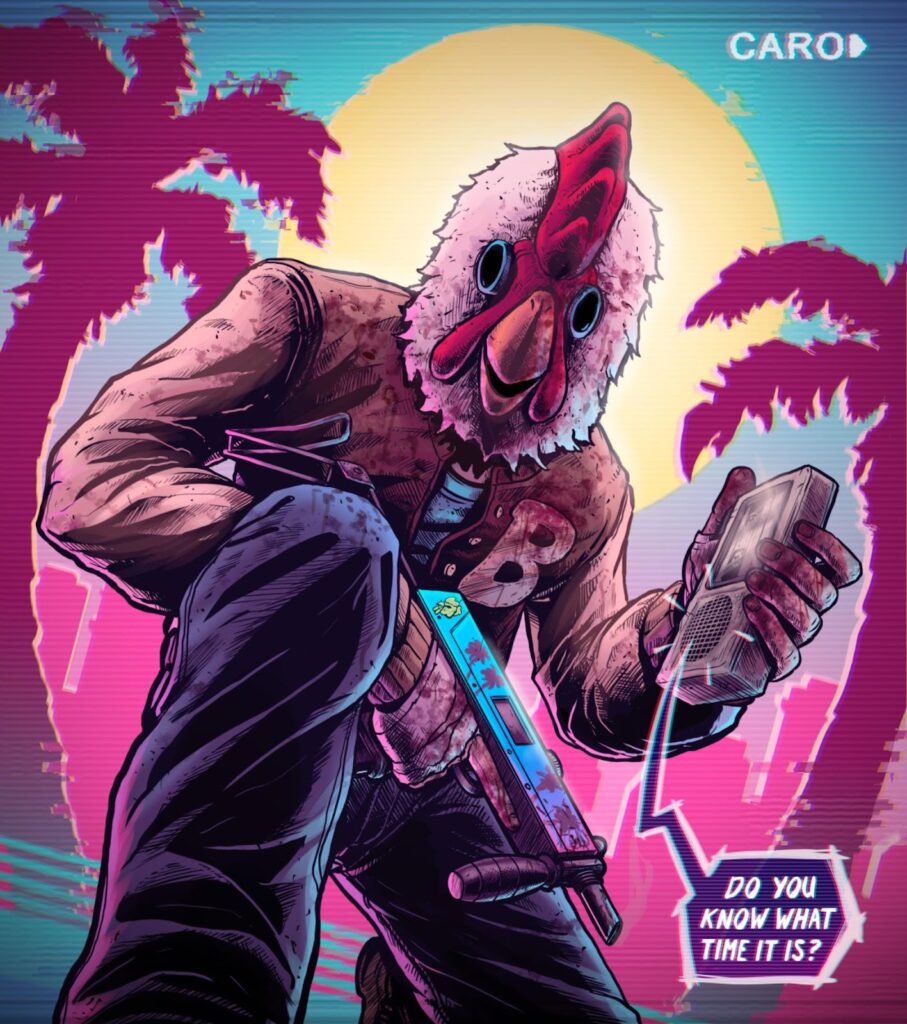 Who is Jacket?
Jacket is a character in the violent and high paced game, Hotline Miami, developed by Dennis Wedin and Jonatan Soderstrom who are collectively known as Dennaton Games. The game was released in 2012 for Microsoft Windows. 
The game is set in Miami in 1989 and revolves around Jacket who receives coded messages on his answering machine instructing him to kill members of the local Russian mafia. The character has no official name but was dubbed Jacket because of his signature letterman jacket worn in the game.
Jacket has a long list of committed crimes including breaking and entering, terrorism, animal cruelty, torture and mass murder. He commits these crimes while wearing various animal masks.
To dress as Jacket you will need a few specific items. You need a pair of blue jeans, a turquoise colored T-shirt and a pair of high top gray sneakers such as Converse. Next, you'll need the brown and beige letterman jacket with the letter B on the chest. To top it off, an animal head mask such as a rooster or pig as seen in the game. You'll find the mask online easily. You can even add some fake blood splatters on your clothes and carry a hammer as a weapon to really get a good look. That's all it takes to create a great Jacket from Hotline Miami costume for any of your upcoming dress up occasions. 
For a wide range of costume ideas and inspiration for various characters, check out our main costume page featuring a diverse collection of costumes for every occasion.
Missing an Outfit Inspo? Submit your idea and we'll make it happen!
Monthly Newsletter
Subscribe and get your Halloween costume ideas from us each year.