Dress Up Like Harry from Home Alone
If you are looking for a good Harry costume for Halloween or a big cosplay event, here's the winning formula for creating the most exciting outfit of the party! Let's see how to dress up as Harry from Home Alone.
Costume or Outfit Guide For COSPLAY & HALLOWEEN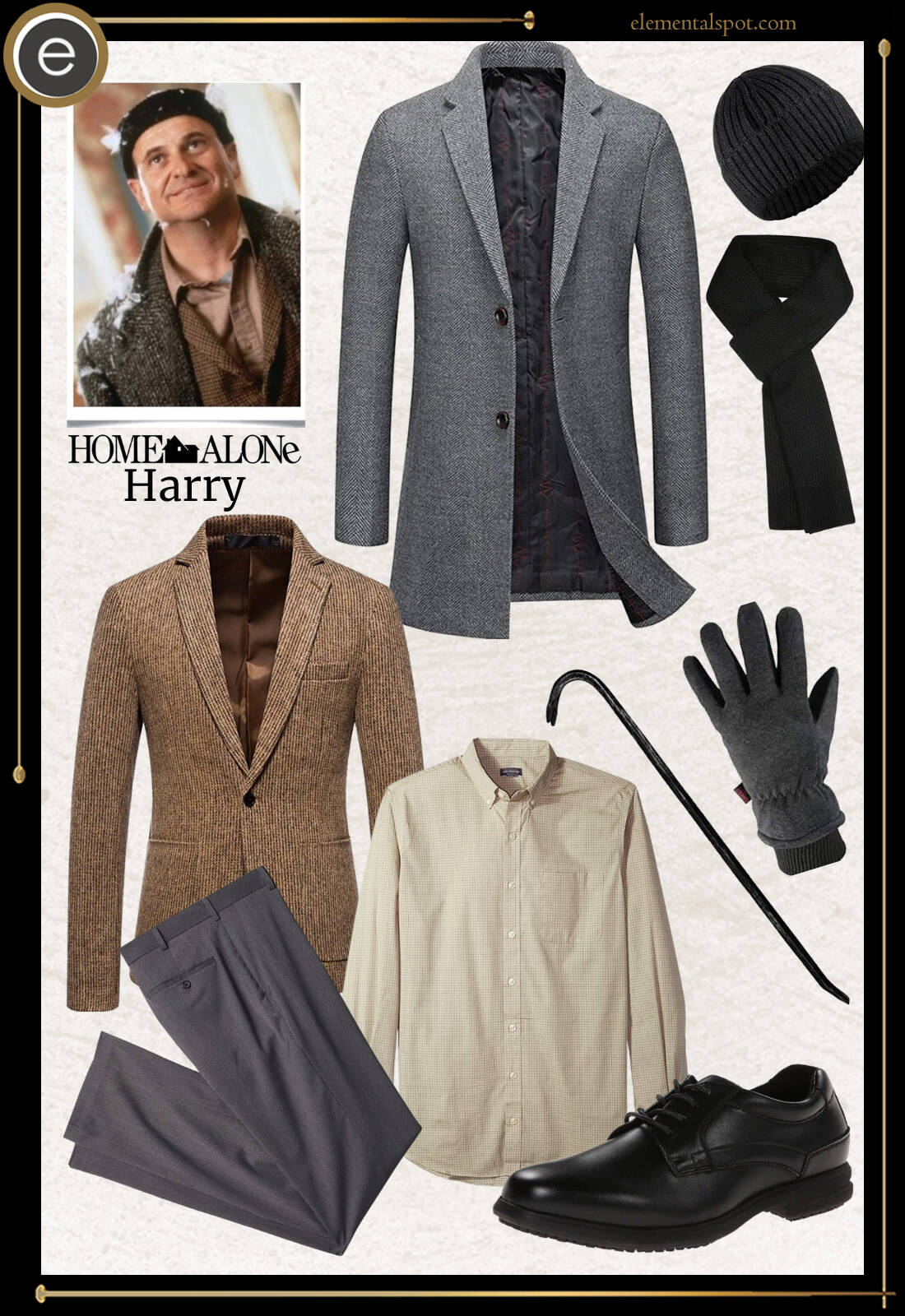 Harry from Home Alone Costume or Outfit Guide
Shopping List for Harry from Home Alone Costume & Outfit

Merry Christmas, ya filthy animal! 'Tis the season, and like every year, we're sitting down and rewatching the iconic Christmas film Home Alone (1990). Harry is everyone's favorite villainous thief, and this stylish figure would make a great Halloween costume or cosplay idea. Here's how to to create the perfect Harry from Home Alone costume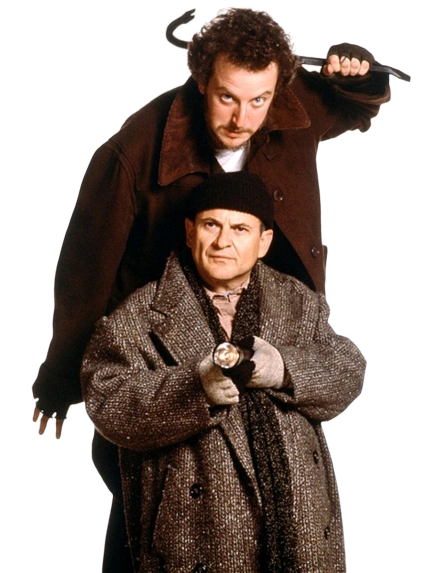 Who is Harry?
This vicious thief with a shiny gold tooth celebrates Christmas by going around suburban Chicago, robbing houses to rob with his partner-in-crime, Marv. Harry is definitely the brains behind the operation, as he deviously pretends to be a police officer to bait residents into telling him whether or not they'll be out of town for the holidays.
His evil plan backfires when he decides to rob Kevin MacAllister's house, and Kevin fights back. Quite… painfully, as Joe Pesci, who portrays Harry in Home Alone, recalls: "In addition to the expected bumps, bruises, and general pains that you would associate with that particular type of physical humor, I did sustain serious burns to the top of my head during the scene where Harry's hat is set on fire." 
Who is Harry from Home Alone
Harry from Home Alone costume and accessories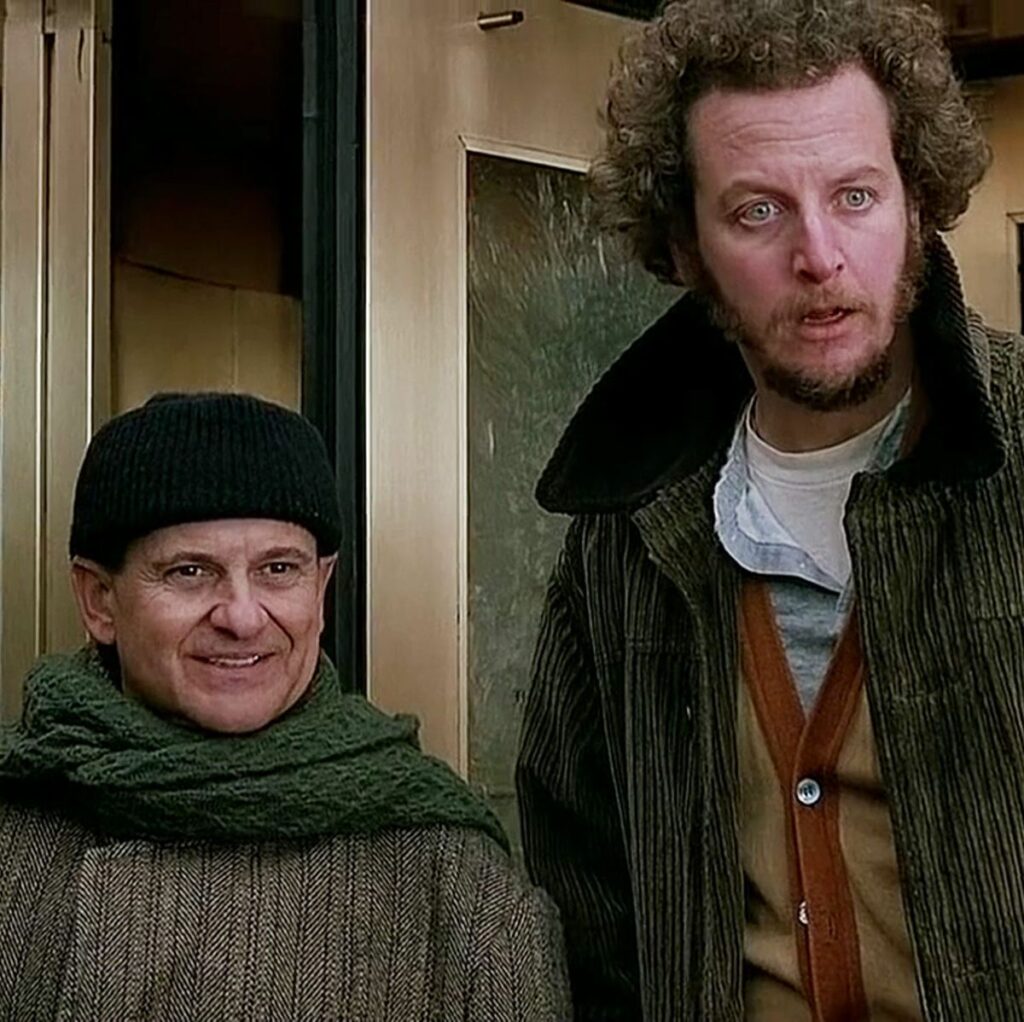 Who doesn't love a well-dressed villain? In order to become Harry from Home Alone, you'll first have to invest in a tan oxford shirt and a pair of grey pants. Chicago winters are icy cold, so you'll have to layer a brown tweed blazer over your shirt, then slip on a grey coat to finish up the look. Don't forget your accessories: a pair of black dress shoes, a pair of gloves, a scarf, Harry's iconic dark beanie, and a very respectable, not-suspicious-at-all crowbar. If you want to add a touch of drama to the costume, you can even try to buy a gold tooth, or set your hat on fire!  (Not recommended) 
In order to add some realism to your costume, you can recreate Harry's injuries with makeup and paint, as shows in the video. You'll need a bald cap, red paint, and a lot of patience, but in the end, people will definitely be wondering whether Kevin MacAllister just did a number on you. With this sophisticated burglar outfit, crowbar, and realistic makeup, we're sure you'll ace this Harry from Home Alone costume!
Missing an Outfit Inspo? Submit your idea and we'll make it happen!
Monthly Newsletter
Subscribe and get your Halloween costume ideas from us each year.