Dress Up Like Front Man from Squid Game
If you are looking for a good Front Man costume for Halloween or a big cosplay event, here's the winning formula for creating the most exciting outfit of the party! Let's see how to dress up as Front Man from Squid Game.
Costume Guide For COSPLAY & HALLOWEEN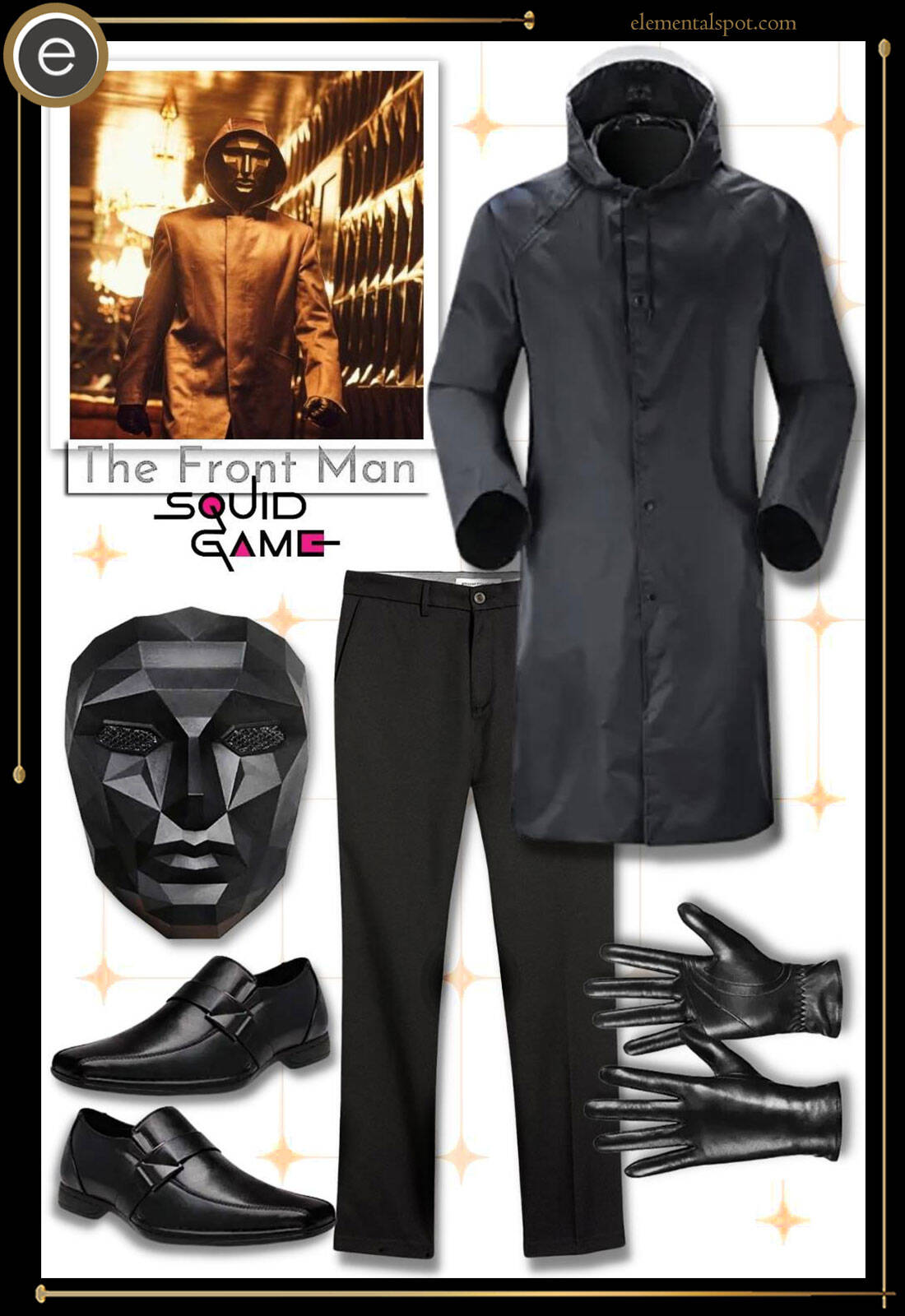 Front Man from Squid Game Costume Guide
Shopping List for Front Man from Squid Game Costume & Outfit
The Front Man from Squid Game is a great costume choice for any of your dress up events. This article will help you create the look with ease.
Don't accept any game invitations you recieve if you are strapped for cash and struggling to get ahead financially. If so, you may just land a spot as a contestant of the Squid Game, a series of simple children's games with deadly consequences and a hefty prize of over 40 million dollars cash to the winner as seen on the hit Netflix show, Squid Game, originally a Korean drama series that has now taken the world by storm.
The Front Man is the administrator of the game and he is strict and unforgiving toward anyone who disrupts the games. He was a former contestant who managed to be the winner and although he was able to walk away with the prize money he decided to stay in connection with the organization and has now become the Front Man for the new season. He is portrayed as being very polite and sophisticated and is dressed in a stellar costume. Costume Designer, Cho Sang-kyung gives a run down of the costumes in this official behind the scenes clip,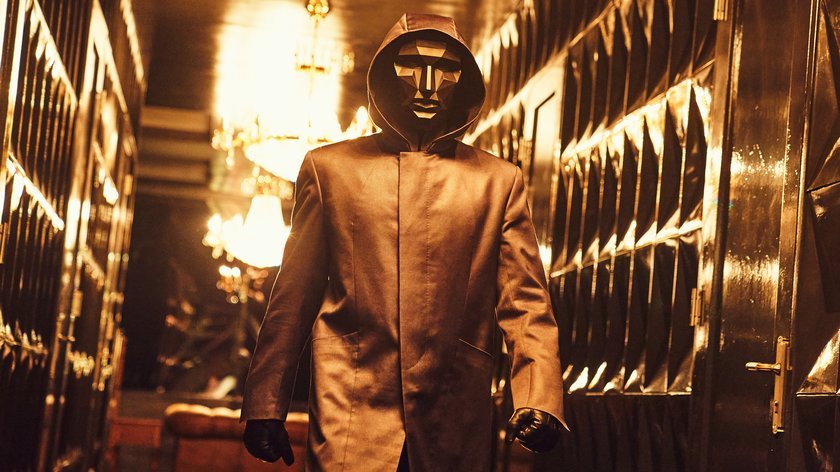 How to get the look of the Front Man
Achieving the look of the Front Man is fairly easy. You'll need a pair of black slacks, black shirt (any type will work because it won't be seen), a nice pair of black shoes, black leather gloves and a long, black jacket with a hood. A rain jacket works great. Finish it off with the black mask worn in the show and you are set. You can host your very own version of Squid Game at your next party (minus the deadly consequences or huge cash prize) in this Front Man costume. Enjoy!
Cosplaying as Front Man: My Experience at the Squid Game Party in Berlin

As a fan of Squid Game, attending a cosplay party in Berlin dressed as Front Man was a dream come true. The theme of the party was centered around the game and it was attended by almost 50 fellow fans. It was an unforgettable experience for me.

One of the highlights of the party for me was when we all gathered for a group photo, all dressed as characters from the game. It was a sight to behold, seeing so many like-minded individuals united in their passion for the game. It was a moment of pure joy and excitement.

I think everyone at the party felt a sense of belonging, being surrounded by people who shared the same interest and passion for the game. The energy in the room was palpable, it was a real celebration of the game and its characters.

For anyone planning on cosplaying as Front Man, I would recommend paying attention to the details. The iconic mask and costume are key to the character, so it's important to make sure that your outfit is as accurate as possible. Additionally, I would recommend studying the 8th episode of the series, in which Front Man plays a significant role, to fully immerse yourself in the character and bring him to life.

Overall, it was an amazing experience, to cosplay as Front Man at that party. It was a true celebration of the game and its characters, and I would highly recommend the theme to any cosplay enthusiast looking for a unique and impactful costume. Out of all the costumes, I was particularly impressed by the ones dressed as Gi-hun's mother and Player 067, their costumes were very well made, and they were very detailed, the props they used were very realistic, it was amazing to see the effort they put in to make the characters come to life.

– Mathias
Missing an Outfit Inspo? Submit your idea and we'll make it happen!
Monthly Newsletter
Subscribe and get your Halloween costume ideas from us each year.