Dress Up Like Dwight Schrute from The Office
If you are looking for a good Dwight Schrute costume for Halloween or a big cosplay event, here's the winning formula for creating the most exciting outfit of the party! Let's see how to dress up as Dwight Schrute from The Office.
Outfit Guide For COSPLAY & HALLOWEEN
Get!
Get!
Get!
Get!
Get!
Get!
Get!
Dwight Schrute from The Office Outfit Guide
Shopping List for Dwight Schrute from The Office Costume & Outfit
Are you getting ready for a costume party or a cosplay event and aiming for a standout, one-of-a-kind look? Well, look no further than the legendary Dwight Schrute from "The Office." Instead of settling for ordinary costumes that fade into the background, why not embrace your inner Dunder Mifflin hero? In this guide, I'll walk you through the steps to craft your very own Dwight Schrute The Office Costume that perfectly embodies his eccentric personality and unmistakable style.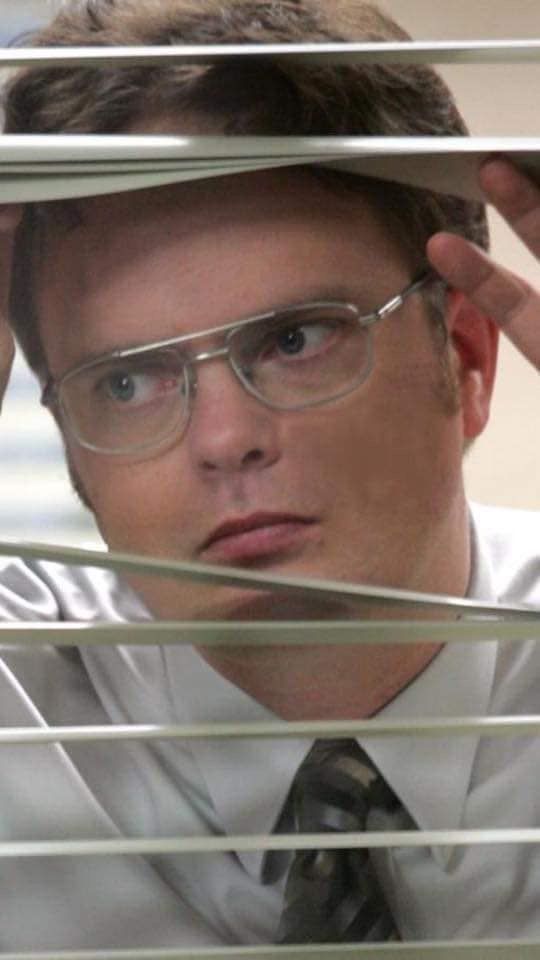 Getting to Know Dwight Schrute
Before diving into crafting the perfect Dwight Schrute costume, let's take a moment to appreciate the character himself. Dwight Schrute, brilliantly portrayed by Rainn Wilson, is the assistant to the regional manager at Dunder Mifflin, a paper company. His personality is marked by unwavering loyalty to his boss, Michael Scott, and an unrelenting dedication to his job. Dwight is more than just a paper salesman; he's a seasoned expert in the paper industry.
Dwight Schrute's personality type is ESTJ, which stands for Supervisor/Overseer. This personality type excels at organizing people and resources to achieve their goals, showcasing practicality and the ability to make tough decisions when necessary. Dwight's quirks, including his love for beets, passion for martial arts, and eccentric fashion sense, make him an unforgettable character in "The Office" universe. This costume will allow you to embody Dwight's unique traits and sense of humor.
Creating the Dwight Schrute Costume
Now, let's get into the nitty-gritty of crafting your Dwight Schrute outfit. To do justice to this iconic character, you'll need the following items:
Brown Regular Suit: Dwight is known for his classic brown suit, which is a staple of his wardrobe.
Brown Checkered Tie: Pair your suit with a brown checkered tie to capture Dwight's distinctive style.
Metal Frame Glasses: Dwight's glasses are an essential part of his look. Opt for metal frames to match his iconic eyewear.
Short Sleeve Dress Shirt: Dwight often wears short-sleeved dress shirts. Choose one in white or light blue for an authentic look.
Casio Calculator Watch: Dwight's watch is a Casio calculator watch. It adds a touch of nerdiness to the ensemble.
Black Oxford Shoes: Complete the look with black Oxford shoes, ensuring a polished appearance.
Dark Brown Belt: Don't forget a dark brown belt to pull the outfit together.
By assembling these key elements, you'll be well on your way to becoming Dwight Schrute.
Watch and Learn
For a visual guide on how to nail Dwight Schrute's look, check out some YouTube videos. We recommend these:
Honestly Dwight is like the weird kid that sits at the back of the class and plays with his knife under the desk

@jamiecunningham9296
The Creative Minds Behind "The Office"
While Dwight Schrute's character was brilliantly brought to life by Rainn Wilson, the costume design in "The Office" was overseen by Carey Bennett. Although Carey Bennett may not be a household name, her work on the show contributed significantly to the characters' unique looks and personalities.
"Actually, that that mustard shirt is kind of like a good luck thing that I do on my projects. And that has a back story," she said. "That was from Scrubs, the wonderful director that that pulled me onto that project, Adam Bernstein, he has a thing about mustard shirts. And he was like, 'We just need a mustard shirt. It's just important.' And now of course, that show took off. So now I try to put a mustard shirt — like it's just my thing. Mustard shirt."

Carey Bennett for Mashable about Mustard-colored shirts and Old Navy jeans
In conclusion, dressing up like Dwight Schrute from "The Office" is a fantastic choice for costume parties or cosplay events. His quirky personality and distinct style make for an unforgettable and entertaining outfit. Plus, it's a chance to pay homage to one of the most iconic characters in television history.
For more costume ideas and accessories, check out our main costume page and don't miss "The Office" mugs with faces and Michael Scott's mug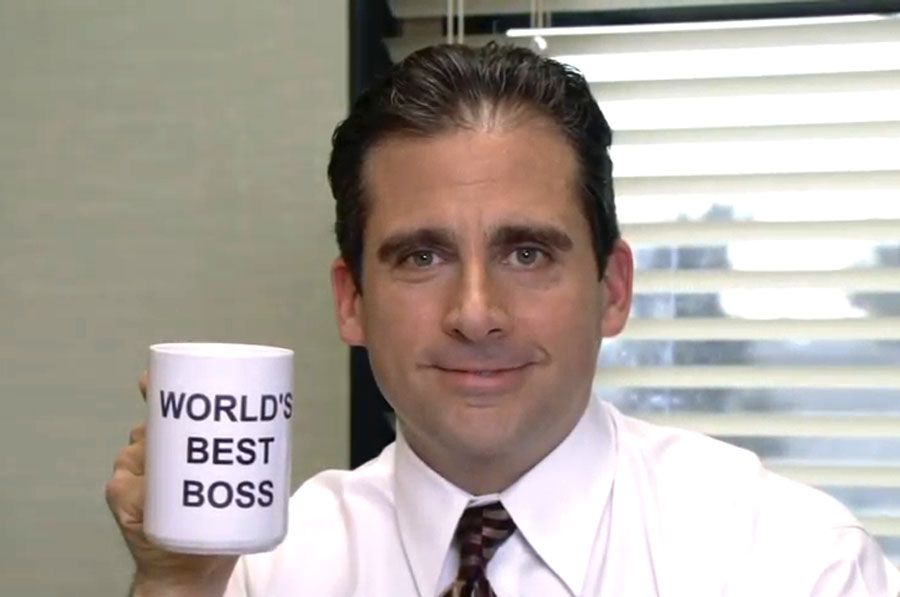 Michael Scott's Mug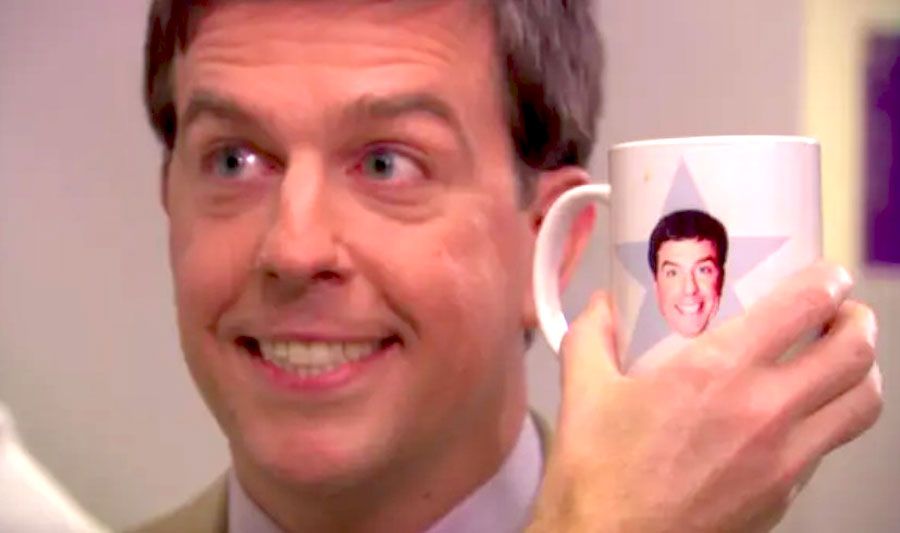 The Office Mugs with Faces
Missing an Outfit Inspo? Submit your idea and we'll make it happen!
Monthly Newsletter
Subscribe and get your Halloween costume ideas from us each year.