Dress Up Like Dora The Explorer
If you are looking for a good Dora costume for Halloween or a big cosplay event, here's the winning formula for creating the most exciting outfit of the party! Let's see how to dress up as Dora from Dora The Explorer.
Costume Guide For COSPLAY & HALLOWEEN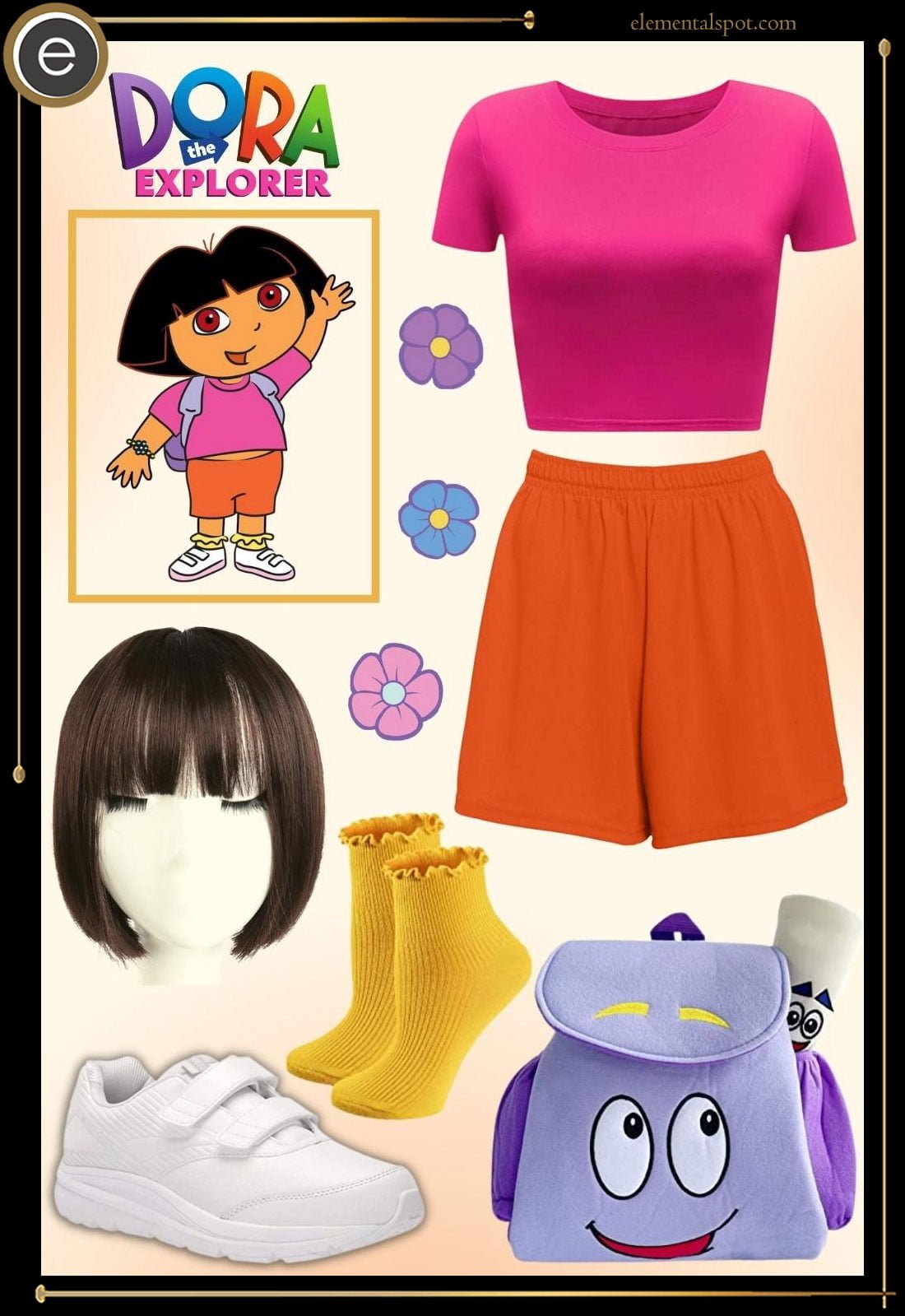 Get!
Get!
Get!
Get!
Get!
Get!
Dora from Dora The Explorer Costume Guide
Shopping List for Dora from Dora The Explorer Costume & Outfit
Are you ready for an exciting dress-up party or cosplay event that will transport you to the heart of exploration? A great choice would be the beloved character Dora the Explorer. In this article, we'll guide you through creating the perfect Dora The Explorer costume that captures the essence of this adventurous character. So, grab your map and backpack because we're about to embark on a costume adventure!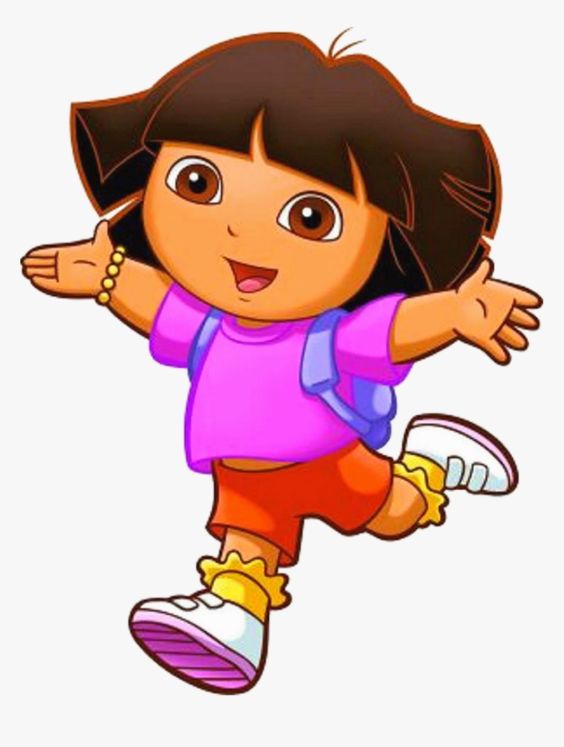 Who is Dora the Explorer?
Before we dive into creating your Dora costume, let's get to know the main character herself. Dora the Explorer is a courageous and curious 12-year-old girl known for her adventurous spirit. She's always ready to lend a helping hand and has a knack for problem-solving, using her intelligence and resourcefulness to overcome obstacles and challenges.
Her personality type has been described as ENFJ, which stands for Visionary/Rational. This type is often excellent at understanding people and their ways of looking at things. They have a very strong sense of right and wrong, making them great judges of character
Let's create Dora The Explorer Costume
Dora's signature look includes her iconic pink top, orange shorts, white strap sneakers, yellow ruffle socks, and, of course, her backpack and wig. Now, let's break down each element of her costume and explore how to put it all together.
The Dora Wig
Dora's hair is unmistakable with its short bob and bangs. To achieve her look, consider purchasing a Dora wig or styling your hair accordingly. A wig is a convenient option if you want to replicate her hairstyle without commitment. Don't forget to add a cute flower hairpin to complete the look.
Dora's Backpack Adventure
Dora's backpack is no ordinary bag; it's a magical companion that helps her overcome challenges on her adventures. You can either purchase a Dora-themed backpack or create your own by adding Dora-inspired stickers and decorations to a basic backpack. This accessory is a must-have for any Dora costume.
Orange Shorts and Pink Top
Dora's outfit consists of bright orange shorts and a pink short-sleeved top. Look for shorts and a shirt that closely match these colors to capture her vibrant style. To enhance the authenticity, you can also sew a purple pocket onto your orange shorts, just like Dora's.
White Strap Sneakers and Yellow Ruffle Socks
Dora's footwear includes white strap sneakers and yellow ruffle socks. These are essential to complete the outfit. Make sure to find comfortable sneakers that you can wear for extended periods, especially if you plan to attend a dress-up party or a cosplay event.
Don't forget to maintain Dora's cheerful and enthusiastic demeanor throughout the event to truly embody the character.
In the YouTube tutorial linked above, you'll find a step-by-step guide to creating your Dora the Explorer costume and makeup. Follow along with the tutorial to achieve the perfect look.
If you're interested in exploring more costume ideas, check out our main costume page at ElementalSpot's Costumes. You'll discover a wide range of exciting costumes to help you stand out at any dress-up party or cosplay event.
Whether you're a die-hard Dora fan or simply looking for a fun and adventurous costume, dressing up as Dora the Explorer is sure to bring a smile to your face and inspire a spirit of exploration. So, put on your costume and embark on your own exciting adventure, just like Dora!
In the world of cosplay and dress-up, becoming Dora is not only a fantastic way to pay homage to this beloved character but also an opportunity to channel her positive energy and adventurous spirit. So, go ahead and let your inner explorer shine!
Missing an Outfit Inspo? Submit your idea and we'll make it happen!
Monthly Newsletter
Subscribe and get your Halloween costume ideas from us each year.