Dress Up Like Dipper Pines from Gravity Falls
If you are looking for a good Dipper Pines costume for Halloween or a big cosplay event, here's the winning formula for creating the most exciting outfit of the party! Let's see how to dress up as Dipper Pines from Gravity Falls.
Costume Guide For COSPLAY & HALLOWEEN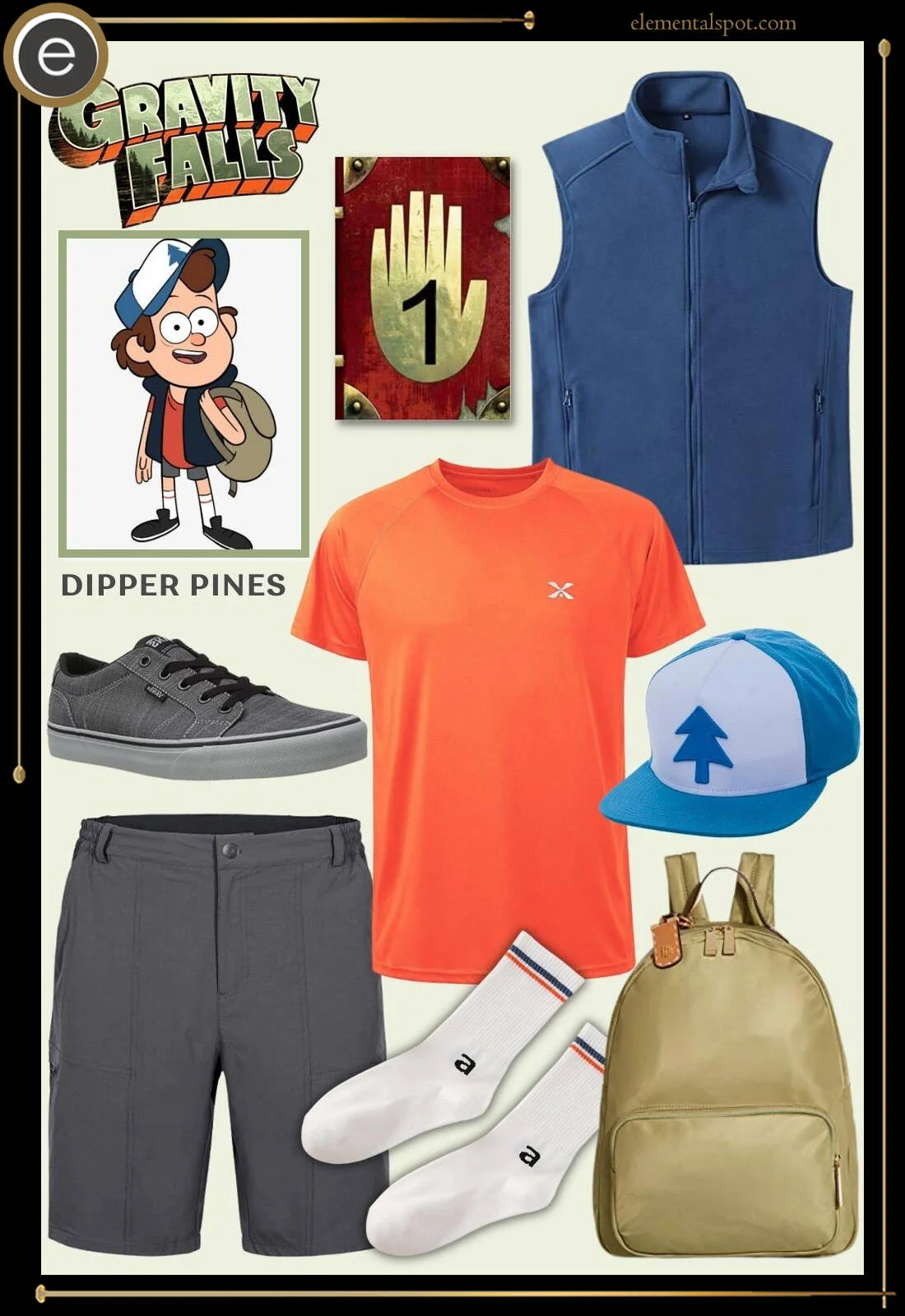 Dipper Pines from Gravity Falls Costume Guide
Shopping List for Dipper Pines from Gravity Falls Costume & Outfit
Gravity Falls is a childhood favorite that left all of us far too soon. As quirky as it was lovable, we can still carry pieces of it with us in the form of a wonderful Dipper Pines cosplay and that's what's important.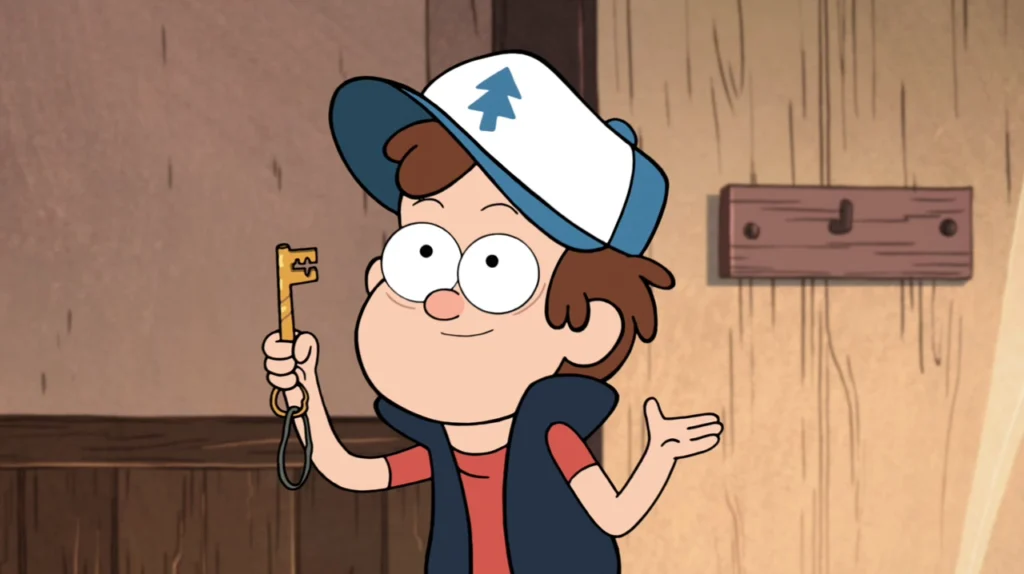 Get To Know Dipper Pines Look Before You Jump Into the Costume
Dipper was actually born Mason Pines but due to his unusual birthmark, he earned the nickname "Dipper" which has since stuck. Although due to the teasing he endured in his childhood, he's since started to hide his birthmark to avoid this. He and his twin sister were actually born in California but were sent up north to spend the summer with their great-uncle Stan, whom they refer to as "Grunkle Stan". This new adjustment takes a little time for Dipper to get used to as the more introverted one of the two and Gravity Falls isn't exactly the easiest place to adapt to with all of its mysteries and gimmicks.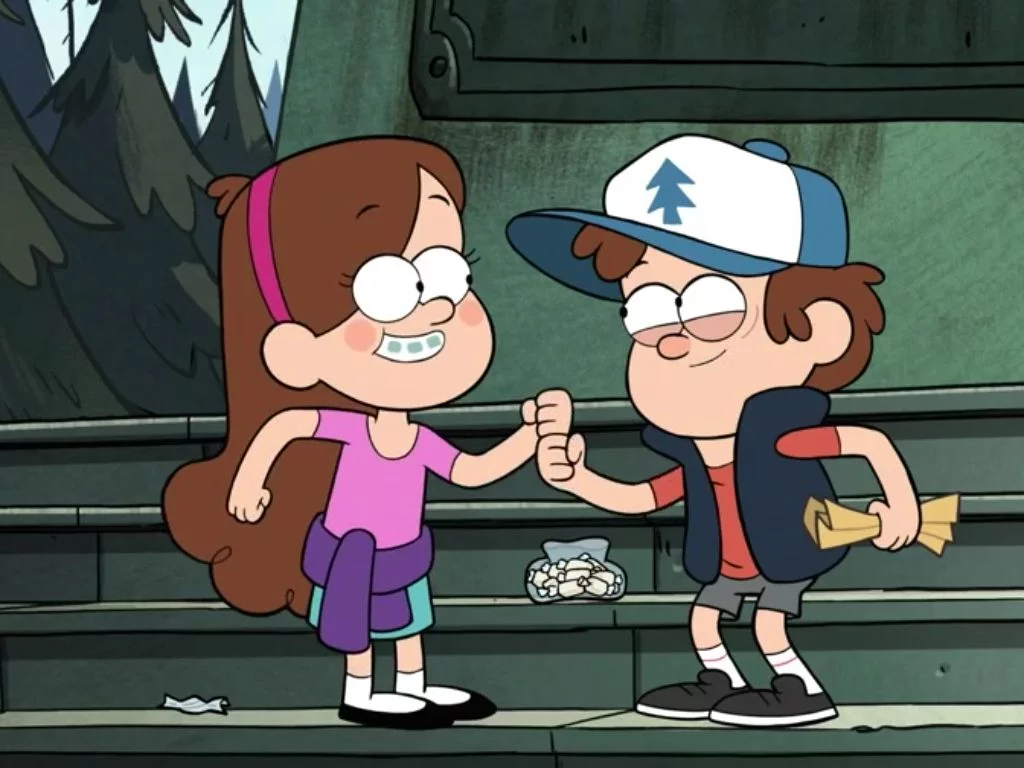 Dipper's earliest sign of something unusual is the introduction to his sister's boyfriend, Norman, who is less than typical. After finding a peculiar journal that warns him about the dangers of Gravity Falls, he grows increasingly suspicious of all that lurks around them. Eventually, it's revealed that Norman is made up of several gnomes who were actually out to charm his sister into becoming their queen. The twins struggle with defeating them at first until they put their heads together and eventually, they're met with victory.
How to get the Dipper's Pines Look
Here is the second version for Dipper Pines Costume : Dress Up Like Dipper Pines from Gravity Falls 2
Ready to become this social outcast? Fret not, here's what you'll need:
A pair of dark gray shorts that hang just around your knees and an orange tee with short sleeves. Easy enough, right?
Now just add a cobalt blue vest,
a pair of white ankle socks with the letter "a" printed on them,
a blue stripe, and a red stripe.
Add a pair of gray, low-top sneakers with black laces
an olive backpack
the infamous blue and white pine tree cap, and last but not least,
a red and gold journal with hand printed on its cover.
Thanks to the creator and designer Alex Hirsch, you can take Gravity Falls by storm in Dipper cosplay.
Missing an Outfit Inspo? Submit your idea and we'll make it happen!
Monthly Newsletter
Subscribe and get your Halloween costume ideas from us each year.