Dress Up Like Daphne Blake from Scooby Doo
If you are looking for a good Daphne Blake costume for Halloween or a big cosplay event, here's the winning formula for creating the most exciting outfit of the party! Let's see how to dress up as Daphne Blake from Scooby Doo.
Outfit Guide For COSPLAY & HALLOWEEN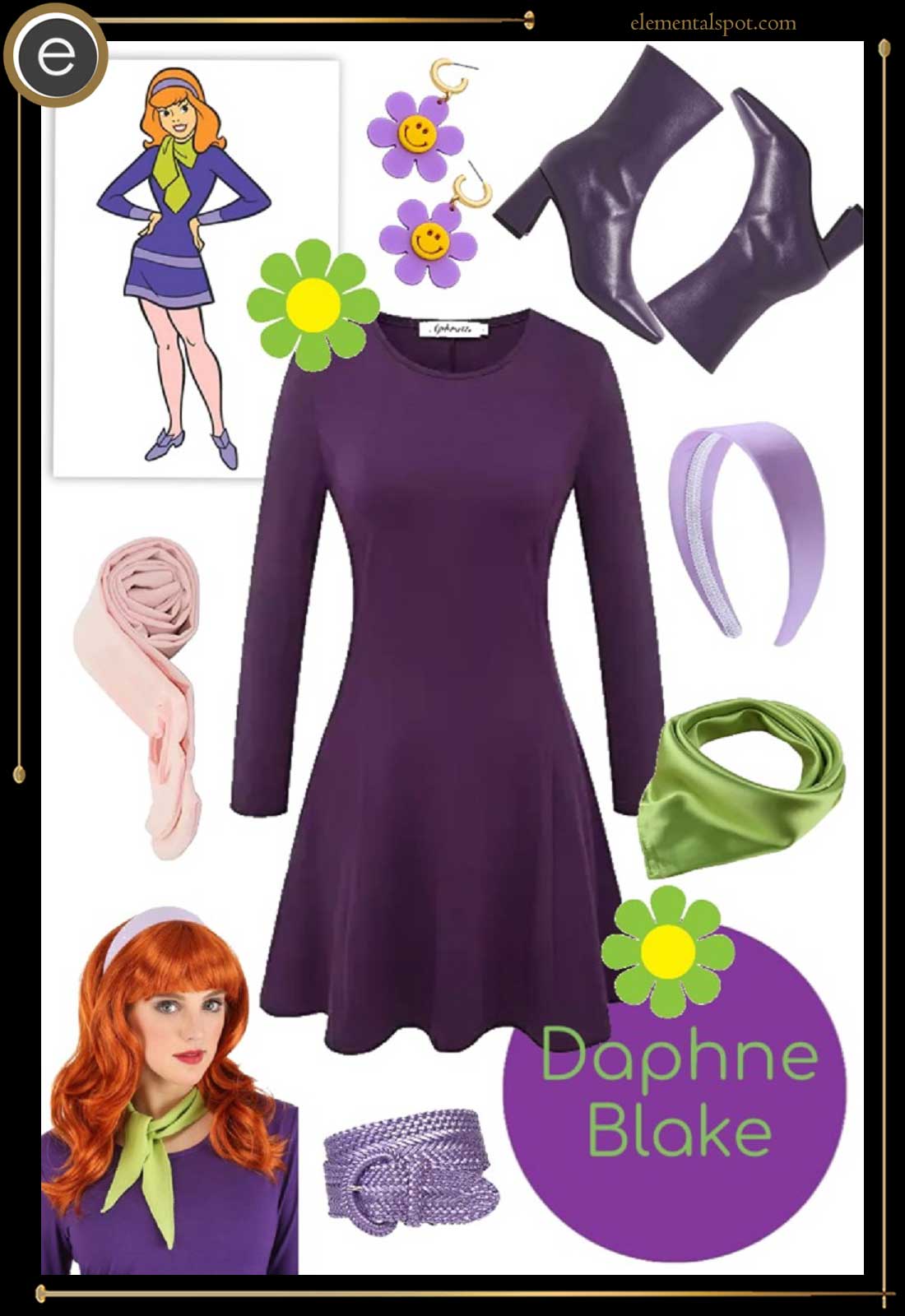 Daphne Blake from Scooby Doo Outfit Guide
Shopping List for Daphne Blake from Scooby Doo Costume & Outfit
Scooby Doo, Where Are You! has a number of characters to take inspiration from to create your next dress-up or cosplay costume. So why not go for the fashion loving vision in purple and recreate your very own Daphne Blake outfit, and join the rest of the gang in the Mystery Machine to unmask those baddies.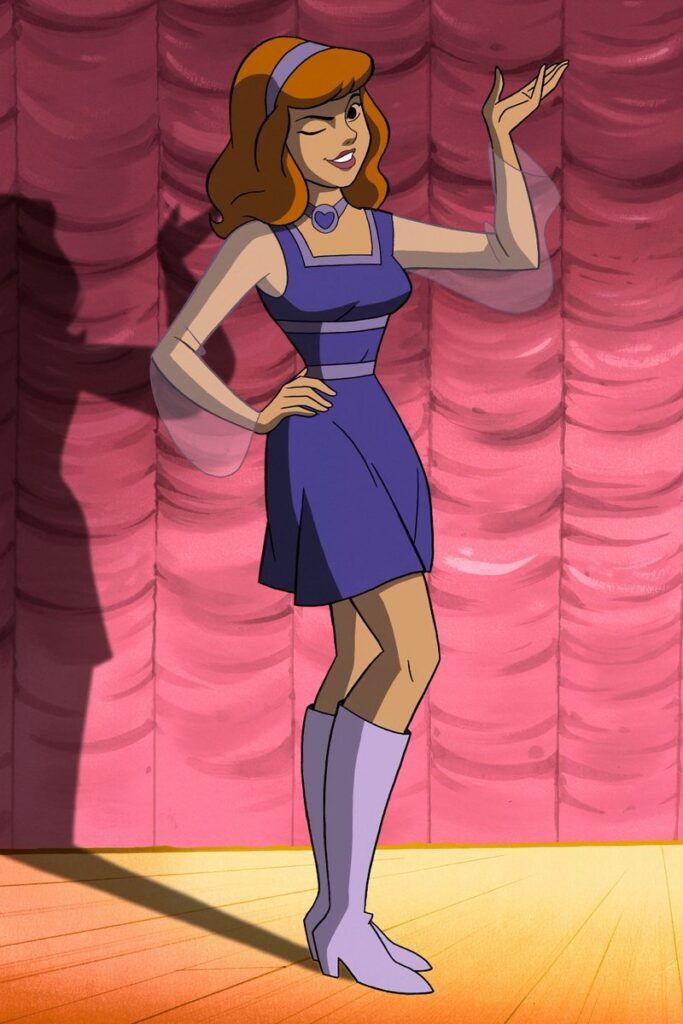 The television series, an animated comedy created by Joe Ruby and Ken Spears, first premiered in 1969. Since those first episodes of the family friendly cartoon, there have been many television and movie adaptations over the years, always focusing on the four main characters and their Great Dane companion, Scooby Doo.
Daphne, the fashion loving member of the crime solving gang, is often portrayed as the damsel in distress for her knack of getting herself into danger. Eventually, she would go on to learn self defense so that she wouldn't have to rely on anyone else to save her when she got into trouble.
How to Get Daphne's Look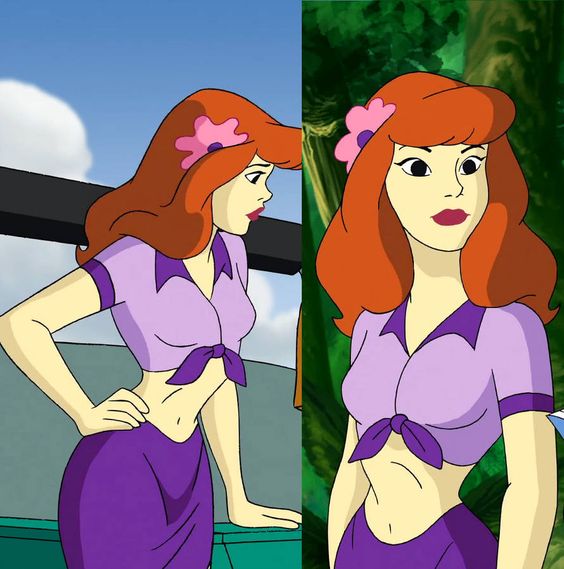 Daphne's Clothes
With a love for fashion, Daphne is as stylish a mystery solver as you will get.
Start to recreate her look by getting yourself a long sleeved dark purple mini dress with a high, round neckline and no embellishments. Add to your look with a pair of pale pink ballet tights and dark purple ankle boots with a short square heel.
As Daphne is much more fashionable than her other mystery solving companions you will want to spend a bit more time on her hair and make-up to get it just right.
Here is How to Dress Up Like Velma Dinkley from Scooby Doo
Daphne's Makeup
When creating her make-up look, start off with a simple base and spend your time focusing on your eyes. Using different shades of pink and purple eyeshadow create a full coverage look, which you can then enhance with black wing tipped eyeliner and large black eyelashes.
Keep the rest of your make-up simple and go for rosy pink cheeks and a mauve color lipstick or gloss to give you the perfect pout.
Daphne's Wig
Daphne is a proud red head and has the most beautiful shiny shoulder length hair. The easiest way to make sure you replicate her look is by getting yourself a wig. Search online and find one that is shoulder length with a slight wave through it, with full bangs. Add a lavender color satin headband to sit just behind her ears and keep a little bit of hair in front of the band to hide the ends.
Daphne's Accessories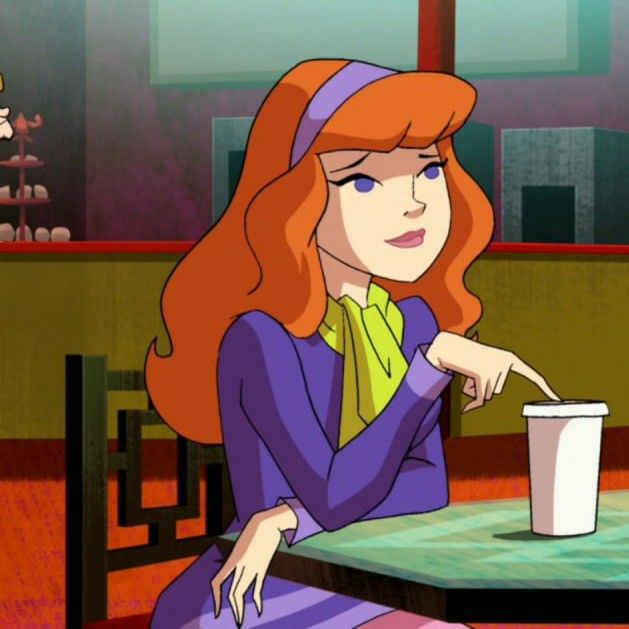 Use a couple of accessories to finish your Daphne costume.
First get a lavender colored belt, the same as the headband, to place around your waist to break up the look of your purple mini dress. A wider belt with a large buckle would suit the fashion era that the original Scooby Doo cartoon is set in.
With your make-up now complete, pop in some fun purple flower earrings and put a green satin neckerchief around your neck.
All the finishing touches will have brought your look together and there will be no mistaking that you have come dressed in your own version of a Daphne Blake costume.
The last thing to decide though, is if you want to play the mystery solver as a damsel in distress or as the self reliant, self defense fighter we know she can be.
Missing an Outfit Inspo? Submit your idea and we'll make it happen!
Monthly Newsletter
Subscribe and get your Halloween costume ideas from us each year.