Dress Up Like Bloom from Winx Club
If you are looking for a good Bloom costume for Halloween or a big cosplay event, here's the winning formula for creating the most exciting outfit of the party! Let's see how to dress up as Bloom from Winx Club.
Costume Guide For COSPLAY & HALLOWEEN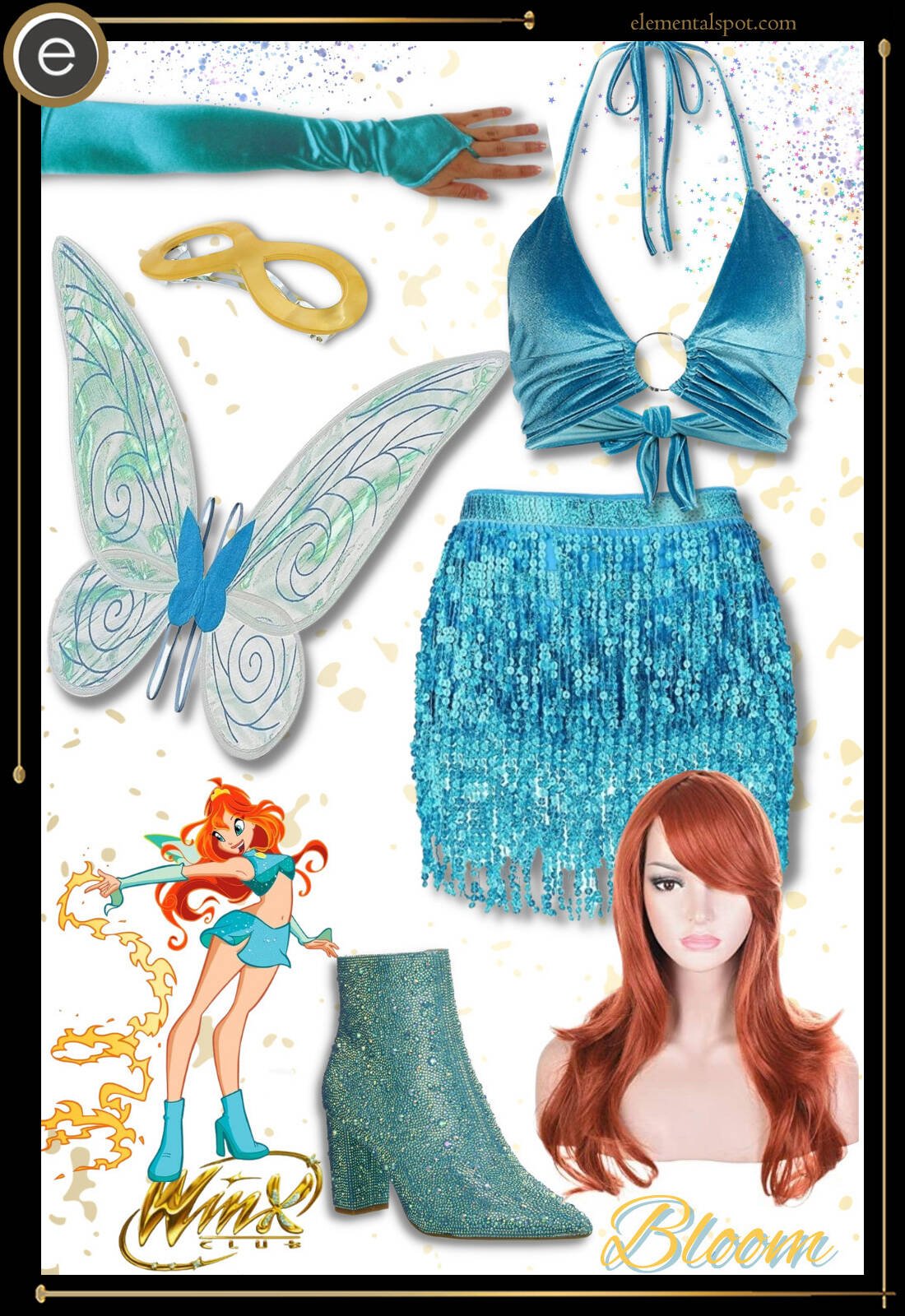 Bloom from Winx Club Costume Guide
Shopping List for Bloom from Winx Club Costume & Outfit
Dress up like Bloom from Winx Club! 
Bloom is everyone's favorite fiery fairy. This brave redhead has a beautiful style that makes her an amazing choice for a Halloween costume or cosplay. Here's how to create the perfect Bloom from Winx Club costume!
Who is Bloom?
Bloom is the main character of the Italian-American television series Winx Club created by Iginio Straffi.
Bloom is a princess from the planet Domino. She is the Fairy Guardian of the Dragon Flame. Although she is the leader of the Winx, she has very little confidence in herself. Bloom is a girl with a big heart, but beware she can be angry, stubborn and impatient. She is in love with Sky.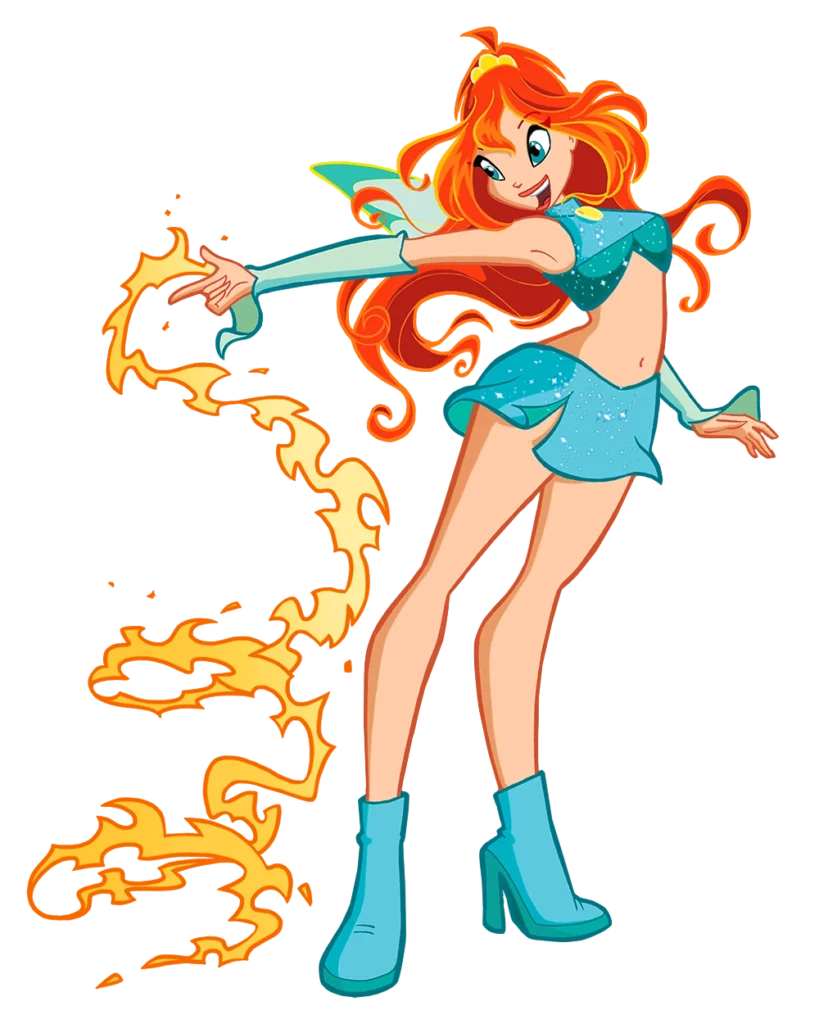 The story of the character's creation has its roots in the past of Iginio Straffi, the director of the cartoon. He based Bloom's storyline of an adopted child on a girl he had dated in university named Antonella, who had herself been raised by an adoptive family and who desired to know who her biological parents were.
Furthermore, Bloom's personality and character are based on the traits of Joan Lee, the director's wife, who describes her as a generous, positive, energetic and determined woman. Straffi states that he admires both the strength, determination and quick wit of his character.
Bloom costume and accessories 
To dress up like Bloom from Winx Club, you'll have to slip on a fabulous teal halter top accompanied by a beautiful teal sequined skirt. Add on some long gloves and a pair of sparkly teal boots. Finish up the outfit with a pair of blue fairy wings.
One of Bloom's most recognizable features is her fiery red hair. If you don't have naturally long red hair, we recommend putting on a wig with long bright red hair, styled with some yellow barrettes to replicate Bloom's hairstyle.
To recreate Bloom's makeup, all you have to do is put on some light foundation, then grab some glittery eyeshadow. Apply blue, green, and purple eyeshadow are directed in the video, carefully blending out the edges for a polished look. Follow it up with black eyeliner and mascara, a bit of blush, and a delicate pink lipstick.
With this beautiful fairy outfit, red wig , and makeup tutorial, you'll blow everyone away with your Bloom from Winx Club costume!
Discover the enchanting world of Winx Club and continue your transformation with our guide on creating an exquisite Stella costume.
Missing an Outfit Inspo? Submit your idea and we'll make it happen!
Monthly Newsletter
Subscribe and get your Halloween costume ideas from us each year.