Dress Up Like Beyonce from Hold Up
If you are looking for a good Beyonce costume for Halloween or a big cosplay event, here's the winning formula for creating the most exciting outfit of the party! Let's see how to dress up as Beyonce from Hold Up.
Costume Guide For COSPLAY & HALLOWEEN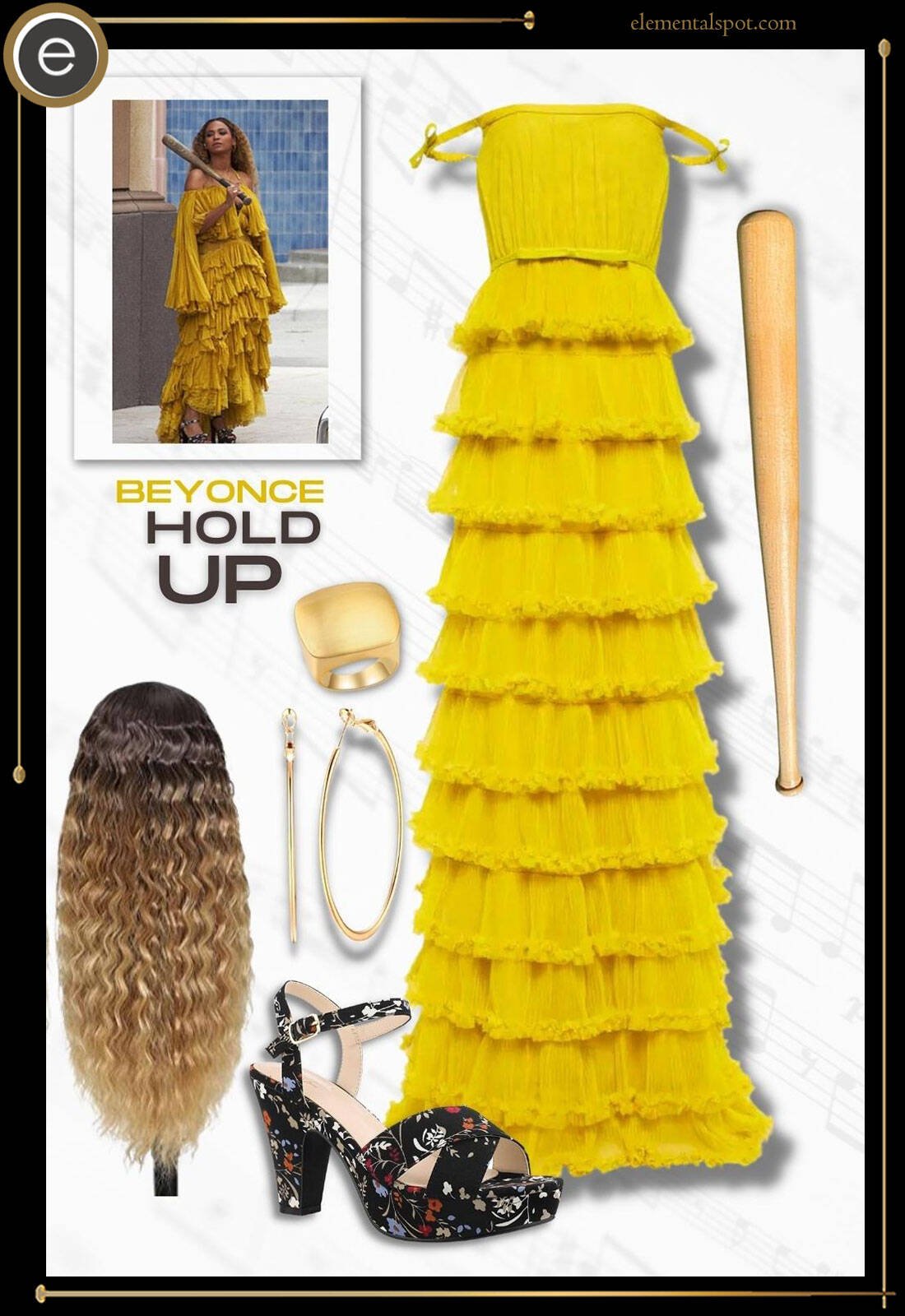 Beyonce from Hold Up Costume Guide
Shopping List for Beyonce from Hold Up Costume & Outfit
Are you ready to channel your inner Beyoncé and rock an unforgettable costume? Look no further than Beyoncé's captivating style from the "Hold Up" music video. This article will guide you through the steps to recreate her fierce and fabulous look. Let's create Beyonce Hold Up costume!
Who is Beyoncé?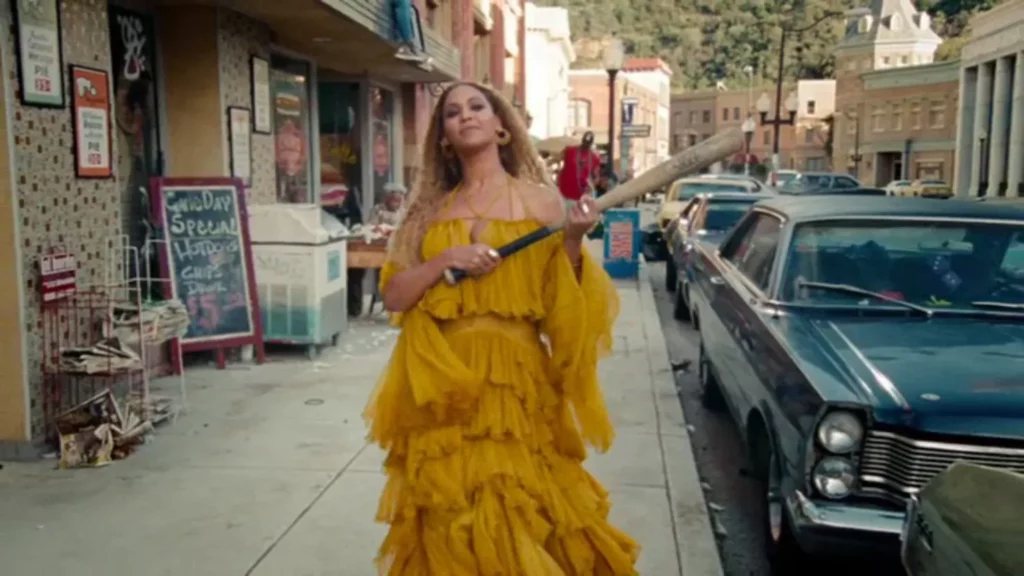 Beyoncé Knowles-Carter, known simply as Beyoncé, is a globally renowned American singer, songwriter, and actress. With her powerhouse vocals, magnetic stage presence, and empowering lyrics, she has become an iconic figure in the music industry. Beyoncé's creativity, versatility, and dedication to her craft have earned her numerous accolades and a massive fan base.
Recreating Beyoncé's Hold-Up Style
To capture the essence of Beyoncé's "Hold Up" style, we recommend watching the official music video. This video will give you a visual understanding of the look and attitude you'll aim to embody.
In the captivating music video for "Hold Up," Beyoncé showcases her artistic prowess and delivers a powerful message. The song itself explores themes of betrayal, resilience, and self-empowerment. In the video, Beyoncé embodies a strong and confident woman who confronts the pain of infidelity. Wielding a wooden baseball bat, she symbolically represents the destructive force that can come from a broken heart. As she walks through the streets, she unleashes her frustration and anger, smashing car windows and fire hydrants. Amidst the chaos, Beyoncé's message is clear: she will rise above the hurt, reclaim her power, and emerge stronger than ever before. The video serves as a visual representation of the song's empowering lyrics and stands as a testament to Beyoncé's artistry and resilience.
How to Get the Beyoncé's Hold-Up Costume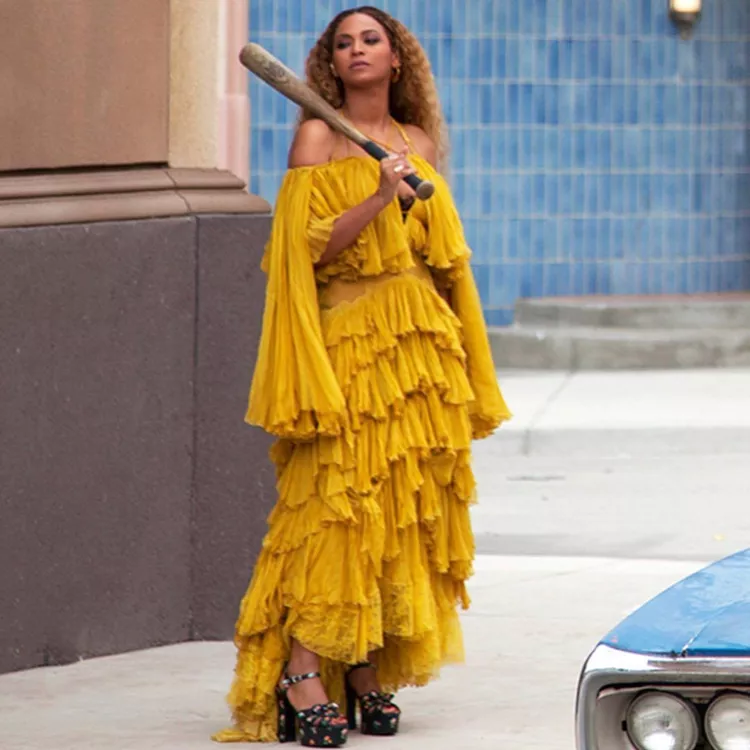 To bring Beyoncé's "Hold Up" costume to life, you'll need the following items:
Floral High Heels: Opt for a pair of heels with a vibrant floral pattern. These will add a touch of femininity and sophistication to your ensemble.
Tiered Yellow Dress: Look for a tiered, flowing yellow dress that mimics the one Beyoncé wears in the music video. The layers and movement will capture the essence of her style.
Gold Hoop Earrings: Choose large, statement gold hoop earrings to accessorize your outfit. These classic accessories will enhance your overall look and add a touch of glamor.
Gold Ring: Find a sleek and eye-catching gold ring to adorn your finger. This subtle yet impactful detail will contribute to the overall aesthetic of the costume.
Wooden Baseball Bat: Beyoncé's iconic wooden baseball bat plays a significant role in the "Hold Up" music video. You can find replicas online or at costume stores to complete the look.
Long Brown Wig: Beyoncé is known for her beautiful, long brown locks. Consider investing in a quality wig that closely matches her hairstyle in the video to achieve the desired effect.
Conclusion
By following these steps and acquiring the essential items, you can recreate Beyoncé's captivating "Hold Up" costume. Embody her confidence and energy, and get ready to turn heads at your next costume event or party. For more inspiration for a stars couple costume, we recommend checking out our article on how to create a Harry Styles costume. Dive into the world of iconic looks and unleash your inner star!
Missing an Outfit Inspo? Submit your idea and we'll make it happen!
Monthly Newsletter
Subscribe and get your Halloween costume ideas from us each year.