Dress Up Like Ash Ketchum from Pokemon
If you are looking for a good Ash Ketchum costume for Halloween or a big cosplay event, here's the winning formula for creating the most exciting outfit of the party! Let's see how to dress up as Ash Ketchum from Pokemon.
Costume Guide For COSPLAY & HALLOWEEN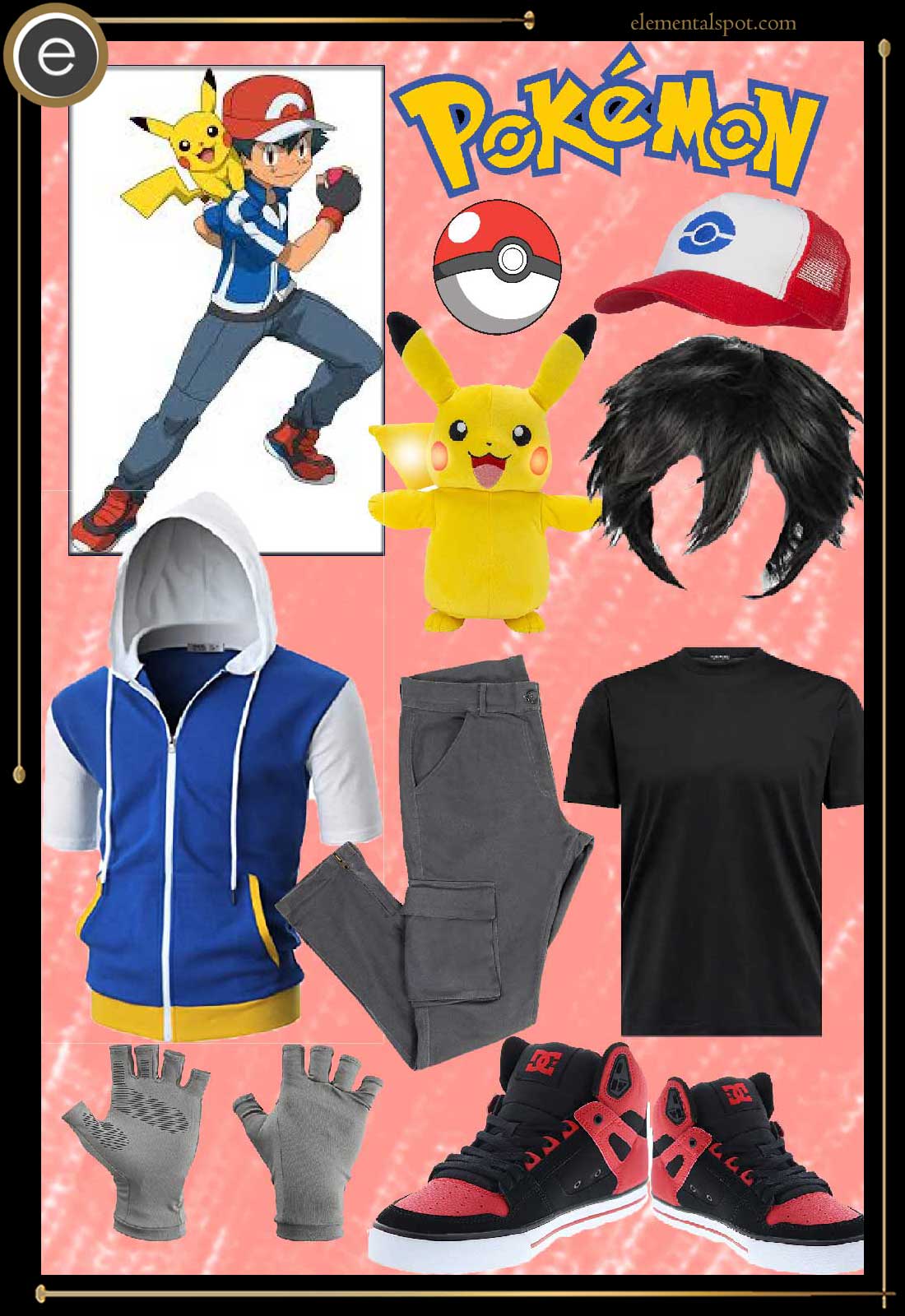 Ash Ketchum from Pokemon Costume Guide
Shopping List for Ash Ketchum from Pokemon Costume & Outfit
Pokemon Trainer Costume – It's time to become Ash Ketchum
Having dreams of becoming the very best Pokemon Trainer? Then look no further, this article is just what you need to become Ash Ketchum! It's not easy being the most successful trainer around but thankfully, you'll be able to look the part with this costume.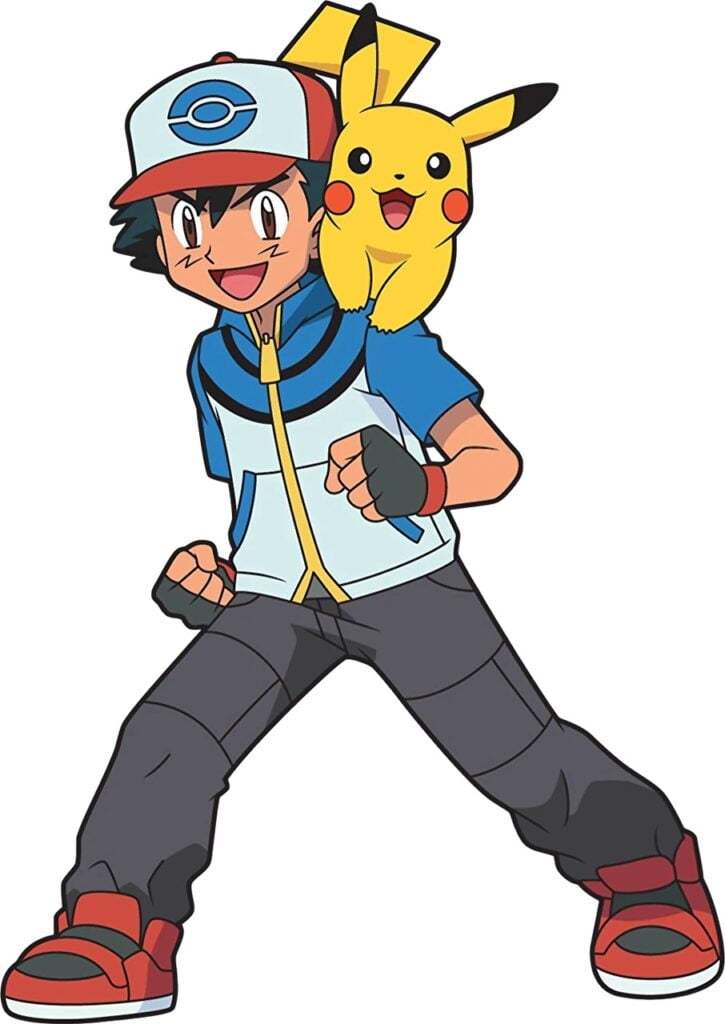 Let's first look at Ash's origins before we move on to the costume
If you didn't know, Ash is actually only ten years old! As hard as it is to believe, this ten-year-old kid has taken the Pokemon world by storm. On his tenth birthday, Ash overslept and rushed to Professor Oak's laboratory in hopes of still receiving a Squirtle, Bulbasaur, and Charmander but ended up with a Pikachu, since he arrived so late, this was the only starter left for him to take.  
It was rough at first since Pikachu didn't want to obey Ash and being new to the experience, Ash didn't know how to train Pikachu properly. It wasn't until his recklessness got Pikachu into a heap of trouble did Ash step up to save him and in return, Pikachu did the same.
This was the start of their beautiful friendship and gave the young Pokemon Trainer some clarity about what it meant to train in the first place. Making bonds with the pokemon that he caught was important and made them better fighters.
So much for the background, which you need to know before you put on a costume. Because not only the clothes are important for a cosplay look, but also how you wear them.
So what do you need in order to recreate this Pokemons Trainer look?
How do you create an Ash Ketchum outfit- for Girls and Boys?
Now that you're equipped with how to train your pokemon, it's time to look the part.
Start with a black, messy, short wig and Ash's signature red and white baseball cap, with the blue Pokeball logo at the center.
Next, a plain black tee and a blue and white short-sleeved hoodie to wear over top.
Remember that Ash is only ten, so the simplest looks are better. Between catching Pokemon and winning tournaments, he doesn't have a lot of time to consider his fashion choices.
Following that, some dark gray cargo pants and light gray, fingerless gloves.
Now, all that's left is to add some red and black sneakers and a Pikachu plush and you're set!
This costume is sure to give you an edge in your Pokemon adventures. put this Pokemon trainer costume on, go out and be the very best that you can be!
Missing an Outfit Inspo? Submit your idea and we'll make it happen!
Monthly Newsletter
Subscribe and get your Halloween costume ideas from us each year.