Dress Up Like Annie from Little Einsteins
If you are looking for a good Annie costume for Halloween or a big cosplay event, here's the winning formula for creating the most exciting outfit of the party! Let's see how to dress up as Annie from Little Einsteins.
Outfit Guide For COSPLAY & HALLOWEEN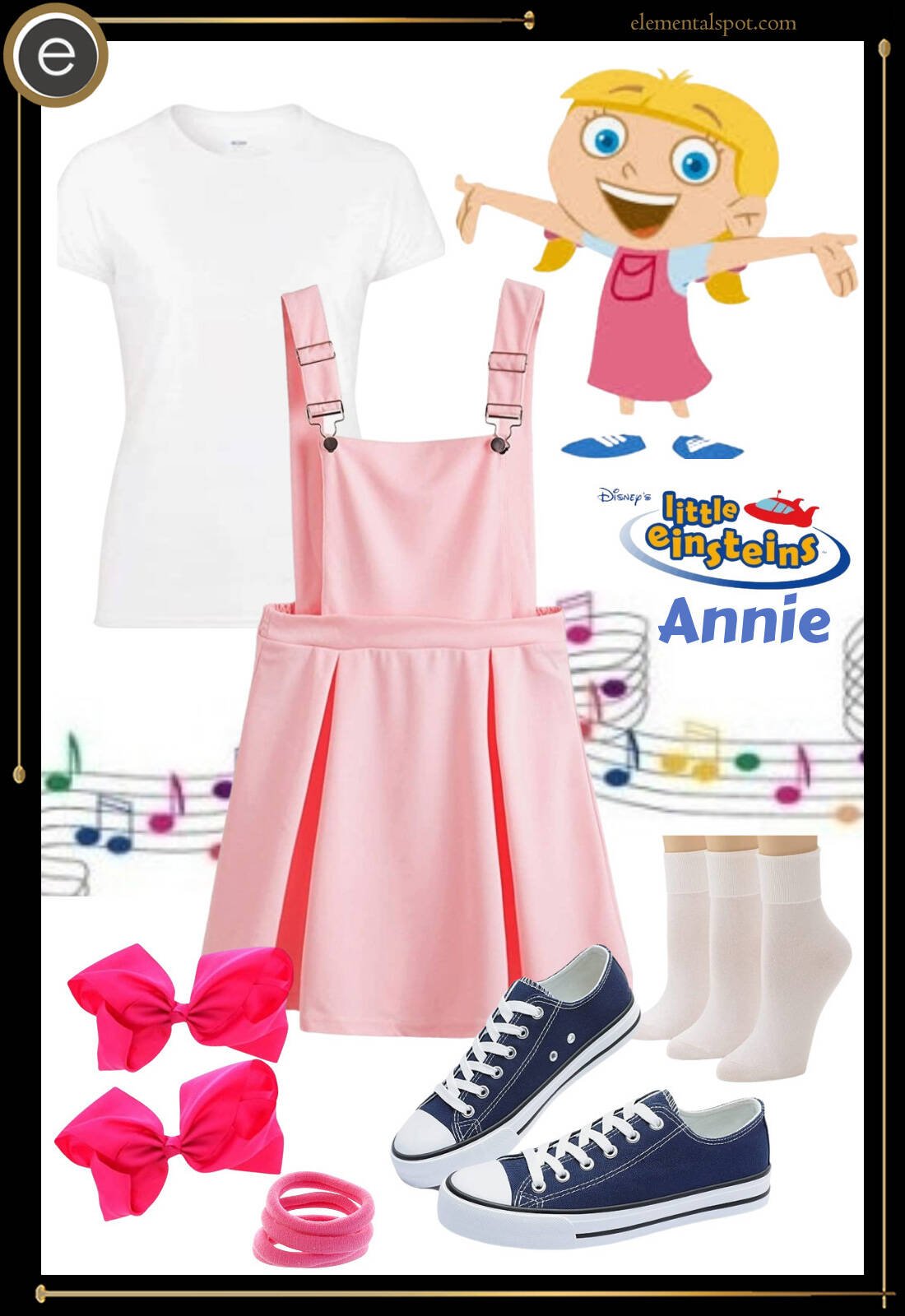 Annie from Little Einsteins Outfit Guide
Shopping List for Annie from Little Einsteins Costume & Outfit
The Little Einsteins may not have been your first choice when thinking of a costume, but why not? Let's see how to easily recreate Annie Little Einsteins Costume.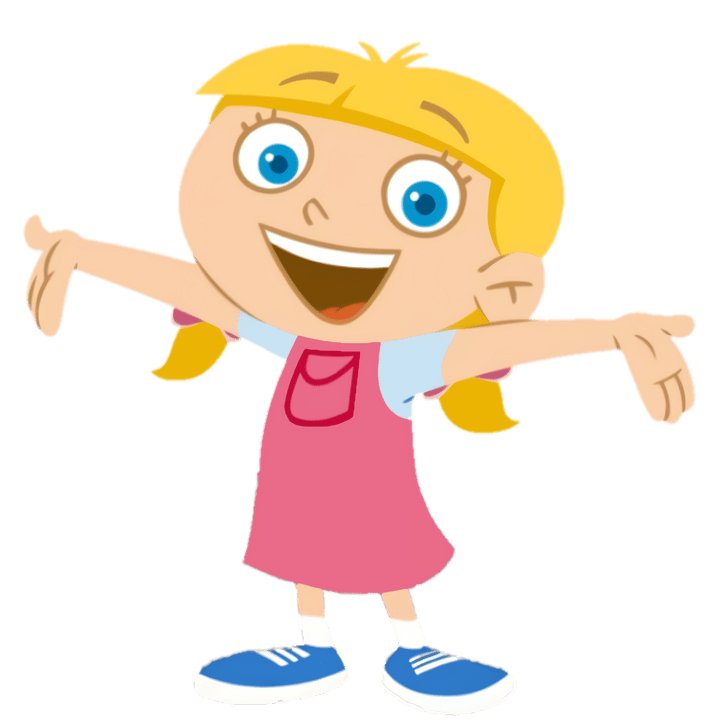 Meet Annie of Disney's Little Einsteins. She is one of the musically talented group of friends who star on the show. Her older brother Leo is the leader of their adventurous group.   Annie's favorite thing to do is to sing. And she can really carry a tune at only 4 years old. Her character was created by Douglas Wood and Eric Weiner. 
Here's how to dress up as Annie from Little Einsteins
To create your costume you need a few simple items
pink pinafore dress
navy blue sneakers 
white tshirt 
white cuffed socks
pink hair bows (2)
For the most accurate costume you'll need to style your hair in pigtails or buy a wig to resemble the hair of Annie.
Now that your Annie from the Little Einsteins costume is complete it's time to warm up your singing voice so you can impress those at your next costume party or cosplay event. 
Here you can find out how to Dress Up Like Leo from Little Einsteins
Missing an Outfit Inspo? Submit your idea and we'll make it happen!
Monthly Newsletter
Subscribe and get your Halloween costume ideas from us each year.