Dress Up Like Alan Garner from The Hangover
If you are looking for a good Alan Garner costume for Halloween or a big cosplay event, here's the winning formula for creating the most exciting outfit of the party! Let's see how to dress up as Alan Garner from The Hangover.
Outfit Guide For COSPLAY & HALLOWEEN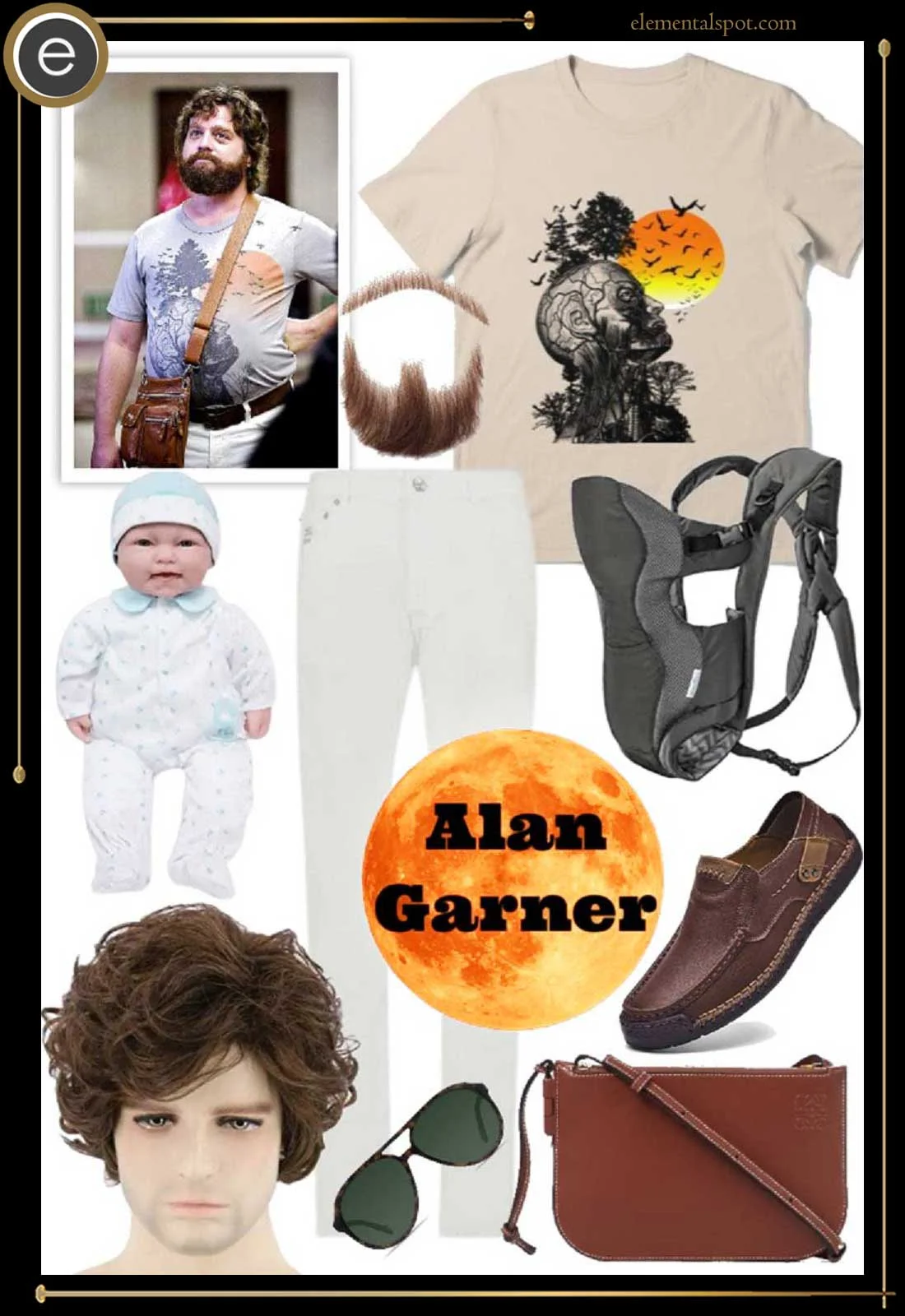 Alan Garner from The Hangover Outfit Guide
Shopping List for Alan Garner from The Hangover Costume & Outfit
Become one of the original Wolf Pack the next time you need a great idea for a dress-up or cosplay event, and create your own Alan Garner costume. Better known as just Alan, played by Zach Galifianakis, from the 2009 American comedy The Hangover. You can definitely expect a wild night when you transform into the socially inept big child that is Alan, thanks to the excellent inspiration from movie costume designer Louise Mingenbach.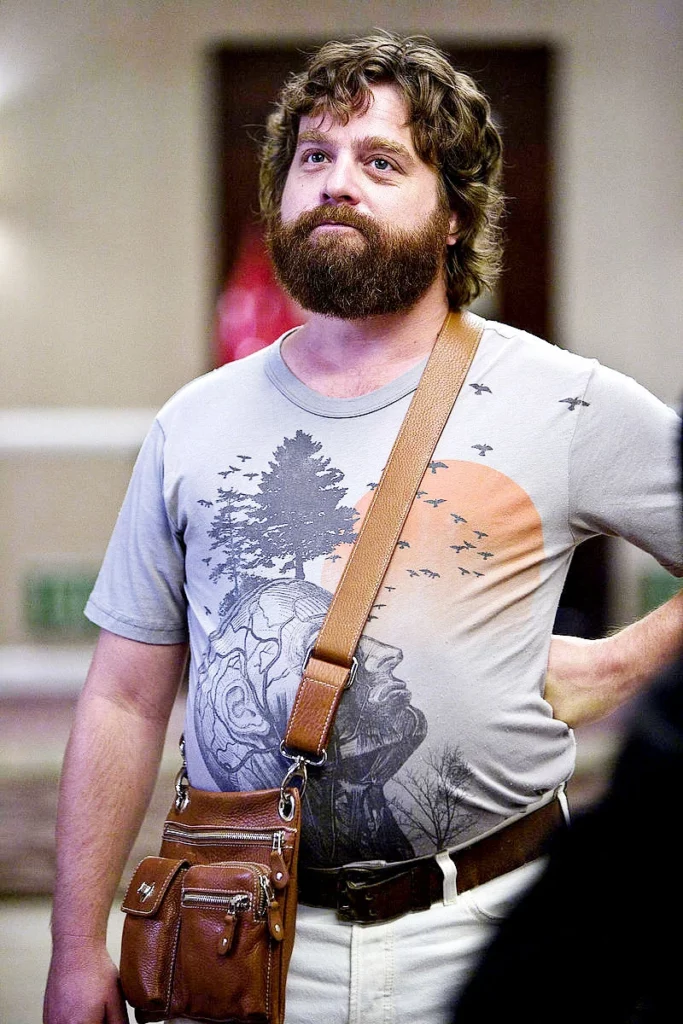 The 2009 American comedy tells the story of Phil, Stu, Doug and Alan's trip to Las Vegas to celebrate Doug's impending marriage to Alan's sister. When the boys wake-up with no memory of the night before and Doug missing they desperately need to find the groom before his wedding. Alan, the socially inept big child of the group, loves his wolf pack and would do anything for them, but more often than not his naivety is what gets them into trouble. 
Getting The Alan Hangover Look
To get your Alan Garner costume started you will need to go online and get yourself one of the beige Human Tree t-shirts that he wears, which you should then pair with some straight leg white jeans and dark brown loafers. Add a brown leather belt to your jeans waistband and tuck your t-shirt in to finish the clothes for your costume.
Alan is confident in his fashion choices and isn't phased when Phil calls his satchel a "man purse," because as he says without one, where would he keep his things? You'll need to dig deep into that confidence that Alan has and get yourself a brown leather crossbody bag to wear to emulate him. Then add a bit of cool again with a pair of tortoiseshell dark lense sunglasses.
Styling yourself for your Alan Garner costume is going to be all about the hair. Alan's brown curly hair could be described as a bit haphazard and all over the place, so to really do your costume justice get yourself a wig to match his hairstyle. Keep it scruffy like the rest of your look then focus on his beard. You are going to need a full coverage beard, so if you don't already have one just buy a fake one when you are getting your wig. Once you get them both on, your costume is almost finished.  
If you have seen The Hangover you will understand why the final piece to complete your Alan Garner costume is a baby. But unless you have access to a baby whose parents are willing to let you include them as part of your dress-up, then it would probably be safer to just get yourself a baby doll. Put on your front facing baby carrier, pop in baby Carlos and then you are ready to go out to find Doug. 
Missing an Outfit Inspo? Submit your idea and we'll make it happen!
Monthly Newsletter
Subscribe and get your Halloween costume ideas from us each year.